nitro TC3 - looking for all advice
04-16-2014, 05:43 PM
---
well.. got the front end aligned, perfectly. got the engine tuned pretty damn good. i can tell the diffs will go soon. car wont roll backwards and sometimes locks up going forwards, but i have terrible news. had a left rear tire blowout....

it blew out while i was in second gear coming by my pit area.. the tire ripped, grabbed the body, and instantly turned the car right.. into my starter box on the side of the street. now, prior to this, my car has survived a few cartwheels so far because of the condition of my street, but when i collided head-on with the starter box, it wasnt pretty. i have to fix the batteries for the box that went flying into the air, and the car suffers a broken shock tower and bent dogbone.. engine was still running after impact, and everything else appears to be fine, except the body and mounts. pics of tragedy coming tomorrow. i figure i'll replace those diff gears when i repair this mess. but i must say, before the crash.. the car was a blast! a big thanks to everyone who has helped me out here!
04-16-2014, 05:51 PM
Tech Master
Join Date: Aug 2009
Location: Da Burbs
Posts: 1,113
---
with a 2 speed it wont roll backwards very far with out locking up it is supposed to and for locking up forward probably a stone in a ring or pinion
04-16-2014, 06:47 PM
Tech Master
Join Date: Jul 2003
Location: indpls,ind
Posts: 1,489
---
Try some foam tires I always got the best grip with foam tires.
04-16-2014, 09:00 PM
---
04-16-2014, 09:17 PM
---
Zakariah: Make sure you install a rubber band or a throttle return spring on your engine to bring engine back to idle should anything go wrong with the radio.
04-16-2014, 09:19 PM
---
Also, are the pinions and spur gears in good condition on the clutch bell and 2 speed? They quickly get destroyed by rocks as car squats in the rear under acceleration.
04-17-2014, 02:30 AM
---
This is along those lines, we call this the Blis method as a friend at the track insisted we do it or he wouldn't talk or help anymore (Harry won't see this)
Anyway it has saved us a few times and highly recommend doing. You can also use the top rubber lip off a balloon!
04-17-2014, 02:59 AM
---
Originally Posted by
nitrohead5300
....................The NTC-3 can be a basher's delight you can do alot of hop ups to it.
One of my friends put one of these diff gear in his NTC-3 because the plastic unit kept stripping , he had a .18TZ in his TC-3
http://www.ebay.com/itm/like/1811159...limghlpsr=true
Nitrohead: I find this an interesting upgrade as after my NTC3 I had a Kyosho FW-05R which came standard with alloy crown and pinion gears and they wore very quickly and needed to be upgraded to steel ones.
04-19-2014, 12:30 PM
Tech Master
Join Date: Sep 2012
Location: Mechanicsburg,Pa
Posts: 1,813
---
04-23-2014, 10:03 PM
---
Zakariah: Any updates?
04-26-2014, 03:44 AM
Inspired!
---
Hi
After keeping a close eye on this thread, I was inspired to dust off my Nitro TC3. Last time I raced one seriously would have been 2002, ran it last night at normal club meeting. Qualified P4 out of 13 entries, final didn't go to plan in the end and it is only the second time I have raced this year since October. Pace was close to personnel bests I set last year with HotBodies R10 which I find encouraging.
Have included a few pictures....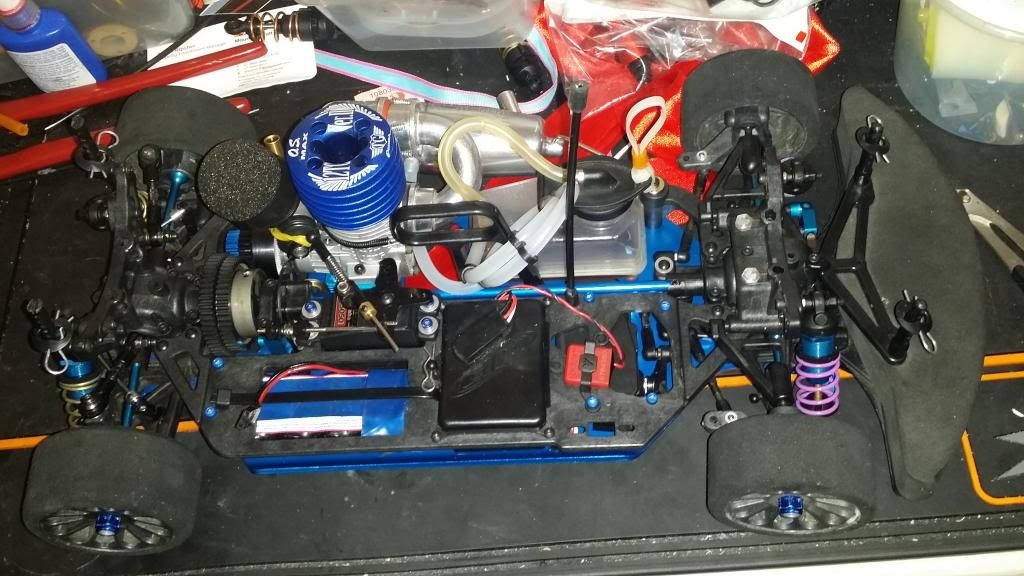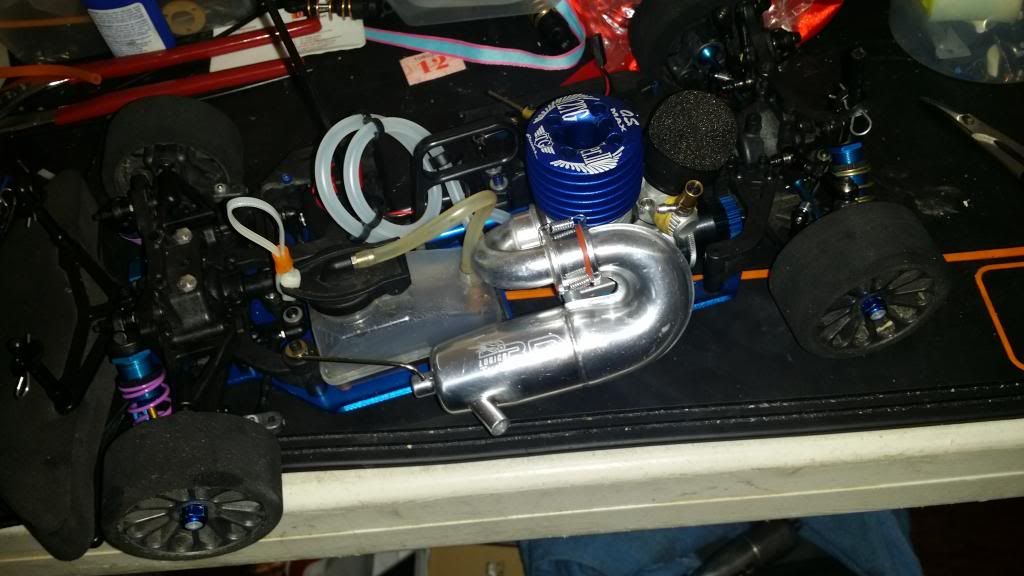 Did get some high gear wear with about 45 minutes track time on them, but this wasn't helped by clutch bell coming loose early on and adding some marks to them.
Andrew
04-26-2014, 09:45 AM
---
gotta order a new shock tower and a few other things before im back in action. gonna have the jato running within a few days too, after i do away with the ez start.
04-26-2014, 09:47 AM
---
and that tc3 is looking good bundy!

glad to hear they are still competitive. cant wait to get mine back in running order.
04-26-2014, 10:08 AM
Tech Champion
Join Date: Feb 2011
Posts: 6,908
---
Nice tc3 stock.....
04-26-2014, 05:27 PM