Tekno NB48
08-28-2014, 07:49 AM
---
Speaking of, which bells fit the Tekno other than the Losi units (though to find in 15t)? Tough to find a length measurement online when trying to decide.
08-28-2014, 07:52 AM
Tech Elite
Join Date: May 2002
Posts: 2,715
---
08-28-2014, 08:03 AM
---
I have lots of 5x10x4s for the AE, would be nice to use them up. I'll have to check them out. Any special shimming requirements length wise?
08-28-2014, 10:45 AM
---
I haven't had any problems finding 15t losi style bells, if you need recommendations feel free to pm me. That said I no longer run the losi style flywheel and clutch shoes, I run the Buku clutch and have found the serpent bells to be great fit as Mo also said. Although the BUKU clutch is expensive, its komposite shoes lasts much longer than traditional shoes so I think you end up saving money since a set of shoes is $25 and mine were only lasting 2-3 race days max other than the dynamite ones which were more like 3-4 days.
08-28-2014, 01:33 PM
Tech Regular
Join Date: Apr 2009
Posts: 422
---
So the Serpent bells fit without any weird shimming issues? and they allow me to use the normal 5x10x4 TKO bearings?

With the Losi bells is the front bearing a standard 5x10x4? or is it going to be different from the 13t to the 15t?
08-28-2014, 04:08 PM
Tech Elite
Join Date: May 2002
Posts: 2,715
---
08-28-2014, 05:34 PM
---
I never got good life out of the Losi setup either and quit using the carbon shoes all together until I finally switched over to the Werks setup which lasts forever. I ran the Robinson bells after that which covered the shoes better and were a bit longer but didnt really care for the feel and durability. Good to hear the Serpents work.
08-28-2014, 06:20 PM
Tech Regular
Join Date: Oct 2010
Posts: 343
---
the Losi shoes last for a long time as long as you use a red scotch brite inside the bell before installing it on the clutch and rescuff after each weekend of use.
08-29-2014, 08:03 PM
---
Well, I'm ashamed to admit it but I bought a set of Beta tires. The LHS was out of Proline Blockades and AKA Gridiron IIs in medium compounds to I grabbed soft Cubez (so sorry AKA). They're definitely not soft in the M3 or AKA sense of Soft; more like an M2 or medium which is perfect for the conditions I'll be experiencing on Monday down at Revelation (95°+).

I'll give as an unbiased review as I can of the tires but I'm going into it not being a fan of the manufacturers practices.
08-30-2014, 03:29 PM
Tech Regular
Join Date: Feb 2007
Posts: 291
---
Buggy almost ready to go. Need to paint body and put in a KO Switch.This car very fast and easy to build, can't wait to run it.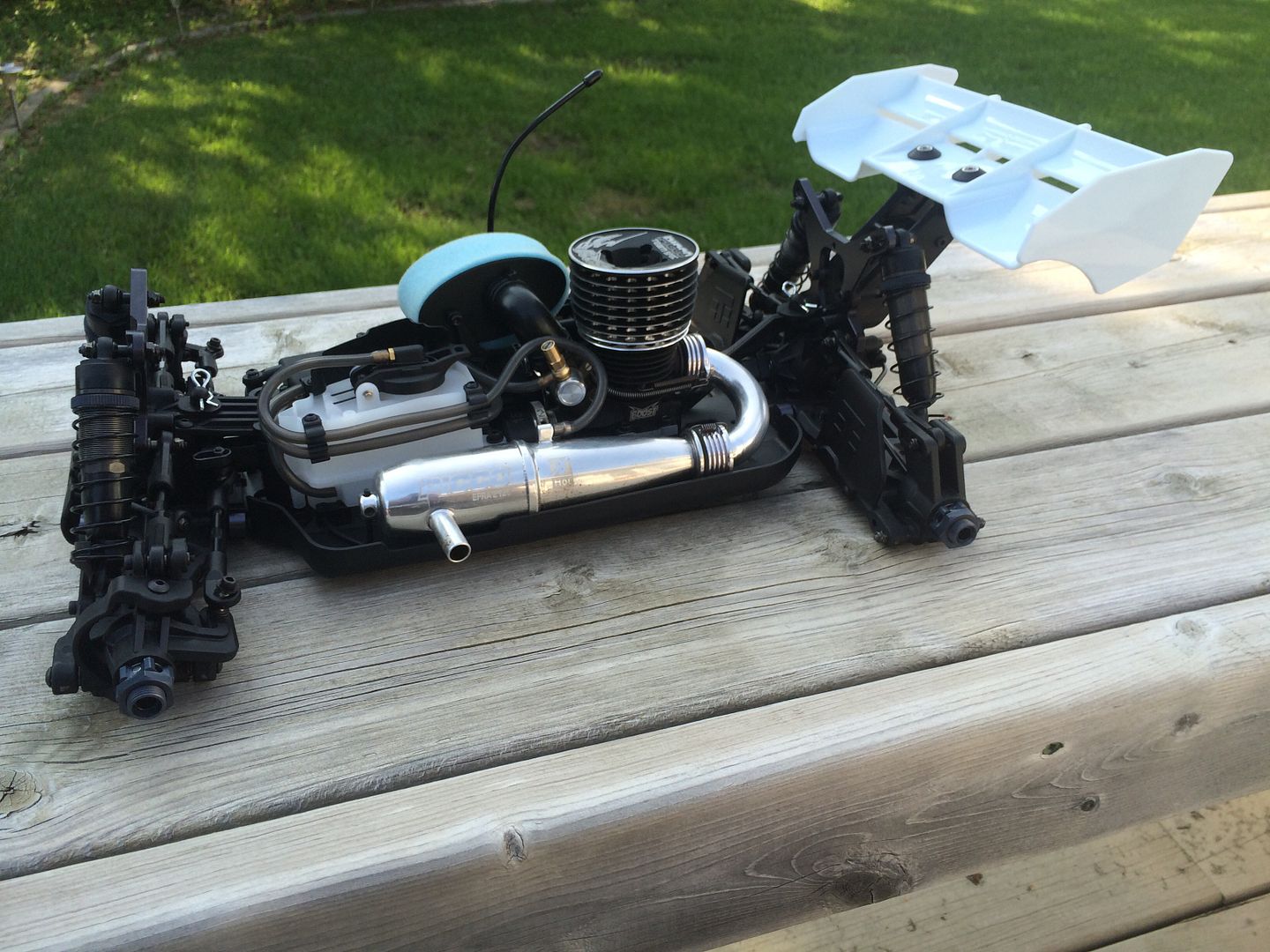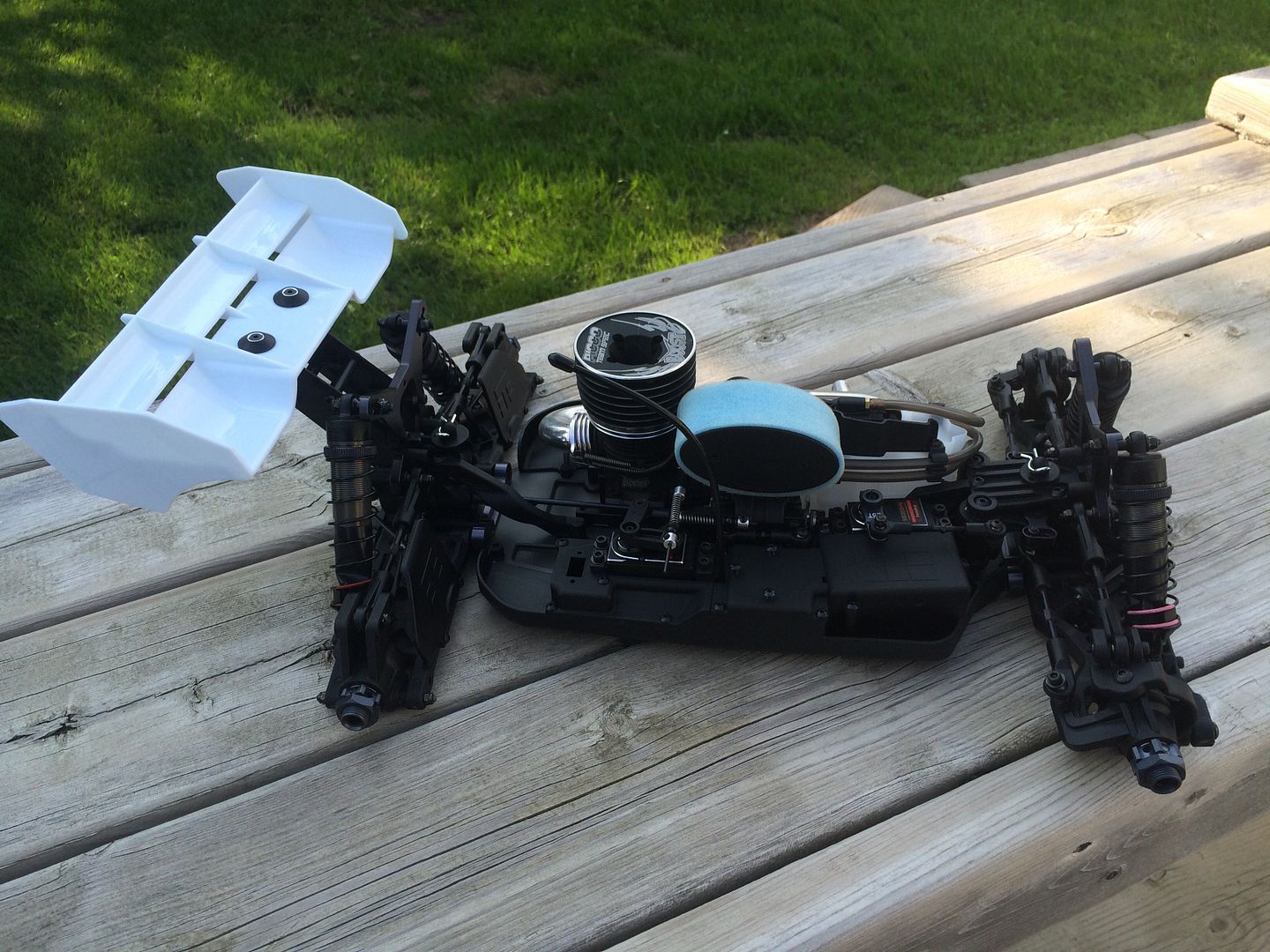 08-30-2014, 08:08 PM
08-30-2014, 08:29 PM
Tech Regular
Join Date: Feb 2007
Posts: 291
08-30-2014, 09:03 PM
---
Rebuilt the diffs with the updated "black" shims today but none of the originals had any symptoms of deflection. All six looked just fine which makes me wonder what may have lead to the bent units posted earlier.

Edit: after further inspection, two of them have bent ever so slightly. Not to the extremes that others have posted but definitely something. Upper left and right in the image show it a bit but the other four are nice and flat. I dont know if both the bent shims came from one diff or not.
08-31-2014, 04:44 AM
Tech Fanatic
Join Date: Sep 2012
Location: Broomall Pa.
Posts: 762
---
I installed the black shims also. My center diff trashed the silver shims after 1 race day. The were severely warped, causing the diff to bind. Set the diffs up at 20-10-5, worked great at my local track, no front tire ballooning on the straight and kept the rear from spinning out. This truggy is so easy to drive. The TKO Special bearings for the clutch bell are fantastic ! They spin like butter and last a long time. Well worth the 3 dollar price tag.
08-31-2014, 07:31 AM
---
Cleaned the buggy yesterday and noticed the two inside screws of the radio tray (bottom of chassis) were stripped (plastic stripped vice the screws). Only thing I can think of is that they may have pulled the threads after casing a jump or a crash. The four outer screws are still just fine. Any other ideas?