Tekno NB48
04-01-2013, 12:25 PM
Tech Master
Join Date: Nov 2007
Location: Temecula
Posts: 1,862
---
From our press release at Neo Buggy-
Most of our rather well-informed readers will be more than aware of Tekno RC – a company known for the most part for it's rather delicious electric conversion kits, turning those dirty, noisy and smelly things into sleek electric wonders, however after the uber-successful release of their full 1/8 electric buggy,the EB48 it seemed only a matter of time before Tekno got their hands dirty. (yeah, an attempt at a pun!)
"We are very excited to introduce the NB48, a completely new 1/8th Nitro Buggy. Built on the hot-selling EB48 and SCT410 platform, it shares many parts already available around the world. But the real fun begins when you start to notice the details and optimizations we put into the vehicle. Like its electric counterpart, the EB48, this is not a conversion – it's a ground up nitro design."
Tekno RC focused a great deal of time on chassis balance and distribution, founder Daniel Lewis explained that throughout the process he saw a lack of optimisation – with some cars too heavy on the right (rear diff output is offset too far) whilst others were more balanced but with engine and weight not centralised – rear diff output not offset enough.
We achieved ideal side-to-side weight by creating an all new mid-offset rear bulkhead and ring gear. It moves the engine closer to the center without overloading the right side. It also minimizes drive angles and wear on the center dog bones. The drivetrain is as free as can be without sacrificing chassis layout and weight balance on the very narrow 4mm 7075 CNC hard anodized aluminum chassis.
The next question was, "do we put the weight forward or back?" How about both? The engine can be mounted in two positions, a front position and an 18mm offset rear position. Under most conditions, the motor forward produces the fastest cornering and subsequent lap times. In very bumpy or very loose conditions testing shows the rear engine position can be easier to drive.
The last challenge with weight distribution is how low you can place it. Following a design cue from the EB48, we created the radio tray and the right mudguard as one piece. This allowed the RX battery to essentially sit on the chassis producing the lowest CG possible. The RX sits right behind the battery and the throttle servo is mounted behind the RX. Wiring is clean and easy with almost no exposed wires. Finishing off the radio tray are integrated transponder, switch, and antenna mounts. The entire radio tray/mud guard can be removed with only 6 screws making cleaning your new nitro ride an easy task.
The throttle and brake linkage setups were approached with precision and consistency in mind. The throttle is pulled by a CNC machined assembly riding on ball bearings. Yes, it costs more to produce, but we thought a system so critical to the performance of a nitro vehicle should be perfect.
The brakes were designed to be simple and effective. They are side-mounted on the center differential assembly and brake bias adjustments are a simple turn of the connecting turnbuckle. After testing various disc and brake pad material combinations, it was abundantly clear that a steel disc with semi-metallic brake pads is the best setup. Again, it costs more to produce, but how lame are brakes that are inconsistent and fade on the 3rd lap of your main event?
A new 4 shoe clutch and clutch bell transmit power smoothly and efficiently. Access to the clutch shoes and springs are simple with no special tools required other than a hex driver. Large diameter inner and outer bearings means more time in between rebuilds and less bearing failure. The clutch bells are also compatible with most other 4 shoe clutch systems.
The fuel tank is a typical clunk style tank, but with some additional features to keep things running well and running clean. Raised sides on the outside of the tank help keep fuel off the chassis. There is also an overflow fuel outlet that drains through the bottom of the chassis. We spent a lot of time choosing the right spring and seal for the tank. The result is a tank that runs virtually the same from fuel fill up to pit stop.
The steering and suspension are direct carryovers from the EB48. Bulletproof suspension arms, silky smooth 16mm bore shocks, precision steering, and a ton of adjustments will keep you headed in the right direction. The differentials are light and extremely durable. They will provide consistent leak-free performance tank after tank.
We also decided to include a host of performance parts that are usually options on most other cars. These include lightened aluminum pivot balls, steering posts, lightened gears and outdrives throughout, CNC tapered pistons, and super lightened offset wheel hubs. Dry weight is roughly 3260g depending on equipment installed.
When you back all of this up with Tekno RC's unparalleled customer service and community interaction, you have yourself one of the most competitive and innovative buggies available. The NB48 should be available in Fall 2013 and will be competitively priced with other top quality buggies on the market.
Chassis:
· Optimized Narrow Chassis Layout with Adjustable Weight Distribution and Flex Characteristics
· Engine Can be Mounted in Forward or Rearward Position (18mm offset)
· 4mm CNC Machined Hard Anodized Lightened 7075 Aluminum Chassis
· Integrated Radio Tray/Mud Guard for Unmatched COG, Lightness, and Durability
· Class leading front and rear clearance (short chassis overhang) provides better bump handling and jump landing.
· Spacious, enclosed, easy access radio box with integrated transponder mount.
· Adjustable chassis brace system for fine tuning flex with center, and rear braces.
Differentials and Drivetrain:
· Innovative Rear Offset Differential Provides Minimal Drive Angles and Reduced Wear
· Lightened Drivetrain Components Throughout – Standard
· 3 Fluid Filled Adjustable Lightweight Differentials.
· Less Rotating Mass = Better Acceleration.
· CV Driveshafts with Captured Pins on all 4 Wheels.
Shocks:
· 16mm Bore CNC Machined Hard Anodized Threaded Aluminum Shock Bodies
· CNC Aluminum Shock Caps, Preload Adjusters, and Cartridge Caps
· CNC Machined Tapered Pistons
· 5mm CNC Machined 7075 Aluminum Shock Towers
· Fully Adjustable Long Travel Suspension Geometry Maximizes Stability and Traction While Providing Superior Cornering and On-Power Steering.
· 4mm Hardened Steel Polished Shock Shafts.
· Triple Guide Design for reduced Shaft Deflection.
· Optional spring rates and spring kits are available.
Suspension and Steering:
· 7075 Aluminum Adjustable Hinge Pin Braces
· Adjustable length rear arms to suit any track condition.
· Adjustable front arm sweep and angle to make the car more aggressive (swept forward), or easier to drive (swept back).
· Front and rear arms can be used on either side, rear hubs can be used on either side – less parts in your toolbox.
· Front/rear sway bars are the same length = less parts in your toolbox.
· 'Narrow pivot' steering posts provide '0 bump' geometry without almost 0 steering slop.
· 4mm inner, 3.5mm outer hinge pins, polished for smooth action.
· Adjustable Ackerman and bump-steer (bump in, 0 bump, bump out).
· Ball Bearing Steering System Virtually Eliminates Slop.
· LCG rod ends and lightweight turnbuckles are lowered by 5mm.
· Adjustable steering stops for precise steering travel setting.
Brakes, Clutch, Fuel Tank:
· Steel Disc Brakes with Semi-Metallic Brake Pads are Consistent and Fade-Free
· Ball Bearing Throttle Linkage Assembly for Smooth and Quick Operation
· "Clunk" Style Fuel Tank with Integrated Spill Guard and Outlet
· Adjustable 4-Shoe Clutch System (Compatible with Standard 4-Shoe Clutches)
Other Features:
· Lightened Pivot Balls, Steering Posts, and Wheel Hubs – Standard
· Lightweight easily adjustable wing mount system.
· High downforce wing included.
· Easily adjust anti-squat, rear toe, front arm angle, front arm sweep, roll center, toe, camber, wheelbase, rear arm length, Ackerman, bump steer, suspension geometry out of the box.
· Shares Many Parts with Our Acclaimed EB48 and SCT410 = Less Spare Parts in Your Box
· All metric hex hardware.
http://rcinsider.com/
Mandatory Eye Candy:
.
SPRING CHART
I also found this chart comparing Losi 8ight and Hot Bodies D8 springs, both of which fit Tekno shocks.
I made a chart of the Kyosho springs.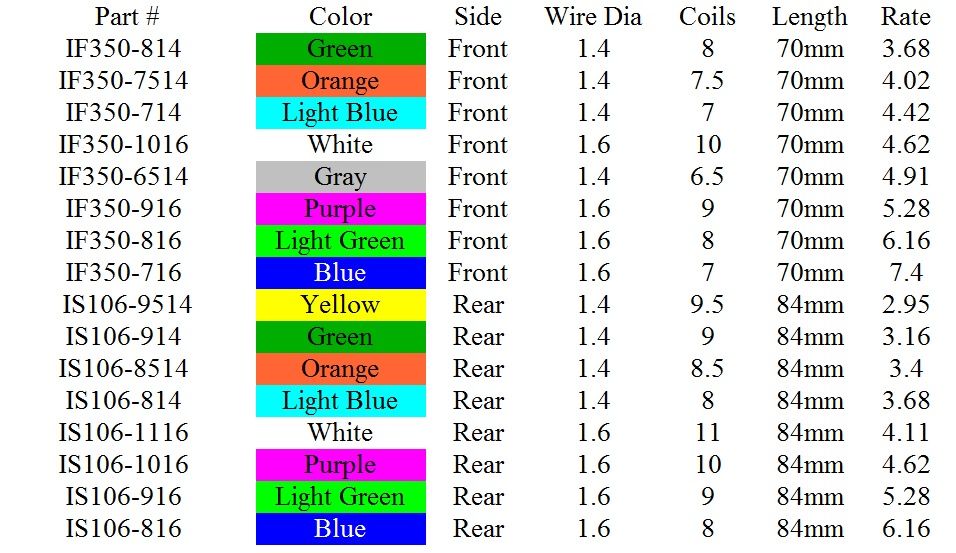 Alright guys, I got tired of referring to 3 different spring charts to compare different brands so I compiled all of them and sorted them by spring rate. Please feel free to pass this along.
It will also print nicely on a 8.5x11 piece of paper to keep in your track bag for quick reference while at the track. Also, if anyone wants any other springs added (I think I got most of the popular ones) please let me know and if you find any errors please let me know.
PISTON CHART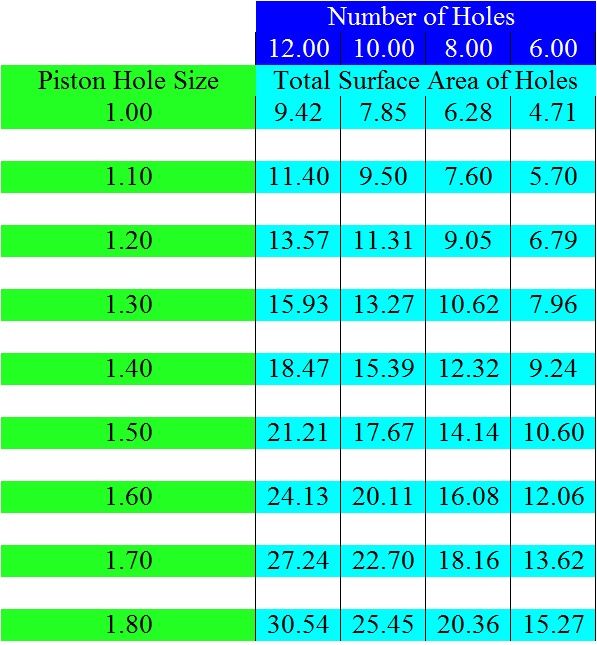 BEARING CHART
SHOCK OILS
The kit comes with 500cSt front and 400cSt rear shock oils. This translates (roughly) to Losi 40 and Associated 42.5 for the front, Losi 32.5 and Associated 35 for the rear. If you're switching to any other companies oils, starting within 5 wt (or 50cSt) of those should be fine for your first runs. Use that as a starting point and tune from there.
GEARING RECOMMENDATIONS
Small track (50-100 ft straight)
13-14 tooth bell
Medium track (100-150 ft straight)
14-15 tooth bell
Large track (150-200 ft straight)
15-16 tooth bell
INNER HINGE PIN ADJUSTMENTS
The EB48 has adjustable hinge pin holders that allow users to fine tune their truck for different tracks, conditions, or driving styles.
The front outer adjusts the amount of front arm "sweep" in 0.5 degree increments from 1 degree forward to 1 degree back.
The front inner adjusts the amount of arm kick-up in 0.5 degree increments from 10 degrees up to 12 degrees. This in turn also adjusts your total caster angle from 25-27 degrees.
Looking at the picture, the top option is 10 and 25 degrees (kick-up and total caster) and the bottom is 12 and 27 degrees.
The rear outer adjusts your toe angle in 0.5 degree increments from 2.5 degrees up to 4.5 degrees using the +1.5 holder (standard on the NB48)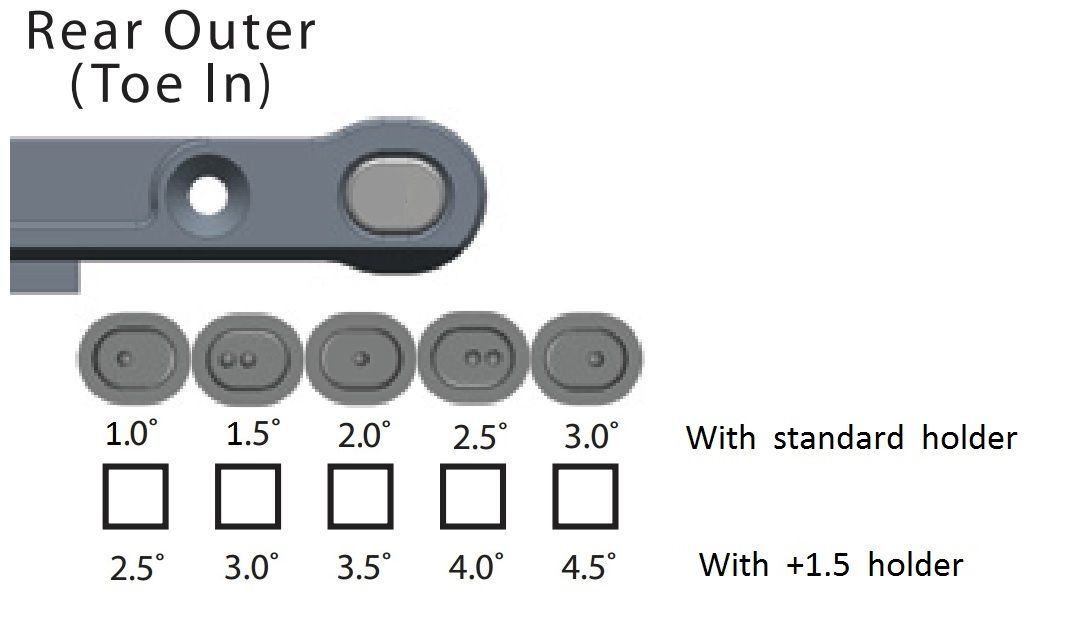 The rear inner adjust anti squat angle in 0.5 degree increments from 1 degree up to 3 degrees.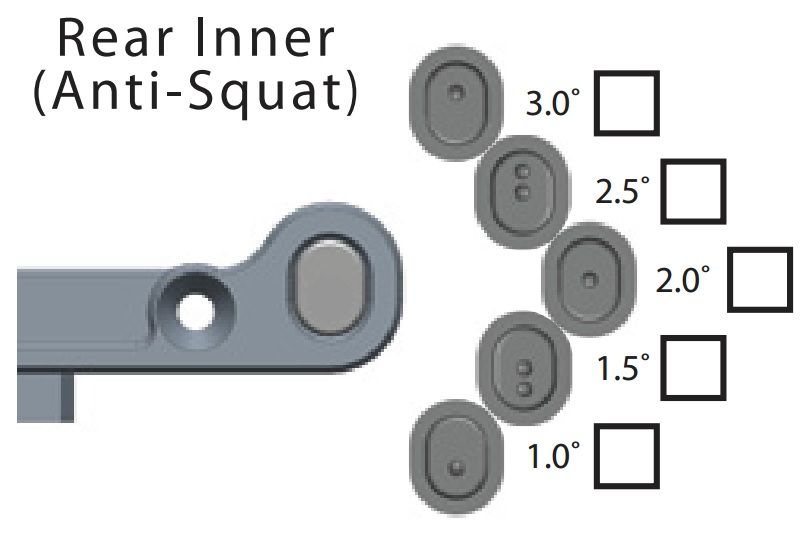 Arm Sweep
The purpose of sweeping the arm forward or backward is mostly to sweep the driveshafts forward or backward. When the driveshafts are angled it changes how the car reacts on and off power. (This goes for the rear driveshafts as well.)
When the driveshafts are swept forwards, the stub axles are being twisted down toward the ground, pushing down on the tires and lifting the front of the chassis. This can be helpful in really bumpy sections to keep the front up and not dig in. It will also create more weight transfer to the front during braking which will increase your off-power steering.
When the driveshafts are swept backwards, the stub axles are now being twisted up, lifting the tires and pushing the chassis down. We've found that the biggest benefit to sweeping the arms back is jump landing. With the arms back, the car kind of "sucks" itself to the ground. It settles much faster and allows you to get on the throttle immediately. During breaking and off throttle the chassis will stay a little flatter front to back and either feel "pushy" or more controlled into the corner.
You can adjust the rear sweep by changing the wheelbase.
It's possible to have toe in on the rear and have the axles swept backwards (not on our car, I'm just making a generalization), but it doesn't handle well. It will squat really hard on acceleration and the nose will dip under braking. If any of you have ever driven a Revo with the long wheelbase rear arms you know what I'm talking about
Skid plates
APE-RC makes a stainless steel skid-plate. Here's a
link
to his online store.
T-Bone Racing makes several bumpers/skids in different sizes for the front and rear of the buggy.
Here's a
link
to the online store
DE-Racing's rear skid plate
http://www.deracing.net/store/index....product_id=301
LEADFINGER Racing's rear stainless steel skid plate
http://shop.leadfingerrc.com/All-Stainless-Skids_c2.htm
LIST OF COMPATIBLE ALUMINUM SERVO HORNS:
OFNA-
23T OFN10772
24T OFN10774
25T OFN10776
Serpent-
23T SER600463
24T SER600464
25T SER600465
Hot Bodies-
23T HBS67167
24T HBS67168
25T HBS67169
VPPro
http://www.vpprousa.com/rc-parts-acc...category_id=22
Tekno-
23T TKR5251
24T TKR5252
25T TKR5253
OTHER STEERING UPGRADES
APE-RC makes a stainless steel ackermann plate.
It's available
here.
Tekno makes an aluminum ackermann plate.
Available direct, your LHS, or your favorite online store.
MISCELLANEOUS TOOLS
APE-RC has a great shock tool set that can be purchased
here.
CAMBER LINK INFO
The camber links need a 4mm turnbuckle wrench for adjustment. We've found that some wrenches work exceptionally well.-
-The Losi stamped steel wrench (the one included with the 22 series of vehicles)
-The Hudy wrench
CAMBER/STEERING LINKS
Stock lengths-
Front- 58mm
Rear- 58mm
Steering- 60mm
Optional Titanium links can be found at Lunsford-
LNS1555
Lunsford 5x55mm Titanium Turnbuckle
LNS1545
Lunsford 5x45mm Titanium Turnbuckle
LNS1550
Lunsford 5x50mm Titanium Turnbuckle
LNS1455
Lunsford 4x55mm Titanium Turnbuckle
Durango Makes aluminum links that can fit-
TDR310216
- 5x48mm
TDR310214
- 5x64mm
TDR310215
- 4x60mm
A note about the Durango links, on the buggy, 5x64 works on both front and rear links unless you run them really short (this is more of an issue on the front then the rear). The front truck camber links are already shorter so I think only the 5x48's will fit. The rear camber links are the same as the buggy's so a 5x64 should fit, but if you're running a shorter link you may either have to cut it down or run the 5x48. The 4x60 fit the steering links on both the truck and buggy.
Lightweight parts and chassis modding
Carbon Towers
Several manufacturers now make carbon fiber towers for the SCT410 and EB48.
-SNR Graphite makes front and rear towers as well as a center diff top plate.
http://www.snrgraphite.com/index.php...0f722349d96255
-Xtreme Racing makes, towers, diff braces, and mudguards.
http://www.xtremercracing.com/SCT410.cfm
-Tekno RC makes front
http://www.teknorc.com/shop/tkr5028c...bon-fiber-5mm/
and rear
http://www.teknorc.com/shop/tkr5029c...bon-fiber-4mm/
towers.
REAR HINGEPIN PLATE MOD
So I dont know about others but Ive had an issue with some of the stock screws. Mainly the 3x40 screws used for the hinge pin blocks on the bulkheads.
Even with a band new VP Pro 2.0 bit,it still skips out and is right on the edge of being stripped. As if the hex bit hole isn't deep enough for the bit to sit down in like other screws.
So I decided to change those out and do something different before I do strip the screw head.
I went to Amainhobbies.com and picked up some Protek 3x40 cap screws and some Lynx Heli countersunk washers.
The end result doesn't look bad or as if it wasn't stock(in my opinion). But mainly,no more chances of stripping a screw.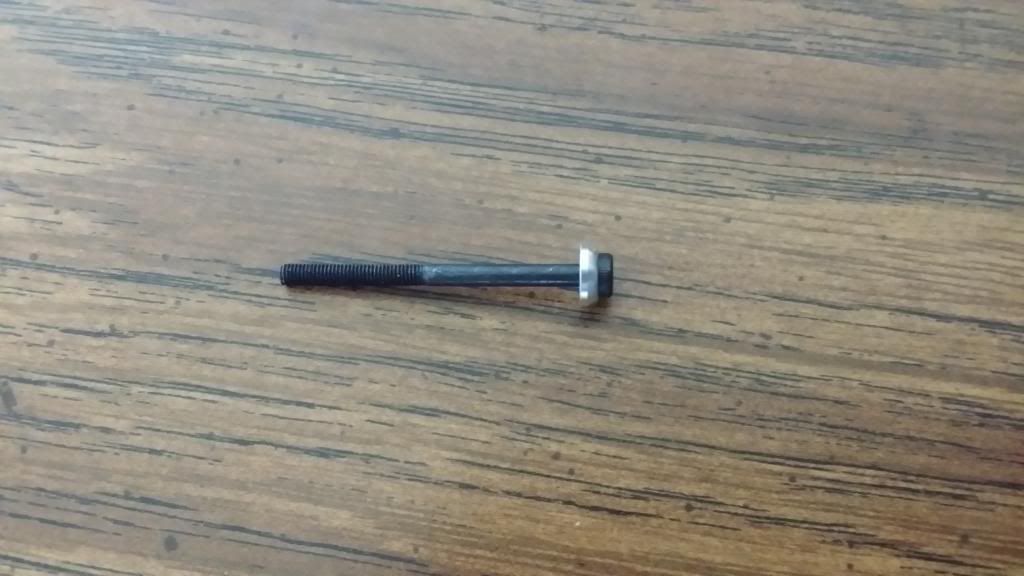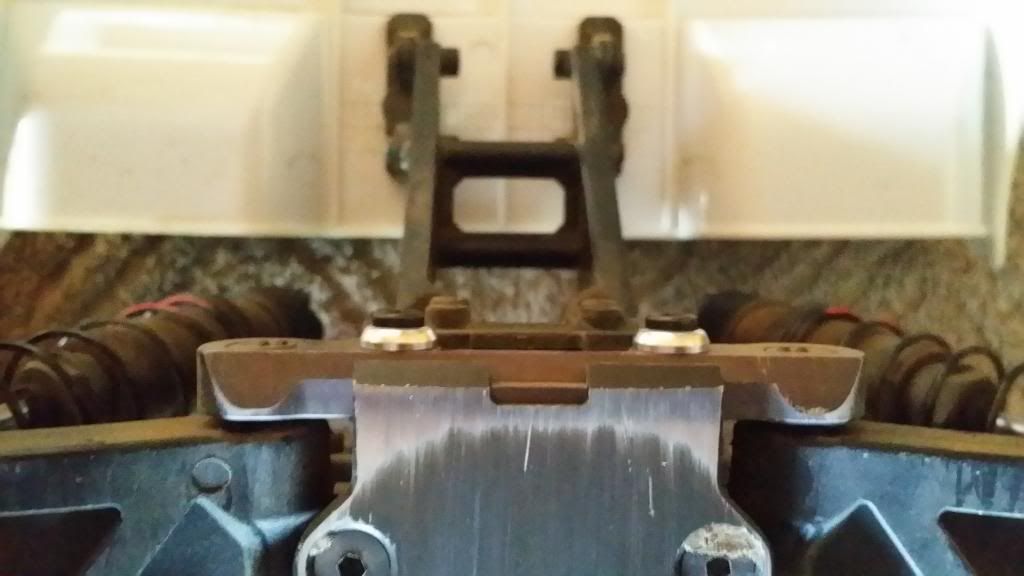 ---
Last edited by Matthew_Armeni; 06-24-2015 at

05:00 PM

.
04-01-2013, 12:36 PM
Tech Elite
Join Date: Dec 2011
Location: Raleigh, North Carolina
Posts: 3,043
---
Cool!

Now on with the development of 2 and 4wd 1/10 buggies Tekno! lol.
04-01-2013, 03:11 PM
Tech Adept
Join Date: Nov 2012
Location: FRANCE
Posts: 108
---
maybe an april fools' day
04-01-2013, 03:37 PM
Tech Addict
Join Date: Mar 2013
Location: Sandy Eggo, CA
Posts: 530
04-01-2013, 04:18 PM
Tech Master
Join Date: Jan 2008
Location: North Alabama
Posts: 1,586
---
Tamiya 801X had that.......heard many people say it was an outstanding handling buggy, but the price was through the roof.
04-01-2013, 06:23 PM
Tech Elite
Join Date: Jan 2005
Location: SoCal
Posts: 2,445
---
Man i need to move to Cali.... ugh
04-01-2013, 06:40 PM
Tech Master
Join Date: Aug 2009
Location: Rochester Hills, MI
Posts: 1,011
---
I guess we'll never see a truggy...
I can't wait for this to come out. That body is just as ugly as the EB48. They make awesome cars but need to fire the guy who designs them damn bodies lol!! Sorry danny!
04-01-2013, 06:53 PM
---
04-01-2013, 07:26 PM
Tech Master
Join Date: Aug 2009
Location: Rochester Hills, MI
Posts: 1,011
---