Made a shock/diff vacuum pump
05-09-2019, 02:57 PM
Made a shock/diff vacuum pump
---
Also fun and easy to make (if you have the tools).
I found a cheap 12v vacuum pump and some silicone O-rings on a chineese shopping site and managed to get a piece of 60mm acrylic tube, many other stuff I have in the house.
The base with 2 O-rings as a sealing and the pump next to it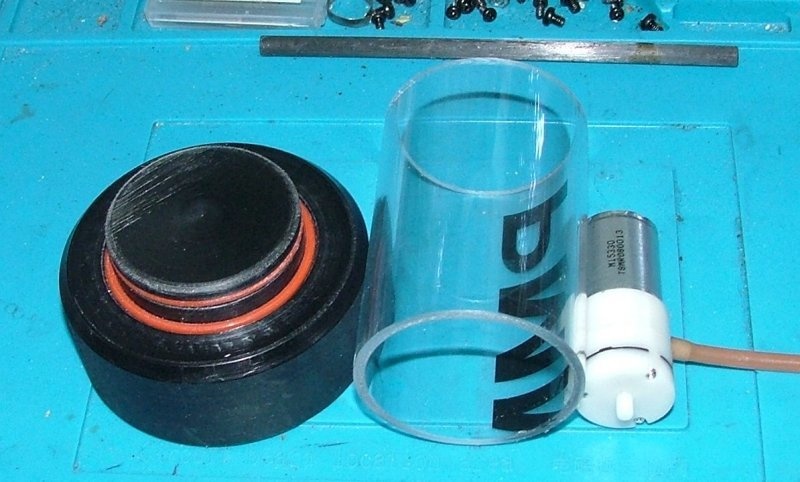 The tube fits perfectly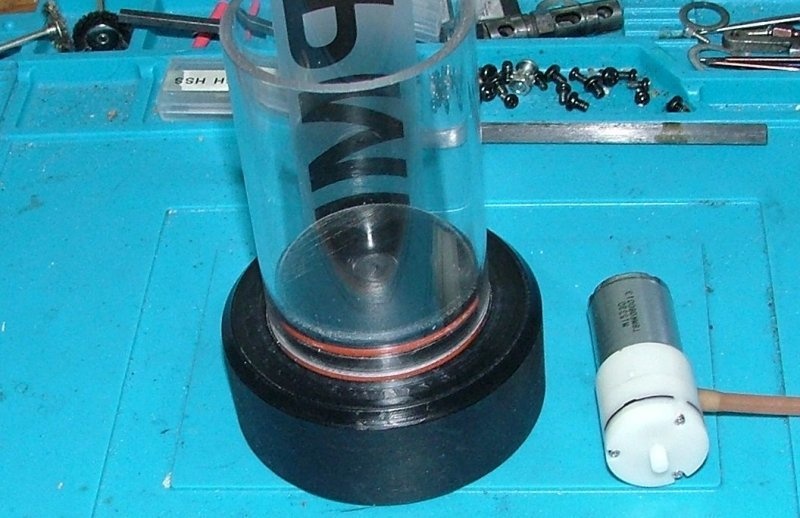 On the center of the base a small 10mm pole with an M6 thread tip, this will fit a diff.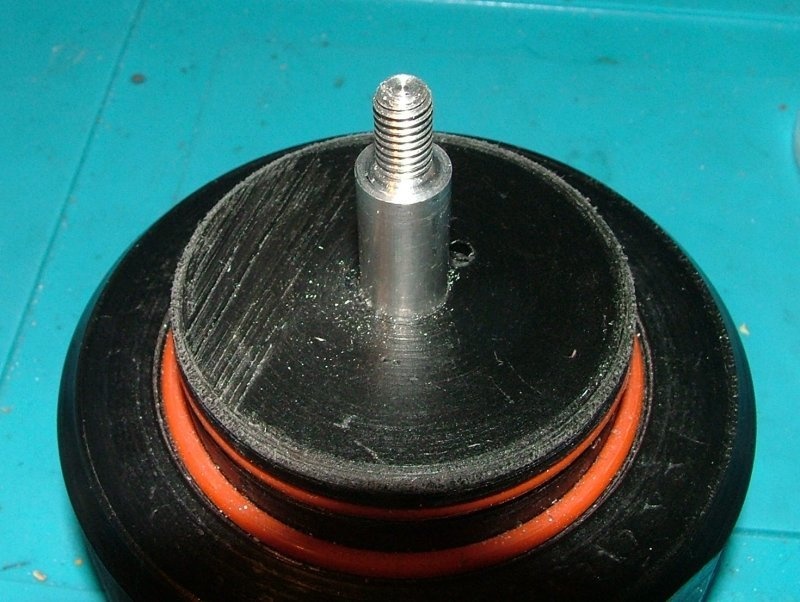 On the pole a stand for 4 shocks can be mounted
Glued a cap on the tube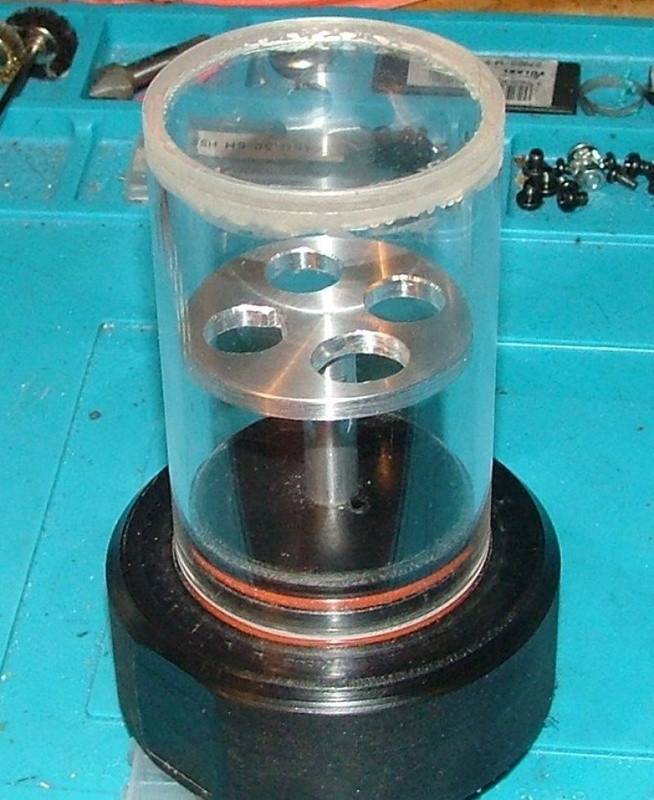 Made a mount for the motor. At the side of the motor there is a small tube (see 1st pics) which is fitted in an hole through the base, The motor is switched on/of by a small switch.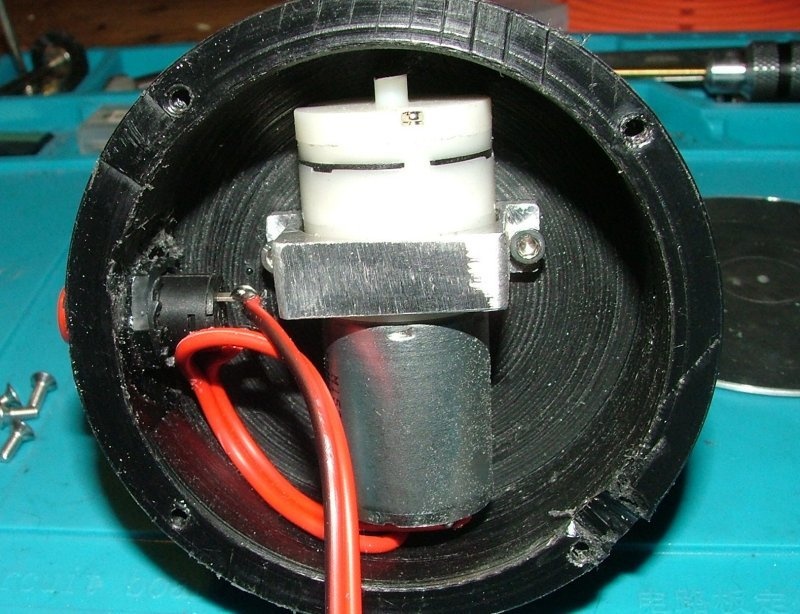 Finished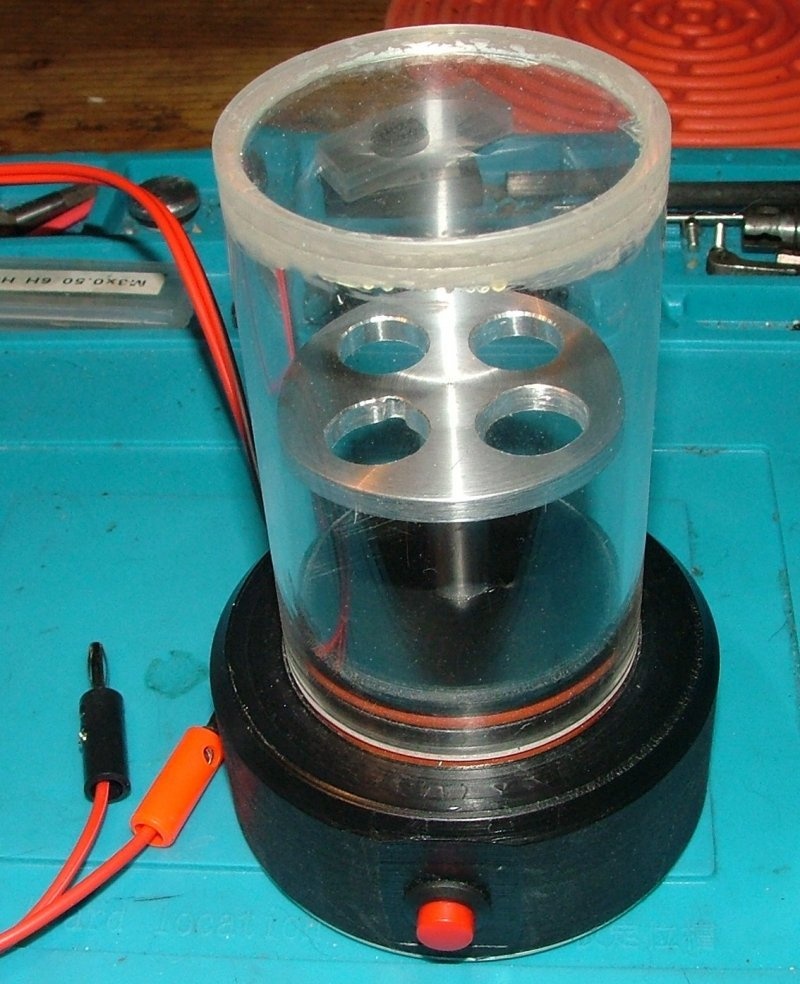 On a meter the pump can go as low as 0.3 bar and will hold its vacuum pressure for a few minutes after switching off. After some minutes you can pull off the tube again.
Next time I should buy some lathe toolbits for soft materials for a better finish......
05-09-2019, 07:33 PM
Tech Regular
Join Date: Jul 2018
Location: Florida
Posts: 306
---
Maybe you like?
05-11-2019, 08:07 AM
---
I have searched the origin of the picture and saw it was a vacuum pressure switch.
There is no need for that, the vacuum pump I use has a limited power, letting it run can not do any harm.
05-11-2019, 08:19 AM
---
This is pretty cool. Always inspiring to see home built solutions to otherwise expensive products. Sourcing out components now from Eplastics in the US.
05-11-2019, 10:06 AM
---
To be honest, the only real costs are the motor, cable, O-rings switch and last a piece of tube I could manage at the local plastics shop. All together maybe arround 15 dollar. The plastic base and the aluminum is stuff I have in bars that is collected over the years for free. (rest pieces are easy to get for free).
The MonacoRC and the Hudy product is arround 120 dollar.......

With about 4 hours of work it is ready. To remind you, all my machines ar no CNC.
05-11-2019, 10:09 AM
---
Yeah, My mill is manual too, as such I wonder if a square style clear plastic cups may work by chance. I will give it a try.
Currently Active Users Viewing This Thread: 1
(0 members and 1 guests)
Posting Rules
You may not post new threads
You may not post replies
You may not post attachments
You may not edit your posts
---
HTML code is Off
---