Drifting
08-03-2008, 10:15 AM
Tech Elite
Drifting Wth the CO+D
---
OUR VIDS
http://www.youtube.com/watch?v=8Ci51fkrCUM
http://www.youtube.com/watch?v=-je8h...e=channel_page
http://www.youtube.com/watch?v=7W2zq...e=channel_page
http://www.youtube.com/watch?v=guTfDqsNkzM
http://www.youtube.com/watch?v=AmncoSKJfKwNew
Ok, I know some of you have seen me with my drift car at westy playing around. I would like to see if i could get anyone interested for making a class. There has to be at least 5 people for the class to start i've been told. The race would consist of a 1-lap battle time attack like in real drifting. The winner moves on and the others battle for place. Let me know here. remember, the drifting is about the style, angle and ability to slide it through the apex of a turn. westy carries some drift tires by yokomo and hpi. abs tires can be used also.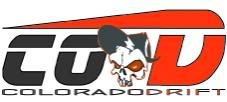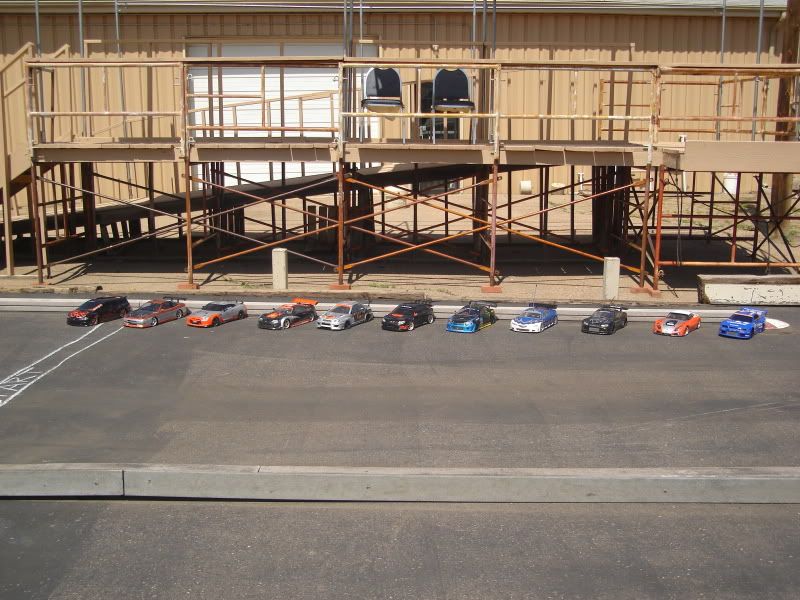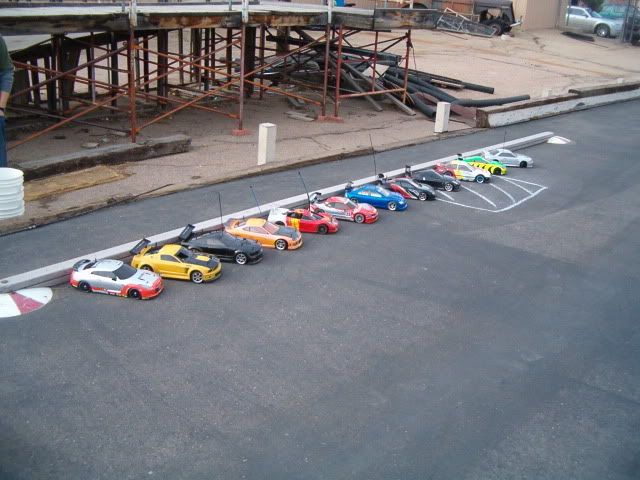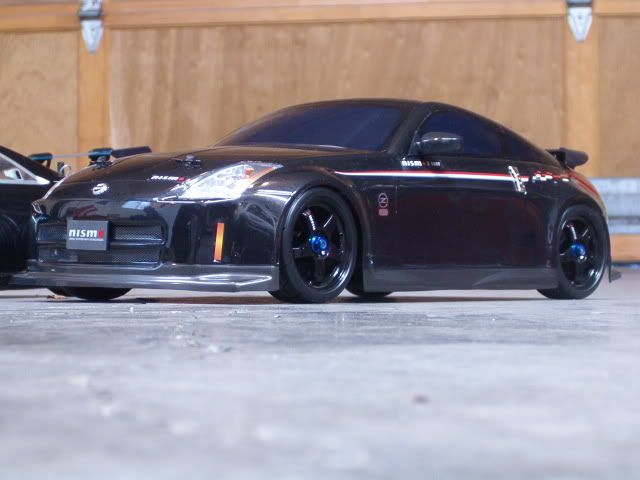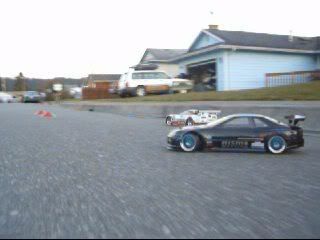 Rules/Guidelines
Twin Battle is one of the most exciting aspects of RC drifting. Here it's driver vs. driver, where both competitors not only try to match their opponent, but also wow the crowd.
A. Battle Judging Points System
The combined judging score for both cars in battle will total 10 (not applied to your points series total). Therefore, if both cars drift clean laps, with no attack or pressure by the chase car, and no mistakes by the lead car, then the score will be even 5/5. A spin, or crash will count as a 0 for the driver that made the mistake. If both cars have multiple (or similar) mistakes, then the round is a 0/0. Incidents of contact that do not cause a crash or spin will be case-by-case, and are strictly subject to review by the judges. Incidents of contact causing the competitor to a crash or spin will be the mistake of the driver who initiates the contact, and will receive a score of 0 for that lap. Battle scores are combined for both laps, and the driver with the highest score goes to the next round.
B. Battle Bracket and Earned Series Points
Each "Best 16" bracket will be determined as specified above, with no bonus series points.
1. In "Best 8" bracket, each winner will receive +10 points to add to their points series total.
2. In "Best 4" bracket, each winner will receive another +15 points to add to their points series total.
3. In the final battle, the winner will receive another +25 points, and the runner up will receive +15 points.
So the maximum amount of points possible to earn for a perfect day (not including special events) is 150 (50 max. for round 1 qualifying, 50 max for round 2 qualifying, 10 for Best 8 win, +15 for Best 4 win, +25 for final win).
C. Passing and Incidents of Contact
Please note that passing by the chase car is not a guarantee that you will win the lap. Unlike timed racing competitions, in drifting you are not required to pass in order for you to win a round as the chase car.
1. A clean run with the chase car applying pressure to the lead car is shows more skill than simply passing them.
2. If a pass is made while not drifting (i.e. passing on the straight-lining), it will not be counted as a legal pass and could result in a disqualification. Likewise, shallow passes (little or no drift angle by the car attempting to pass) are not to the passer's favor.
3. Do not pass unless you are ABSOLUTELY SURE that you'll make it clean. Any incidents of contact between two cars battling will most likely lead to a higher score for the car that received the contact, especially if it was during a passing attempt by the chase car. In the event that a pass is attempted and there is contact as a result of that attempt, the judges' scores will lean heavily in favor of the lead car for that lap. This is why we say that you should be ABSOLUTELY SURE that you'll make it clean if you do attempt a pass.
So basically, if contact occurs as a result of an attempted pass, the lead car will have more chances of advancing. Remember the roles of both cars during a battle - one car leads, the other car chases. If the chase car does what it's supposed to do (follow the lead car, apply pressure) then the chase car will get the better score.
***Drifting isn't a passing contest*** it's about style, speed, and pressure (for the chase car.) There is no real benefit to passing in drifting competition, because it isn't a race to the finish line (like in real racing) - it is a competition of driving skill.
So even if contact occurs and the chase car was not trying to pass, but both cars are drifting and in control, the lead car gets the benefit of the doubt. We feel that this is fair because the chase car's goal is to mimic the lead car's drifting line, apply pressure, and not contact the lead car. "Pressure" doesn't exactly mean that the chase car must be bumper-to-bumper with the lead car; the chase car can be 1-foot behind the lead car andwill still be applying pressure to the lead car, if the lead driver cannot keep a clean line while being chased.
D. Spinning / Crashing / "Turtle" ing
Any driver who spins out, crashes, or gets their chassis caught on top of a track dot will get 0 points for that battle lap. If both rivers perform any of these incidents during battle, they cancel out. Example:
Driver 1 spins at corner 1. Driver 2 doesn't. As of this point, driver 2 has an advantage in scoring. If, on the same lap, Driver 2 spins, then both passes (each made by one or the other driver) effectively cancel each other out.
E. "Apex Jumping"
In the heat of battle, it may be common for the drivers to try to cut the apex as close as possible. In the event that a lead cars nose "hops" the apex of a corner while drifting (and the rear tires still are in contact with the ground), but does not lose speed or control of the vehicle, the incident is disregarded. Likewise, if the chase car also nose "hops" a corner in the midst of applying pressure to the lead car (without contact), the incident is also disregarded. However, if the entire vehicle "jumps" over the apex of a corner (all four wheels leave the ground, lead or chase car), it is considered an Apex jump, and a mistake - and will count against the driver in question.
F. "Kissing the Wall"
There may be circumstances where the track layout will have a section that might cause drivers to "kiss the wall" (while in mid-drift, the rear end of the car makes contact with the outside wall). If a car in qualifying and/or battle kisses the wall but maintains speed and control of the vehicle, the incident is disregarded.
G. Emergency Repairs
There may be situations where a vehicle requires a quick-fix or repair done during the course of competition. In regards to these incidents, we have installed the following rules:
1. In the event that a vehicle requires attention while in qualifying or in twin battle, the driver will be given ONE MINUTE to do any repair that can be done ON OR NEXT TO THE TRACK. This includes popping on tie rods, fixing a loose battery strap, etc.
2. Any incident where tools are required will be given THREE MINUTES - but the vehicle must be taken back to the pit area. NO TRACKSIDE REPAIRS REQUIRING TOOLS ARE ALLOWED!
a. Qualifying will continue with the next driver in line, and so on, until the 3 minutes have elapsed. If the driver is not ready or the vehicle is not repaired at the 3 minute mark, then the driver will not be allowed to finish the qualifying run.
b. If the incident occurs during twin battle, battle will be stopped so that the driver has a chance to repair their vehicle within the 3 minute limit. Repairs requiring tools still must be done in the pit area. If the driver is not ready or the vehicle is not repaired at the 3 minute mark, then the driver with the damaged vehicle will concede the battle and the other driver will advance.
---
Last edited by mr4tcsdrifter; 01-07-2010 at

07:58 PM

.
08-04-2008, 07:15 AM
Tech Elite
Join Date: Nov 2007
Location: Denver, CO
Posts: 2,699
---
I wish you would have posted this a while ago when I still had my drift car, sold it because I could never find anyone to drift with and I was getting bord drifting by myself. You don't happen to have a spare car you would sell do you? I'd love to get into it again if there are going to be other people doing it.
08-04-2008, 04:26 PM
Tech Elite
---
i just sold a couple of my extra cars. i've seen a couple good cars on craigslist lately
08-05-2008, 09:14 PM
Tech Regular
Join Date: Jul 2008
Location: Denver Co,
Posts: 255
---
hell yeah we need to get a couple more ppl and we can hold comps ill talk to another budy of mine and see if hes in
08-10-2008, 06:51 PM
Tech Regular
Join Date: Jul 2008
Location: Denver Co,
Posts: 255
---
ive got a buddy whos in and i cant wait for my trade to come threw i got a heck of a deal!!!! wont be long b4 we get thing rolling fo sept 7th
08-11-2008, 12:25 AM
Tech Elite
---
gonna be shweet
08-15-2008, 01:00 AM
Tech Elite
---
anybody else interested??
08-15-2008, 05:15 AM
Tech Master
Join Date: Jun 2004
Location: Colorful Colorado
Posts: 1,355
---
I was at one of the local offroad tracks yesterday (Rat Raceway). And a couple guy's driving the Big Budweiser truck were very interested with our Nitro breathing Buggies
Anyway one of them brought up drifting out at MHOR and he seemed very interested in the competitions... It sounds as though your word is spreading
08-16-2008, 01:17 PM
Tech Fanatic
Join Date: Aug 2008
Location: Highlands Ranch, CO
Posts: 763
WHAT???
---
This is excellent! There ARE other drifters in CO. I live out here in Highlands Ranch, and I'm new to RC drifting but I love it. Here are some pics and a vid of my drifters...
http://www.youtube.com/watch?v=BZESNhm33-k
08-16-2008, 01:19 PM
Tech Elite
---
Awesome!! You made it here, tell your friends. And again, nice rides. Hope you can make it on the 7th
08-16-2008, 08:29 PM
---
nice vid man makes we wanna start drifting
08-16-2008, 09:24 PM
Tech Elite
---
do it
08-17-2008, 05:13 PM
---
want to how much would it cost to setup a drift car i got a tc4
08-17-2008, 05:19 PM
Tech Elite
---
very easy to set that car up, i've setup a couple of those already. your choice of wheels and drift tires will be your cost. you can use abs sushi's from ebay(3 sets for 10.00 shipped), yokomo single rings(htw has them), or hpi drift tires(htw). i'd recomend the yokomo's or abs
08-17-2008, 05:21 PM
---
is there a special motor how many turns do they use 19turn,27turn lost