RC Tracks with Google Maps.
06-17-2014, 10:01 AM
---
Delta RC (northern California)
http://www.deltarc.com/
They have outdoor offroad and indoor onroad tracks:
1201 W 10th St, Antioch, CA 94509
09-04-2014, 06:17 AM
Tech Adept
Join Date: Apr 2014
Location: Readsboro, VT
Posts: 166
---
I can't seem to figure out how to add tracks to the map, but there are 2 in the Albany NY area that could be added:

RC Kinetics
2739 6th Ave, Troy, NY 12180


Full Throttle R/C Raceway
4 Center Court Green Island New York 12183
10-16-2014, 09:32 AM
Tech Master
Join Date: Feb 2005
Posts: 1,241
---
11-24-2014, 03:23 PM
Tech Adept
Join Date: Nov 2014
Location: Centerville, OH
Posts: 168
Map updates?
---
First let me just say this is an awesome idea; however, is anyone keeping it updated? I have logged on, see a track close to my area. I click on the pin, and it's three states away.
11-26-2014, 06:53 AM
Tech Rookie
Join Date: Nov 2014
Location: Tampa Florida
Posts: 3
asphalt oval/road baby butt smooth tampa Fl
---
Tampa Fl
track open 6 days a week for testing tuning open every Saturday for organized racing
Mann's Rcs have been in business and growing for a little over two years now with plenty of power/work stations to accommodate any needs, with a onsite hobby store carrying most major manufactures I.E associated hpi team durango traxxas serpent mugen and more. We are open every Saturday for organized racing we open at 9:00am with drivers meeting at ten, race till about 4pm depending on that days schedule
If you are local, on vacation or just passing threw stop by for a great time and awesome people who are very experienced and knowledgeable in the hobby that are always looking to pass down tips n tricks to get you hooked up
Smooth Asphalt surface med to high grip traction road course and oval 1/12 and 1/10 scale nitro and electric 2 and 4wd classes 13.5 stock and open modified classes aswell as rj speed legends
11-26-2014, 06:58 AM
Tech Rookie
Join Date: Nov 2014
Location: Tampa Florida
Posts: 3
---
crap i forgot the address lol could you please add it to your google maps i was unable to figure it out aswell thanks in advance

2312 college ave. east
Ruskin fl, 33570

apox. 40 min south of tampa
hobby store and track info contact 813-641-3103

check out mannstrainsRcs on facebook
01-05-2015, 12:08 PM
Tech Master
Join Date: Oct 2014
Location: Maine
Posts: 1,167
---
I added Maximus in york Maine, 106 racepark in pelham nh, & Ray n Robins in Falmouth Me.
01-07-2015, 11:02 PM
Tech Rookie
Join Date: Jan 2015
Posts: 10
---
Car racing is not just my interest but my passion. I follow those Formula 1, Grand Pix and many other leagues of car racing i follow all. I always wanted to be a car racer but due to my eye problem i don't think my dreams can be fullfilled.
Red long coat of Star lord from guardians of the galaxy
02-02-2015, 02:42 PM
Tech Rookie
Join Date: Feb 2013
Posts: 2
nj drift track
---
in rockaway nj toxicdriftnj.weebly.com
02-12-2015, 05:26 PM
Tech Rookie
Join Date: Jun 2011
Posts: 7
Pensacola on-road
---
Hobby Central runs on-road races usually the first and third Sunday. Their store is located at 6601 N Davis Hwy #5, Pensacola, FL 32504 (850) 471-9800. Check their website or facebook page for times.

Does it have to be an established track to get posted? We've got a regular group that meets up Saturdays to run oval electrics in a parking lot near Dothan, Alabama. I can post address and contact info but wanted to make sure what your rules were.
02-26-2015, 06:54 AM
Tech Addict
Join Date: May 2005
Location: Milan, Tennessee
Posts: 564
---
It wouldn't let me add another layer or maybe I just fail at doing it right but there are 2 that should be on there

Bullet Town Raceway (outdoor dirt)
7001 Ellington Drive
Milan, TN. 38358
We are located in the back of the park and can be hard to find. A good landmark is a newer play area named Spirits Playground (look for the big blue horse). You will turn left once you pass the play area and drive towards a baseball field. Follow the signs for the soccer field and you should be able to locate the track.

Radioactive Raceway (indoor dirt)
120 Lebanon St
Wingo, Kentucky
07-13-2015, 02:04 AM
Tech Addict
Join Date: Jan 2010
Location: CIRCULO VERDE, LIBIS, Q.C.
Posts: 508
QCRCCC's CV Off-Road Track - Manila, Philippines
---

Fantastic idea! Just added ourselves to Google Maps. If anyone is ever in Manila, Philippines... Come on over and Race either Electric or Nitro with Us!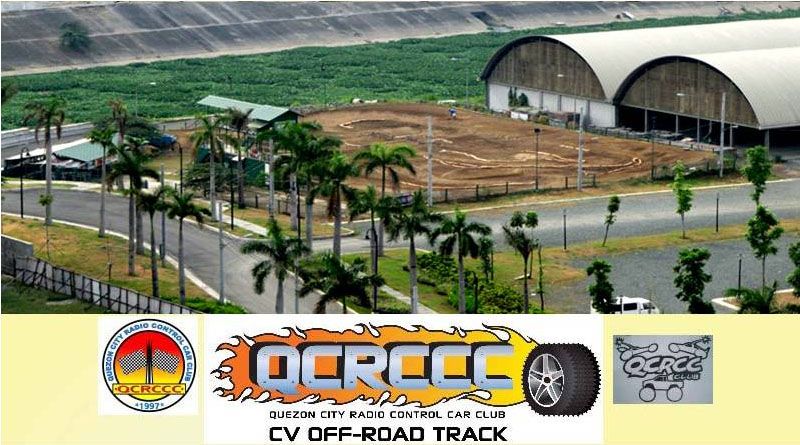 [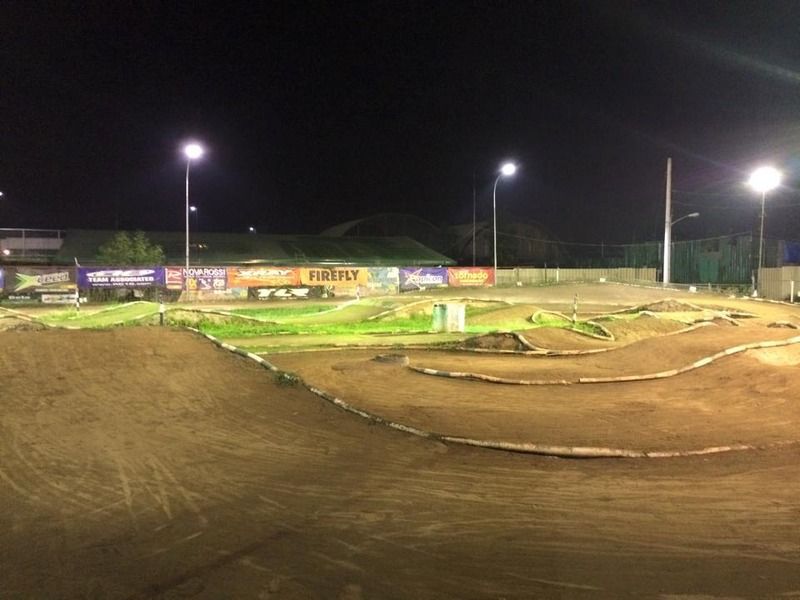 08-12-2015, 09:41 AM
Tech Rookie
Join Date: Aug 2015
Posts: 5
---
El Paso Hals hobby shop great offroad track!
Currently Active Users Viewing This Thread: 1
(0 members and 1 guests)
Posting Rules
You may not post new threads
You may not post replies
You may not post attachments
You may not edit your posts
---
HTML code is Off
---