For Sale Axial JK Slider
08-24-2013, 06:07 PM
Tech Adept
For Sale Axial JK Slider
---
All RC Tech rules apply.
I have an old Honcho kit that I was modding to the new JK. It has been on the shelf for a while and it needs to go to a new home.
It has the following hop ups.
Hand Bros CMS with Pannard
Axial Aluminum C's and Hi Steer Knuckles
MIP Driveshafts
Robinson one piece trans output
Axial Aluminum Shocks
Axial CVDS
It has Aluminum lower and upper links.
RC4WD Front Bumper
Axial JK body. It has a small defect that you can see in the picture and a hole for the driver figure.
All Body mounts and the factory rear bumper.
You will need Front hexes, wheels and tires and electronics to make it complete. I would like 275 shipped in the lower 48.
PM me if you have any questions or need other shipping options.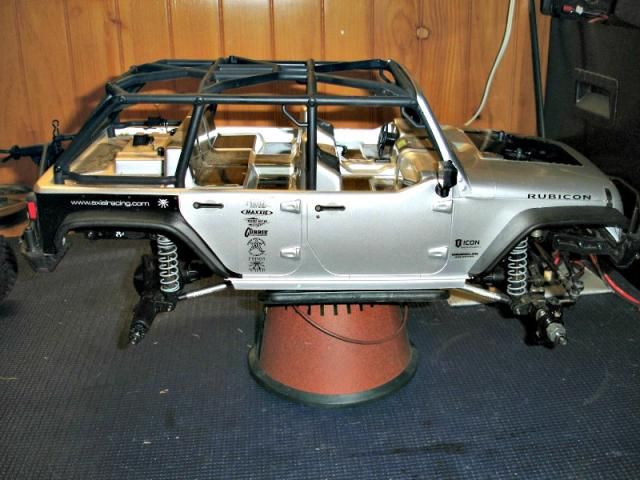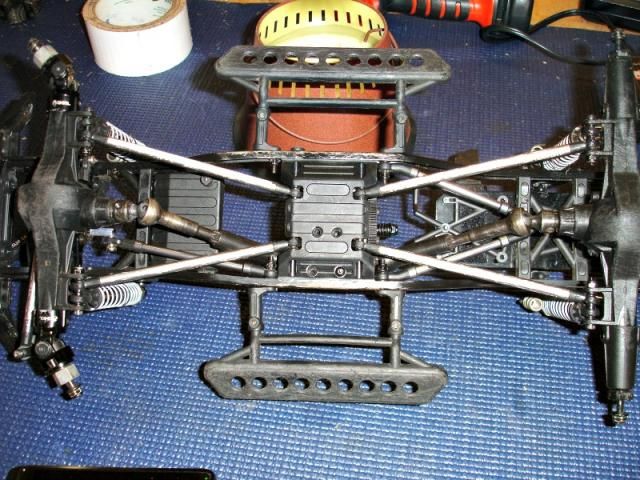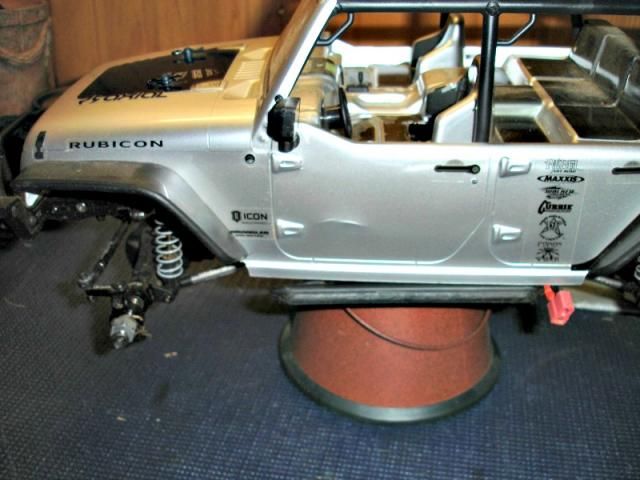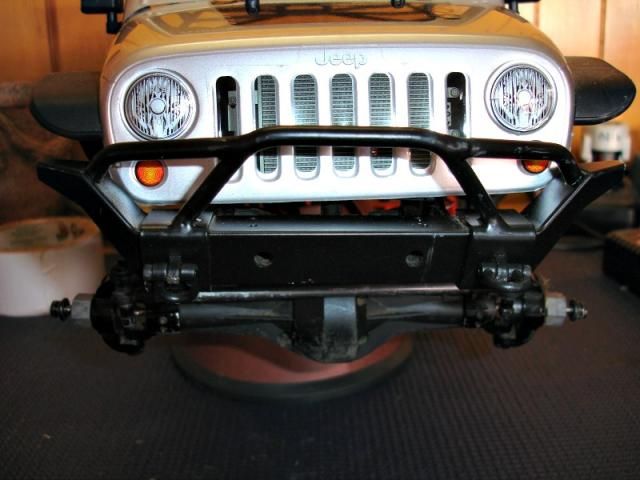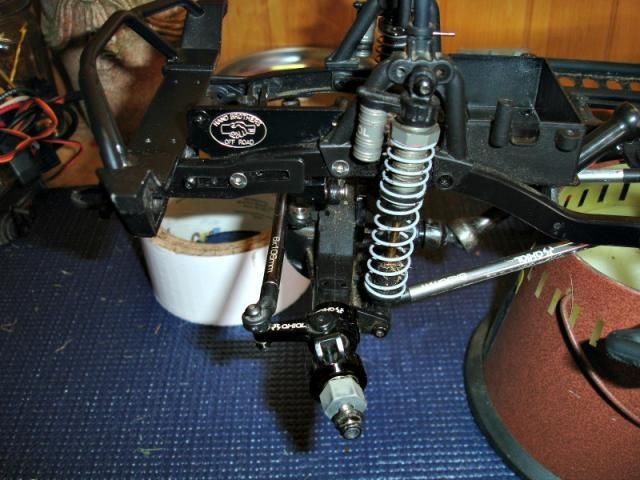 08-24-2013, 09:14 PM
Tech Regular
Join Date: Nov 2012
Posts: 415
trade ?
---
interested in a trade, i have 2 1/8 nitro buggys in good condition,please text me at 702-303-7909 and can send you pics if interested.
08-25-2013, 03:50 PM
Tech Adept
---
Sorry thinning out the garage. Only trades I am interested in are.

Proline slash powerstrokes front and rear.

40c or greater 5000 mah lightly used lipo batteries at least a pair.

Any hop ups for mine and my sons Twin Hammers.

Thank you for your interest.
08-27-2013, 12:11 PM
Tech Adept
---
Bump. Any reasonable offers. I will part it out.
Currently Active Users Viewing This Thread: 1
(0 members and 1 guests)
Posting Rules
You may not post new threads
You may not post replies
You may not post attachments
You may not edit your posts
---
HTML code is Off
---