Super clean used Kyosho RB5 SP2 WC
04-09-2013, 09:00 AM
Tech Adept
Super clean used Kyosho RB5 SP2 WC
---
NOW PARTING OUT!!
ONLY ITEM LEFT IS THE TEKIN RS...
I have a Kyosho RB5 WC SP2 1/10 buggy that is race ready and needs nothing. This is the most current RB5 kit with the bronze big bore shocks, motor centering kit, vented slipper assembly and Tungsten ball diff.
http://www.kyoshoamerica.com/ULTIMA-...T_p_10395.html
Tekin Brushless Redline 8.5 turn motor include sensor wire -
SOLD
Tekin RS ESC -
$110 shipped
Spektrum S6040 Digital Servo -
SOLD
Spektrum SR3520 Rx -
SOLD
Kyosho .5 degree aluminum hubs
2 custom hydro dipped bodies
Two sets of indoor clay wheels and tires (pink compound)
Couple different wings
Fair amount of spare/extra parts that come with the car
I bought everything brand new. It's half a season old (approx. 30 races on her). Newly build diff. The buggy is setup to Kyosho's factory team driver, Jerod Tebo. I have A LOT of money in this buggy. The buggy needs nothing. Race ready! Super clean, adult owned, built and maintained. The pics speak for themselves.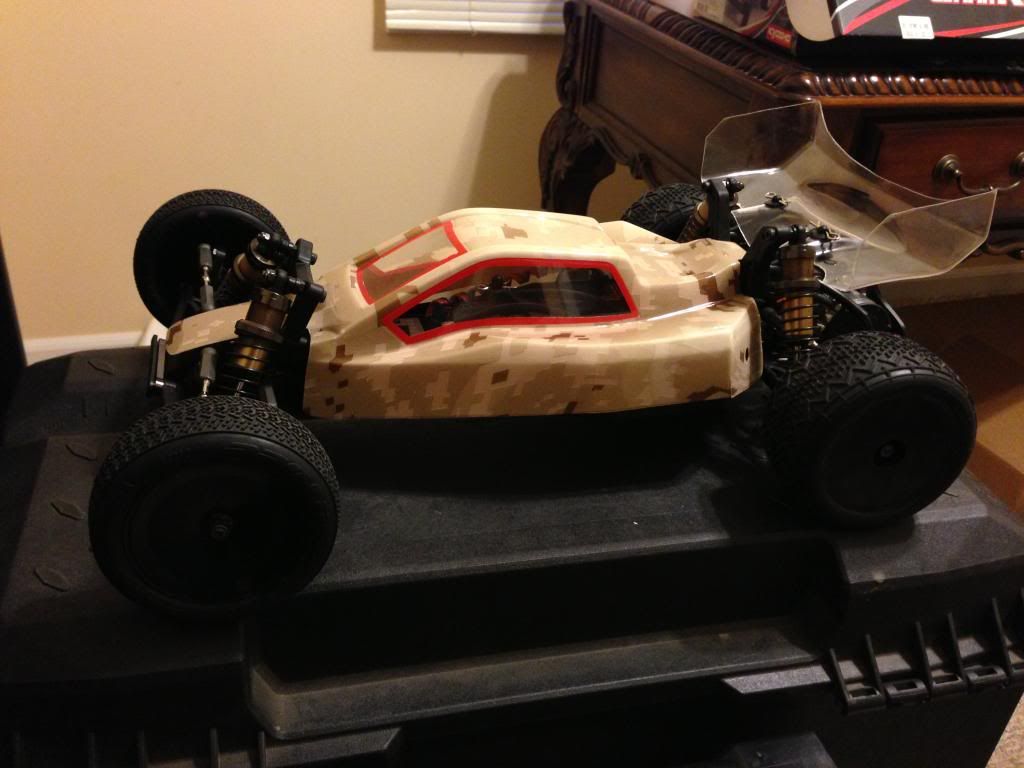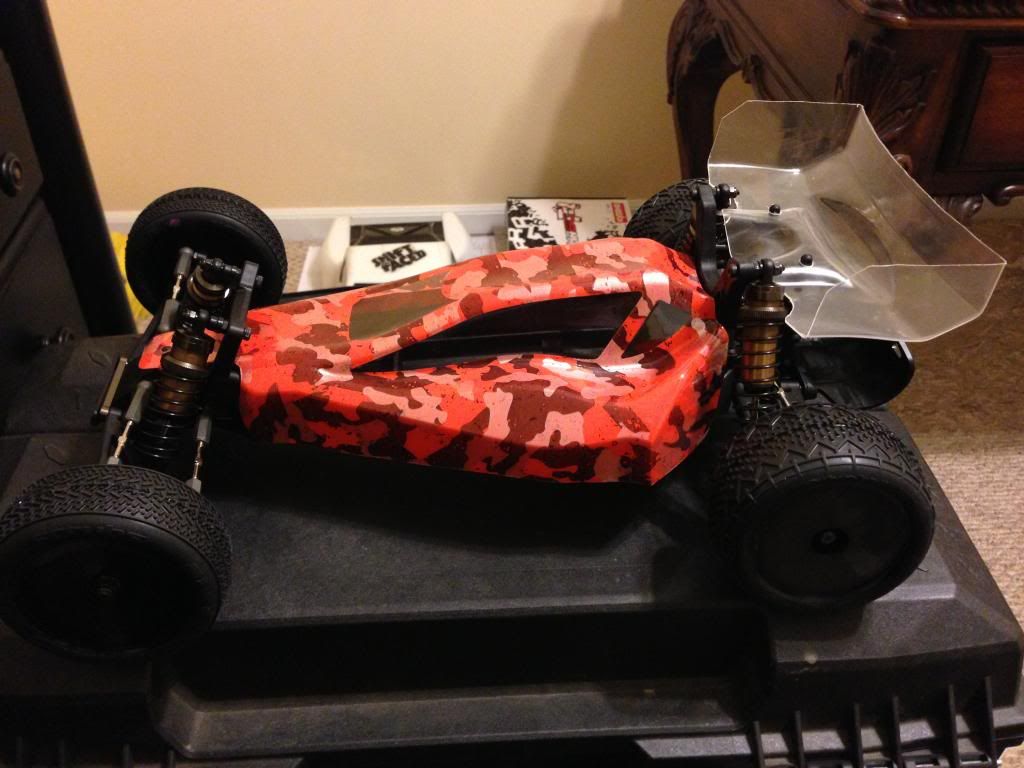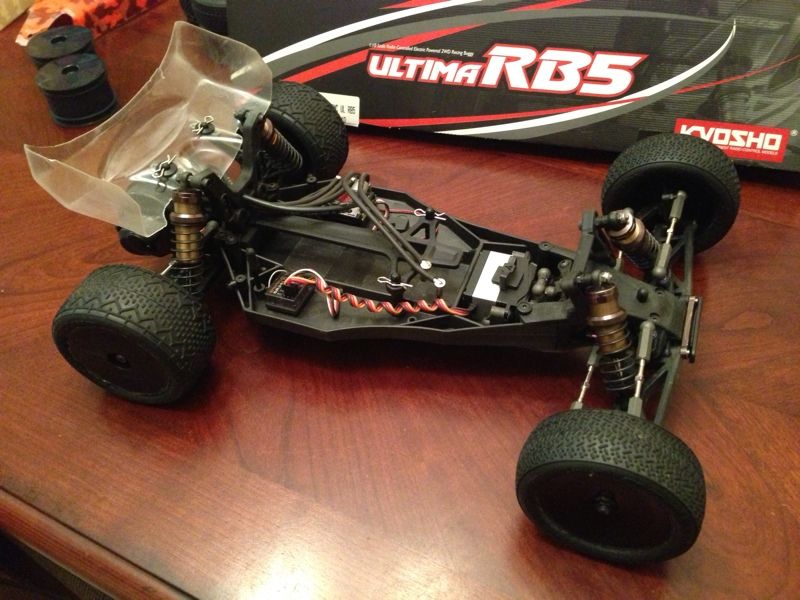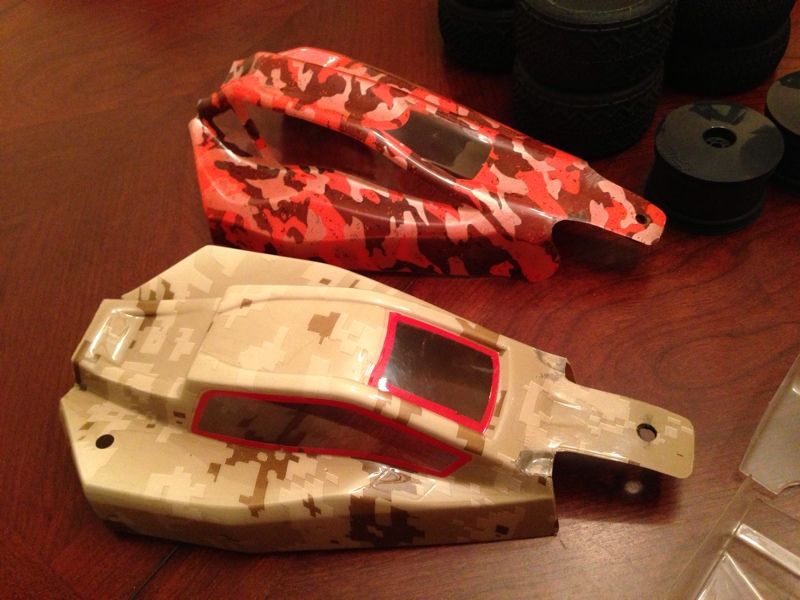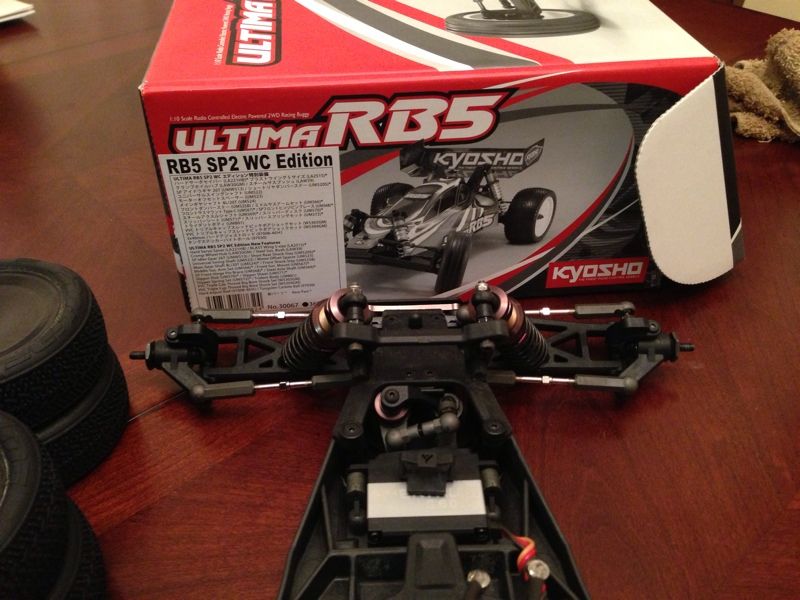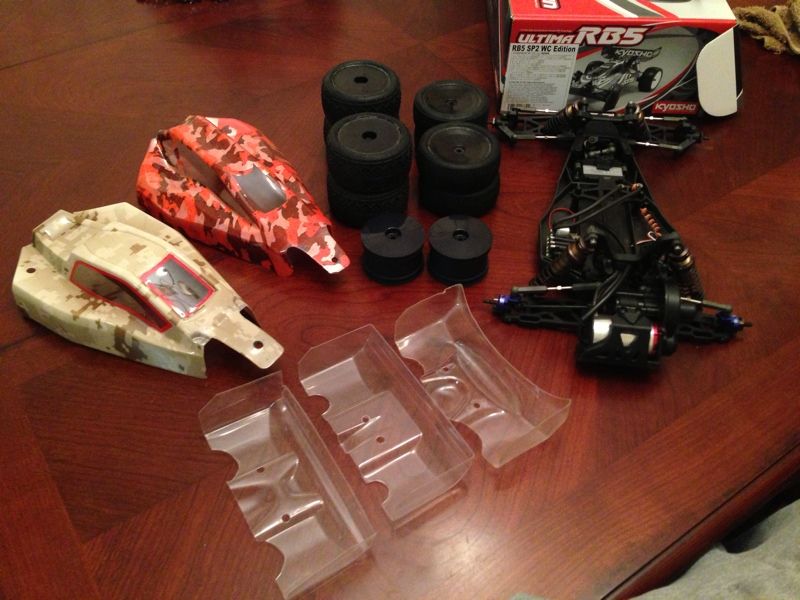 $450.00 plus shipping.
Thanks,
Greg
---
Last edited by fishboy; 04-23-2013 at

11:09 AM

.
04-09-2013, 04:13 PM
Tech Adept
Join Date: Dec 2011
Location: Mini Cooper Heaven
Posts: 244
---
Looks clean, i have the same setup, this thing is dialled. Which front wheels are those? Glws!
04-10-2013, 06:27 AM
Tech Adept
04-10-2013, 10:32 AM
Tech Adept
---
Looking at $450 shipped to continental us now.

She will turn into a roller and get parted out if she doesn't go soon.

Greg
04-11-2013, 02:48 PM
Tech Adept
---
Last chance before parting out... $425 shipped to continental US.

Greg
04-11-2013, 03:11 PM
Tech Addict
Join Date: Jan 2013
Posts: 659
---
I wish I had the money. any chance u wanna trade for a mbx6r buggy roller and cash?
04-12-2013, 06:46 AM
Tech Adept
---
And the part out begins. See my other posts for individual pricing (new postings to follow tonight) or PM me.

Thanks,
Greg
04-12-2013, 06:46 AM
Tech Adept
04-12-2013, 05:43 PM
Tech Addict
Join Date: Jan 2012
Location: menomonie wisconsin
Posts: 544
---
roller sold bump for a great seller..
04-23-2013, 11:08 AM
Tech Adept
---
Only thing left is the Tekin RS at $110 shipped to the continental US.
Currently Active Users Viewing This Thread: 1
(0 members and 1 guests)
Posting Rules
You may not post new threads
You may not post replies
You may not post attachments
You may not edit your posts
---
HTML code is Off
---