WTT Losi 8ight T 1.0 brushless
09-18-2010, 06:25 PM
Tech Initiate
Join Date: Mar 2010
Posts: 42
WTT Losi 8ight T 1.0 brushless
---
Looking for high end 1/10 nitro or 1/8 electric or nitro touring car with spares/extras if possible. This truggy NOW has a tft flex chassis brand new never used and the losi conversion kit. pics currently show the novak kit installed.
Castle BEC, novak esc/motor combo 4400kv, losi 4s 5000mah lipo, novak external cutoff. riden in grass and street only never beaten. All nitro hardware tanks, plastics etc included never used add motor pipe and radio equipment to go nitro. Sorry no rx/tx included thats my only one.
100 percent feedback on e-bay and rcu if you need to verify my integrity due to low feedback on rctech.
Let me know what you have to bring to the offer table. No cheap cars please.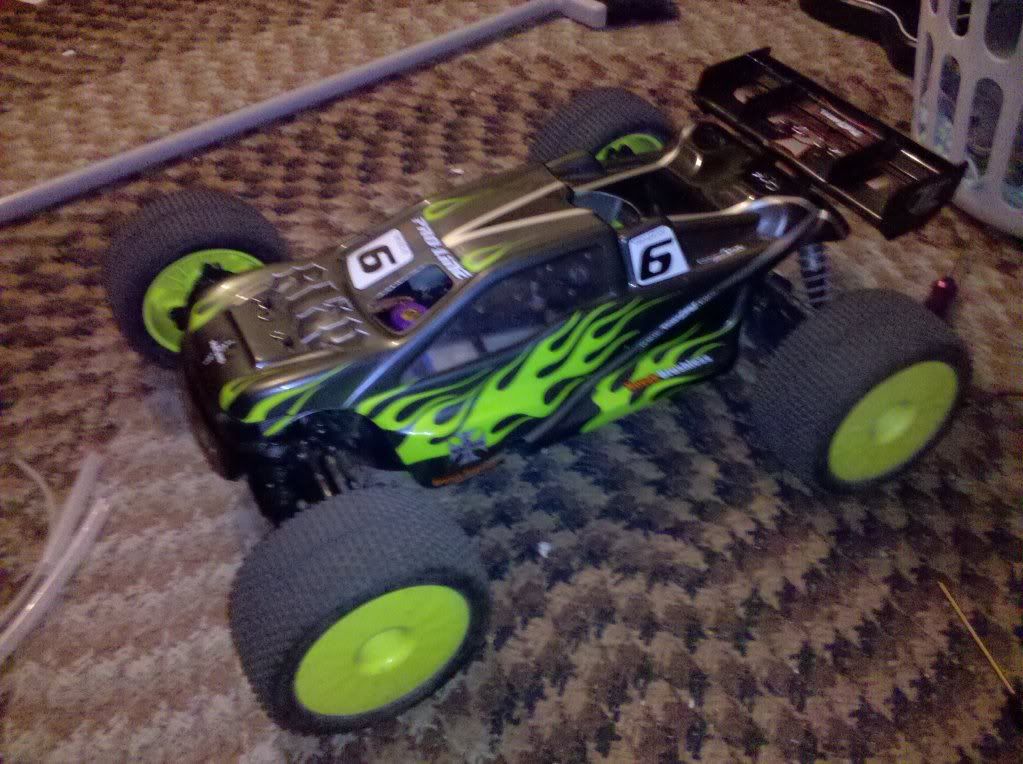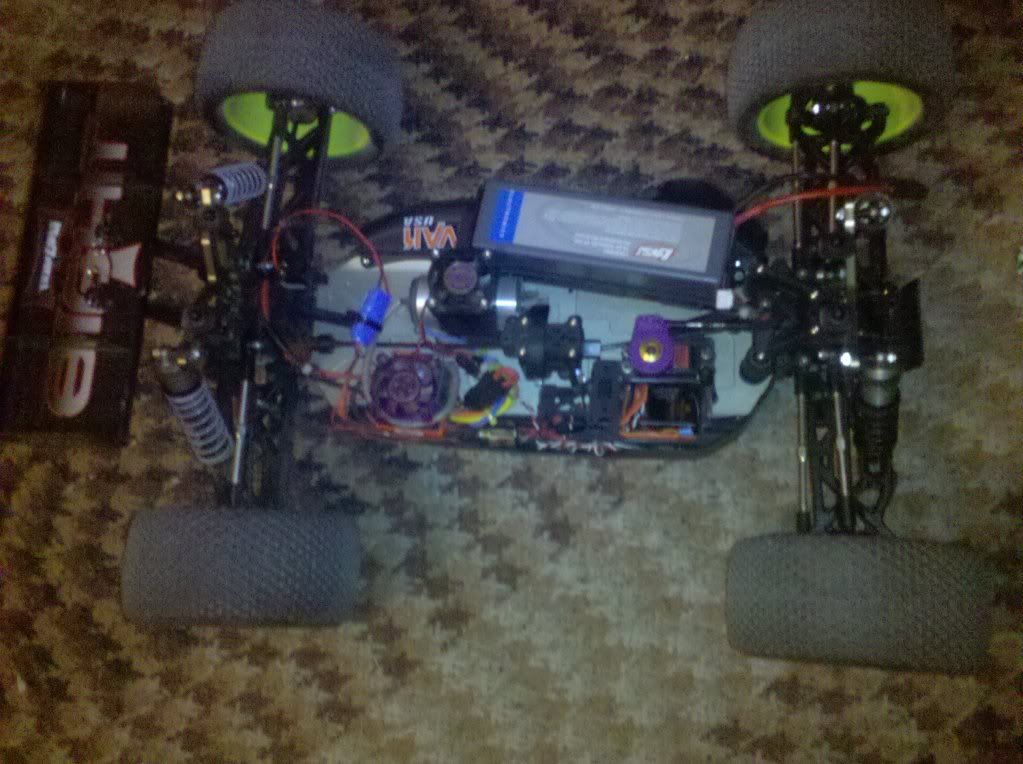 ---
Last edited by nolimitzr1; 09-18-2010 at

07:17 PM

.
09-19-2010, 11:32 PM
Tech Initiate
Join Date: Mar 2010
Posts: 42
---
bump
09-20-2010, 06:05 AM
Tech Regular
Join Date: Jul 2010
Location: Pasadena, CA
Posts: 373
09-20-2010, 06:19 AM
Tech Adept
Join Date: Nov 2007
Posts: 206
---
I have:
-xray t2 007 carpet, that is spotless
-2x Brand New never run, with box orion 25c 3400mah hard packs, my old ones blew up and i got them replaced for free by orion and never raced after that-$135 each new
-The set of tires on the car have only been run on once around the track, they are jaco pre-mounted tires, our track uses rubber tire-$45 new
-also a brand new in package jaco rubber tires-$45 new
-3.5 sets of parma old foam tires for practice, our track used to use foam but its so expensive since u have to replace em every race, which is why we went to rubber
-transponder, not sure brand
-a FULL set of hudy setup kit, only used a month, no scratches always repackaged after use-$100 new
-cobalt 27 turn brushed motor, used a bunch but still pulls strong, and has fresh pads
-lrp quantum competition esc
-height gague
-airtronics 94145 slim digital servo
-p-dub foam car stand
-also ill throw in one of my bodies it has a few cracks in the bumper but it good for practiceing
Its about $700 worth of equitment, all you need is a esc, tx, and battery charger
I have rebuilt the shocks and diffs every month or so, have recently pulled the entire thing apart and cleaned it. This car is one of the tightest cars on carpet, and in the right hands can beat almost any car out there.
Currently Active Users Viewing This Thread: 1
(0 members and 1 guests)
Posting Rules
You may not post new threads
You may not post replies
You may not post attachments
You may not edit your posts
---
HTML code is Off
---