Ready to hit the track Traxxas Tmaxx, Check it out!
05-29-2008, 09:06 AM
Tech Adept
Join Date: Jun 2006
Posts: 204
Ready to hit the track Traxxas Tmaxx, Check it out!
---
Alright, So I have a FULLY RTR 2.5 Tmaxx for sale, all you need is fuel to get this thing going.
The upgrades that will be included in this deal are the axles upgrade, spoiler, wabash with bowtie and 23mm proline hexes will be included.
I only used half a gallon on this Tmaxx, always running at about 200F and after procedure is always done after each run.
Camber on this truck is -2 on all four corners and 2 degree for toe in(rear wheels facing toward the truck, don't know if it's positive or negative..)
I also take apart the whole car regularly to lube all the bearings to prevent them from wearing out.
I never ran this car in dirt or anything, just grass and pavement so it is really clean.
$300 and this awesome shape fun monster truck will be yours! oh and I'll also tune it to summer setting before selling it since this thing is still tuned for winter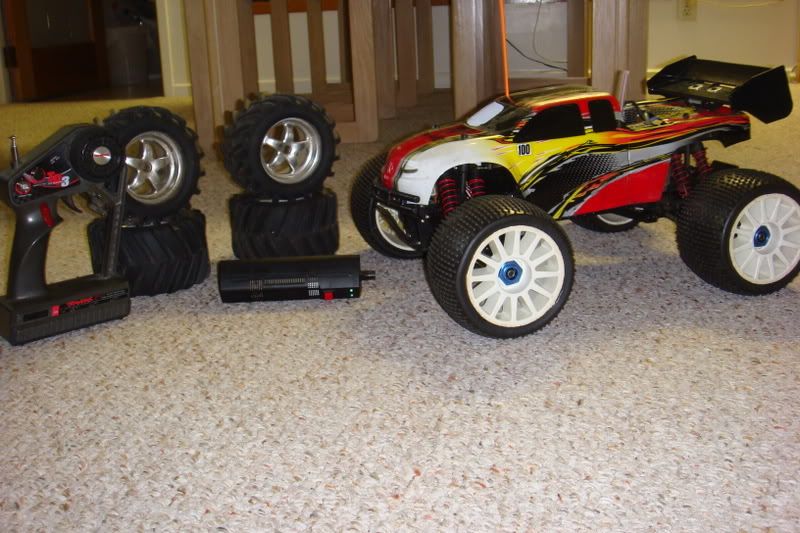 Thanks for loooking.
05-29-2008, 05:05 PM
Tech Adept
Join Date: Jun 2006
Posts: 204
---
bump
Currently Active Users Viewing This Thread: 1
(0 members and 1 guests)
Posting Rules
You may not post new threads
You may not post replies
You may not post attachments
You may not edit your posts
---
HTML code is Off
---