Pics of our 1/8 track build so far (LRC Raceway )
04-28-2012, 02:18 PM
Pics of our 1/8 track build so far (LRC Raceway )
---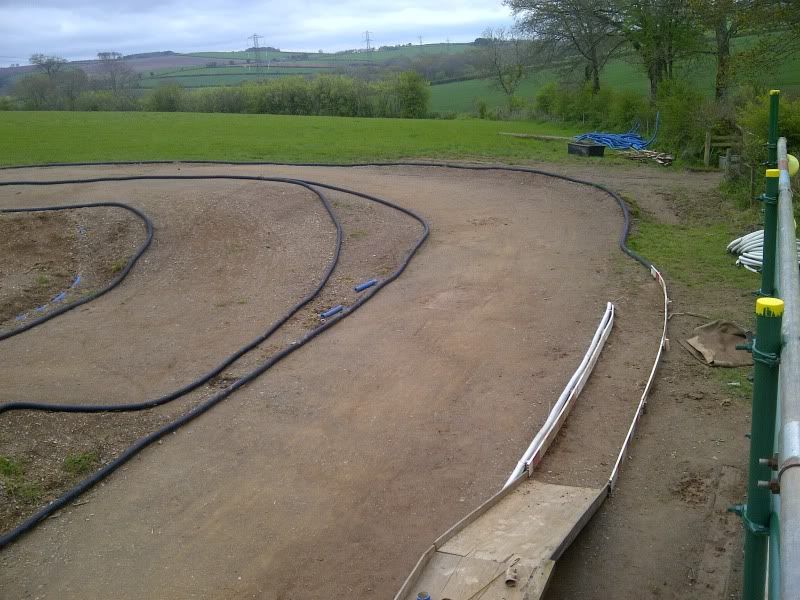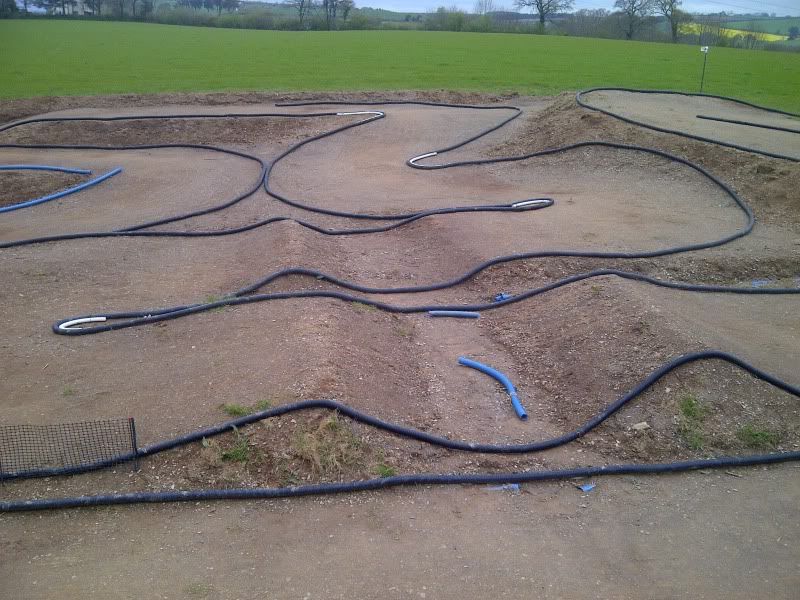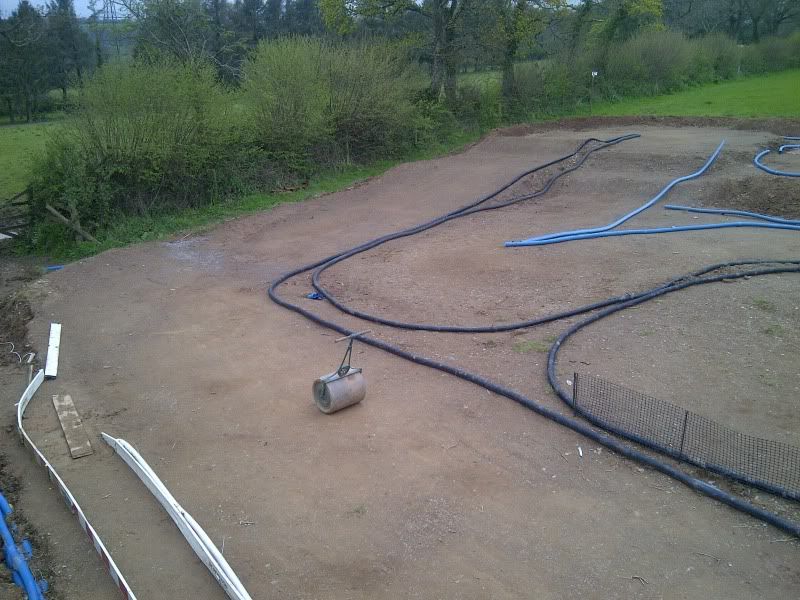 04-28-2012, 02:29 PM
Tech Rookie
Join Date: Feb 2009
Location: Hertfordshire, UK
Posts: 18
---
Looks nice Dan, where in the UK is it?
04-28-2012, 03:09 PM
---
It is in Saltash on the outskirts of Cornwall .
We have been building it for the last couple months as we have had a few set backs due to rain .
Should have it finished by the end of this week ready to race on !!
04-28-2012, 03:36 PM
---
How much dirt did you have to bring in. Looks awesome!
04-28-2012, 04:09 PM
---
What are the dimensions of the track?
04-28-2012, 06:28 PM
Tech Fanatic
Join Date: Dec 2011
Location: Singapore
Posts: 867
---
Nice track!
04-28-2012, 07:29 PM
Tech Master
Join Date: Dec 2008
Location: Florida
Posts: 1,183
---
Awesome track and even better scenery.
04-29-2012, 02:06 AM
---
The approximate dimensions of the track are 70m x 40m .
Its in a lovely location on top of a hill but sheltered all round by banks , hedges and trees .
We used over 300 tonnes of dirt to create the layout , its hard to tell from the pictures how big the elevation changes are .
All the track lanes are 4m wide or more .
04-29-2012, 02:33 AM
Tech Master
Join Date: Oct 2008
Location: Kuwait
Posts: 1,616
---
Amazing!!
04-29-2012, 01:53 PM
---
Thanks for the kind comments guys
05-01-2012, 04:29 PM
---
Did you strip the grass first before laying down the dirt? I have three truck loads coming by the end of the week. Should I strip grass or will I be o.k. just going over it?
05-01-2012, 10:04 PM
Tech Regular
Join Date: Dec 2011
Posts: 294
---
Amazing track...I can't imagine what it's like to be outside in that area enjoying this great hobby!!!
05-02-2012, 01:44 PM
---
The site when we started building was already free from grass and dug a few feet lower than the surrounding area . If you are building a track by putting soil onto flat ground then just kill the grass after you have completed the layout . Our old venue was like this we got some industrial grass and weed killer it was quite expensive it got rid of the grass in about 2 weeks . The good thing was all the grass roots stayed inthe soil keeping the surface from breaking up .When we get the track up and running I will see if I can get someone to film me doing a couple laps in HD and put them on here .