Best LiPo?
10-18-2012, 08:05 AM
Tech Initiate
Join Date: Oct 2012
Posts: 28
Best LiPo?
---
SO ive been looking for some new batterys, already have a couple of Gens ace. but im wondering if theres anything better value wise? annnnd go!
10-18-2012, 08:51 AM
Tech Regular
Join Date: Oct 2012
Location: Edmond, OK
Posts: 300
---
I love my Turnigy Nano-Tech batteries. It's all I use, these days. You can get them from Hobby King. Price is about the same as Gens-Ace. But I use them in my cars, my planes and my quad copters. I have about 30 of them all together and every one of them has been excellent.
http://www.hobbyking.com/hobbyking/s...arehouse_.html
10-18-2012, 09:06 AM
Tech Initiate
Join Date: Oct 2012
Posts: 28
10-18-2012, 09:15 AM
---
U asked for the best lipo .... its thunder power .
Now for best bang for the buck will be the turnagy /nano-tech
My battery of choice for mutible reasons is pro match ...
Jeff is a great guy he has given me free stuff for having problems with a pack that was swelling .
U can call him dirrectly and order what u want and he speaks english. Lol
Now come the curve ball . What class u running ?
I look for a big heavy back in vta (wile keeping it legal) so a 5000/50c is about as big as it gets
In stock (17.5)tc I've started running shorty packs with high c ratings so I can move electronics to that side to help balance car and any added weight down center of car for better handling , so a 4000/70c is more than enough to support the requirements .
In mod tc I would think a high mah/C pack that isn't to big to fit in car "without touching the top deck" .
I hope my rambling helps .
10-18-2012, 09:20 AM
---
Well my rambling don't give u any help . In sc u want the biggest baddest battery u can get especially if ur running 7.4v in a scte with hot motors . O... and they will still die and have to be replaced ....lol
Oval find some 1s packs from revtech / fantom /thunderpower
10-18-2012, 08:24 PM
Tech Apprentice
Join Date: Feb 2010
Posts: 73
---
2s reedy 6500
10-19-2012, 06:27 AM
Tech Regular
Join Date: Sep 2010
Location: stoke on trent
Posts: 488
---
Orca hands down
10-19-2012, 07:18 AM
Tech Regular
Join Date: Mar 2011
Location: Gallatin, TN
Posts: 341
---
Lipos peform about as well as you're willing to maintain them. Keeping cells balanced, cycling the packs, etc. are a must if you want to keep the packs in good shape.
IMHO, the best packs for my money are SMC. These are essentially the same as some certain bright orange packs that sell for $40-50 more. I truly don't believe that any of these "expensive" packs have any advantage in run time, resistance or voltage.
I own two of these packs, one with appx. 120 cycles charging at 10-12 amps and the internal resistance is still at 5Ω. My newest pack has probably 30 cycles on it and it's at 3.8-4.1Ω.
http://www.smc-racing.net/index.php?...product_id=111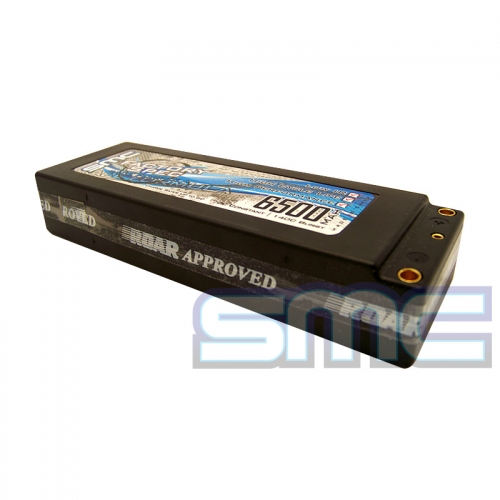 If you really want more info on the difference between "high-end" lipos take a look at some of the testing Danny has done. He doesn't name specific companies, but it's pretty easy to know exactly which is which.
http://www.hobbytalk.com/bbs1/showthread.php?t=362697
10-19-2012, 08:14 AM
Tech Master
Join Date: Aug 2010
Location: Chambersburg PA
Posts: 1,519
---
I've used a number of packs , as of now my 6000mah 28c revtechs have about 70 cycles on them and you have to run them the whole way down to lvc or they won't charge over 4v per cell , So I won't be buying them again . Next I have 5300mah 40c CRC packs , these have about 40 cycles and no problems , and I just picked up 2 5000mah 50c fantom packs for 70 bucks shipped Im going to run to replace the revtechs . Fantom had a sale this weekend .
10-19-2012, 01:39 PM
Tech Addict
Join Date: Oct 2012
Location: NC
Posts: 704
Lipo's
---
SPC, Nano-Techs, Gens Ace, cant beat the print
10-19-2012, 03:27 PM
Tech Addict
Join Date: Jul 2004
Posts: 681
---
I've tried many brands, the best have been Thunder Power and SMC. IR has been lowest with these packs, and also they have been the best performing after 50-80 cycles. My TP5300 have got 120 cycles on them. They have been outstanding but I think its time to replace them.

I just want the same again.. Problem is they have gone up from 70GBP to 90GBP, about 144USD per pack since Schumacher took over the distribution. UK Customs will bring the price to something similar if I buy overseas
10-19-2012, 03:29 PM
Tech Champion
Join Date: Feb 2011
Posts: 7,032
---
Thunderpower packs are the best when charged with their own chargers..... Most pack will output what charge you put in them, and a bad charger will make any pack look bad, and a good charger will make most lipos shine..... By the way, thunderpower G6 packs have mostly one milliohm resistance per cell......
Currently Active Users Viewing This Thread: 1
(0 members and 1 guests)
Posting Rules
You may not post new threads
You may not post replies
You may not post attachments
You may not edit your posts
---
HTML code is Off
---