The Track at Harbor Hobbies
11-10-2007, 05:11 AM
Tech Elite
The Track at Harbor Hobbies
---
Well it is about time we started a new thread.
My wife and kids came up with the stores new name, as when she would ask were I was, the reply was always the same, "The Track".
The new hours are:
Monday - Friday 12-9
Saturday 9-8
Sunday 9-6
Karen and Heather had a good time last night meeting new people as they popped in to see what was going on. Ericka was not able to be there as she had to be at her "paying job"
. Please do not hesitate to share your ideas, concerns or comments as well as introduce yourselves so we may be ale to put RC Tech Handles with a face and name.
Please be patient with us as we learn the systems and make improvements over the course of the next few weeks. As we will strive to give you the best customer service humanly possible.
We did some more rearrangements last night to open up the retail area. The Yellow door can now be used as a customer/racer pass through to the pit area to eleviate congestion in the track aisle.
There is now a defined "tech area" to make things more user friendly during events like the Hurrican Series.
Loaner Transponders will be behind the counter and must be "checked out" for use during practicing. Number 10 is still missing from a saturday practice some weeks ago, so if you have it or find it I would greatly appreciate it's return. The
reward
for it's
return
is a
FREE PRACTICE
The current pit counters will be reconfigured to match the pit table layout. So we will have half tables and half counters.Deconstruction will begin immediately.
Consignment case will remain and are always welcome, there will be a small service fee of 5% or $5, to the seller, of the sell price, which ever is lower. We just ask that the seller has their contact info with the merchandise to eliminate confusion.
RACER REWARDS
Practice 4 times and your 5th is on me
Randomly decided
FREE RACE ENTRY
with paying first class, as most of you run multiple cars/entries on any given night, our way of saying thank you.This will be determined on the morning of posted "club" race days/nights.
Kids under 16 Practice for free on Thursdays
Save Me A Spot
Tired of packing up after a long day of practice or racing?
Leave your gear at The Track,in your favorite spot next to your buddies,practice as much as you want during open practice days. $50 a month, per driver. We are not however responsible for missing or lost items left at the facility.
The "Race Pack" and "Track Attack", details to follow......
As my family and I have been life long residents of this community we will also be keeping you posted of community events that may be of interest to you while you are in the area.
Case in point: The Northstars Soccer Club's Annual Fundraising Dinner is tonight from 5-8, cost is usualy $5-7, with a silent auction and 50/50 raffles, located at North Prairie Junior High, 500 North Ave, Winthrop Harbor. This fundraiser for the Club helps to send the U14 teams on a week long tournament trip to a location of their choice.
Thanks
The Whiteside's
11-10-2007, 08:59 AM
Tech Apprentice
Join Date: May 2004
Location: SE Wisconsin
Posts: 76
---
Eric - I'm looking forward to meeting you and your family in person and to some great Monday night Legends oval racing with you guys. See you Monday.
---
Last edited by Casey72; 11-23-2008 at

04:31 PM

.
11-10-2007, 12:34 PM
Tech Initiate
Join Date: Nov 2006
Posts: 35
---
Thank you Whiteside family !!!
Eric
check out my new toy I'll bring it buy next time Im in
11-10-2007, 12:49 PM
Tech Initiate
Join Date: Nov 2006
Posts: 35
---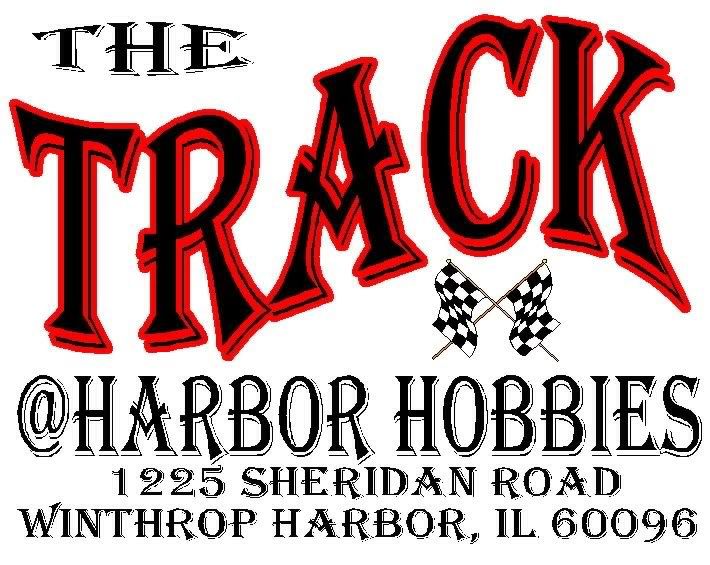 ---
Last edited by nastygram; 11-10-2007 at

06:54 PM

.
11-10-2007, 01:50 PM
Tech Elite
---
Practice and race schedule will remain the same, except for special events. Website? I have a website?
as I have said, we will be changing things around over the next few weeks. Someone is working on a preliminary site for me as I type this.
11-10-2007, 08:42 PM
Tech Elite
Join Date: Dec 2003
Location: Elm Grove, WI (Milwaukee area) USA
Posts: 2,010
---
Call me and I can look at your data files and tell you who had the #10 transponder last....

Then I want the free practice!
11-11-2007, 02:33 PM
Tech Elite
11-11-2007, 03:25 PM
Tech Master
Join Date: Dec 2006
Location: South East Wisconsin
Posts: 1,016
---
I'll be there tomorrow for some Legend Action! Not sure if I'll be racing ( most probably not ) but I'll be there to see who shows up for the first race of the Winter Legends series!
11-11-2007, 06:21 PM
Tech Master
Join Date: Jan 2005
Posts: 1,457
11-11-2007, 06:23 PM
Tech Champion
Join Date: Nov 2002
Location: Chicago, IL
Posts: 7,755
---
Erik and "The Track"

At the old place I thought there was a "community" Max Mod tire truer in the back. I never used it but was wondering if that was still around. If so is there an adapter for it to cut 1/12th wheels?