I designed this the other night.... Its not all to scale but it gives you an Idea what its going to look like..... The jumps may be different when we get to that point.
I would like the crawler course to sit in there like that with some stands. Over look the cargo box, that is probably going to be the drivers stand for the rc track(I just through it there cause I didnt want to delete it after I built it).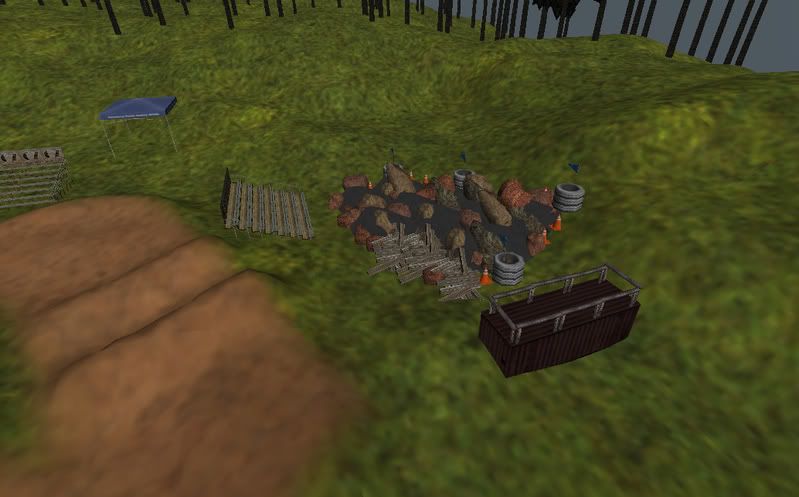 There will be a privacy fence along the side where the crawler course is, and then along the back of the track and then on the other short side The side where the driver stand is will be a normal chain linked fence.
It will be located In Blue Ridge Georgia, Its an Hour north of Atlanta up hwy575.
I will be posting pics as we build it. We are actually clearing the land at the moment, and should start on the track within a week or so. Im looking forward to hosting some nice events. Let me know if you have any ideas and input....
Thanks, Rush