HobbyTown of Abilene Dirt Track
04-27-2015, 07:46 AM
Tech Adept
Join Date: Feb 2013
Location: Abilene, TX
Posts: 104
---
sent you a pm about the track matt
04-27-2015, 03:34 PM
05-06-2015, 07:35 PM
Tech Rookie
Join Date: Mar 2010
Location: Bluff Dale
Posts: 2
---
What is the status of the track?
05-07-2015, 04:27 AM
---
Drivers stand was put in last weekend and a retaining wall was installed this week. I'm not 100% the status of a timing and scoring system for this weekend though
05-12-2015, 04:41 AM
Tech Rookie
Join Date: May 2015
Posts: 2
---
track is up and running now. i usually try and go every evening around 6pm. so far ive noticed alot of 2wd brushless short course trucks that's what I run also. we should all schedule a time to meet up there. yall feel free to text me 325-733-5788
05-12-2015, 01:32 PM
Tech Rookie
Join Date: May 2015
Posts: 2
---
went to the track on my lunch break and its pretty muddy today but its alot of fun, I was just wondering if they were going to try and add a double at the straight way on the right side? so far there is only 1 table top jump
05-12-2015, 11:50 PM
---
There any pictures of the track? Is the store open yet?
05-13-2015, 03:50 PM
06-21-2015, 07:39 PM
Tech Rookie
Join Date: Nov 2011
Location: Abilene, TX
Posts: 3
Saturday turnout?
---
What has the turnout for the track been like on the weekends lately? Cut my hand 2 weeks ago and can't drive right now. It is going be be a LONG 2 months.
09-18-2015, 05:28 AM
Tech Initiate
Join Date: Jun 2010
Location: Dallas, Tx
Posts: 30
---
How has the racing been? Looking to come down this weekend. What tires is everyone using?
11-24-2015, 06:21 PM
---
Haven't posted in a while but I was in Abilene today and stopped by to check it out. It's not as big as the other Hobbytown's I've seen but they seem to have a good inventory and are really nice people to talk to. Chatted for a bit with them and the guy said they have been trying to run organized races once a month ($5 to race and $5 for transponder rental) but anytime the store is open the track is free to use if I understood correctly. He said they removed a good layer of topsoil and put down clay to try and get a good base. With the rain we've had lately it needs a little grooming but looks pretty decent. He said they've mostly had 1/10th scale (SCT and truggy) but they have seen some 1/8th scale as well. I may need to dust off my truck and give it a try one day.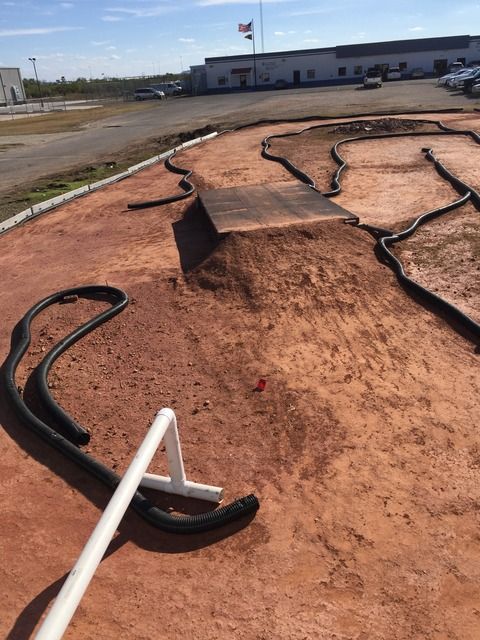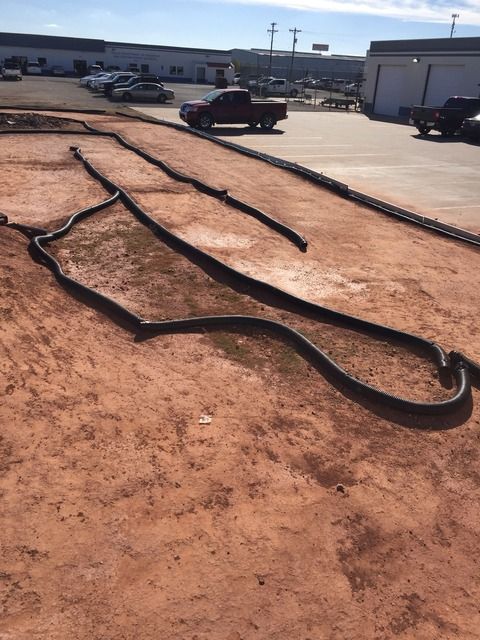 12-10-2015, 07:08 PM
Tech Apprentice
Join Date: Mar 2012
Posts: 51
---
Is this still open? Thanks
12-10-2015, 07:58 PM
02-04-2016, 08:29 PM
Tech Apprentice
Join Date: Jan 2014
Posts: 51
---
Where are the jumps?
02-17-2016, 07:23 PM
Tech Apprentice
Join Date: Dec 2010
Posts: 67
---
It sounds like Hobbytown will have their first race on March 5. I plan on being there with a 2wd buggy, and my nephew will most likely (95% sure) be there with a 2wd buggy. Just in case anyone else would be interested in bringing out their 2wd buggy too