Tennessee / Kentucky List of Tracks
08-29-2014, 06:03 PM
Tech Addict
Join Date: Mar 2008
Location: Nortonville Ky
Posts: 503
---
Greenville Raceway now has a hobby shop on site and you can practice at any time. Races are always on Saturdays but times often vary so I cant give a definite time.
08-30-2014, 05:31 AM
Tech Elite
11-02-2014, 08:34 AM
Tech Elite
---
updated pictures of RBS RC Track in Clarksville, TN & Chickasaw Trace RC Park in Columbia, TN

Chickasaw now has a Facebook page
11-02-2014, 08:36 AM
Tech Elite
---
http://www.rctech.net/forum/tennesse...ood-drive.html
Originally Posted by
RBS RC Track
Hey Racers. It's that time of the year, we are hosting our second annual benefit race for
Toys for Tots
,
Manna Café Ministries
, and
Loaves & Fishes
. These are great organizations that provide food and toys to our community. Bring your trucks, friends, and laughs for a good time and tight lines at RBS RC Track.
www.rbsrctrack.com/benefit-races.html
November 22, 2014. Doors Open at 7am & Racing Starts at 10am
Sign Up On
www.rcsignup.com
(Direct Link...
http://events.rcsignup.com/events/di...nt.cfm?ID=4000
)
Pricing
$30 First Class, $20 Second Class, $10 Each Additional Class
Receive ½ Off Each Entry For Each New Unwrapped Toy
or
$1 Off For Every Two Cans (Up ½ Off Entry Fee Per Class)
CLASSES
Trophies To Top Three In Each Class
1/10 2WD Buggy Stock Spec (17.5T)
1/10 2WD Buggy Mod
1/10 4WD Buggy Mod
2WD SCT Stock Spec (17.5T)
2WD SCT Sportsman
2WD SCT Mod
4WD SCT Mod
Raffle Tickets
Only $1 Each
7 Tickets For $5
15 Tickets For $10
TQ's Will Receive One Free Ticket
Our Last Event Raised
$600 In Cash Donations
80 New Toys For Toys For Tots
900 Pounds Of Food For Local Food Banks
We Had Nearly 100 Entries. We Are Looking Forward To Breaking That Record This Year. Come Be A Part Of Our Toy & Food Drive To Support Our Community.
11-08-2014, 06:33 PM
Tech Regular
Join Date: Nov 2008
Posts: 457
---
Does anyone here know of Hometown Hobby R/C Raceway? I can't get their website to work?
11-08-2014, 06:35 PM
Tech Elite
11-08-2014, 06:35 PM
Tech Fanatic
Join Date: Aug 2012
Location: KY
Posts: 821
12-22-2014, 09:27 AM
Tech Initiate
Join Date: Nov 2014
Location: Charleston, S.C.
Posts: 23
---
Anyone know if Madisonville Hobby is still open. Website is gone.
12-22-2014, 10:40 AM
Tech Elite
12-22-2014, 11:22 AM
Tech Initiate
Join Date: Nov 2014
Location: Charleston, S.C.
Posts: 23
---
Have a sister in law there. We go to visit sometimes and just recently got into RC cars so was looking for a place to run out for a few hours to during a visit. Very strange as their Facebook history indicated they moved out one location and into an old Family Dollar store this summer and now they seem to be gone.
02-01-2015, 09:09 PM
Tech Regular
Join Date: Dec 2012
Location: Wis
Posts: 256
---
I'm in search of a place to race at ! Looking for something around Cincinnati . I'll be in town in September . I race 17.5 buggy . Thanks for your help
02-16-2015, 12:38 PM
Tech Elite
Just Added Extreme Hobbies In Spring Hill, TN
---
Extreme R/C Raceway - 125 Stephen P Yokich Parkway, Spring Hill, TN 37174 (Olympus Gym)
Type of track: Carpet Off Road, Indoor, Electric Only, Track Size 94x50, Mylaps RC4 Timing System
Classes:
2wd buggy, 4wd buggy, 2wd short course, 4wd short course, Vintage class, Box stock slash class, Kids class (run what you brung), Ladies class
Pricing:
$20 First entry, $10 second entry, $5 Novice and ladies class
Hours:
Racing on Sundays (Every Other Sunday Starting 2/22/15). Track opens at 11am. Practice/sign-ups from 11am to 12:30. Drivers meeting at 12:30 and final track prep. Racing starts at 1pm
No Hobby Shop On Site. Full Service Hobby Shop is one mile away. Extreme Hobby Shop - 5311 Main St. Spring Hill TN 931-451-5500
Bathrooms on site, heat/air, bleachers, plenty of pit space, please bring a chair, table, electrical cord/power strip.
Water/Gatorade available on site, No traction compound allowed. Vehicles must be clean and not have any loose dirt in them. We would like to keep the carpet as clean as possible.
6 min qualifiers for all classes except kids (4mins), A mains are 10mins, B mains and lower mains 6mins, Box stock slash and vintage 6mins, Kids class 4mins
All classes run on 2s lipo hardcase packs/6 cell Nimh batteriesBusiness Website
RcTech Thread -
http://www.rctech.net/forum/tennesse...g-hill-tn.html
http://www.extremehobbyshop.com/
http://www.facebook.com/pages/Extrem...89652107746445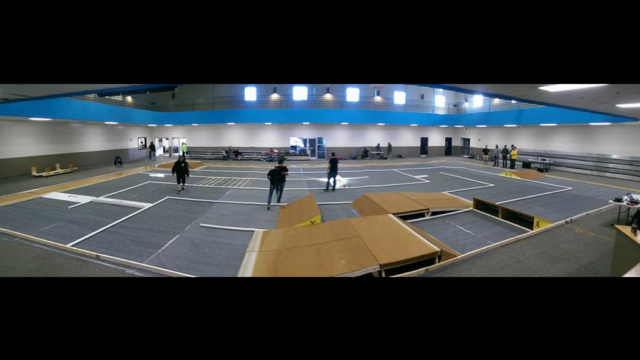 02-17-2015, 07:28 PM
Tech Adept
Join Date: Jan 2011
Location: Hermitage Tn
Posts: 181
---
Schedule update for Extreme R/C Raceway

Feb 22nd
March 8th and 22nd
April 5th and 19th
May 3rd, 17th, and 31st
June 14th, and 28th
July 12th and 26th
August 9th and 23rd
September 6th, and 20th
October 4th and 18th
November 1st, 15th, and 29th
December 13th and 29th

We may have a few extra races between these dates. We will keep the dates updated as much as possible.
02-17-2015, 07:50 PM
Tech Elite
---
That's awesome. It's great to see more tracks in the area.

Do you guys plan to run other configurations? I know a carpet track in Oregon that runs over, onroad, and offroad all on the same track...they just move pipe and jumps on/off as needed.
02-17-2015, 08:20 PM
Tech Elite
---
...
---
Last edited by tksnobords; 01-14-2016 at

08:09 AM

.