Now available! R1wurks ultralight Cvd shaft & axles.
This ultralight drivetrain was designed around the stock "blinky class". Considering the limits around the motor & speed control, R1wurks r&d Drivers have been testing various drivetrain prototypes. The results of our test revealed phenomenal gains both in acceleration & braking using our Ultralight line of CVD shaft & axles. This setup showed a noticeable advantage pretty much all over the track.
Data logs: Our datalog test showed that we are reaching peak motor rpm 3/10ths of a second sooner than our stock setup from a throttle lift to a full throttle. Amazing! This happens at every turn on the track.
THE FINE PRINT: R1WURKS Ultalight CVD axles are the lightest but not the strongest axles out there. They will bend or get damaged on a hard impact.If you tend to crash a lot, we do not recommend this axles. We will have steel lightened axles available soon.
for inquiries please email us at
[email protected]
our products are also available at Speedtechrc.com
Product page:
http://www.speedtechrc.com/store/ebp...?catmainid=689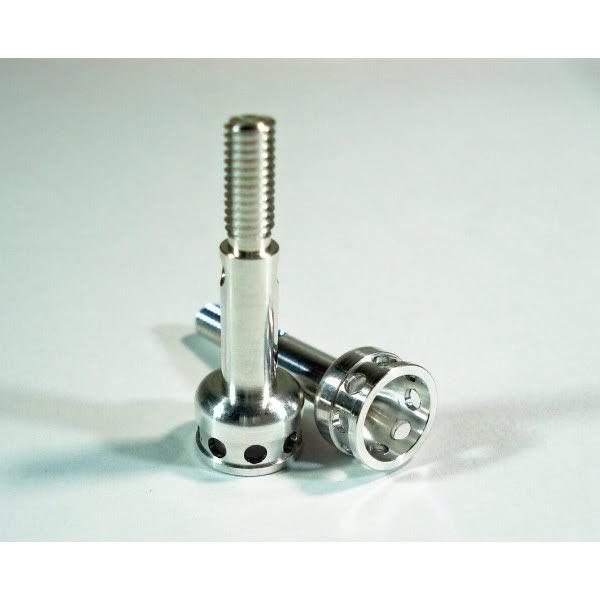 Stock 417 axles & shaft weight comparison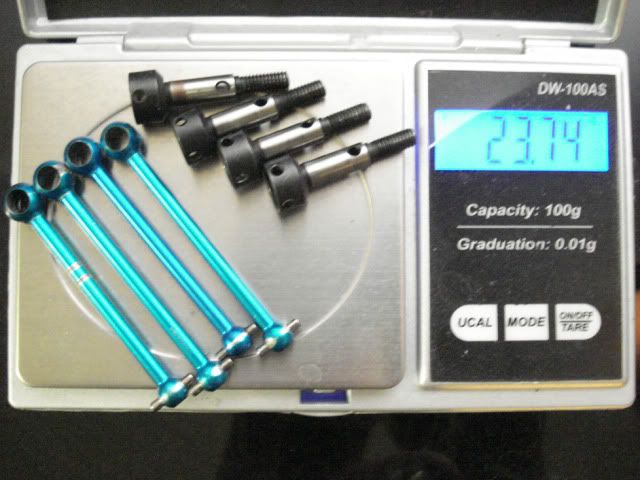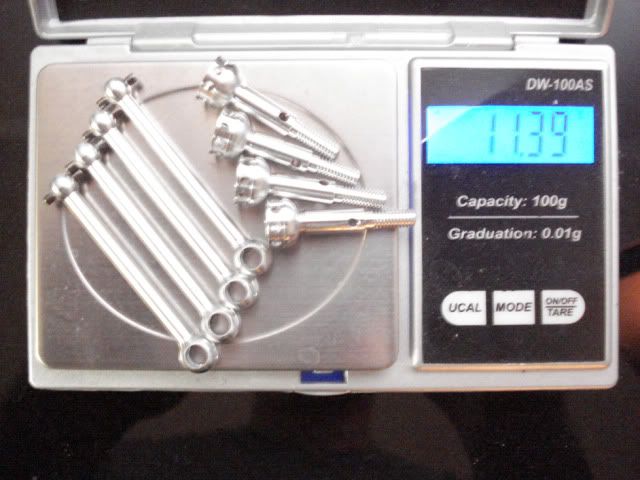 Stock T3 axels & shaft weight comparison