Team Kwik
08-19-2008, 01:30 PM
Tech Elite
Join Date: May 2006
Location: maryland
Posts: 3,972
---
NICK YGM
08-27-2008, 10:14 AM
Tech Fanatic
Join Date: Sep 2005
Location: MA.
Posts: 959
kwik '08 web site
---
hey all: It says the new team kwik site will return summer '08 if that's the case not a lot of time left then lol. Thanks and good luck at the '08 iic race
09-01-2008, 12:04 AM
Company Representative
Join Date: Mar 2006
Posts: 518
---
Hey B-Man,
We have been scrambling to get things set up for production on the new products and we are getting close without a doubt. I just might have to revise our site to say Fall of 2008 though =)
This week will be mainly consumed by our move to a larger facility which was somewhat unplanned but will really help us expand this season.
Nick
09-01-2008, 01:03 PM
Tech Fanatic
Join Date: Sep 2005
Location: MA.
Posts: 959
---
hey there: Thanks for the info and good luck with all the changes going on at team kwik rc.
10-13-2008, 01:53 PM
Tech Adept
Join Date: May 2008
Posts: 110
---
Are you guys almost up and running again?
01-04-2009, 04:45 PM
Tech Addict
Join Date: Jul 2008
Posts: 634
---
anyone have any packs for sale?
12-03-2010, 09:58 AM
Tech Addict
Join Date: Feb 2006
Posts: 734
---
12-25-2010, 07:40 AM
---
Any day now
12-27-2010, 08:57 AM
---
Ok to excited to hold back any more. Our site should be back up with in the next day ,and yes there is things going on
Nick will chime in soon with some more details. Motors will be shipping today if anyone is interested please feel free to PM me until site goes up. We have handful of very strong motors and some 1 cell rotors for upgrades.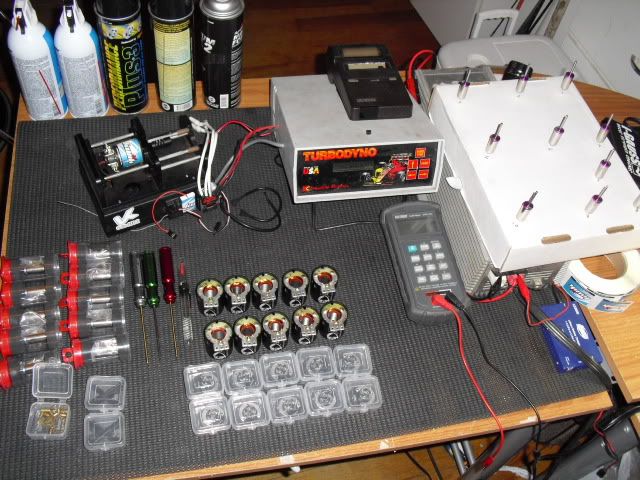 12-27-2010, 05:00 PM
---
12-29-2010, 01:05 PM
---
3 left out of our first batch get them while you can
12-30-2010, 10:33 AM
Company Representative
Join Date: Mar 2006
Posts: 518
---
Hi Guys,
Well, I couldn't be happier to be back at it in the RC world. Kenny has done a great job getting things together for us here and we are really looking forward to being back in full swing.
The new site is online at
http://www.teamkwik.com
and already taking orders. Over the next few weeks things should be really shaping up there as we get in some more products and have some time to add more content.
If anyone has any questions at all please feel free to contact me directly via e-mail (
[email protected]
) or leave Kenny a PM as I am sure he will be happy to help as well.
It's good to be back!
Nick
01-04-2011, 11:37 AM
---
1 cell rotors instock and going fast come prepolished and graded
10-08-2011, 01:17 PM
Tech Adept
Join Date: May 2007
Posts: 116
---
have you guys shut up shop as site is down??
Currently Active Users Viewing This Thread: 1
(0 members and 1 guests)
Posting Rules
You may not post new threads
You may not post replies
You may not post attachments
You may not edit your posts
---
HTML code is Off
---