Sweep Carpet Challenge 2012 report
08-24-2012, 04:52 AM
Shop Owner
Join Date: May 2004
Location: Hong Kong
Posts: 3,060
Sweep Carpet Challenge 2012 report
---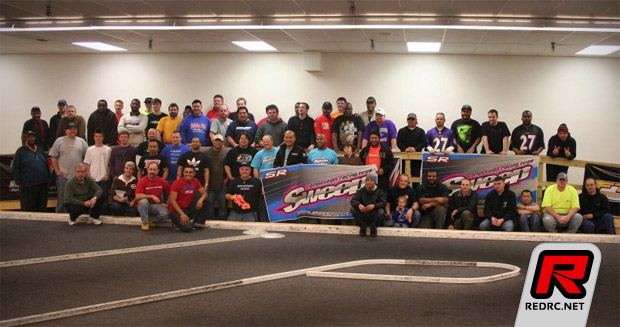 Sweep Carpet Challenge 2012 report
The 1st annual Sweep Carpet Challenge at MRH Raceway of Baltimore Maryland pulled over 100 entries from all over the Northeast, people came from Virginia to New Hampshire to attend. Yeah Racing is pleased to be present in this huge RC event. Greeted with one of the most well kept and cleanest tracks/hobby stores around.
The followings are Sweep Carpet Challenge 2012 Event Highlights:
The event unofficially kicked off Friday with all day practice from 10am to 10pm. Locals and long distance travelers alike came to get oriented with the tight racing line meanwhile begin building grip on the track. Saturday marked the official start to the event weekend, racers started showing up at 7:30 am to get acclimated and set up pits. Sweep came with their heavy hitters Mike Haynes and Diatta Collymore. The classes started filling up quick with 32 cars in stock touring, and 30 stock 12th scale vehicles, along with many entries in the ever-growing formula one class and Sweep tire mini classes. Races started promptly at 12:30pm and finishing all three rounds of 18 heats before 11:00pm, leaving just enough time for everyone to go visit the local tavern and acquire a "fourthmeal".
Sunday marked the final day of the event, beginning with free breakfast provided by Sweeps own John Lee. A final round of qualifying began at 11:00am ending the tense series of heats where everyone tried to battle their way into the a-main, which required near perfect runs as the top 8 cars were all within a few seconds, and many of these drivers held multiple national championships. After qualifying, lunch was graciously provided for free by the local Long Beach Tavern. Making it an even better race weekend. This marked the start to the mains, where many great battles went down with amazingly clean driving that is rarely seen at larger events.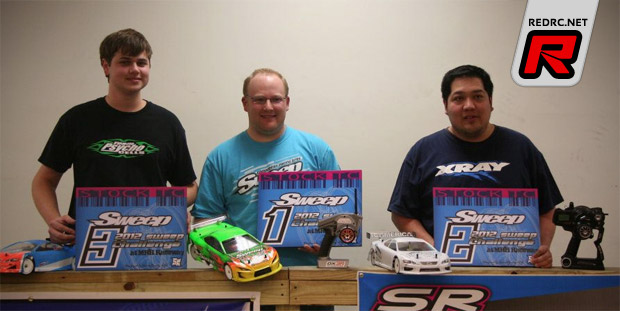 10th scale TC (TQ: Sam Isaacs)
1. Mike Haynes
2. Craig Xavier
3. Karl Hoffmeister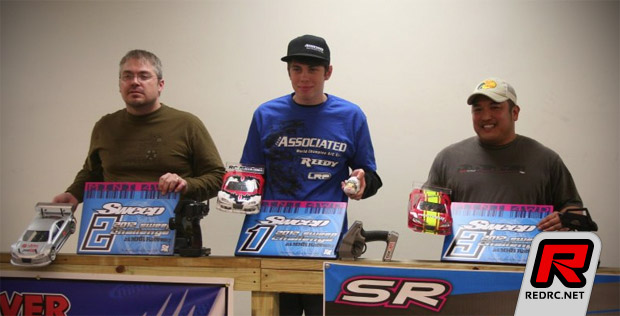 4WD Mini Sedan (TQ: Mike Gee)
1. Mike Gee
2. Casey Young
3. Mark Tiamson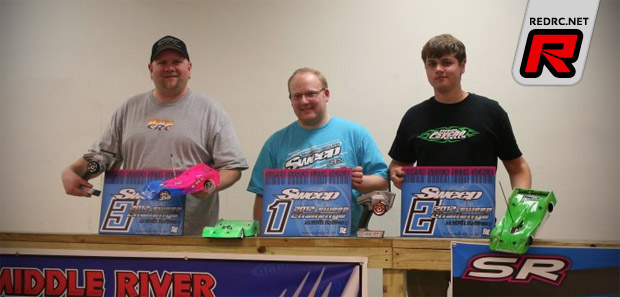 12th scale Super Stock (TQ: Mike Haynes)
1. Mike Haynes
2. Karl Hoffmeister
3. Brian Wynn
World GT (TQ: Brian Wynn)
1. Brian Wynn
2. Perry Caswell
3. Randy Banks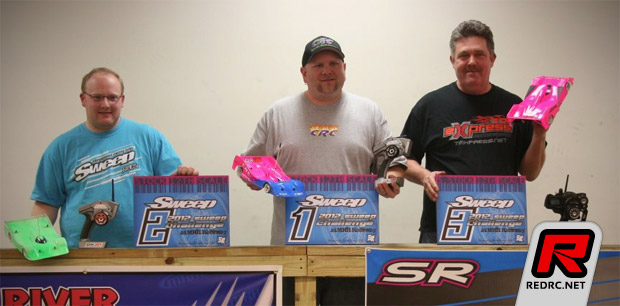 12th scale Stock (TQ: Mike Haynes)
1. Brian Wynn
2. Mike Haynes
3. Mike Herald Sr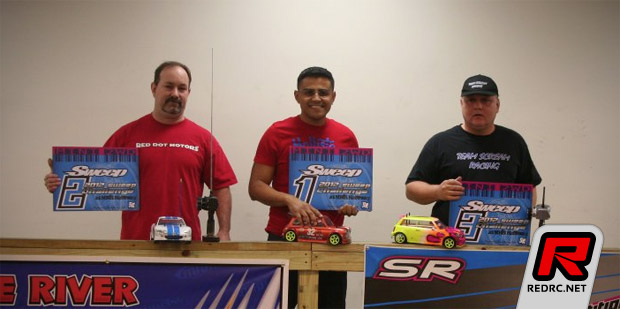 2WD Mini Sedan (TQ: Manny Flores)
1. Manny Flores
2. Matt Jarrett
3. Tom Brown
Source:
Sweep Racing USA
[sweepracingusa.com]

Sweep Challenge 2012 in Korea (Race Report)
Currently Active Users Viewing This Thread: 1
(0 members and 1 guests)
Posting Rules
You may not post new threads
You may not post replies
You may not post attachments
You may not edit your posts
---
HTML code is Off
---