Tell me about my boat
10-06-2010, 09:12 AM
Tech Addict
Join Date: Sep 2010
Location: Kent, WA
Posts: 646
Tell me about my boat
---
I honestly know nothing about this boat besides is a
Miss Elam Plus Pro boat
I am selling it and wanted to know more about it to sell the boat properly
Please any info would be appreciated
here is the for sale ad:
http://www.rctech.net/forum/r-c-item...ml#post8034192
And some pictures below: Thank you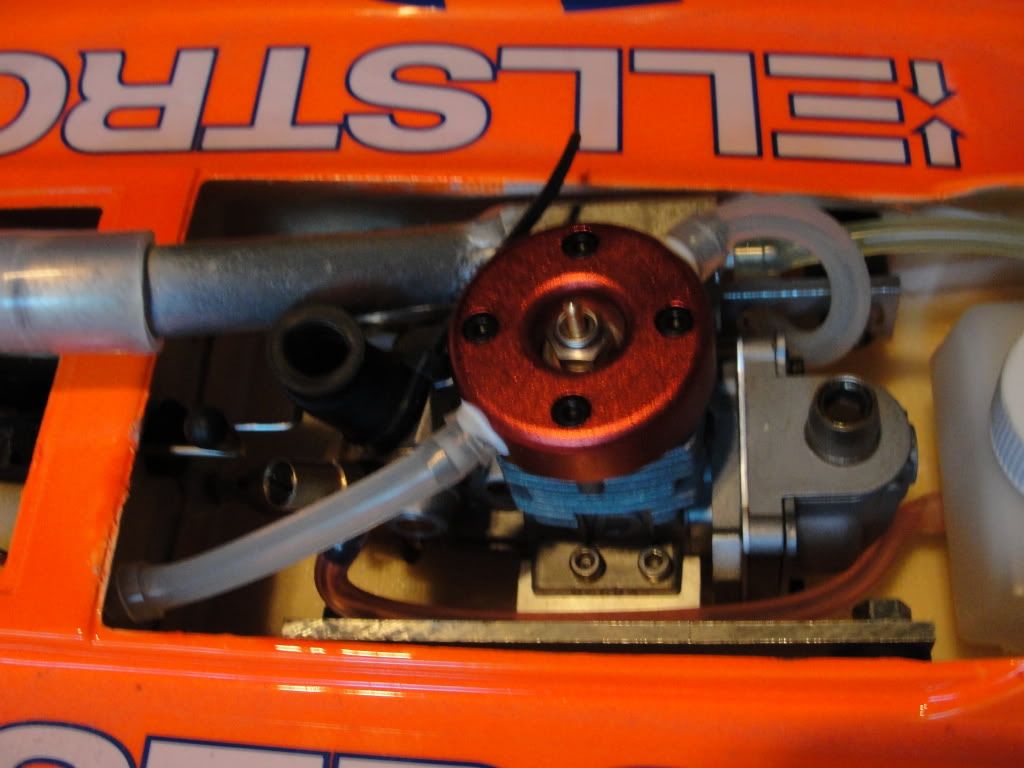 10-06-2010, 05:57 PM
Tech Master
Join Date: Feb 2007
Posts: 1,168
---
How did you get this boat? I think nitro version is discontinued. Pro-boat offers a brushless version now.

I think if you call horizon hobby and they will glad to send you a copy of instruction manual. It would be much easier to sell when you have an user manual and box preferred.
04-26-2013, 06:24 AM
Suspended
Join Date: Apr 2013
Location: SouthEast Mi.
Posts: 110
---
04-27-2013, 11:26 AM
Tech Addict
Join Date: Oct 2011
Location: Kalamazoo, MI
Posts: 522
---
It looks like you sold it. Somebody got a deal as you could have held out for a little more.
It wasn't run but some work had been done on it and it has some gel-coat damage.
Pro Boat sold a lot of its sister boat, the Miss Bud. Most sales of those were because of what it represented, a name and a boat that pretty much everyone knows. Unfortunately many of the people who bought them had no idea of what to do with it once they got one. Shortly afterwards eBay was loaded with them.
05-05-2013, 11:05 PM
Tech Initiate
Join Date: May 2013
Posts: 22
---
Miss Elam Plus Pro is a flawless boat, Equipped with a Leopard 3674/2200 With Lg. The Installed radio is a Tatic 2.4 spectrum.
05-20-2013, 01:40 AM
Suspended
Join Date: Mar 2013
Posts: 84
---
Wow great model, its a nitro boat.Very nice collection of pics posted here.

Regards.
Andy.
05-21-2013, 06:26 AM
Tech Addict
Join Date: Oct 2011
Location: Kalamazoo, MI
Posts: 522
---
Yeah, those boats don't take a hit well!
I went to run my boats with some friends in Ohio and took a blow-molded kayak out to retrieve some dead ones. One person who thought that he was special was running while I was out picking up the dead wood hit the kayak right behind where I was sitting. The thing opened up like a clam! I think that he learned his lesson that day to not run while someone is on the water in a bigger boat. He got the speech from me about safe RC boating that day as calmly as I could muster up. Things could have been much worse for me.
Currently Active Users Viewing This Thread: 1
(0 members and 1 guests)
Posting Rules
You may not post new threads
You may not post replies
You may not post attachments
You may not edit your posts
---
HTML code is Off
---