zippkits.com .12 outrigger build thread
03-04-2010, 11:42 PM
Tech Master
zippkits.com .12 outrigger build thread
---
hello

i m going to start a zippkits.com .12 out rigger build thread

i have received my kit yesterday and i m going to start building it this saturday . i will up load pics as i progress . this seems to be a very nice kit .

thanks
03-05-2010, 06:25 PM
Tech Initiate
Join Date: Dec 2009
Posts: 27
---
post your build thread here also
http://forums.offshoreelectrics.com/...splay.php?f=11
03-05-2010, 09:56 PM
Tech Master
i sure will
---
thanks for the heads up on what seems to be a cool website

again thanks
03-05-2010, 10:01 PM
Tech Master
here is what you get
---
which is a nice neat little package for the price
the pic shows the angle iron for the jig which isnt included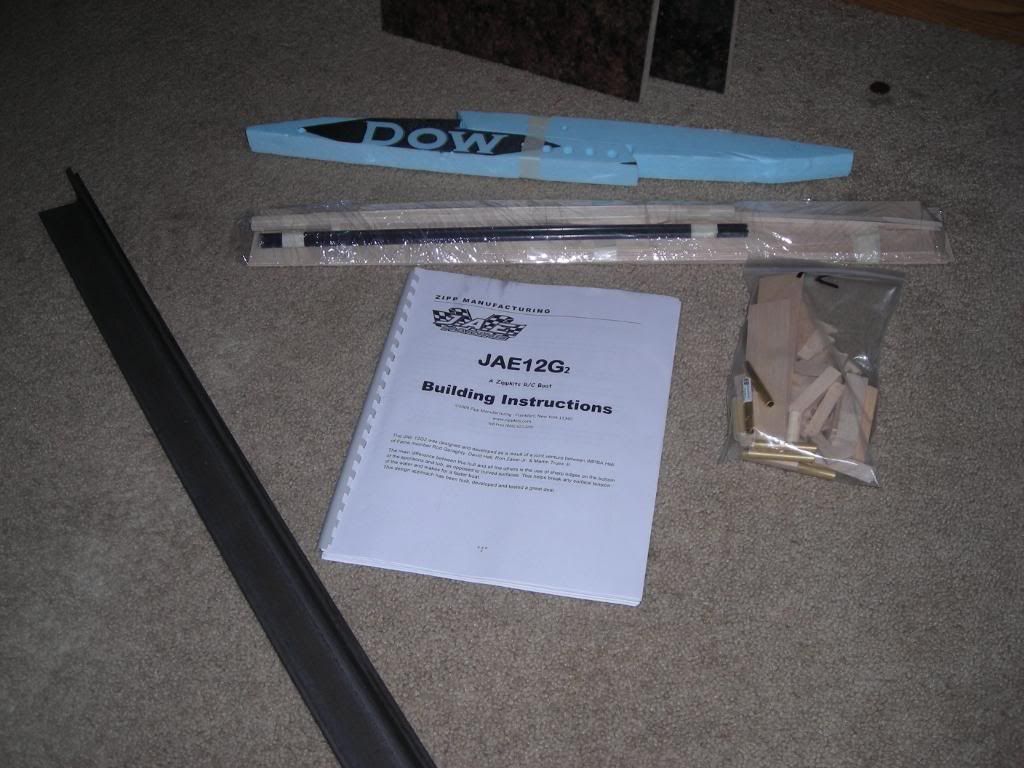 03-05-2010, 11:35 PM
Tech Master
progress
---
here is a pic of the tub sides glued to the bulkheads
and here is a pic of the tub jig completed with the tub inside of it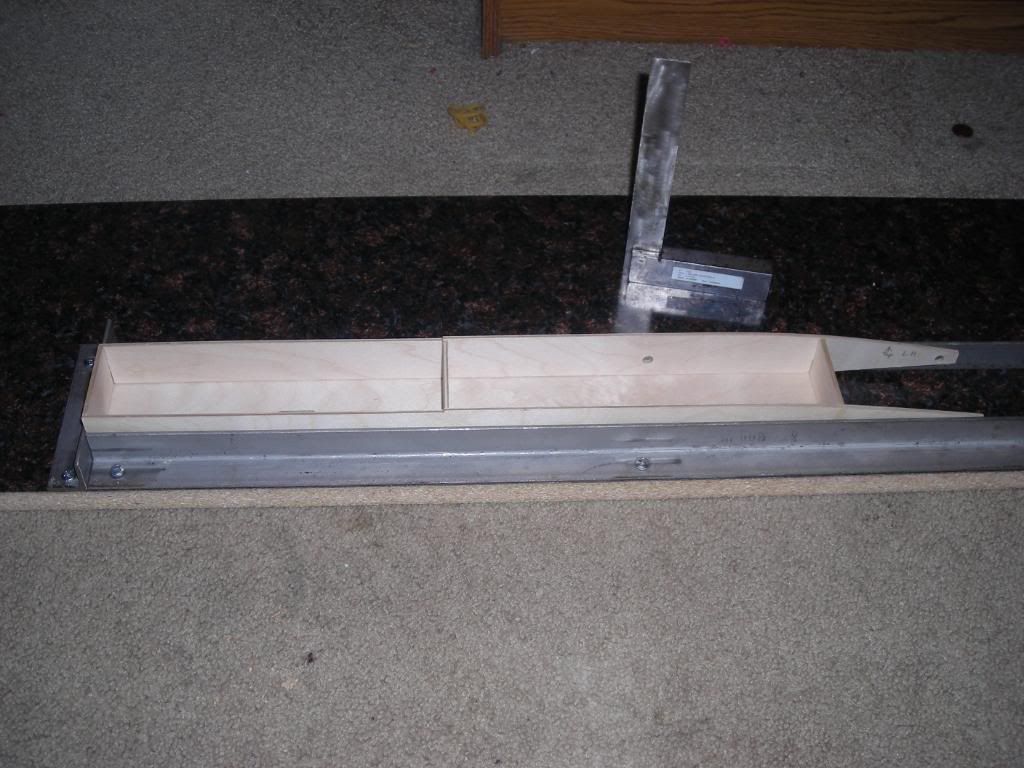 and here is a pic of the tub with the sub nose mounted and the tub aft bottom curing with 30 minute epoxy and i also went ahead and cured the transom doubler as instructed .
03-06-2010, 11:23 AM
Tech Initiate
Join Date: Dec 2009
Posts: 27
---
Great lookin start! Yes that is a great website with many builds
try also
http://www.rumrunnerracing.com/feforums/
03-07-2010, 10:03 AM
Tech Master
almost done with the tub
---
here is a couple of pics with the foam inserted in the nose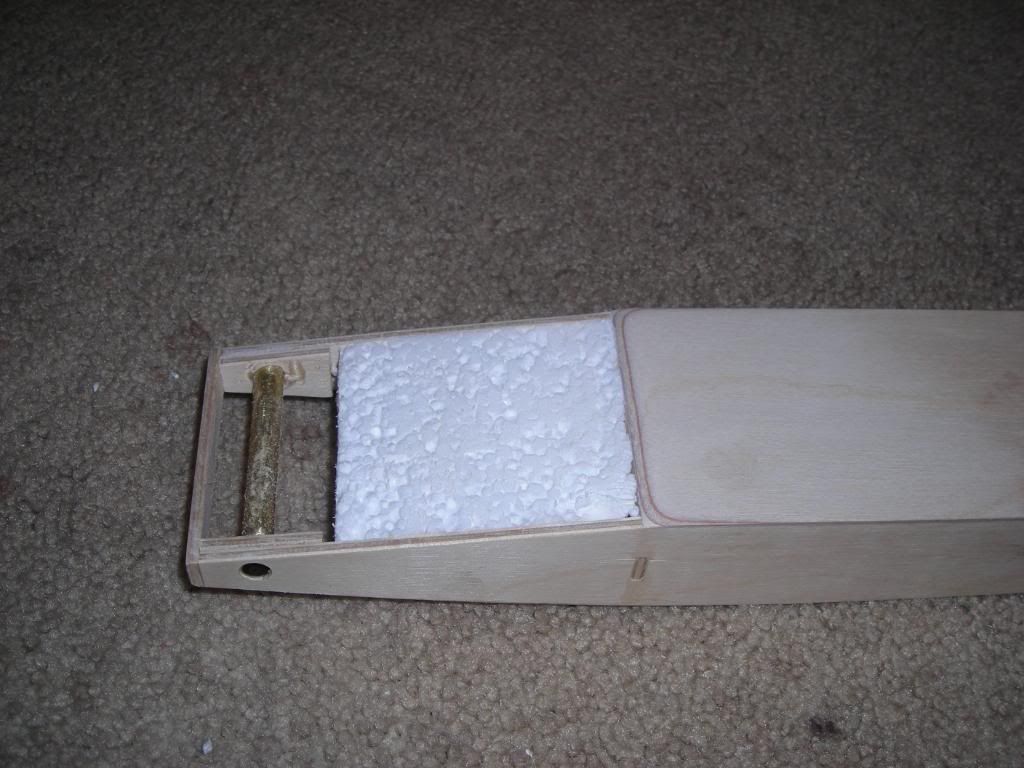 and here is a pic with the tub with some wood filler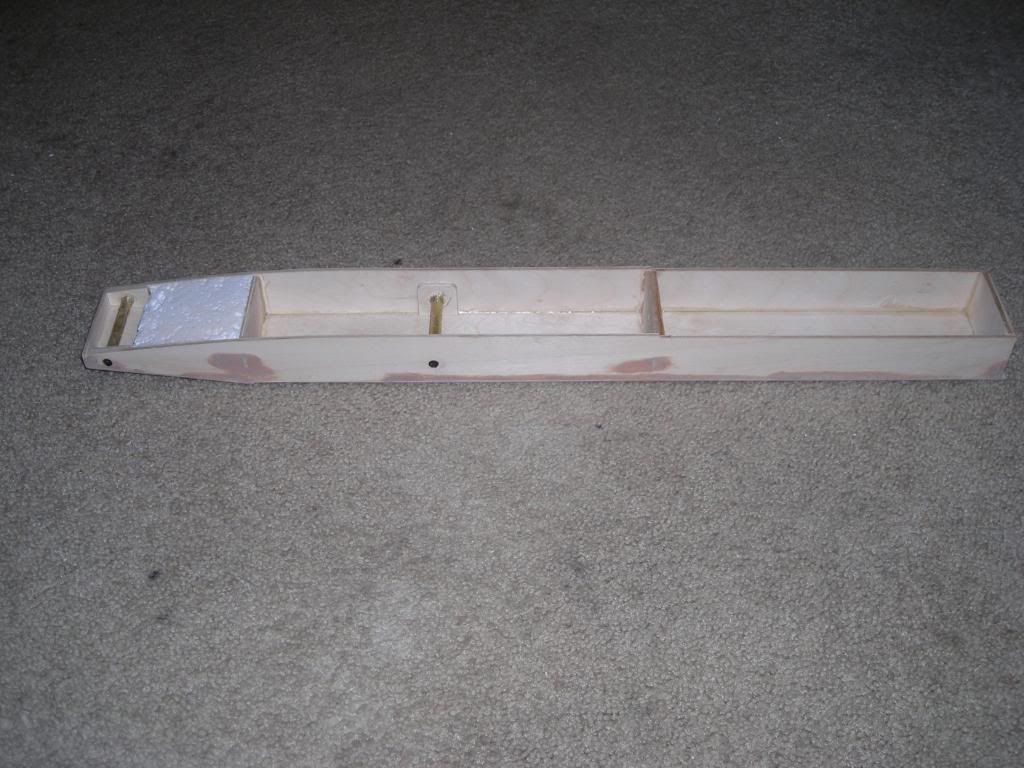 still a long way to go ..
03-07-2010, 10:30 AM
Tech Fanatic
Join Date: Dec 2008
Location: Oklahoma City
Posts: 800
---
Nice progress. Was the jig your idea or in the instructions?
03-07-2010, 11:46 AM
Tech Master
thanks captcrunch
---
it was recommened per the instructions .

overall the kit is pretty cut and dry and everything is going really well

thanks
03-09-2010, 04:52 PM
Tech Initiate
Join Date: Nov 2008
Posts: 26
.12 hydro
---
Here's a few pics of mine I put together last fall, sadly not in time to get it in the water. Very soon though!! I still have to buy the motor for it, I think I'm gonna go with the Novarossi. My buddy has one too and he was thinking of going brushless but not enough room in the hull for batteries.
03-10-2010, 10:35 PM
Tech Master
joed.
---
that thing looks awesome .

i wish mine was there but i m getting close

thanks for posting the pics
03-13-2010, 07:19 PM
Tech Master
found some time
---
and did some work on the outrigger
here is a pic of the progress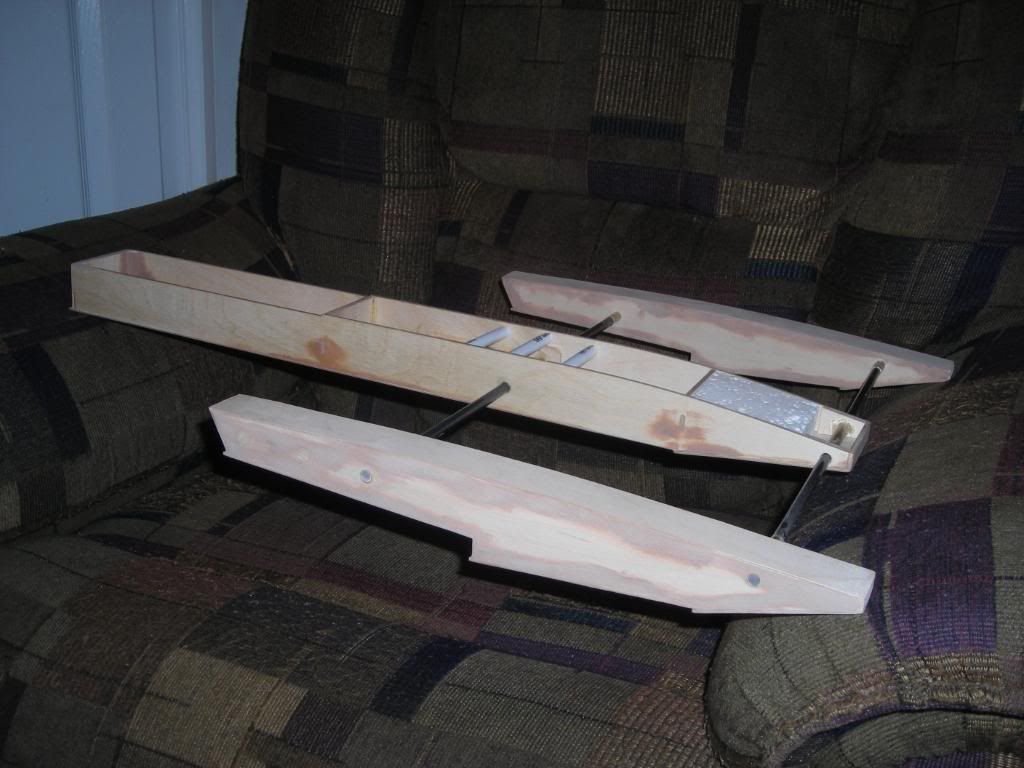 mainly waiting on some servos to show up in the mail box
thanks
03-21-2010, 08:28 PM
Tech Master
picture of
---
some of the hardware fitted
thanks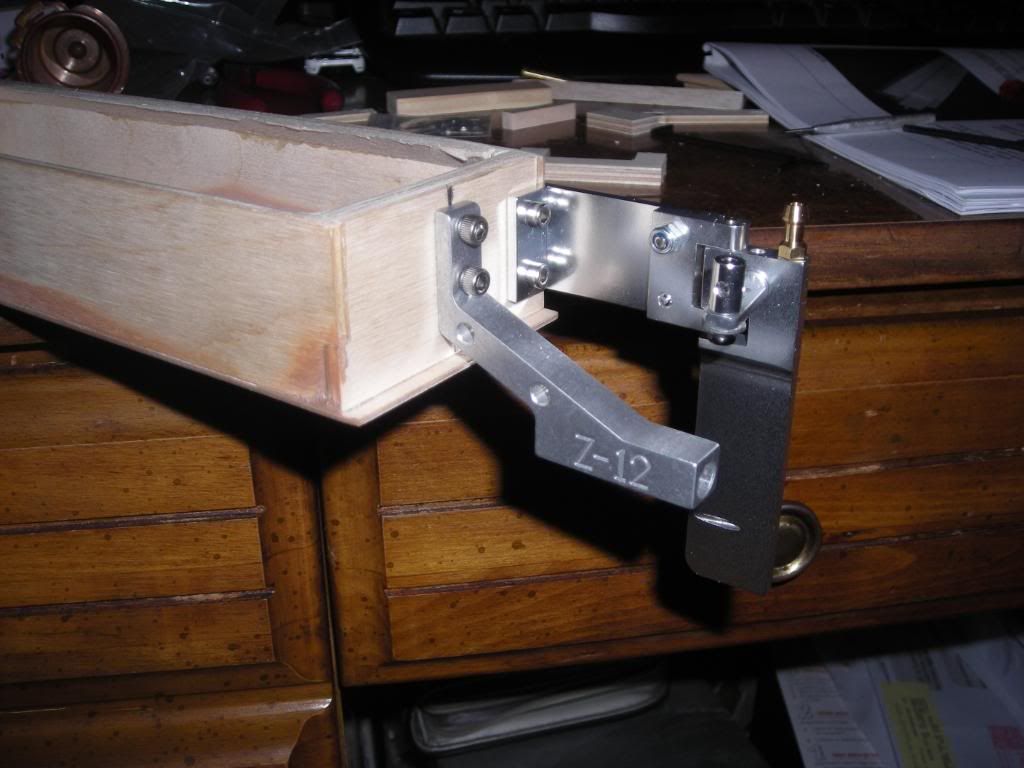 03-21-2010, 08:36 PM
Tech Master
servos installed
---
pic of them
thanks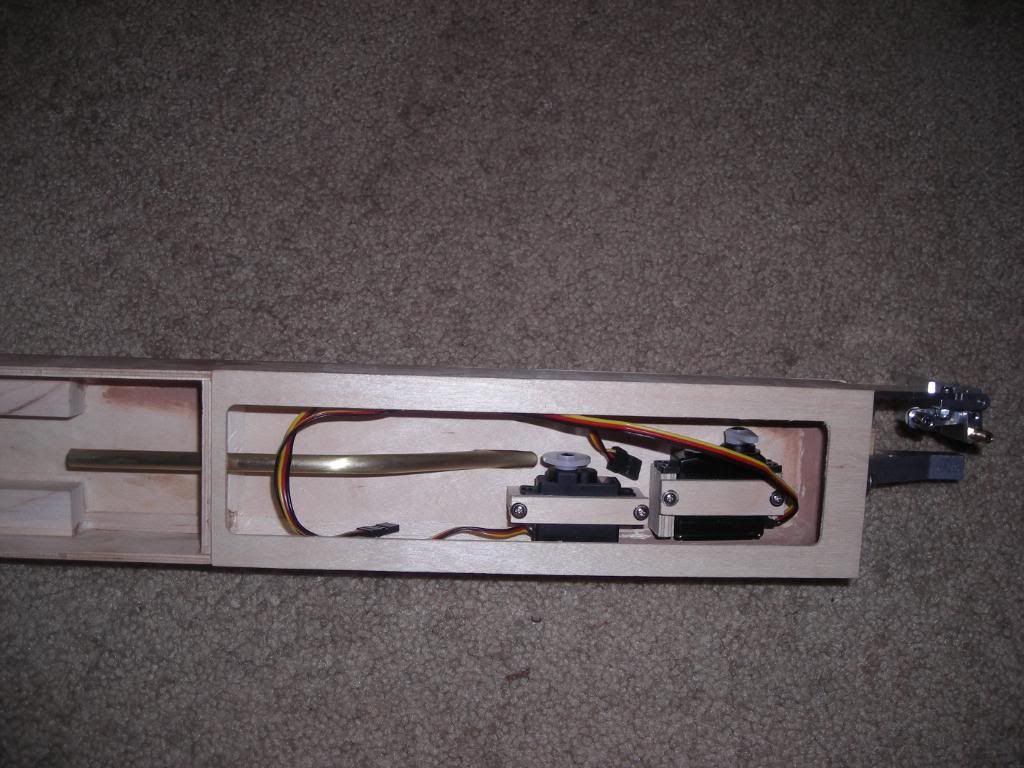 03-21-2010, 08:42 PM
Tech Master
pic of ski installed
---
here you go
thanks