Post pics of ur boats
07-31-2017, 05:52 PM
Tech Initiate
Join Date: Jul 2010
Posts: 41
---
My next project
09-01-2017, 12:05 PM
Tech Rookie
Join Date: Aug 2017
Posts: 3
---
some very nice boats on here!
02-27-2018, 05:13 PM
Tech Master
Join Date: Nov 2015
Location: WA
Posts: 1,285
My NITRO and FE boats
---
One of the boats is a RC Boat company hull, 2 of the boats are Valasco and the the other is a SURT hand made carbon fiber epoxy glass boat.
06-03-2018, 12:13 PM
---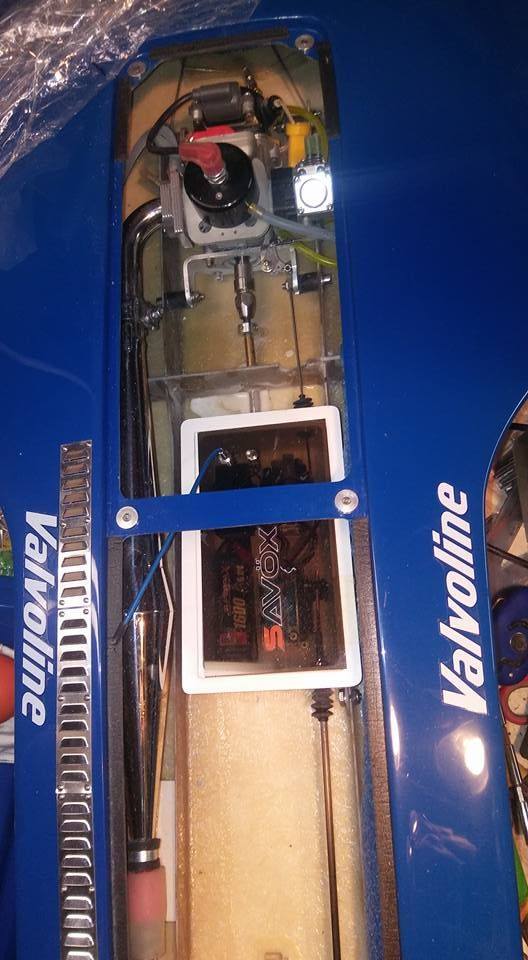 Interior shot.
Venom CC Racing Thunderboat. IMPBA-legal stock 26cc Zenoah with Speedmaster and Zippkits hardware. Futaba radio wit h Savox and Hi-tec servos.
01-31-2019, 04:31 PM
Tech Apprentice
Join Date: Nov 2011
Posts: 75
---
Nice, Ron! Binford! Isn't that Tim the toolmans brand?
02-01-2019, 07:27 AM
---
Yes, it is. Tim's kind of known in my city.
02-02-2019, 11:53 AM
Tech Elite
Join Date: Aug 2016
Location: Detroit
Posts: 3,313
---
wish it was summer Id get my gopro up with remote.
04-24-2021, 12:24 PM
---
Two more boats done in the past month, a newly released Phil Thomas Gas Sport Hydro and a Herzog Hurricane that I won the hull in a raffle that's going to be my grandsons boat.
The PT boat has a modified Zenoah 30.5 cc with upgrades from Gizmo Motors, Futaba radio and Speedmaster hardware.
The Hurricane has a stock 26 cc Zenoah, Hi-Tec radio and an assortment of hardware goodies, some stolen from other boats I had laying around.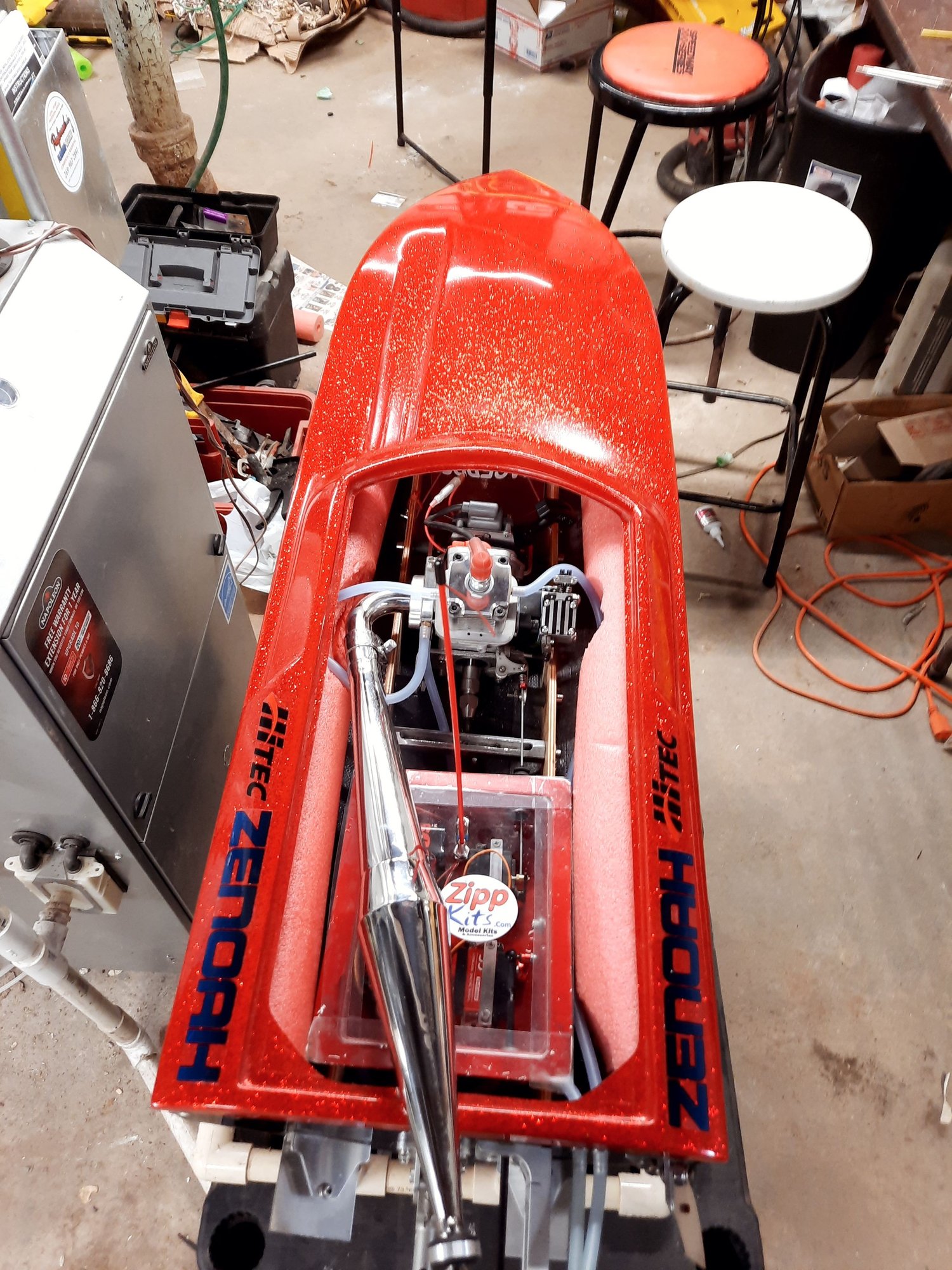 04-24-2021, 05:39 PM
Super Moderator
Join Date: Nov 2005
Posts: 67,112
---
Nice looking hydro!
04-24-2021, 08:23 PM
04-25-2021, 09:23 AM
Super Moderator
Join Date: Nov 2005
Posts: 67,112
---
My boat is still sitting on the shelf form last year, needs a stuffing tube that its, just to do it.
01-02-2022, 11:01 AM
Tech Rookie
Join Date: Jan 2022
Posts: 5
Hoping to restore dads boat
---
Hopefully restore dads boat
06-06-2022, 06:48 PM
Tech Adept
Join Date: Jan 2015
Location: Elmvale Ontario
Posts: 187
---
Just picked this bad boy up yesterday
07-08-2022, 06:11 PM
Tech Addict
Join Date: Jul 2012
Location: Evansville, IN
Posts: 603
---
My dad let me take one of his boats he had recently acquired from a good friend of his that passed away. This boat was Bob Finnís, Iím putting Fantom servos in it, and a Fantom LiFe receiver pack on the way! Haul is a F41 gas cat with a G300PUM engine, Iím currently cleaning the boat up a little bit and preparing it to race here shortly! Iím located out of the Evansville, IN area where the club River City Racing is. The plan is to get some decals on it in the next week or so.
Currently Active Users Viewing This Thread: 1
(0 members and 1 guests)
Posting Rules
You may not post new threads
You may not post replies
You may not post attachments
You may not edit your posts
---
HTML code is Off
---