Post pics of ur boats
07-31-2017, 04:52 PM
Tech Initiate
Join Date: Jul 2010
Posts: 41
---
My next project
09-01-2017, 11:05 AM
Tech Rookie
Join Date: Aug 2017
Posts: 3
---
some very nice boats on here!
02-27-2018, 04:13 PM
Tech Master
Join Date: Nov 2015
Location: WA
Posts: 1,215
My NITRO and FE boats
---
One of the boats is a RC Boat company hull, 2 of the boats are Valasco and the the other is a SURT hand made carbon fiber epoxy glass boat.
06-03-2018, 11:13 AM
---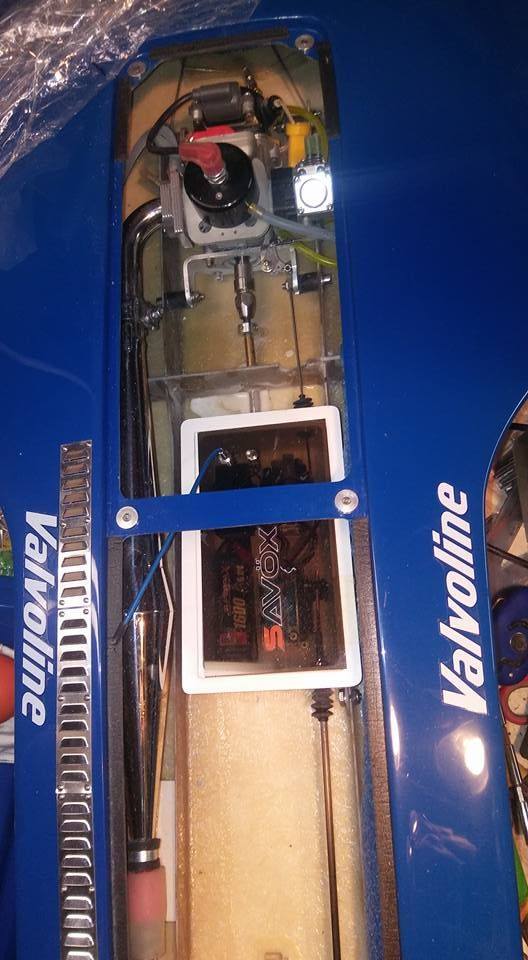 Interior shot.
Venom CC Racing Thunderboat. IMPBA-legal stock 26cc Zenoah with Speedmaster and Zippkits hardware. Futaba radio wit h Savox and Hi-tec servos.
01-31-2019, 03:31 PM
Tech Apprentice
Join Date: Nov 2011
Posts: 75
---
Nice, Ron! Binford! Isn't that Tim the toolmans brand?
02-01-2019, 06:27 AM
---
Yes, it is. Tim's kind of known in my city.
02-02-2019, 10:53 AM
Tech Elite
Join Date: Aug 2016
Location: Detroit
Posts: 2,662
---
wish it was summer Id get my gopro up with remote.
04-24-2021, 11:24 AM
---
Two more boats done in the past month, a newly released Phil Thomas Gas Sport Hydro and a Herzog Hurricane that I won the hull in a raffle that's going to be my grandsons boat.
The PT boat has a modified Zenoah 30.5 cc with upgrades from Gizmo Motors, Futaba radio and Speedmaster hardware.
The Hurricane has a stock 26 cc Zenoah, Hi-Tec radio and an assortment of hardware goodies, some stolen from other boats I had laying around.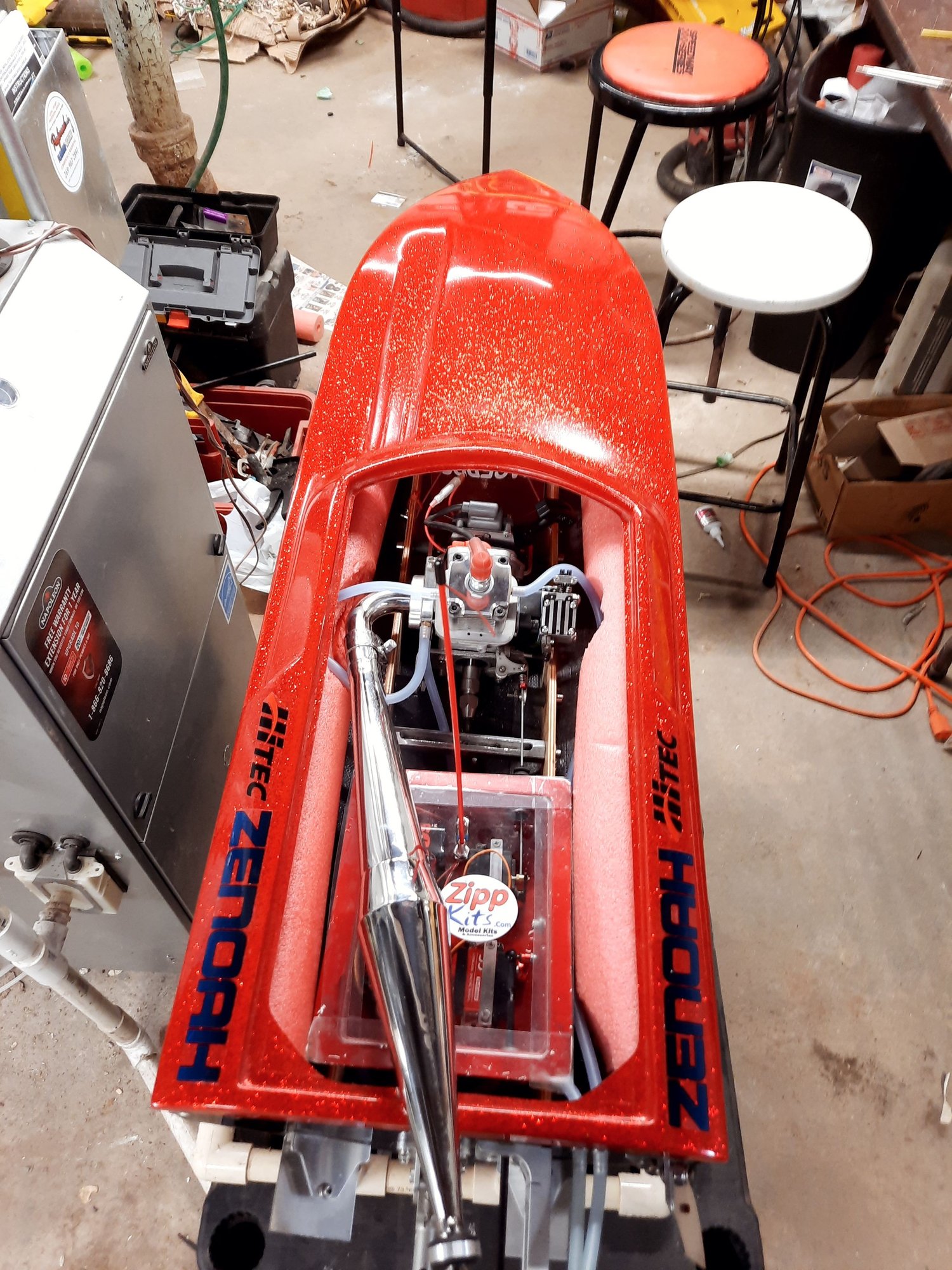 04-24-2021, 07:23 PM
Currently Active Users Viewing This Thread: 1
(0 members and 1 guests)
Posting Rules
You may not post new threads
You may not post replies
You may not post attachments
You may not edit your posts
---
HTML code is Off
---