Tekin RS pro black edition thread
04-15-2019, 02:20 PM
Tech Apprentice
Join Date: Mar 2019
Posts: 84
---
I've seen most ESC quoting two numbers, a continually amperage and a Max amperage.

HW quotes two numbers without citing specifics other than Max and continual.

Tekin quotes 480 per phase. Makes it very hard to do a direct comparison between these numbers.

Perhaps we can get tekin and HW to tell us.
04-15-2019, 06:25 PM
Tech Rookie
Join Date: Mar 2019
Posts: 13
---
Yes I agree it's not straight forward. I don't own the rs, I have a rx8. That one says max 300 and burst 1000. Don't know why the rs doesn't list both. Hopefully someone will have the answers
04-18-2019, 04:59 PM
---
When it comes down to it a lot of the "amps" stuff is simply a calculation based on FET specs, board spec, etc.

In my humble opinion you should no shop an ESC by it's amp rating. Good esc's are designed for specific purposes. The RS Pro can handle more power than the Rx8 can for example BUT the RS Pro BE was not designed to run in a mod car nor a 1/8 car. It doesn't offer the fan nor the heatsink the Rx8 does.

For spec/stock racing the "on resistance" is what separates the "men from the boys" here. You cannot compare two ESC's in a class where low IR packs are known to be required, and low resistance motors are known to be required. The ESC is a very critical part of this equation: Low IR Packs + Low IR Motor + Low OR ESC = the most power.
06-10-2019, 07:53 AM
Tech Master
Join Date: Apr 2011
Location: Hell
Posts: 1,263
---
at 68 yrs young and still learning. great equipment Tekin.
---
Last edited by chucko; 06-17-2019 at

07:46 AM

. Reason: no answer found out my self
06-10-2019, 12:02 PM
---
For me personally, I would love if they offered a white on black sticker option lol as my eyes, I can't read this: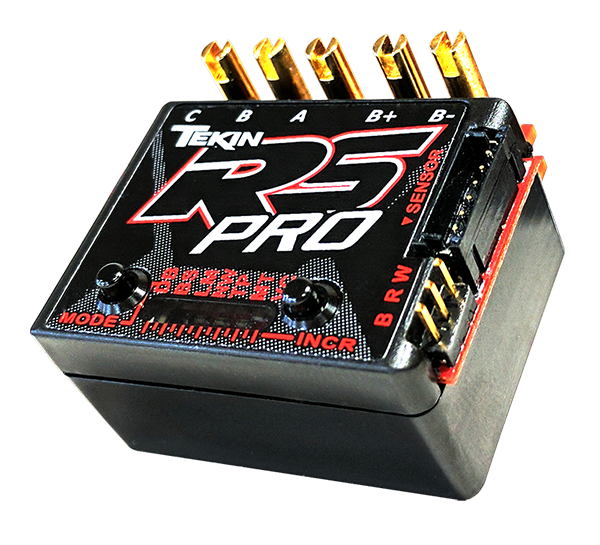 where this, my eyes are in love: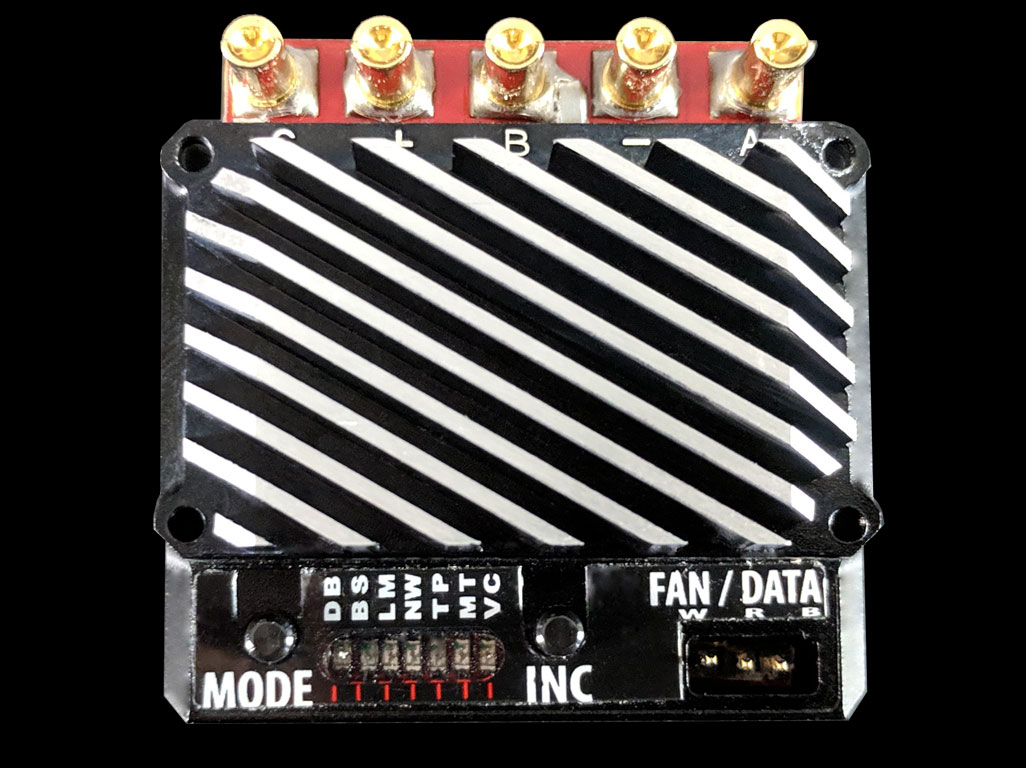 Currently Active Users Viewing This Thread: 1
(0 members and 1 guests)
Posting Rules
You may not post new threads
You may not post replies
You may not post attachments
You may not edit your posts
---
HTML code is Off
---