2011 Fuel Onroad Nats @ Controlfreakz Raceway Chaplin Connecticut
10-13-2010, 02:41 PM
Tech Elite
2011 Fuel Onroad Nats @ Controlfreakz Raceway Chaplin Connecticut
---
10-14-2010, 05:47 AM
Tech Champion
Join Date: Oct 2004
Location: Long Island, NY
Posts: 7,713
---
I'm taking a wild guess but are you doing the Regional also?
10-14-2010, 06:25 AM
Tech Fanatic
Join Date: Sep 2006
Location: NY, New York
Posts: 887
---
Great news, I can't wait till this event. It's going to be huge
10-14-2010, 06:53 AM
Tech Elite
---


Loose plan is for 4 major events Nationals, Regionals, Novarossi Challenge and unnamed warmup event.

Hoping to schedule nationals late in season and use 3 additional major events as warmups for nationals.
10-14-2010, 07:17 AM
Tech Champion
Join Date: Oct 2004
Location: Long Island, NY
Posts: 7,713
---
10-14-2010, 07:50 AM
Tech Elite
---
Yes!
10-14-2010, 08:02 AM
Tech Addict
Join Date: Jul 2004
Location: U.S. ARMY
Posts: 549
---
Originally Posted by
J.Gonzalez
YES!! It's ON!!! Great track and facility. Can't wait! Ken and Jamie really have done allot for onraod racing in the North East. They deserve this one.
10-14-2010, 08:12 AM
Tech Initiate
Join Date: Jul 2009
Location: Miami, Florida/Boston, MA
Posts: 28
---
This could not have gone to a better facility, and better group of people!! CONGRATS!!! This will certainly be a class A event. Hopefully it will be in the mid-summer so I can make it! Hope to see you guys soon!
10-14-2010, 08:16 AM
Tech Elite
Join Date: Dec 2004
Posts: 2,015
---
Damnit... with the electric onroad nats at Jackson and now the nitro nats at Chaplin... you guys are gonna make me get a nitro touring car!
Callin Chicky right now to get a 733.
10-14-2010, 08:50 AM
Tech Elite
---
We may have to get a "Paddock Club" setup at the motel across the street for all the racers making the trip to the events this year!

Please pass the word to fellow racers about the track and the events scheduled.
10-14-2010, 10:02 AM
Tech Elite
Join Date: May 2005
Location: Miami, Fl.
Posts: 2,409
---
This is GREAT news!!!!!!!!!!!
This track is an awesome facility and they have been working hard to make it great for the racers. No one should miss this event. The traction is also off the chain so be ready for a fun time.
Can not wait to go back to the Chaplin track,
DJ Apolaro
10-14-2010, 10:05 AM
Tech Elite
Join Date: Aug 2007
Posts: 2,927
---
Yeah I'm stoked about this too!! The guys at Chaplin have a sick facility, and now I have two nats tracks within 3 to 4 hours of my house :-D. And to top it all off the RC god are giving me a new car too hahah: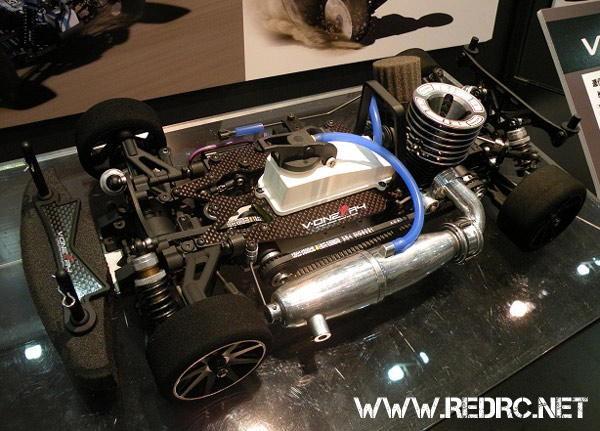 It's gonna be on and poppin at the Nats this year!!
10-14-2010, 02:11 PM
Tech Regular
Join Date: Jul 2003
Location: Washington D.C.
Posts: 359
WOW!!!
---
I was just wondering where the Nats were going to be this year and when would be the next time I make it to Chaplin and to see everything fell in place like this is crazy but Great News, I've only been there once but can't wait to get back!!!
To anybody that hasn't been to this facility your in for a treat!
10-14-2010, 04:01 PM
Tech Master
Join Date: Nov 2009
Location: Conn.
Posts: 1,118
---
Oh man. I've been waiting for this thread to arise soon. Awesome job, 'Freakz. It's especially awesome that this is taking place at my home track for onroad - only an hour and 20 minutes away. Can't wait!!!
10-14-2010, 06:52 PM
Tech Elite
Join Date: Jan 2007
Posts: 3,166
---
This plus the nats at Jackson should be nice.