Tamiya Championship Series
02-22-2018, 10:09 PM
Tech Adept
Join Date: Feb 2017
Location: Bothell, WA
Posts: 195
---
Gotta say, I love running TCS....it's one race I look forward to every year. But I do not love the use of the Reedy motor in more and more classes. It's hard to justify plopping down almost a hundred bucks for a motor that will only be competitive one day a year and install it into a 130 dollar chassis.
02-28-2018, 09:20 PM
Tech Rookie
Join Date: Aug 2011
Posts: 3
---
So sorry to hear the news about the demise of the Tamiya America Raceway. I have been racing there almost from the day it opened when I bought my Ferrari 412T2 F-103 kit. Many, many, many Tamiya R/C kits later I still try to get there for a Saturday of fun, competitive racing, and great people. While this may be the end of an era, I hope Tamiya America can find another location for an even better race track and the beginning of a new era. In the meantime, I'll see you guys at the March 25 regional and hopefully the Finals!
02-28-2018, 09:36 PM
Tech Rookie
Join Date: Aug 2011
Posts: 3
---
Fred,
Are there plans to continue with regional races between the March Aliso Viejo race and the TCS finals? What about 2019 and beyond? The announcements regarding the end of the TRF program last fall and the sale of the TA race track are pretty ominous - any hints on what Tamiya may be planning for their presence in the American market?
03-02-2018, 09:35 AM
Tech Master
Join Date: Nov 2009
Location: Lake Tapps, WA
Posts: 1,160
---
I went on to the Reedy site looking for the #252 spec 25.5 motor called out in the rules, and it shows "backordered" with an ETA of early November..... is this going to be an issue for those that haven't bought a motor, or is there a new motor i don't know about?
03-05-2018, 11:56 PM
Tech Adept
Join Date: Feb 2017
Location: Bothell, WA
Posts: 195
---
Jesse,
you can also use the "ROAR spec" Reedy 25.5 (Part number 287) for F1. It is in stock.
03-09-2018, 08:09 AM
Tech Regular
Join Date: Dec 2009
Location: Valencia, CA
Posts: 376
---
Hi Max,

I was wondering if the track is open tomorrow 3/10/18. Weather forecast says a chance of rain by 6pm. Thanks
03-10-2018, 07:45 PM
Tech Rookie
Join Date: Sep 2005
Posts: 6
03-13-2018, 05:41 PM
---
Solaris TCS Spec tires are back in stock.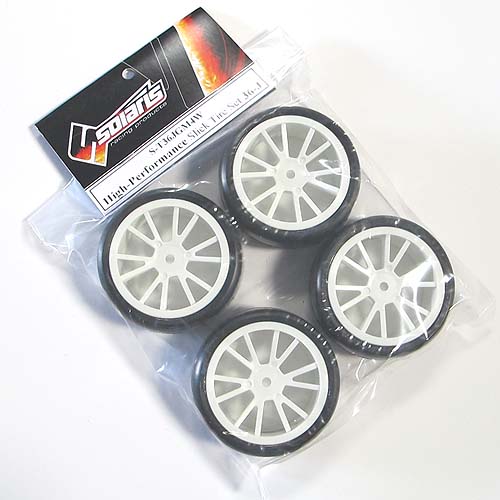 https://www.tqrcracing.com/shop/prod...d=126&s_sort=4
FYI, Thanks.
03-15-2018, 05:18 AM
Tech Master
Join Date: Dec 2004
Posts: 1,259
---
Will the Tamiya track be open for practice Saturday?
03-15-2018, 10:42 AM
Tech Master
Join Date: Dec 2004
Posts: 1,259
---
I know this sounds like a stupid question, but are we allowed to use other manufacters chassis on practice days since the track is closing?
03-16-2018, 01:02 PM
---
If you mean like running an Exotek chassis on say a TB EVO 6 instead of the Tamiya chassis as an example, yes, they have allowed that. If you mean like running an X-Ray chassis, no.
Panda 🐼
03-17-2018, 12:10 AM
Tech Addict
Join Date: May 2016
Posts: 556
---
Hi guys, I want to know when will the tqrc round of tcs take place? Also if I wanted to compete in the gt2 class, I have to use roar approved esc right? The tble02s is not allowed correct?
Also, how competitive gt2 is? I will be a first time racer with no experience in competitive racing but still want to take part in gt2 class with a tb03 bought from Bill at the tcs. Will there be b main and c main for the class? At last, do I need to get the dcj for the car? Bill has basically everything in the chassis except the dcj. Thanks