Upgrade RC Body Wrap with THR logo
05-05-2010, 11:24 AM
Tech Fanatic
Join Date: May 2006
Location: Murrieta, California
Posts: 839
Upgrade RC Body Wrap with THR logo
---
I contacted Upgrade RC about making a body wrap with the
T
eam Holy Rollers logo. It took several weeks of corresponding through e-mail but once permission was granted by Rev. Terrence aka Tmail55, Upgrade proceeded to make me a wrap.
Proline Bulldog MBX-6T body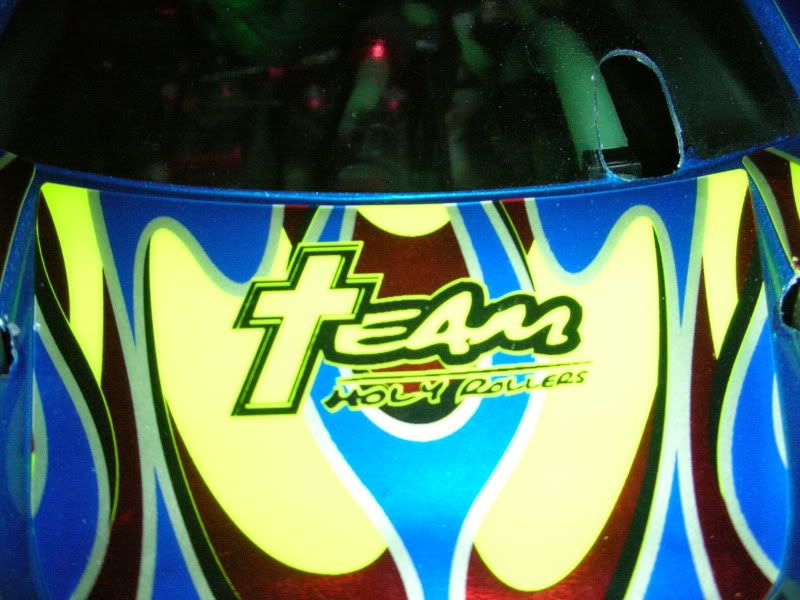 J-Concepts Illuzion MBX5-T body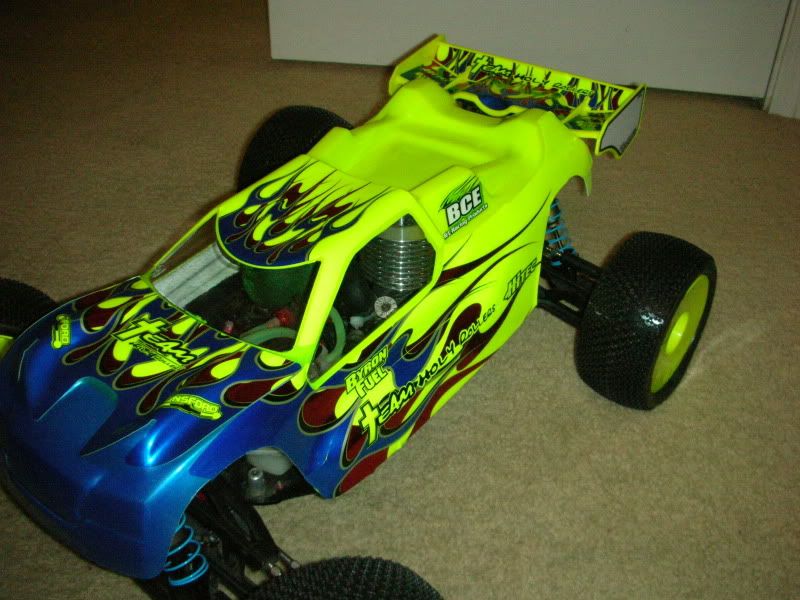 Anyone wanting to order a wrap from Upgrade RC, please contact
Lauren Bendrat
at
[email protected]
. She is great and she helped me through the entire process of getting permission to use the THR logo to getting my order placed.
05-05-2010, 12:31 PM
Tech Adept
Join Date: Oct 2007
Location: Denver, CO
Posts: 194
---
Wow that turned out great! Glad you are happy with your skins and we were able to get the Team Holy Rollers logo on there
We have the logo on file now and are able to use it for any type of skin we offer. If you would like to order anything with a Team Holy Rollers logo on it you can contact Lauren or give any of us a call here at UpGrade.
05-05-2010, 04:05 PM
---
THANKS to Lauren AND Upgrade RC for making this possible!!!

Any THR member who gets a wrap from Upgrade RC with THR logo (you can add a THR to any of Upgrade RC wraps) and sends me pictures (you can post them here or on the THR thread), I'll put one on the THR web site.

Upgrade RC was very easy to work with to get THR logo into their stock.

THR members IF you order a wrap please let me know, here or by PM just so I will know.

===

I like the hood part of the wrap the best!!! :-)
05-05-2010, 05:10 PM
Tech Fanatic
Join Date: May 2006
Location: Murrieta, California
Posts: 839
---
I like the logo on the hood too. The lid looks so much better once I put the headlight and grill stickers on. I'm really happy with how the skins turned out and I'm especially happy with the service I received from Lauren. I'm going to have to place another order to get skins for my buggy.
Currently Active Users Viewing This Thread: 1
(0 members and 1 guests)
Posting Rules
You may not post new threads
You may not post replies
You may not post attachments
You may not edit your posts
---
HTML code is On
---