Big sell out, 1/8 buggy chassis, tires, radio etc.
10-11-2017, 05:57 AM
Big sell out, 1/8 buggy chassis, tires, radio etc.
---
I want to make this post as easy to understand as possible.
Reason for selling - lack of time and too much going on with work/married life to put in the time I would like for the hobby.
I will be updating this post throughout the week with additional items. I will not be uploading pictures, it is way too much stuff and if you have trouble texting me for a picture you probably are not that interested anyway. My trader rating speaks for itself, I don't sell junk. Please text me at 9 1 9 - 7 5 7 - 5 3 2 8
What I have for sale:
2017 XB8 - Can sell complete or as roller - $275.00 Shipped for the roller
2017 XB8E - Comes with Gen 3 speed control and 1900 kv motor - speed control has two races on it, motor has been used since April of this year.
$375.00 Shipped.
AMB Transponders - Have two of these, both have been used since April and work perfect. $70.00 Shipped each
M12S Radio with two receivers and proteck carrying case - Has wrap and some minor damage. Tire compound flung on to the radio when starting the nitro and it left some small spots on the radio where the plastic was eaten away from the compound. It is nothing that hurt performance and these marks are only surface level. 375.00 Shipped
I will list more as the week goes on, have lots of tires that will be for sell as well.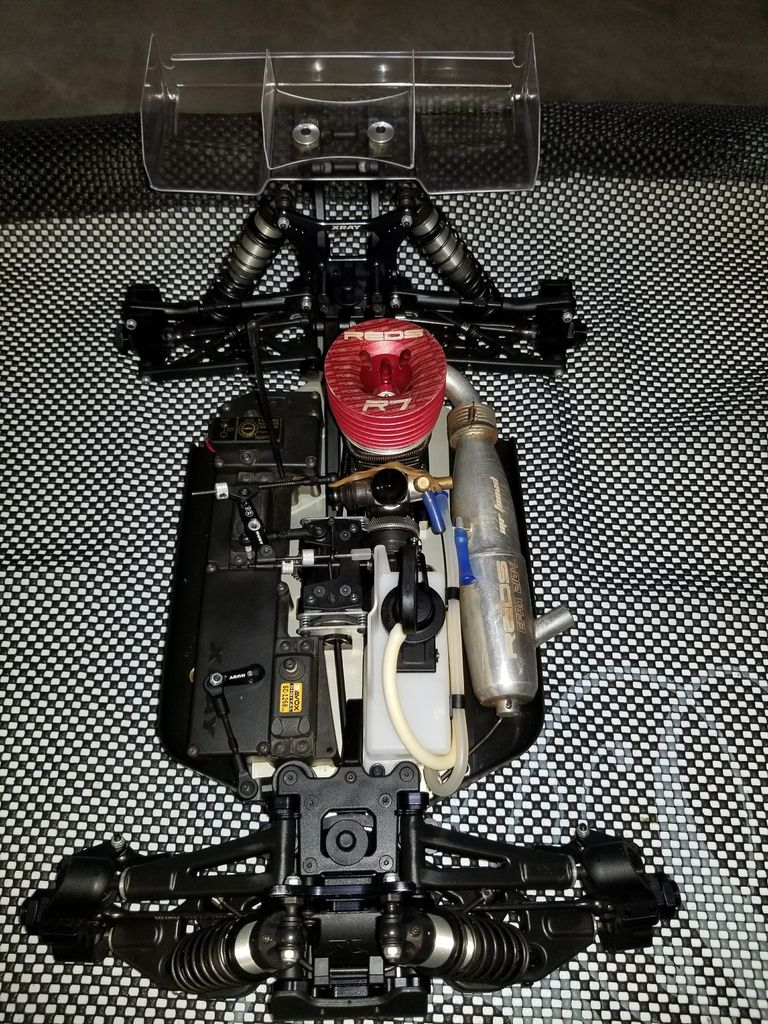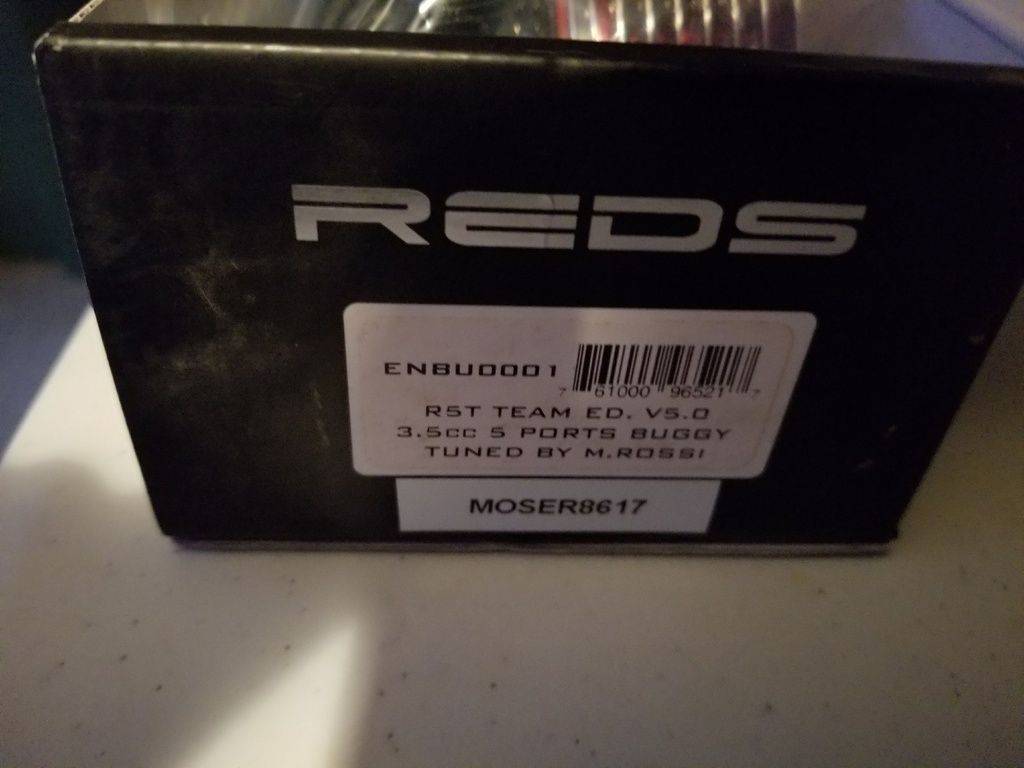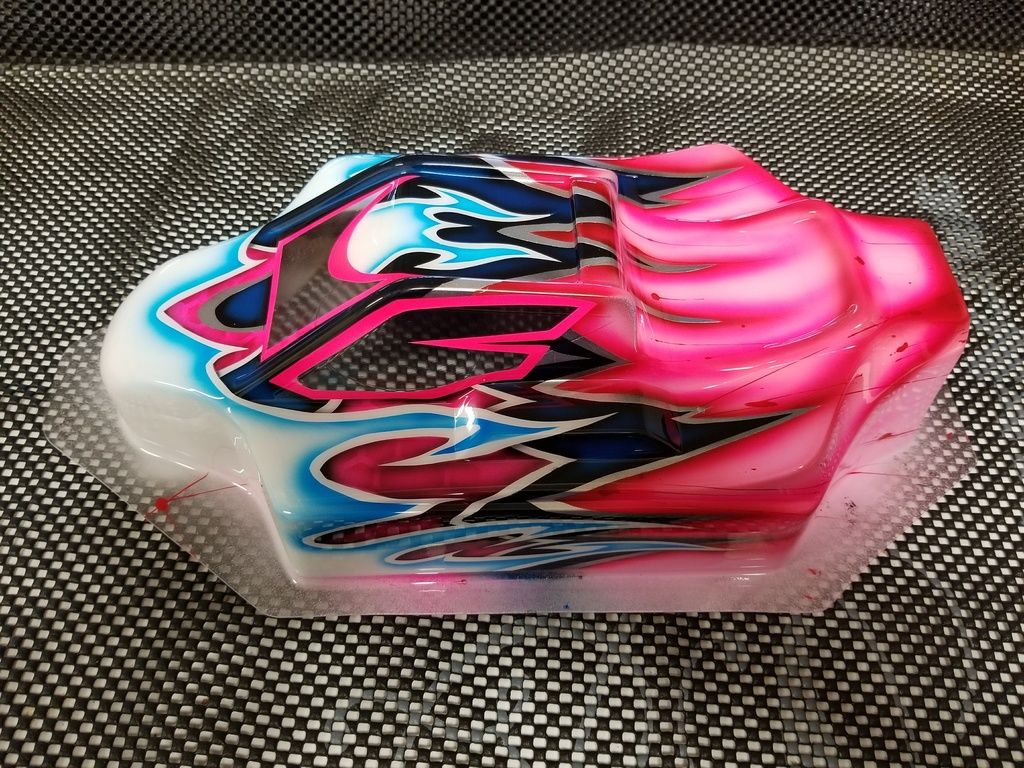 ---
Last edited by pl_unc86; 10-24-2017 at

10:09 AM

.
10-11-2017, 08:29 PM
Tech Adept
Join Date: Sep 2017
Posts: 136
---
2017 XB8E has been sold.
Looking forward to a new toy!
10-12-2017, 03:44 AM
---
Correct, XB8E and one of the transponders has been sold.
10-12-2017, 08:58 PM
Tech Apprentice
Join Date: Sep 2012
Posts: 64
Interested
---
Interested in xb8 17
Can you text pics
775 335 9253
10-13-2017, 10:36 AM
---
It is the new smaller one, the hybrid.
10-16-2017, 12:21 PM
---
10-19-2017, 11:50 AM
---
Bump
10-20-2017, 01:14 PM
---
Bump

Have m3 blockades, m4 blockades, m4 hole shot 2.0, fugitives m4/m3 all NIP. Let me know what you want. 40 Shipped per set
10-23-2017, 07:44 AM
---
Bump
10-24-2017, 10:11 AM
---
Added some photos of the Nitro with used WS7, selling as roller but can include the engine and pipe for 400 shipped.

Pic of new R5T with break in done with the Adam Drake EBIS service, sticker is on the side of the box for proof. Engine is 380 Shipped

Custom painted XB8 body, new style. I have 3 of these. 65.00 Shipped per
10-26-2017, 06:12 AM
---
Well those photos lasted long, thanks Photobucket
...
Make me offers folks, trying to get rid of this stuff. Please don't send me something ridiculous, be reasonable.
10-28-2017, 09:09 AM
---
Nitro roller is sold.

Still have the new r5t broken in by Adamn Drake and a used ws7 with pipe.
12-29-2017, 09:15 PM
Tech Regular
Join Date: Aug 2007
Location: Irmo S.C.
Posts: 270
---
send pics of the bodies to 803 331 9867 Thanks
Currently Active Users Viewing This Thread: 1
(0 members and 1 guests)
Posting Rules
You may not post new threads
You may not post replies
You may not post attachments
You may not edit your posts
---
HTML code is Off
---