SWorkz S350 Evo II combo, RB concepts engine. Large lot. ARTR
04-06-2016, 12:16 PM
Tech Fanatic
Join Date: Jan 2008
Location: Redding CA
Posts: 863
SWorkz S350 Evo II combo, RB concepts engine. Large lot. ARTR
---
I want to sell off all of my nitro racing equipment to get into other hobbies. This is an SWorkz S350 Evo 2, RB concepts BXR LS5 engine with 2097 pipe combo(also full spare pipe combo included, as well as spare engine that has a broken con rod but good for other parts)has only about a gallon and a half pf run time on it, Xpert 4431 steering servo, savox 1258 throttle servo, 1600 nimh rx pack, associated fuel bottle. preoiled air filters. Car is equipped with kyosho springs and pistons, yellow front blue rear with 8 hole 1.3 pistons. Kyosho large fuel filter installed for higher capacity.Also includes orange rear springs and a pair of 5 hole pistons. 7 full sets of tires, most are around 75 percent tread life. 3 sets of x2 proline blockades, one set of x2 bowties, one set of x2 big blox, one set of x2 lockdowns, one set of x3 fugitives with only two laps on them. I also have an ofna truggy starter box with protek lipo battery, competition heat engine heater, hot shot glow ignitor and charger. Large box of random small spares and extra springs, clutch parts. New glow plugs,two new ceramic front engine bearings. New Shock boots. I would like to get $400 shipped for everything listed, or I can keep the servos and sell it for $350. This will make a great way for someone to get in to 8th scale racing for a killer deal.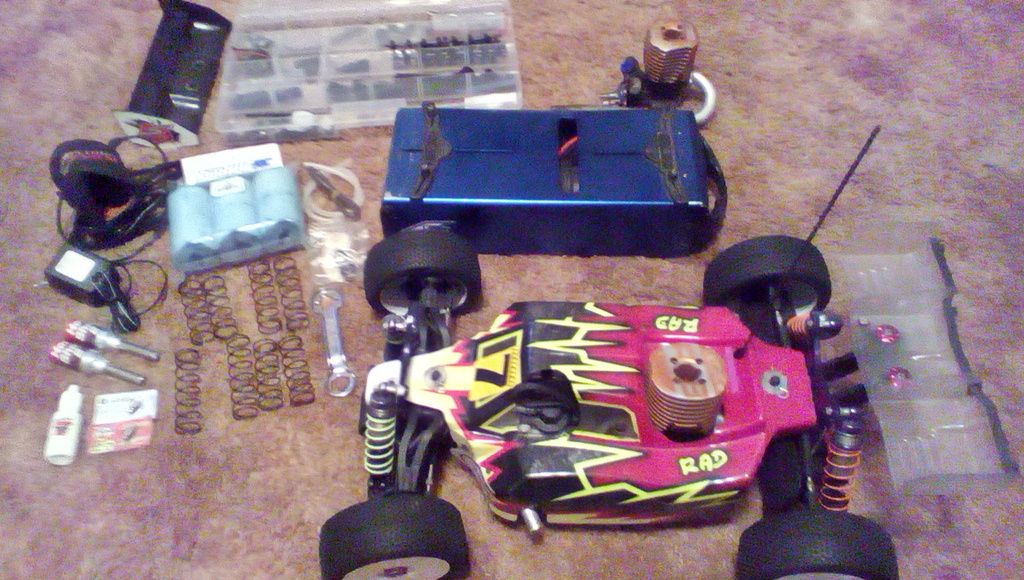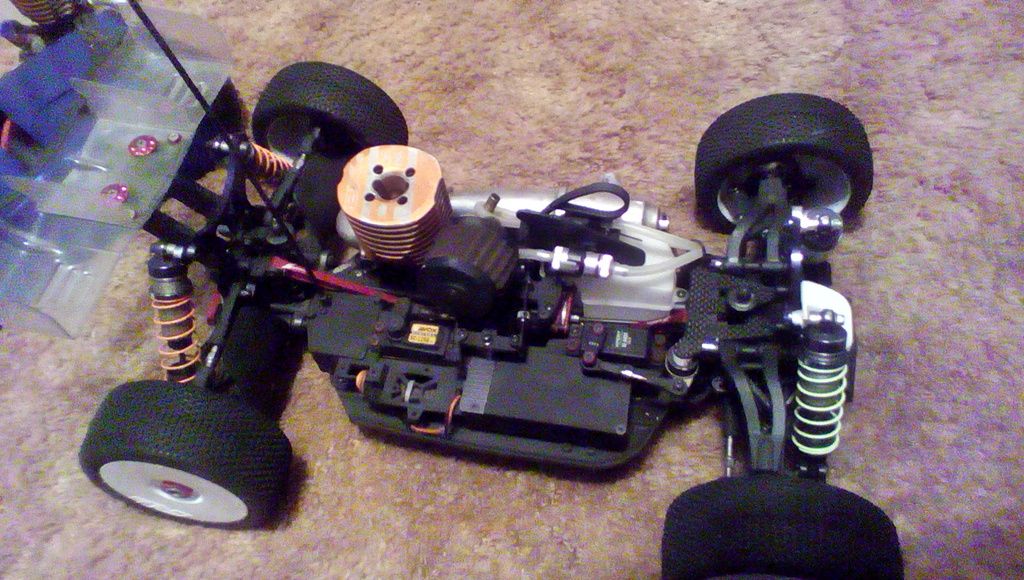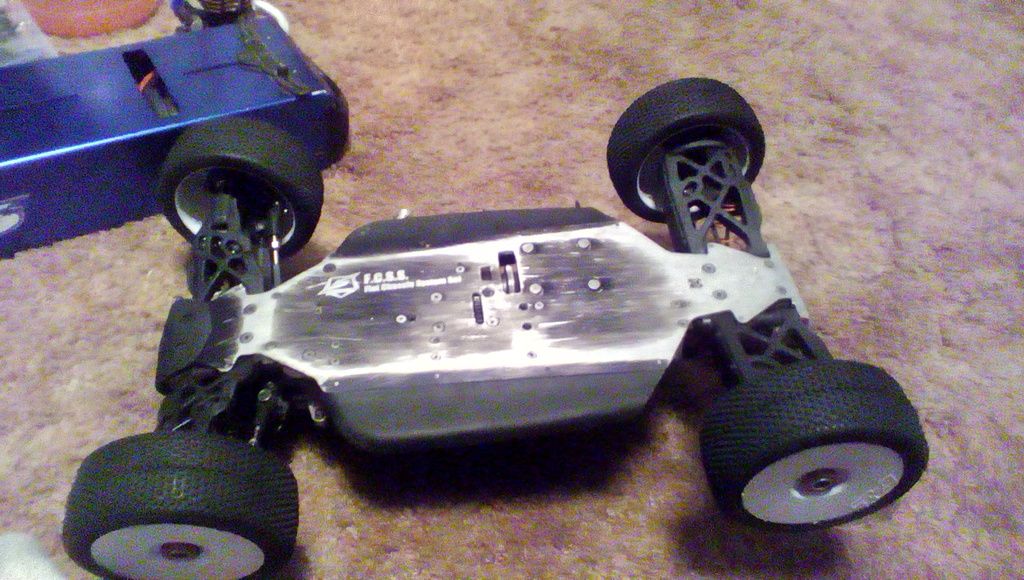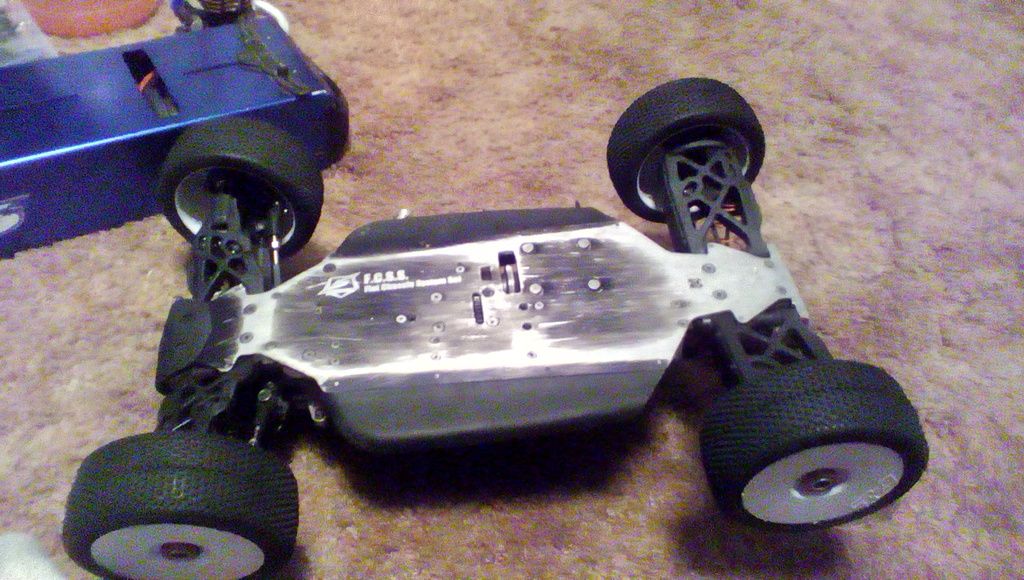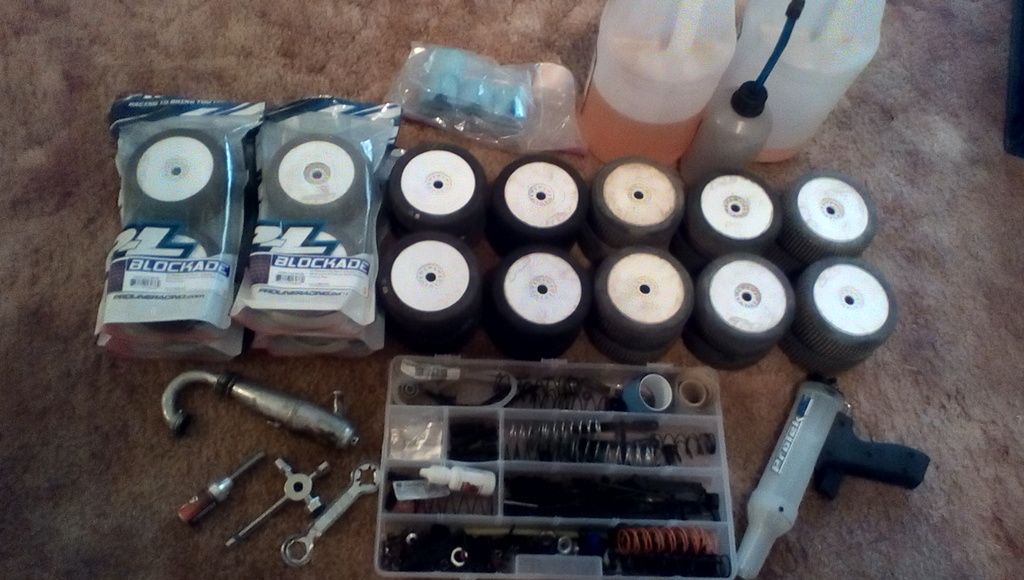 04-06-2016, 12:20 PM
Tech Fanatic
Join Date: Jan 2008
Location: Redding CA
Posts: 863
---
Just to note, the fuel in the pics cannot be shipped. It is there for anyone local who may wish to buy it.
Currently Active Users Viewing This Thread: 1
(0 members and 1 guests)
Posting Rules
You may not post new threads
You may not post replies
You may not post attachments
You may not edit your posts
---
HTML code is Off
---