Hot Bodies D413
01-18-2016, 12:08 AM
Hot Bodies D413
---
SOLDThis D413 is not one you don't want to miss out on. I built the kit and has low running time, And is in excellent condition. It has only been ran on carpet. It comes with some goodies and quite a few spare parts. I also upgraded the steering rack to the Exotek. And I put on the Schelle chassis. I will include both. The Schelle is currently on the car. There are not any scratches on the chassis'. The streaks on the bottom of both are just a little bit of glue from the tape on the carpet and comes off easily. I will include the stock body and also a proline type R body( not pictured) . It has mini pins and wedge tires. It also has the rear C shock tower installed. To list out the spare parts included. Along with all of the kit extra parts.
1.Front shock tower mount
2.Aluminum shock caps. There are three pairs ( I put them on and ran once then took them off.).
3. front arms
4. Rear arms
5. Front caster 10 degree
6 rear hubs
7. Front steering block
8.diff case
9. Spur gear. 72 tooth.
10. Front and rear shock shafts
11.Red front springs and gold rear. Along with the stock gold fronts and yellow rear.
12. Shock ends and all of the goodies that come in that bag.
13. Exotek steering rack.
14. Schells chassis.
I'm asking $350 shipped with everything included. O.B.O
Please PM if intrested. I accept PayPal.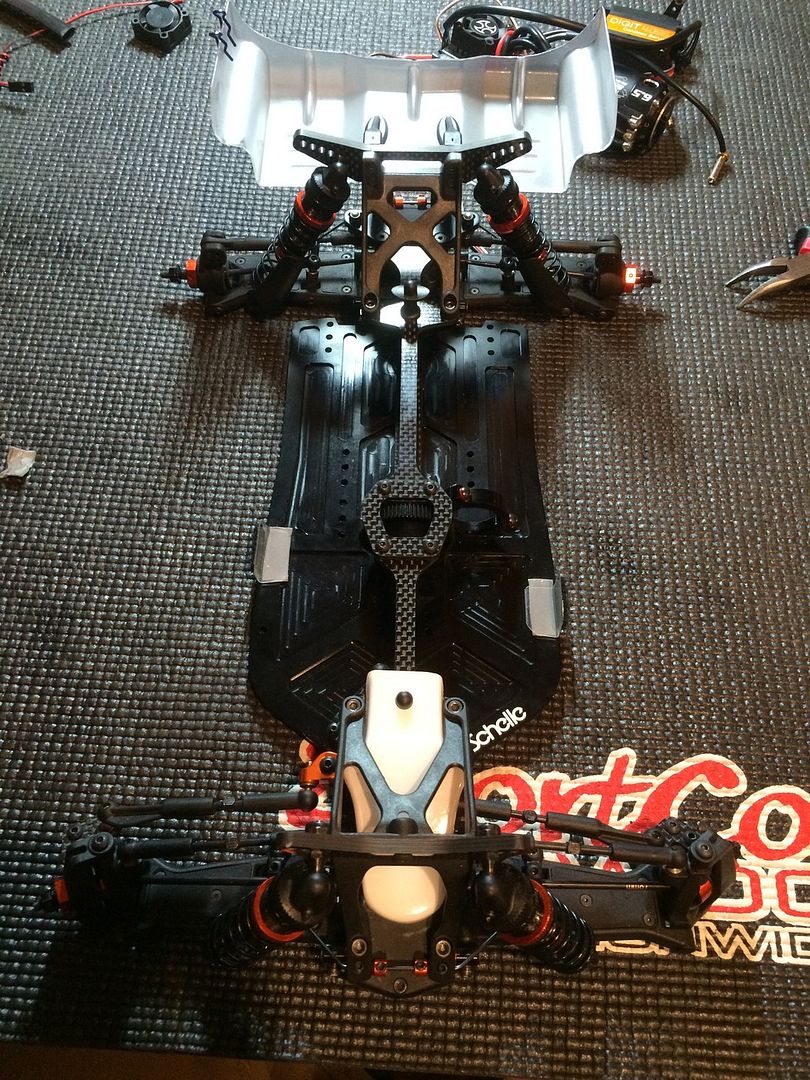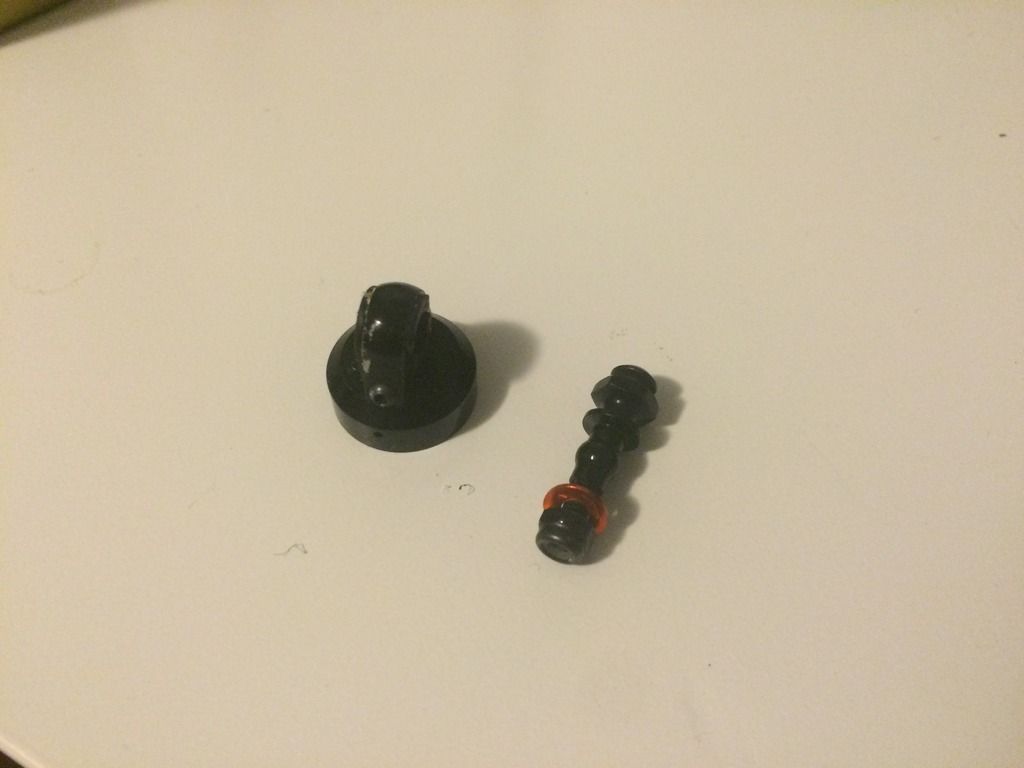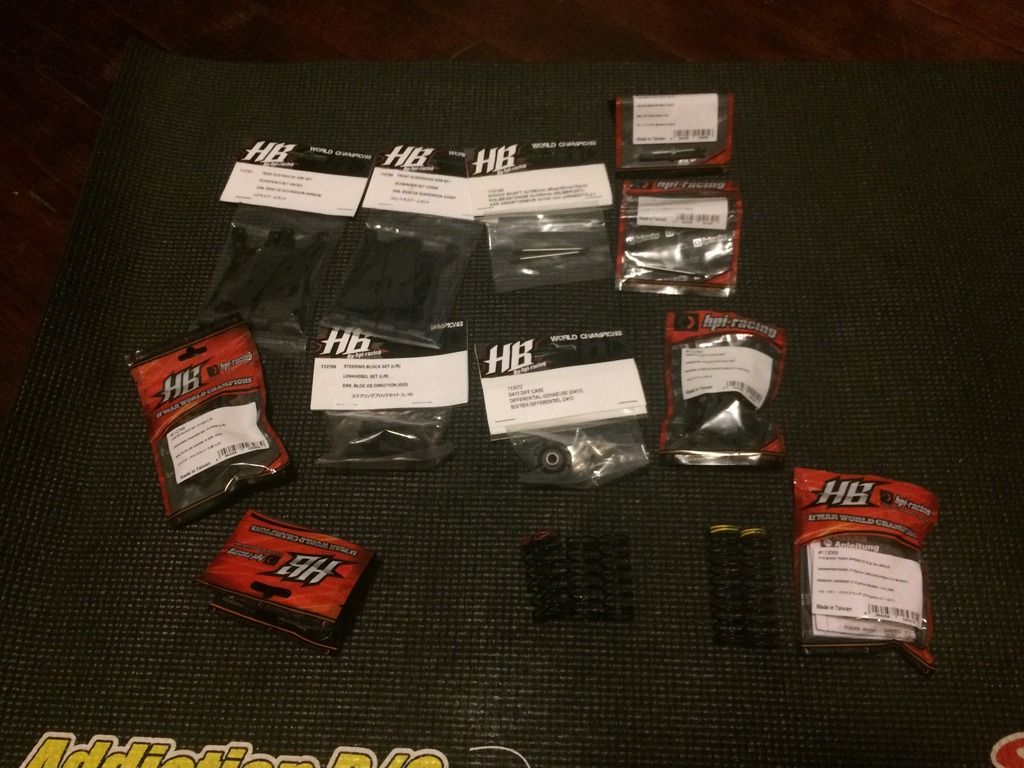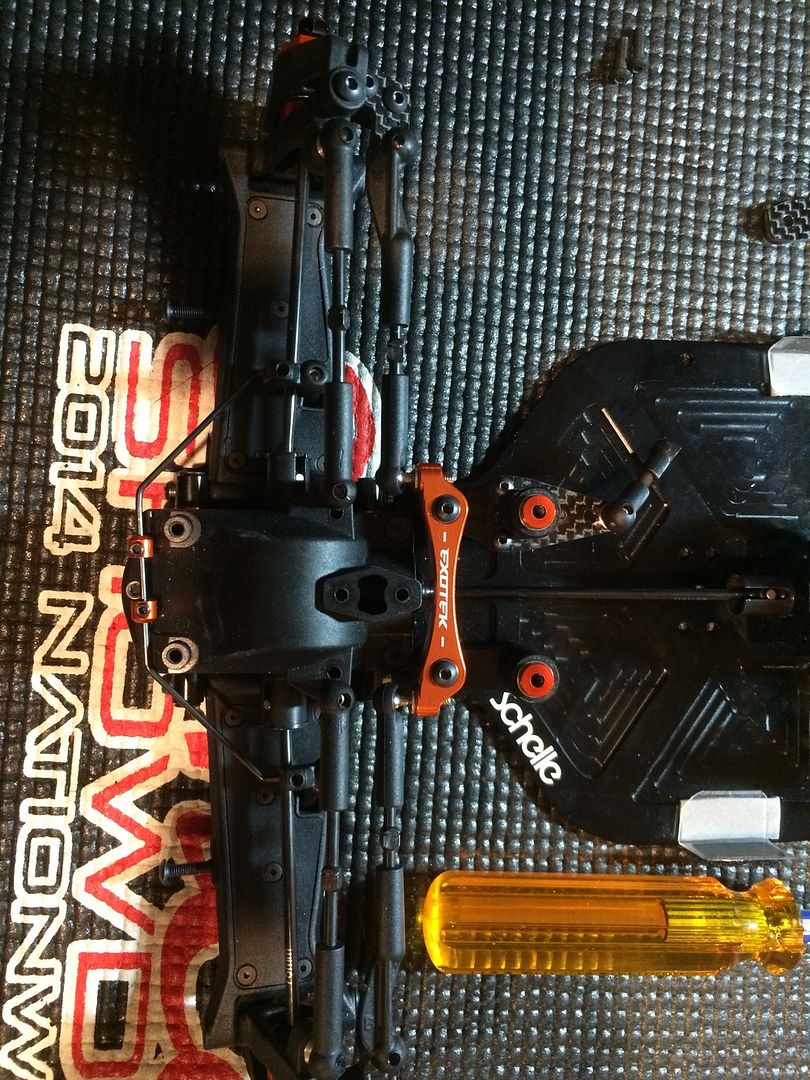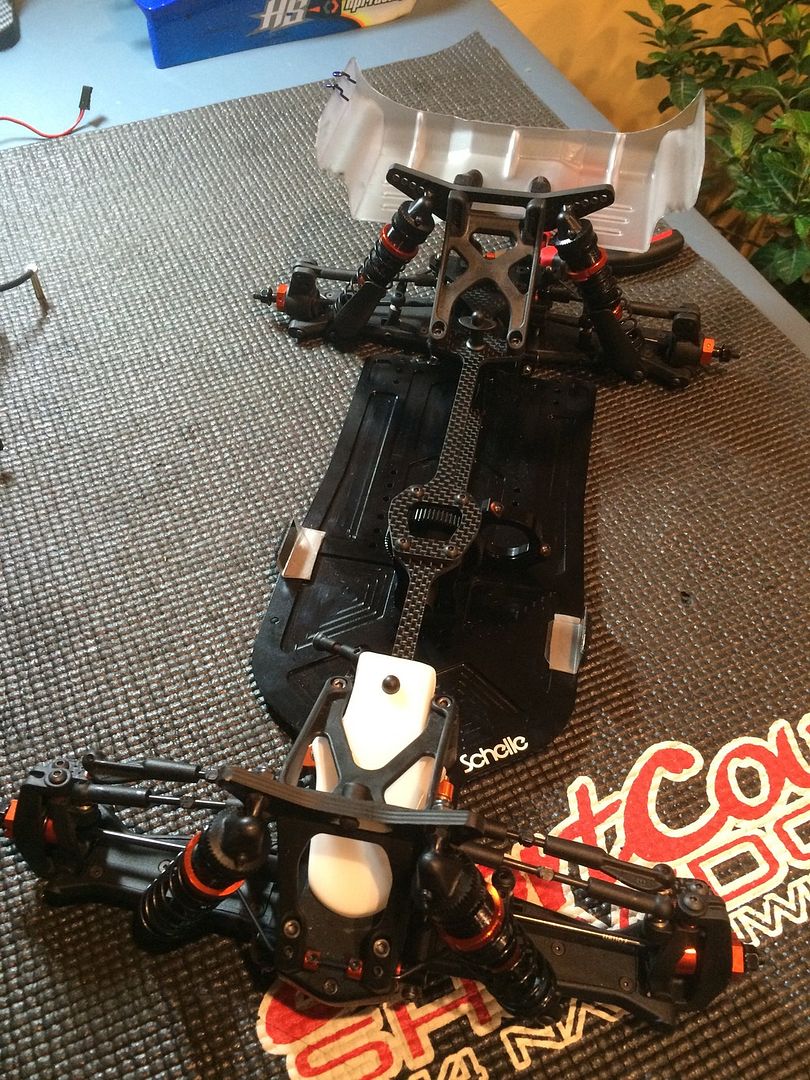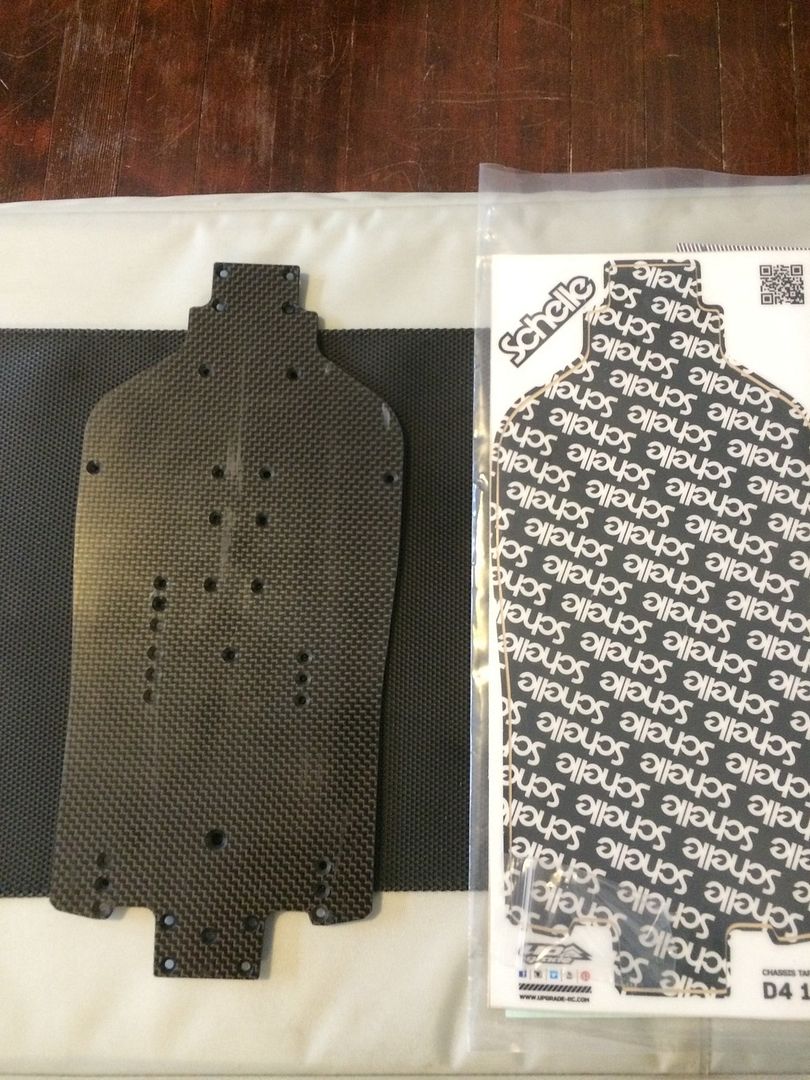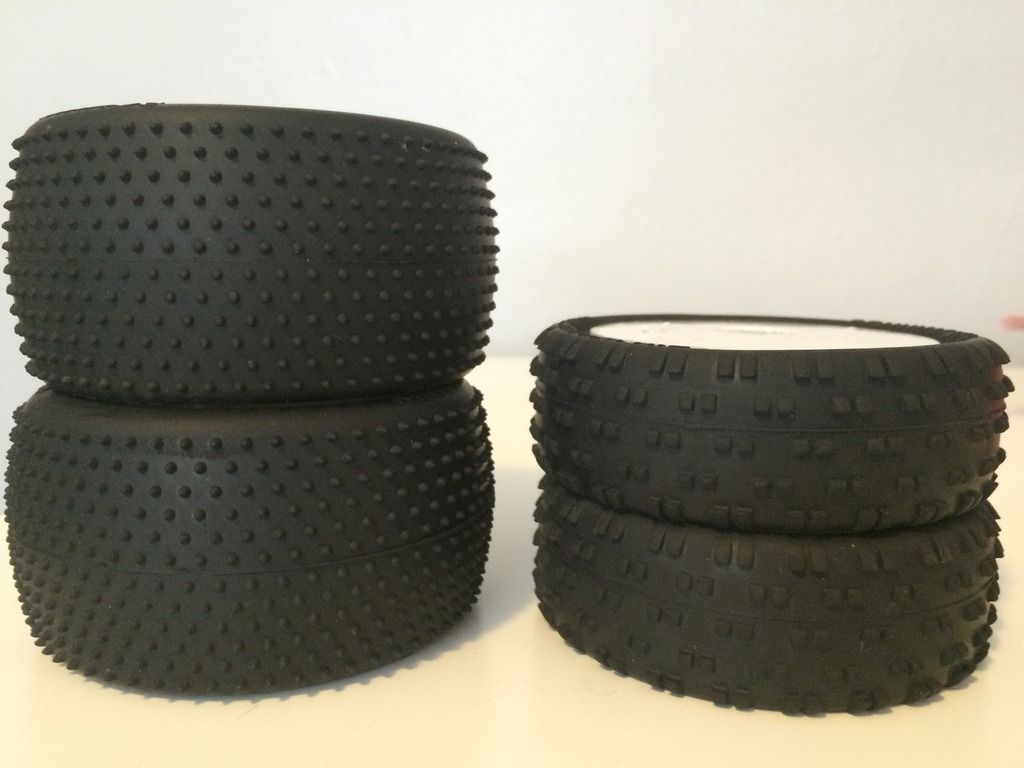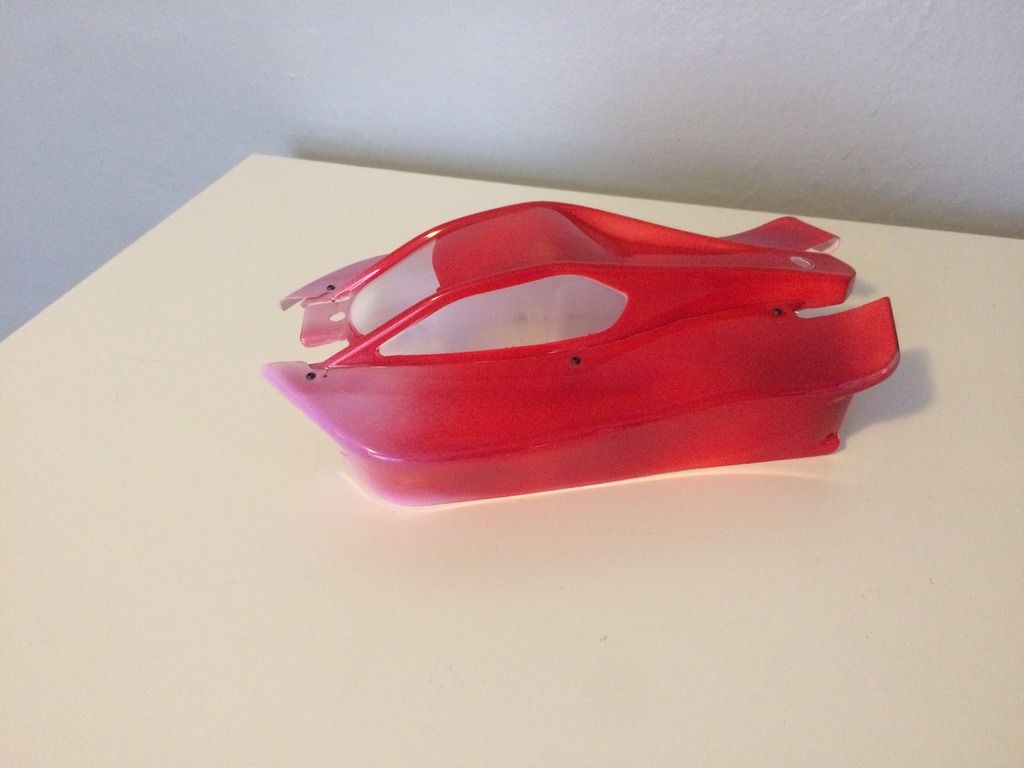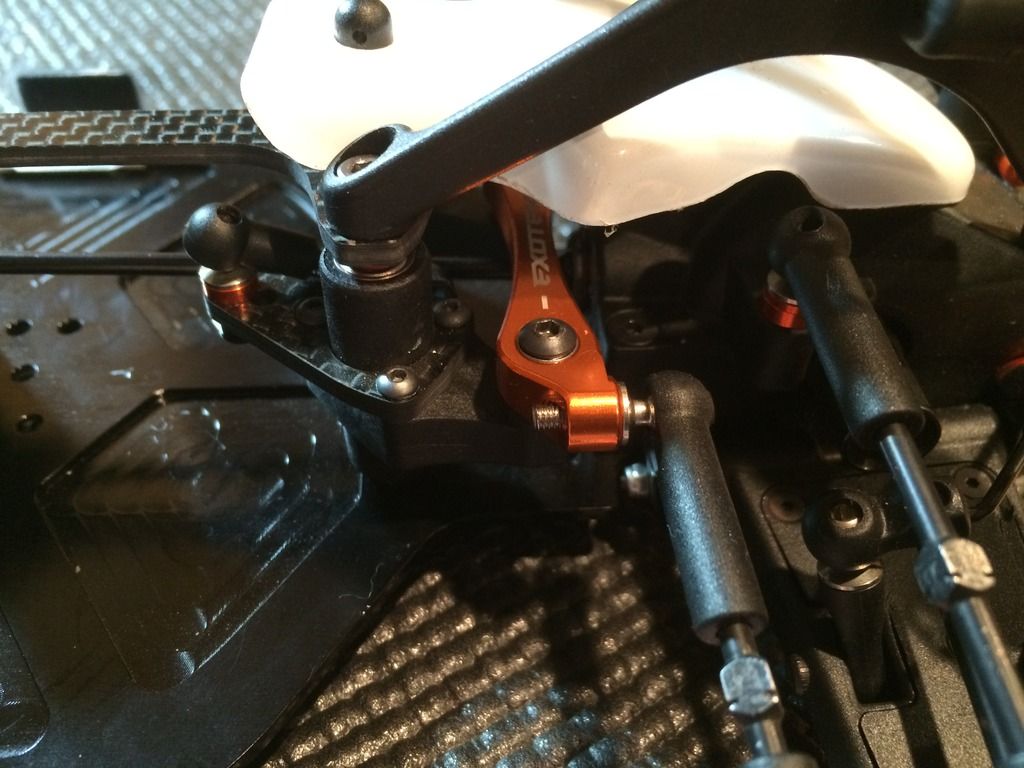 ---
Last edited by RacingCraze21; 02-02-2016 at

06:45 PM

.
01-18-2016, 06:30 PM
---
Bump.
01-19-2016, 06:49 PM
---
Bump.
01-20-2016, 06:57 PM
---
Bump. All offers are considered.
01-21-2016, 09:20 PM
---
Bump
01-22-2016, 07:40 PM
---
Price drop.
01-23-2016, 07:02 PM
---
Bump
01-24-2016, 04:41 PM
---
Bump
01-24-2016, 09:16 PM
Tech Regular
Join Date: Jun 2013
Location: Oregon
Posts: 418
---
PM sent
01-26-2016, 09:20 AM
---
Bump.
01-27-2016, 04:53 PM
---
Bump. Still for sale.
01-28-2016, 07:13 PM
---
Bump
01-28-2016, 08:35 PM
Tech Fanatic
Join Date: Aug 2014
Location: Bradenton Florida
Posts: 784
---
pm sent