"The" Buggy sale and ...
01-10-2016, 12:10 PM
"The" Buggy sale and ...
---
DOWN TO THE FINAL WEEK OF THIS BUGGY SALE THREAD, I have other projects and things to get done before getting back to the work thing and won't have the time to sit around here and try selling some things, so time to get this stuff to a new home, so take a look and reasonable offers, as all that is left is the losi xxx4's and the radios, also a traxxas motor
I have some good used buggies up for sale OR TRADE all must go, so offer up to get them moved
Losi xxx4, KoPropo helios radios x 2, vintage Kopropo Mars R
Traxxas 3500kv motor, and digging up more stuff, trades welcome for the cars
I just want these cars gone, also shipping is lower 48 states ONLY
most of these buggies have only been driven on the track, and are in decent shape, not perfect, so they could use alittle bit of TLC
shipping thru usps and will have some sort of tracking, I will PM with tracking info and update paypal
Paypal is the only form of payment unless your local, I always expect payment within 24 hours of asking for my paypal info, I always will ship the next business day after payment, and these cars are being sold as is,
all prices are OBO, also PM will have priority over posting on the thread,
so
ALL PRICES ARE OR BEST REASONABLE OFFER, if you think my prices are out of line, hit me up with a offer, just getting tired of looking at them collecting dust, plus I have other projects that need attention
Losi xxx4 buggies, I am asking 140 dollars for the pair of them, one is complete and the other needs a few little things, one thing for sure is it needs a barrel for the front CVD, all the parts are their for it, just not the barrel, their is 2 bodies and used tires, and alot of parts for them, included is a green belts for the older xx4 buggies, I bought the lot thinking their was a new belt, but found out it was the wrong belt for the xxx4 buggies, but still tons of good parts
Losi xxx-scb I would like SOLD dollars for this roller, this was my first scb and it has l.e.d. lights installed, clear in front and red in the back, the shocks could use some oil as this has not been run in over year and half, this buggy has gear diff instead of ball diff
KoPropo Helios radios, I would like 160 or best reasonable offer for the pair of them, one has the spektrum module in it and the other does not, they have the speed mind bags to go with the radio, as they have been in the bag since they where bought
Vintage KoPropo Mars R radio, I would like 40 dollars for this radio, it powers up and has not been used in a long time, as it was my first Ko radio and served me very well, it has a case and has always been in it, even in the closet, I will see if their is a module for this one as I used it on the 27mhz back in the day, and thinking the first production spektrum modules will fit and work for this radio
Traxxas 3500kv motor, I would like 30 dollars for this motor, it was purchased when we had the hpi blitz's as that was the motor to be running in them, had it in a 2wd buggy to drive around at the track and has been sitting since, I had it with all last year incase some novice driver needed a motor, but luckily they never needed one and it really needs a new home, as I really don't have a use for it right now
---
Last edited by Troubles Dad; 03-11-2016 at

08:21 PM

. Reason: sold a buggy
01-10-2016, 12:26 PM
---
Here is some pictures of the buggies, if you want more, just send me a message and will get them and post them for you, all the prices are OBO
mars r radio pictures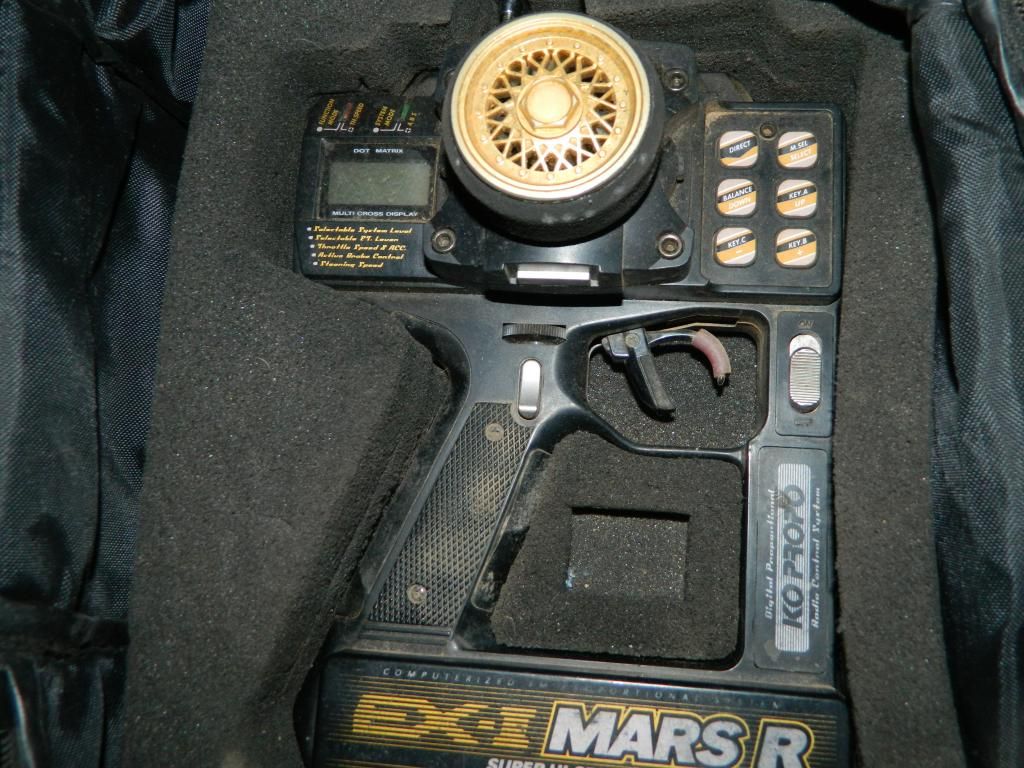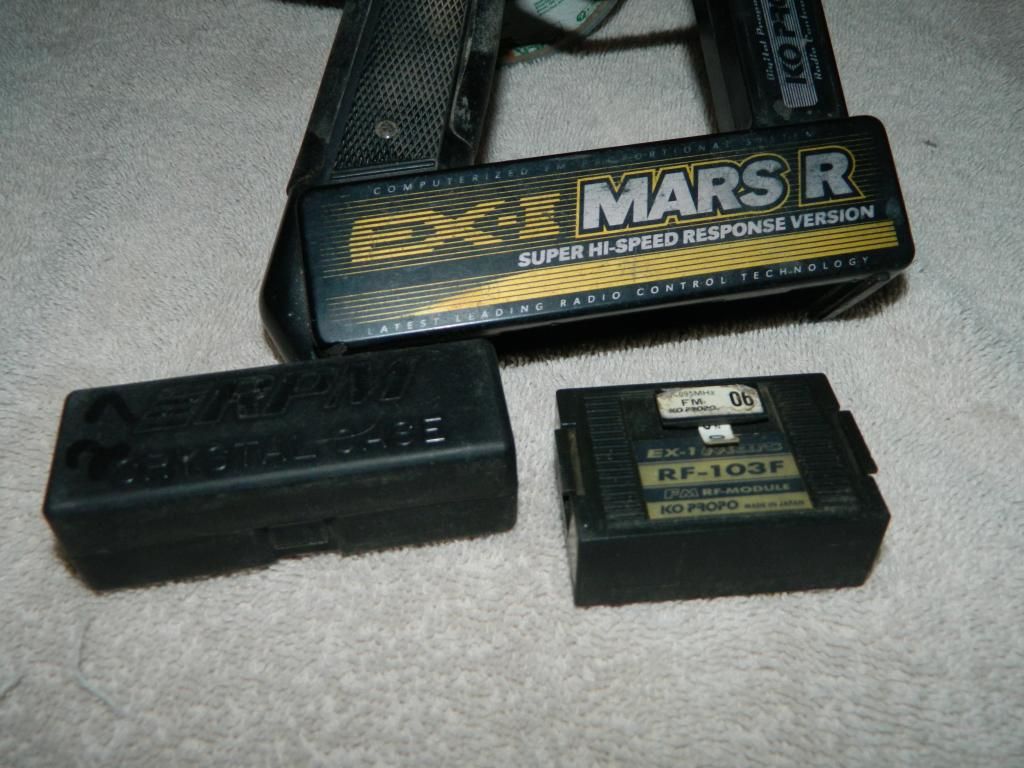 KoPropo helios radios
traxxas 3500kv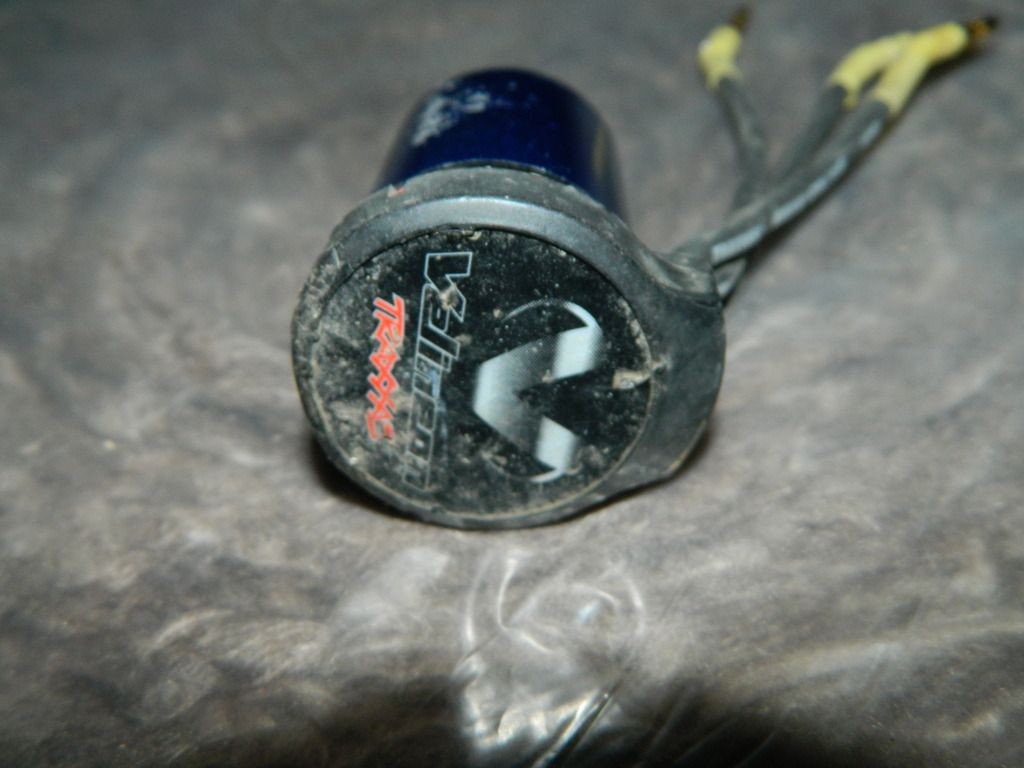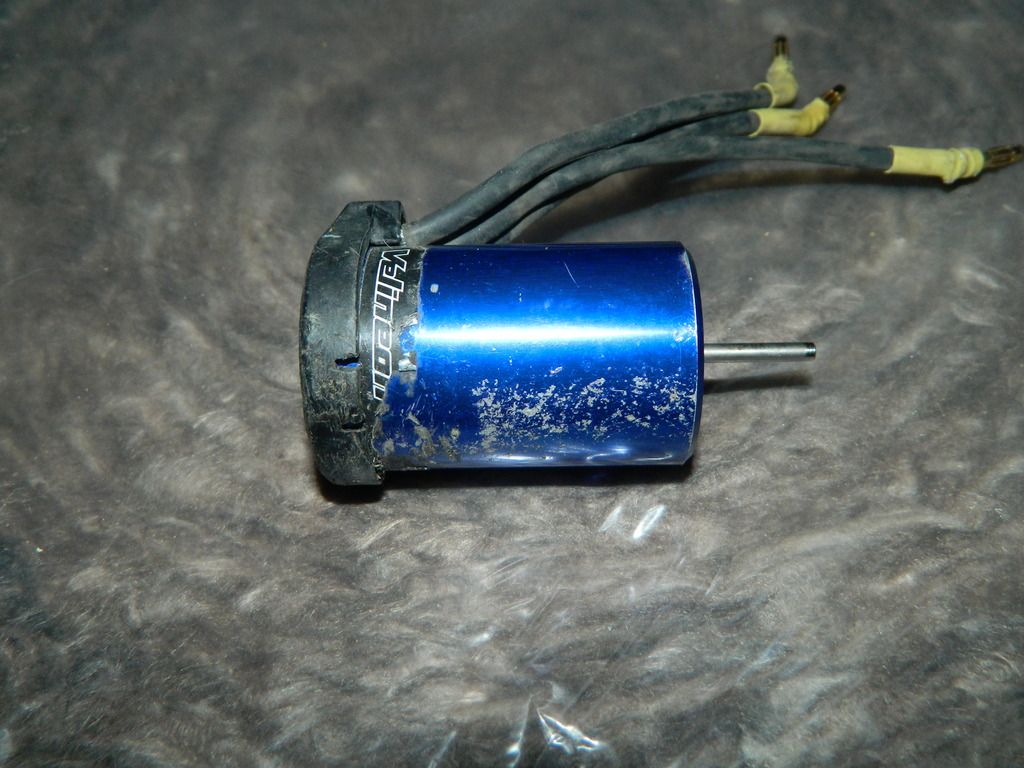 ---
Last edited by Troubles Dad; 03-11-2016 at

08:23 PM

. Reason: SOLD cars and updated thread and removed some pictures
01-10-2016, 12:38 PM
01-11-2016, 06:20 PM
---
First bump and want these gone, so offering free shipping if bought and paid for before wednesday 1/13/16
01-12-2016, 06:48 PM
---
bump to the top of the list
01-12-2016, 08:30 PM
Tech Elite
Join Date: Oct 2007
Location: NH
Posts: 2,649
---
Ygpm
01-12-2016, 10:35 PM
Tech Apprentice
Join Date: Mar 2007
Location: mountain home,ar
Posts: 90
---
hello, if you will give me a call, i will buy both of the losi 22's. my name is Ron, and you can call me @ 816- 606-6940. thanks for your time.
01-13-2016, 11:23 AM
---
PM and phone calls made and returned

on a oversight on my part, the price for the 22 1.0 buggy has been lowered, this is the one in the pictures with my electronics in it, this is just for a roller and NO electronics for this price, sorry for any confusion
01-13-2016, 11:27 AM
Tech Adept
Join Date: Mar 2012
Posts: 214
---
Bump! Great guy buy without hesitation honest and as described! Id buy one but too strapped at the moment
01-14-2016, 06:46 PM
---
offer up and bump to the top of the list for this thursday night
01-14-2016, 09:31 PM
Tech Master
Join Date: Nov 2002
Location: Wesley Chapel FL
Posts: 1,713
---
I know the manual is online, but would you happen to
have it for the XXX-SCB.
01-14-2016, 10:23 PM
01-16-2016, 08:46 PM
---
later than normal bumpity
01-18-2016, 08:05 AM
---
lets try a morning bump-a-roo and see if that gets things moving
01-19-2016, 10:58 AM
---
lunch time bump, only a few buggies left, so make some offers to get them gone as well