3 GOOD Pro-Line Trencher 3.8 Mounted with spare one
03-16-2015, 01:54 AM
Tech Master
Join Date: Nov 2010
Posts: 1,019
3 GOOD Pro-Line Trencher 3.8 Mounted with spare one
---
3, yes...lol
sad story. One day bought two brand new sets of these mounted trenchers...installed them.
Next thing you know, i didnt like the way they looked on my Yeti XL
So, i thought ill save them on another project or RC. Next thing you know, i couldnt take out one of the wheel nuts!!! it stripped!! As much as i tried and tried..it made it worse. So out of frustration, i took out the dremel and started to cut into the nut. Failed.
Next thing i thought...screw it..maybe i can just unglue the tires and use them on some other rims.....so i started to take out one of them. It took forever to just remove one side.
Next day...buddy came over...looked at the nut..and went at it. He took it off. I was disappointed with the whole thing.
I just have these here...one tire half unglued...and one of them with a small cut into the rim where i used the dremel.
So its my loss.
Maybe someone can reglue it..and wont mine the small cut and have the time to give it some love.
ASKING $55 SHIPPED.
sold as is
ship only in the US.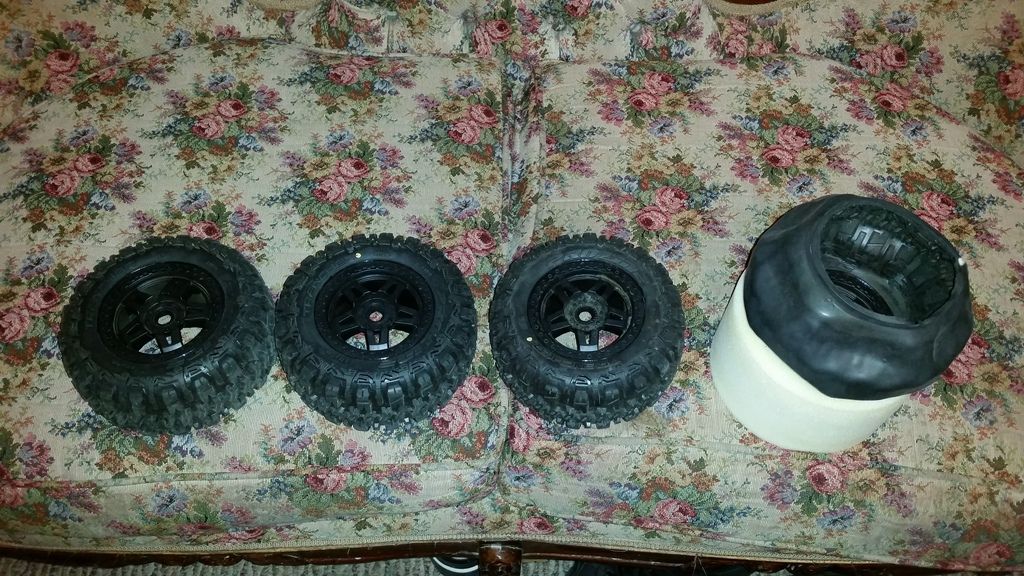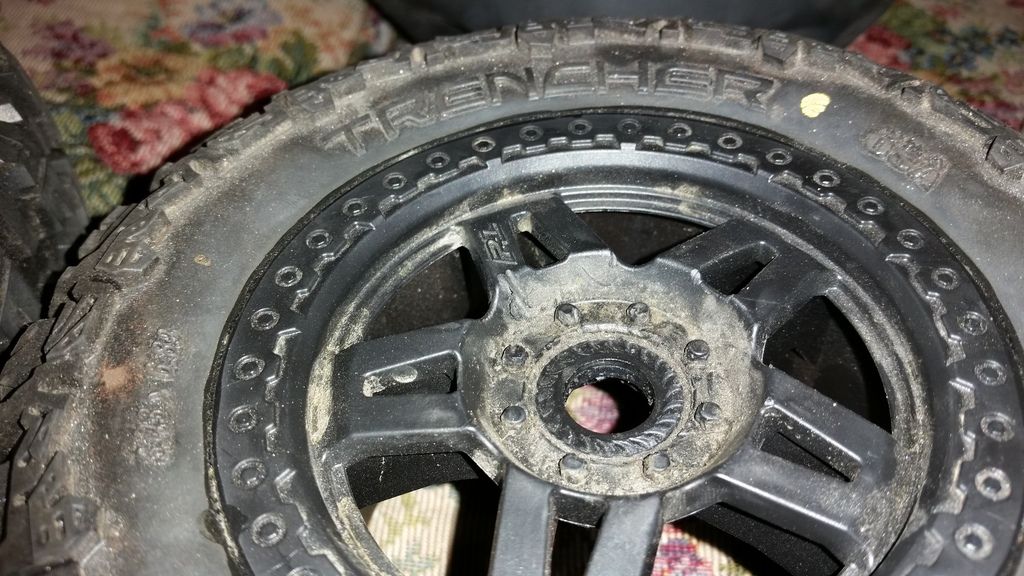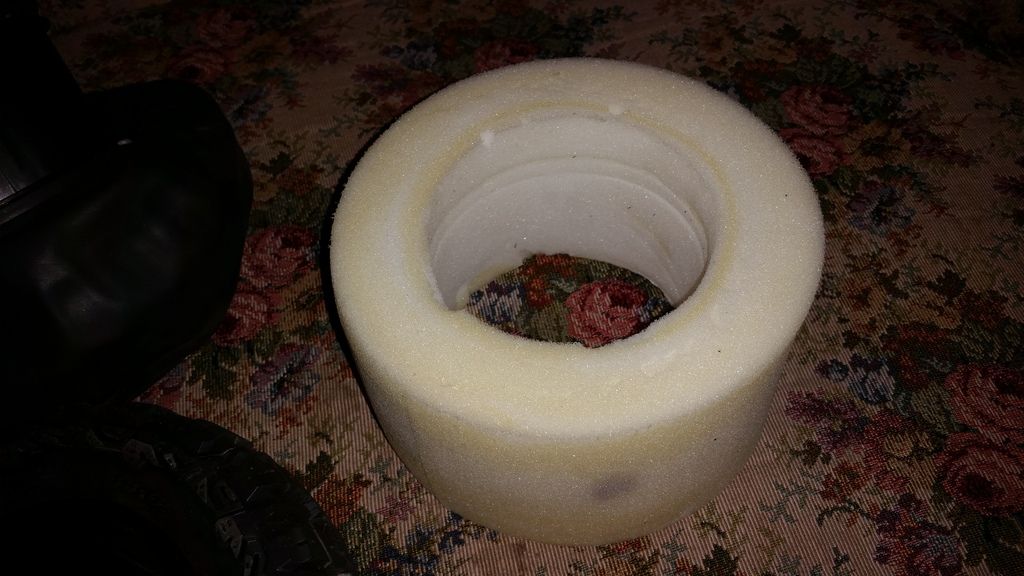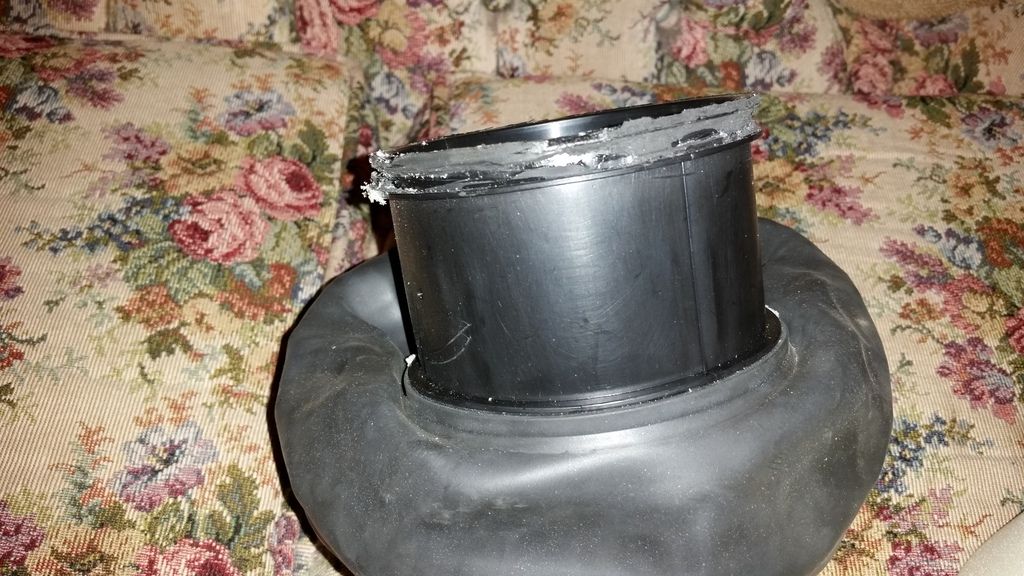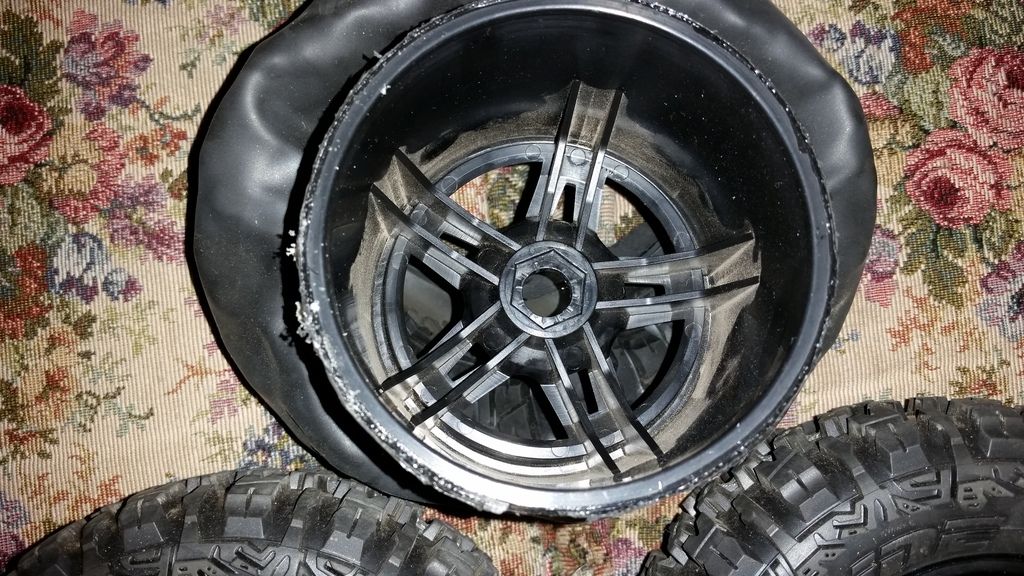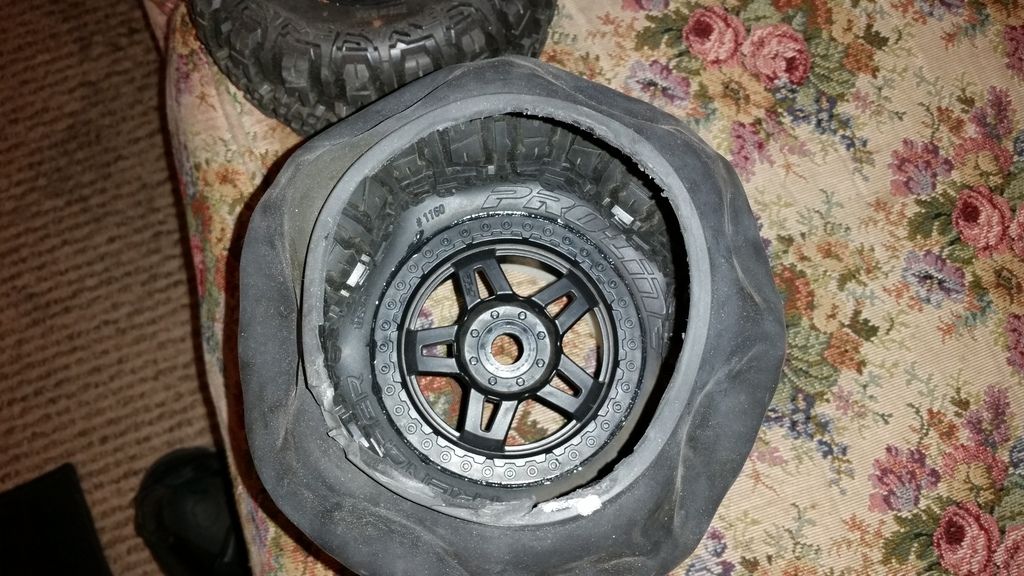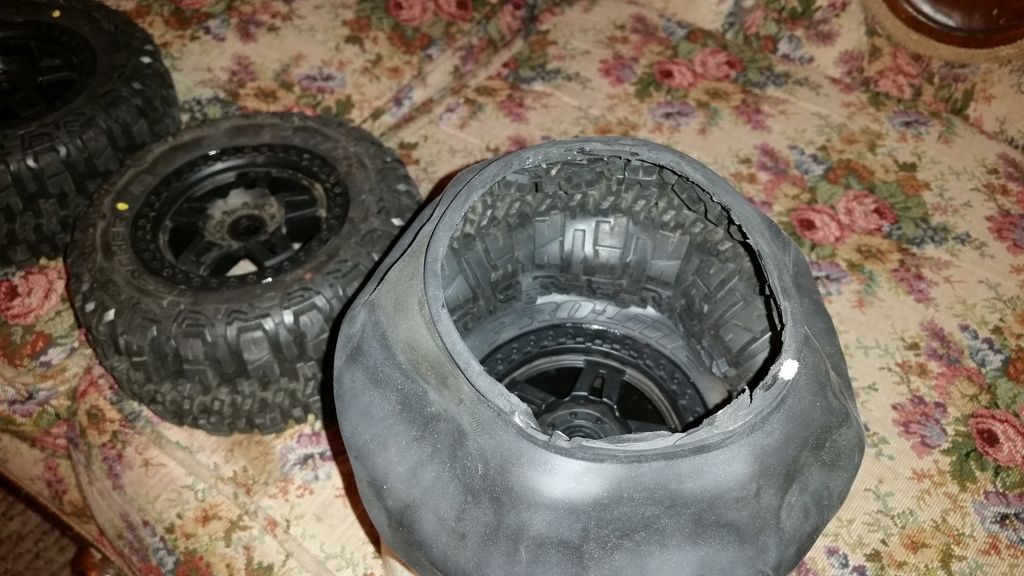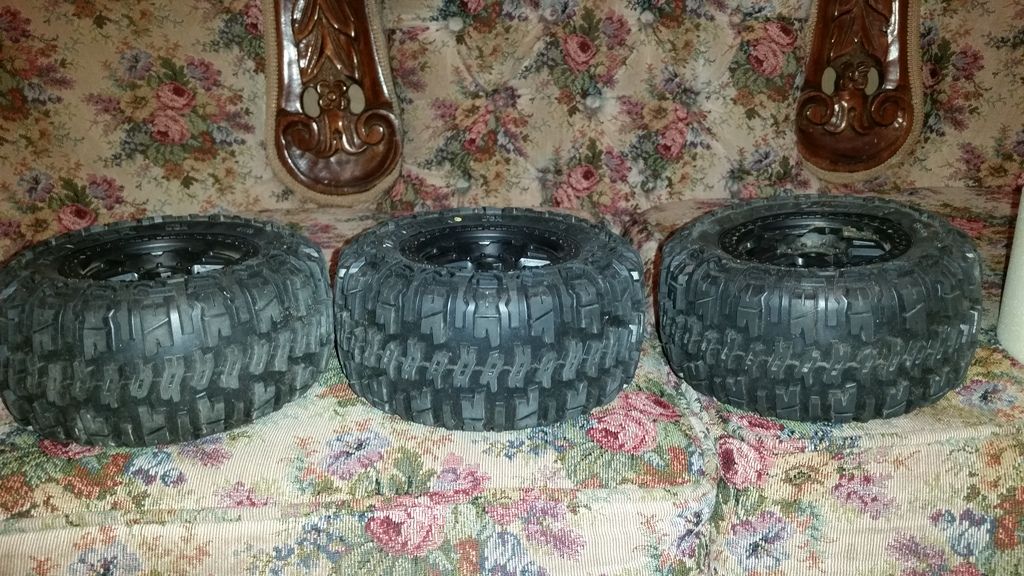 03-29-2015, 11:45 PM
Tech Master
Join Date: Nov 2010
Posts: 1,019
---
still have them..need to get rid of them.
Currently Active Users Viewing This Thread: 1
(0 members and 1 guests)
Posting Rules
You may not post new threads
You may not post replies
You may not post attachments
You may not edit your posts
---
HTML code is Off
---