FS/FT OFNA Hyper 10tt
01-28-2015, 05:32 PM
FS/FT OFNA Hyper 10tt
---
TRADED
like it says...
i purchased this truggy a while back on here with hopes to bring this class back at my local track. worked for a while but im running too many classes right now.
looking to sell as a roller for the right price, not sure what these are going for these days. i dont see them for sale very often anymore, and i had a hell of a time finding one in this condition.
feel free to shoot me an offer as a roller or ARTR...
details:
-OFNA/HoBao hyper 10tt truggy kit
- 4 sets of wheels/tires including clay compound barcodes and street tires as well as 2 sets of stock wheels and tires. one being brand new.
- 2 bodies, 1 brand new unpainted
- hobbywing sct pro esc with 2 packs on it
- tekin pro4 4600kv motor
- savox 1258tg servo ( will also include a high torque servo )
- recently rebuilt all 3 diffs - although the center is leaking slightly, very common on these\
- STRC center bearing holders/uprights and carbon fiber esc mount
- rebuilt shocks
- aluminum front hubs
thats all i can think of now. will update if anything else is remembered. MAINLY looking to sell as a roller with NO electronics except the high torque servo. will include all wheel/tires and bodies as well as random parts.
truck runs great as is, no issues.
Roller - with tires/bodies $210 shipped? not sure of thats outrageous or not? shoot me an offer i guess. heres some pics...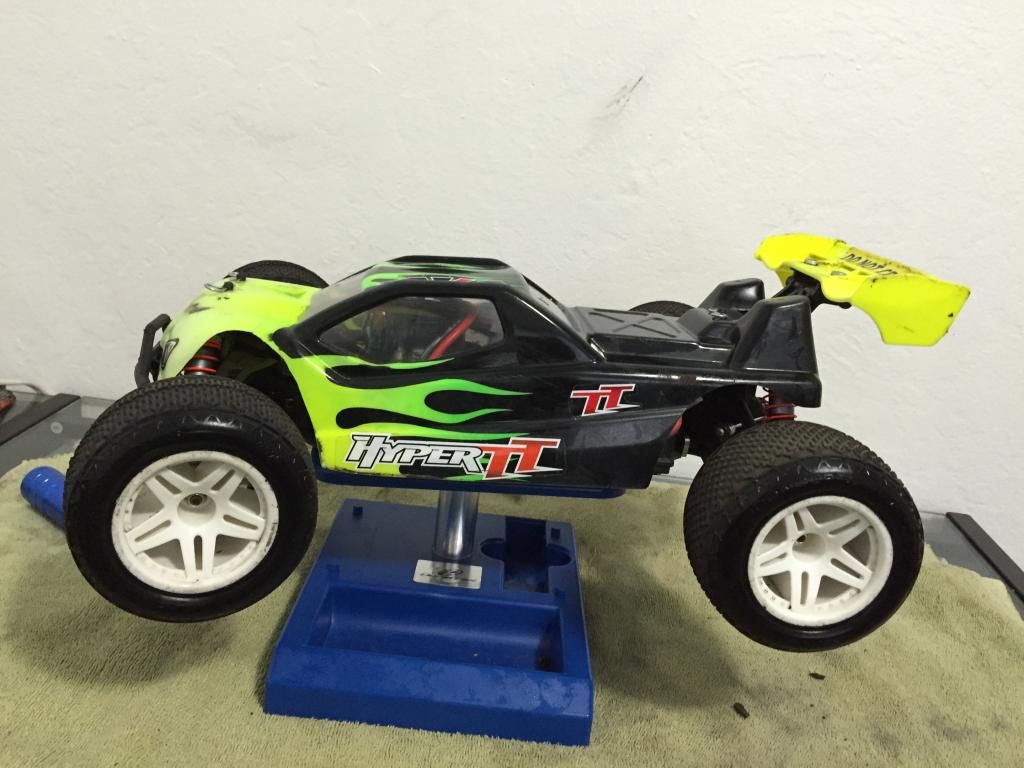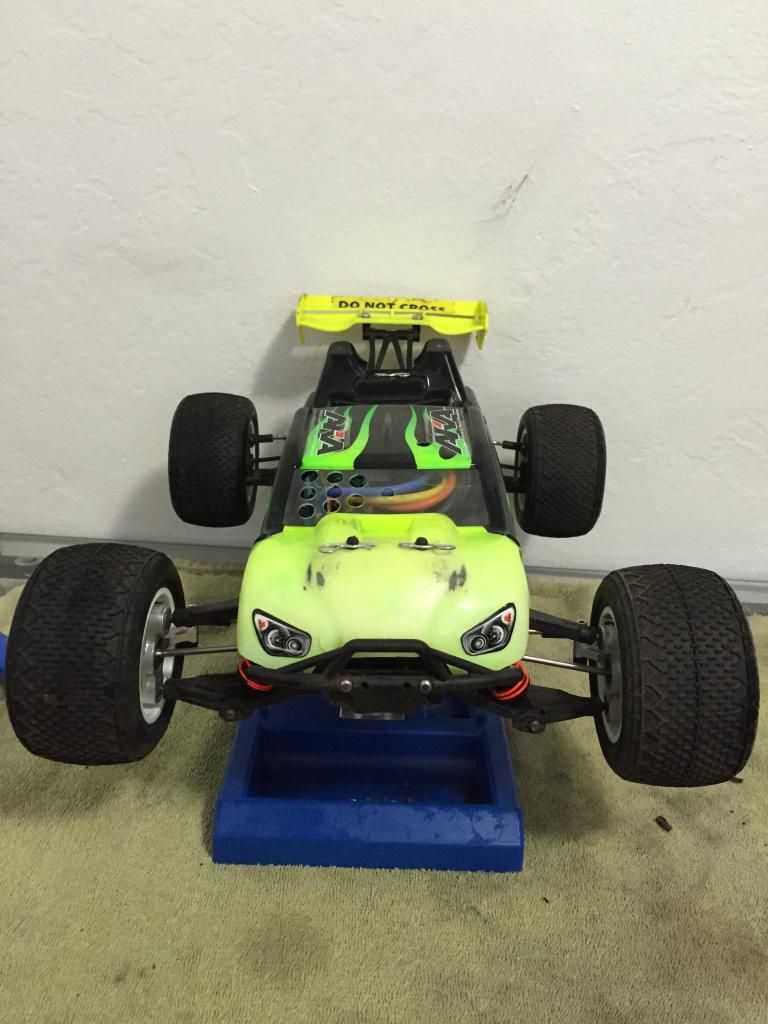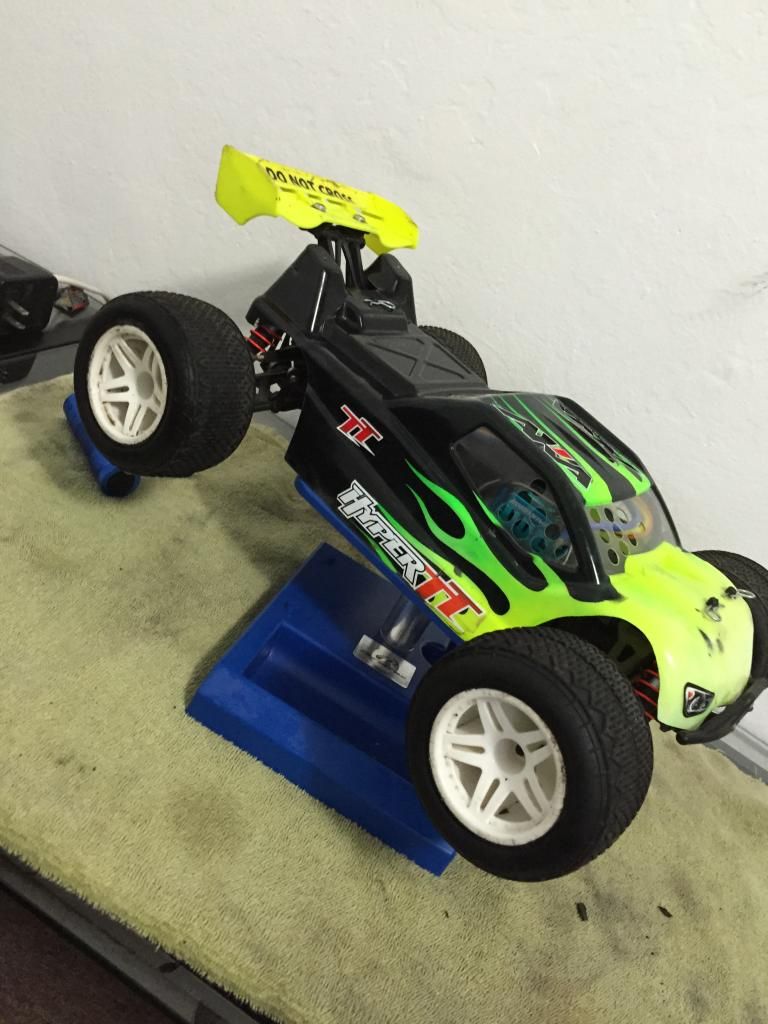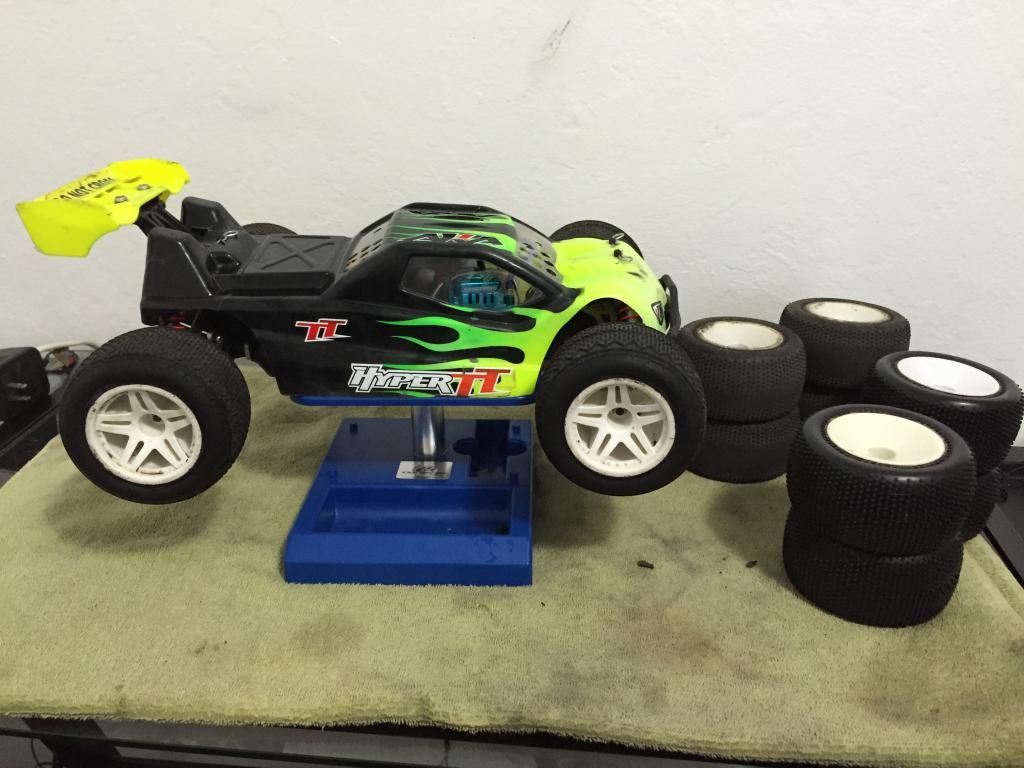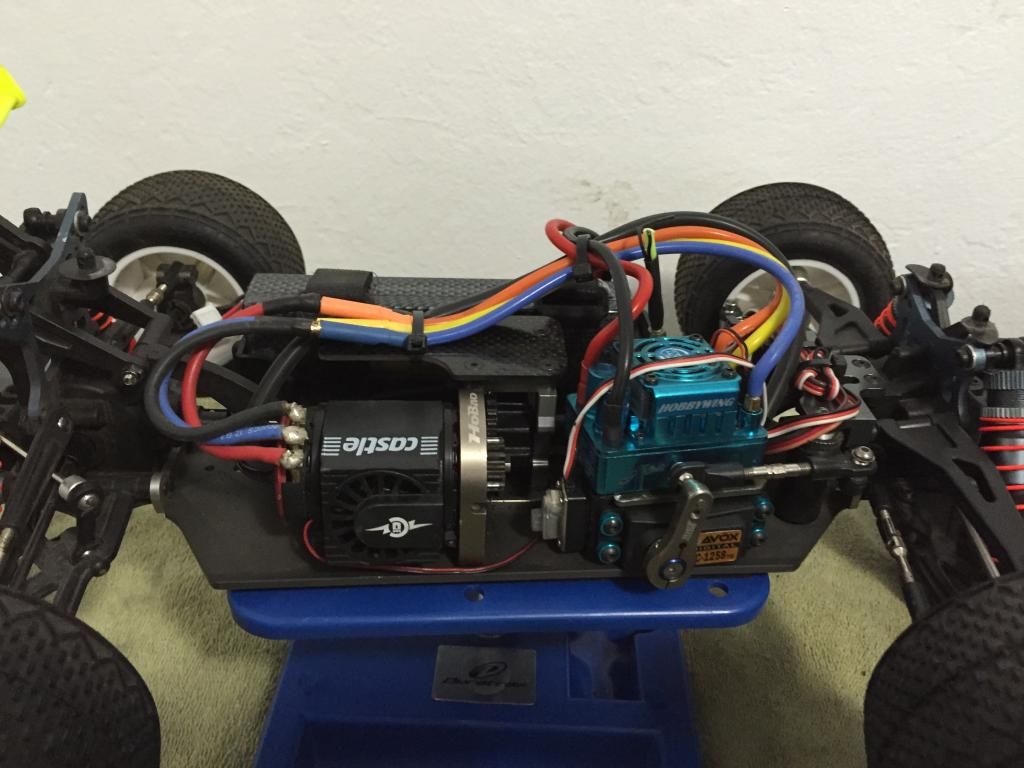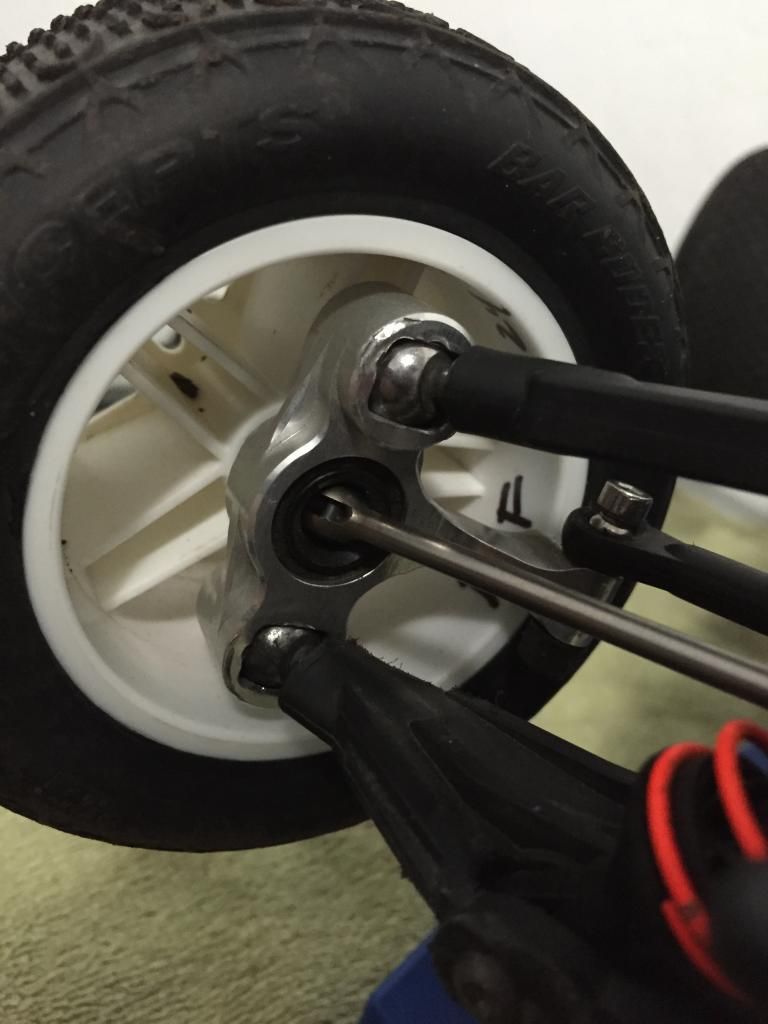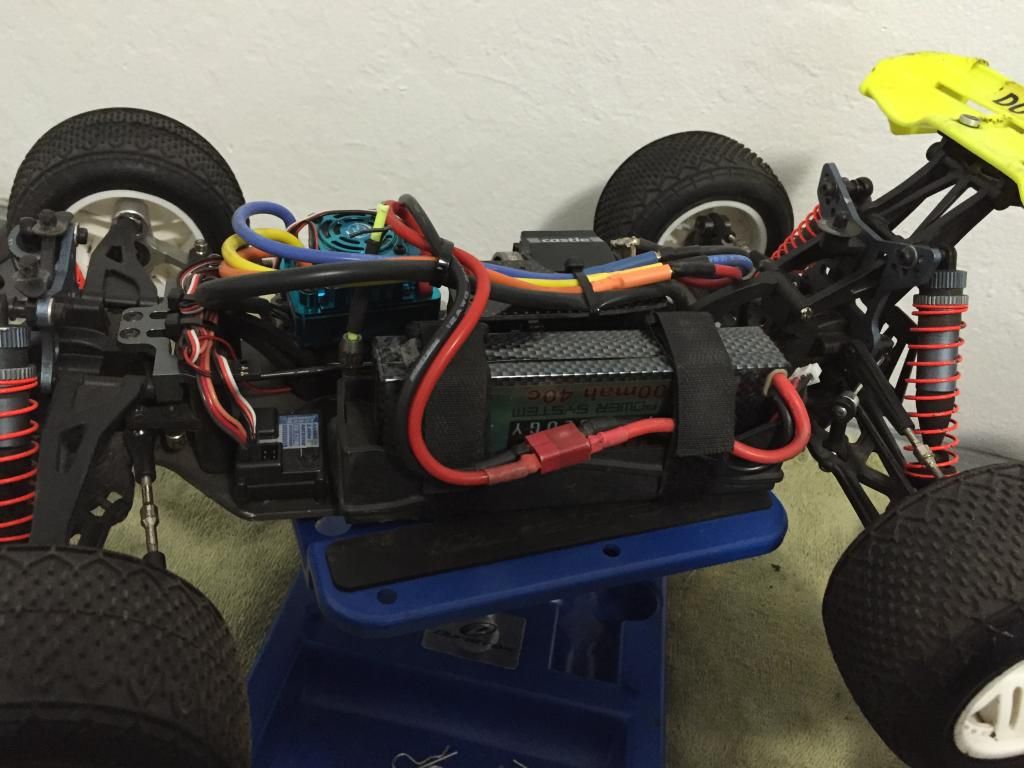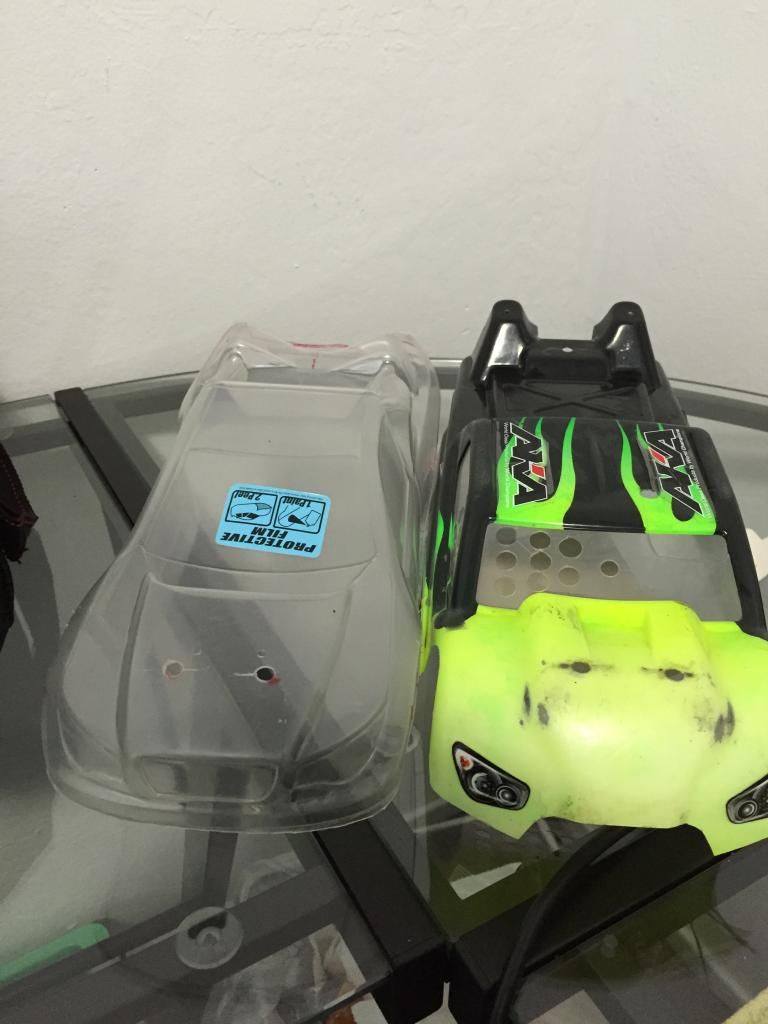 willing to entertain trades for tekno sct410 stuff or airtronics rx's tekin pro4 HD
---
Last edited by Thursday; 02-11-2015 at

08:33 PM

.
01-29-2015, 08:32 AM
---
Trade for a nice basher stampede or emaxx? Open to offers
01-29-2015, 09:03 AM
Tech Rookie
Join Date: Jan 2015
Posts: 5
---
PM sent
01-29-2015, 07:31 PM
---
sorry no trades for nitro
01-30-2015, 08:56 AM
---
Early morning frump
01-31-2015, 07:58 PM
---
any trade offers?
01-31-2015, 08:36 PM
Tech Master
Join Date: Nov 2009
Posts: 1,231
---
Funny.. You must have purchased this truck from Texas..this was one of my old TT's.I won many of races with this truck with a RX8 and a 4600 Tekin..
GL with sale..
02-01-2015, 08:21 AM
---
I did. Purchased from a fellow named Matt is superco on here. Good guy. Got a good deal and the truck runs amazing. Def a head turner.
02-01-2015, 08:11 PM
---
late night bump
02-03-2015, 07:33 PM
---
bump open to trade offers
02-04-2015, 07:50 PM
---
up
02-05-2015, 04:30 PM
---
Bump
02-07-2015, 12:31 PM
---
Looking for a mini revo?
02-07-2015, 08:47 PM
Tech Adept
Join Date: Oct 2014
Location: Oregon, USA
Posts: 237
---
You got a PM!
02-08-2015, 01:49 PM
---
Bump.

Also forgot to mention it has aluminum rear hubs. Will come with some spare parts