Team Losi 8ight 2.0 roller w/ *Tons of parts - Cheap
10-25-2014, 09:55 AM
Tech Adept
Join Date: Aug 2012
Posts: 241
Team Losi 8ight 2.0 roller w/ *Tons of parts - Cheap
---
I have a Losi 8ight 2.0 roller for sale. I don't know much about Losi's but my friend said it's set up well and with the extra parts, you'll be racing for a while without dumping $ into it. I bought this from a friend but I never did end up setting it up or running it. Everything is CLEAN and in good condition. Things got way too busy and this will likely sit on the shelf for a long time if I don't sell it. Willing to sell it at a huge loss. Everything in the pictures is included.
Here is the new in package parts list and their original retail price:
(2 packages) 15mm shock piston guide: $8.99 x2
(3 packages) F/R CV drive coupling set: $6.99 x3
8mm suspension balls: $4.00
Rear Gearbox bearing inserts: $2.62
(2 packages) Shock o-ring set: $3.99 x2
(2 packages) 15x21x4 sealed bearings (2): $5
8x16 Sealed bearings (4): $7
(2 packages)Front Spindle Carriers: $14.99 x2
Center FR CV drive shaft assembly: $23.99
(2 packages) Turnbuckles with ends: $6.99 x2
Rear Shock Tower: $37.99
Electric Motor Mount: $35.99
Rear Chassis Brace: $3.99
F/R CV Drive Shafts (2) $35.99
Rear Suspension Arm: $16.99
8x14x4 flanged bearing Sealed (4): $19.99
Grease Boot: $6.99
F/R/C diff housing: $7.99
Center FR CV Driveshaft Assembly: $18.45
F/R CV driveshaft (1): $16
Rear Suspension Arms: $14.99
Air Filters (2) - $8
TOTAL NEW PARTS WORTH $356.86
List of Used parts and their approx value (way less than 1/2 of retail?)
Complete diff - $25
2 sets of front arms - $15
Steering rack - $5
2 rear fully built shocks and one front shock - $30
4 clutches/flywheels - $60
3 clutch bells - good condition - $20
4 sets of springs for tuning F/R - $10
2 sets motor mounts - $20
Various brake and throttle linkage - $10
Various hinge pin holders $5
Bulkhead
Brake linkage brace (alum)
Mostly new in package 15mm shock Ends, Cups, Bushing - $4
TONS of outdrives - all good condition 6 pairs - retail for $16/pair - do the math - worth close to $100 I'll value it at $40.
2 wings good condition - $10
Losi Wing Stay - $5
TOTAL USED PARTS WORTH $259 at less than 1/2 of retail cost.
TOTAL VALUE OF NEW AND USED PARTS EQUALS $615.86 plus there are more parts included that I didn't list - like drive shafs, body mounts, turnbuckles, screws etc (in pics)
I WILL SELL ENTIRE PACKAGE INCLUDING THE ROLLER FOR $old shipped in USA or Canada. This package new is worth over $1000!
Custom painted body in absolutely mint shape: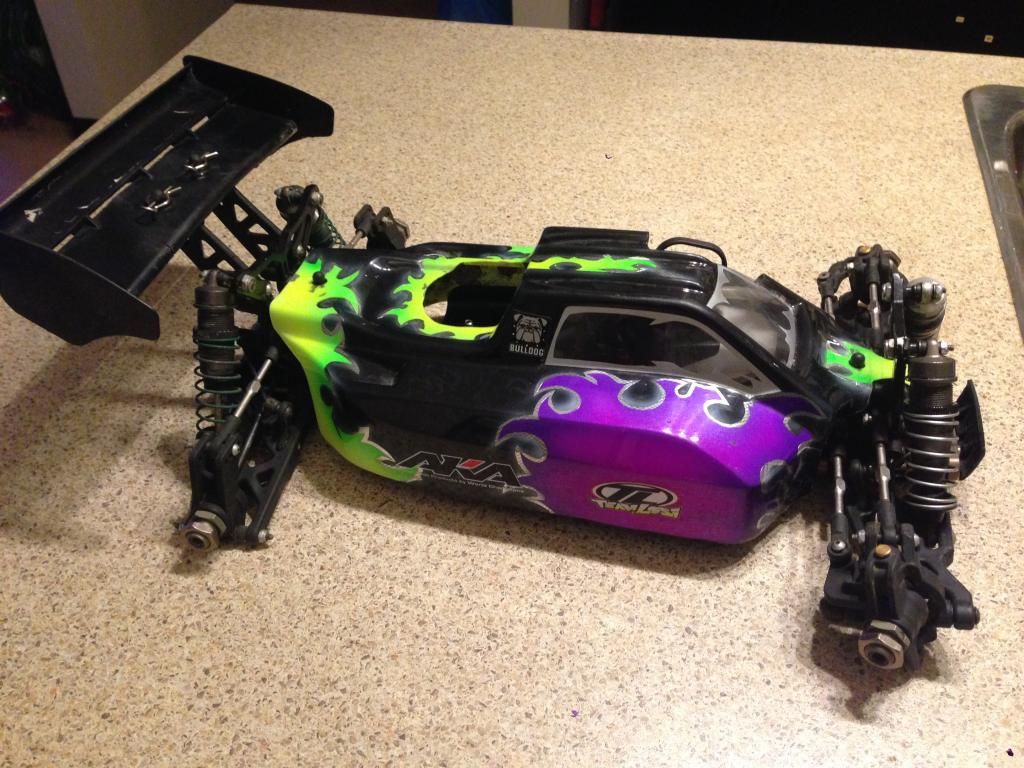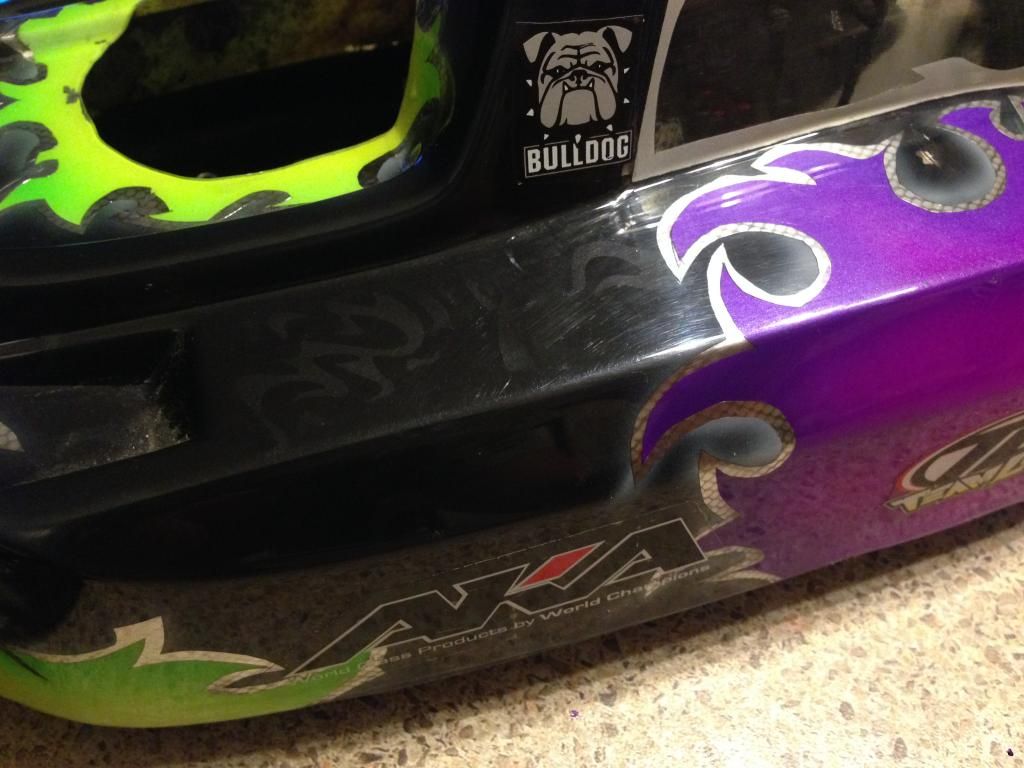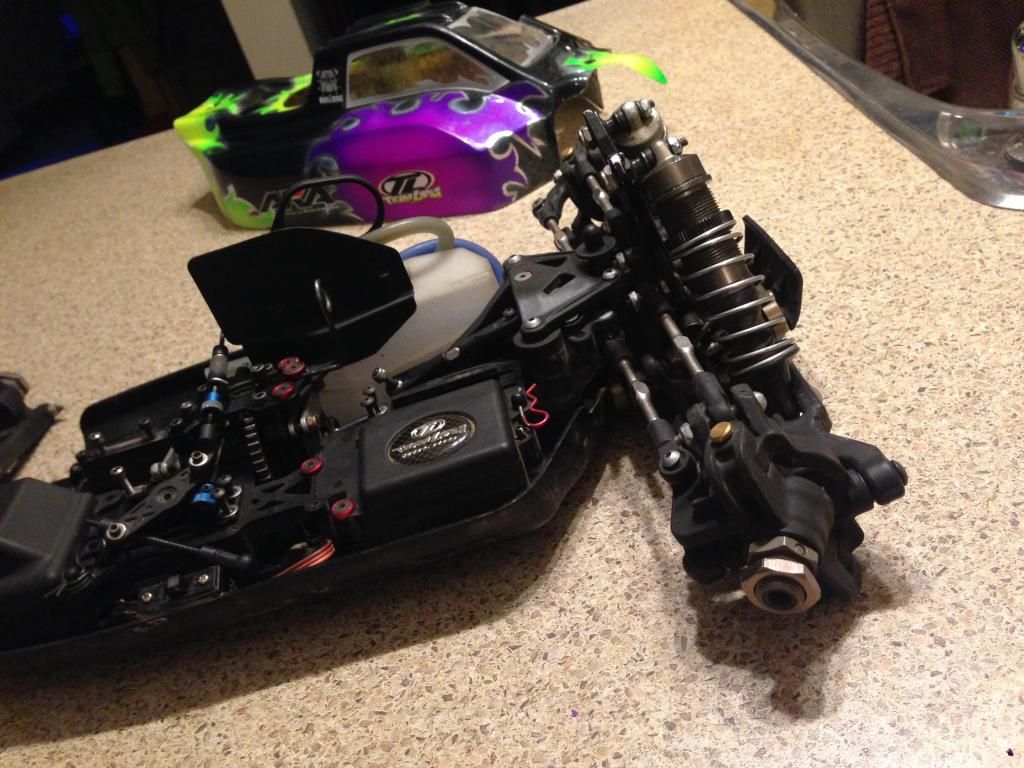 These next 2 pictures just show the condition of the outdrives: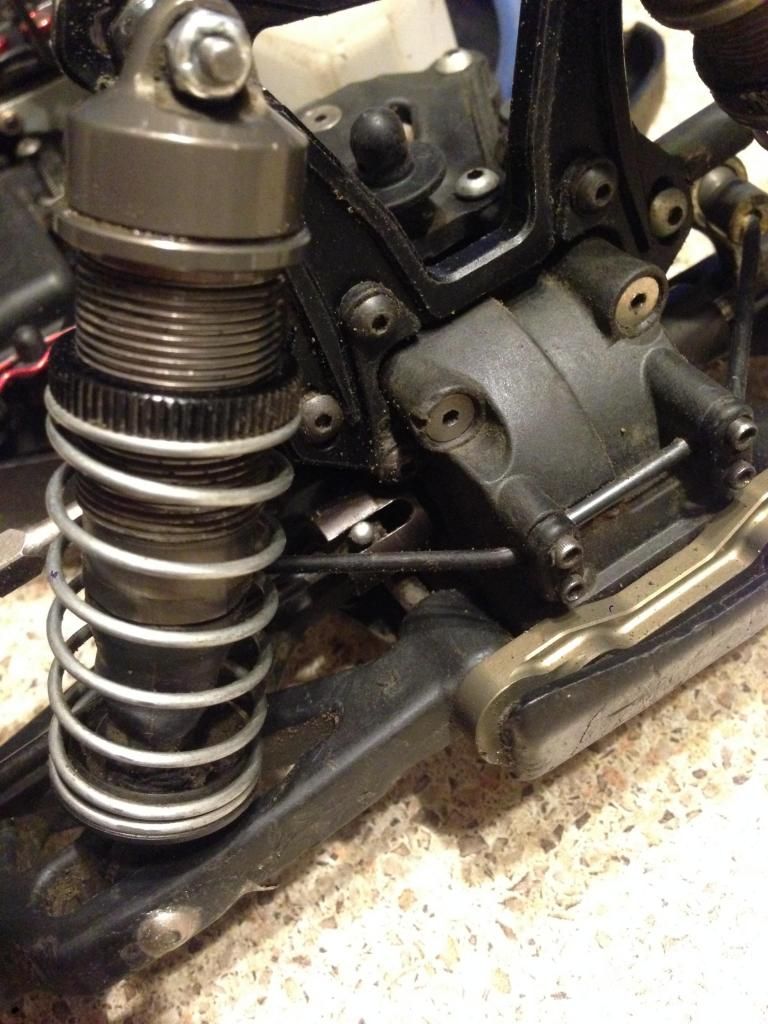 The chassis has hardly any wear on it - check out the chassis thickness: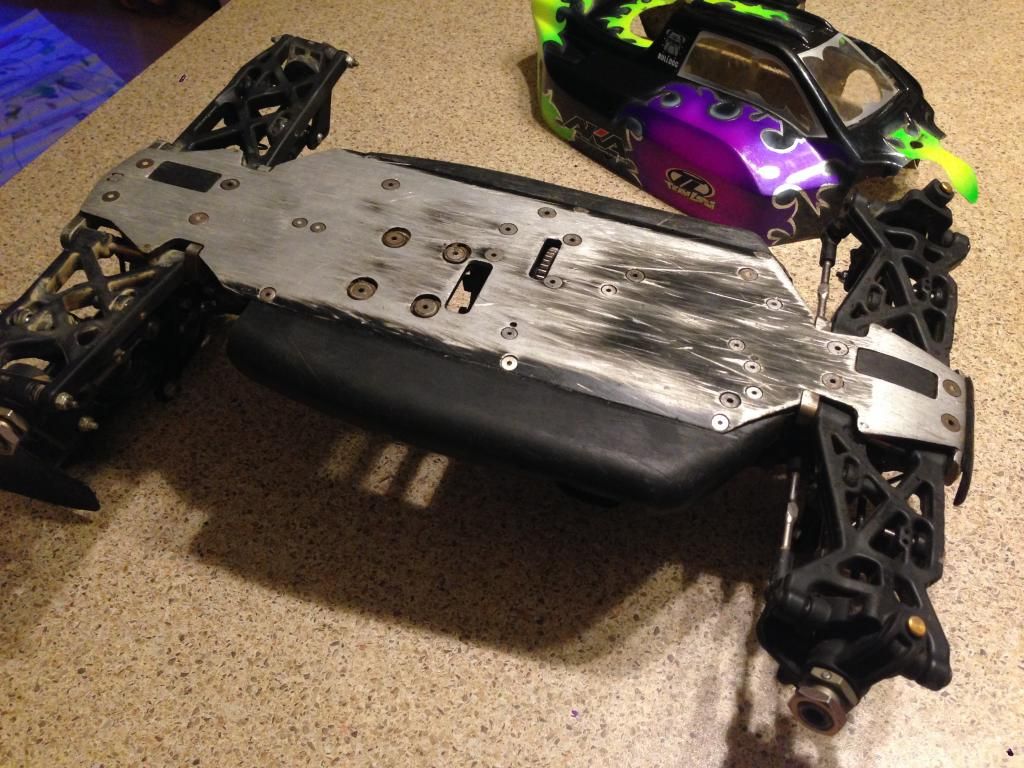 Complete extra diff: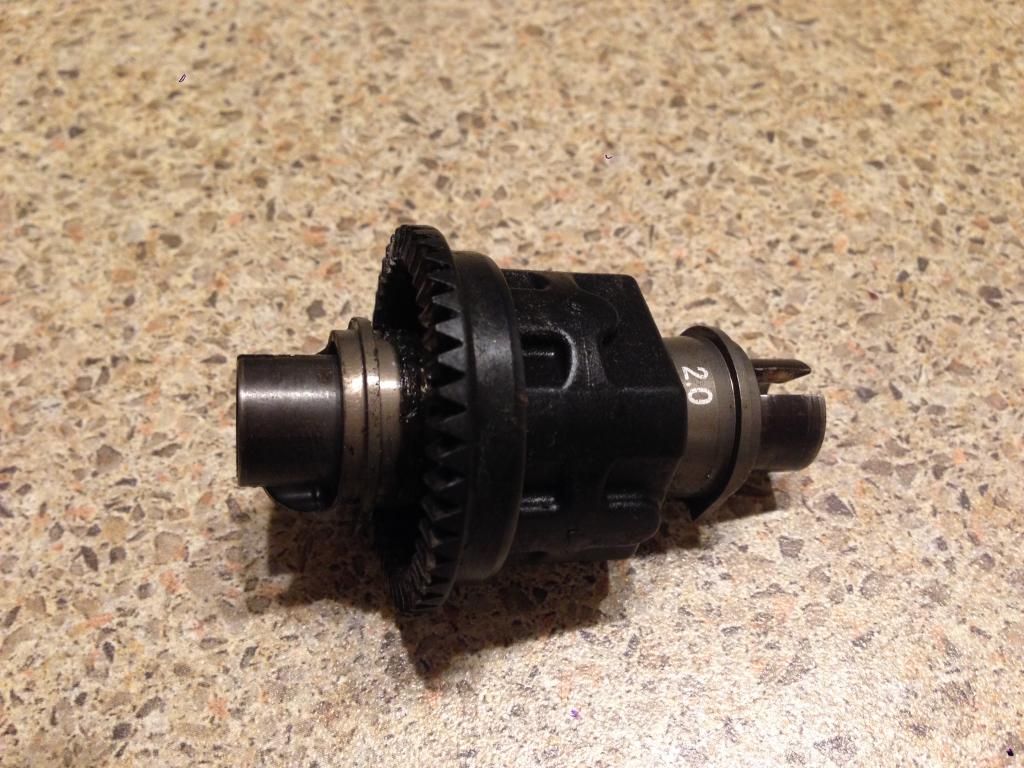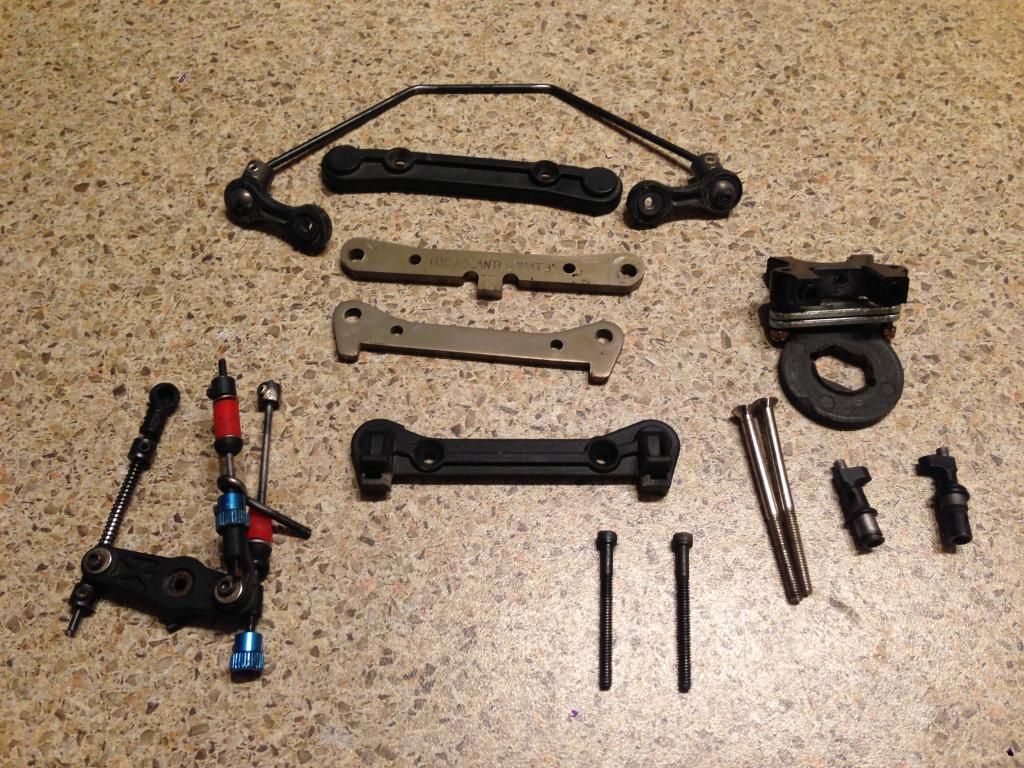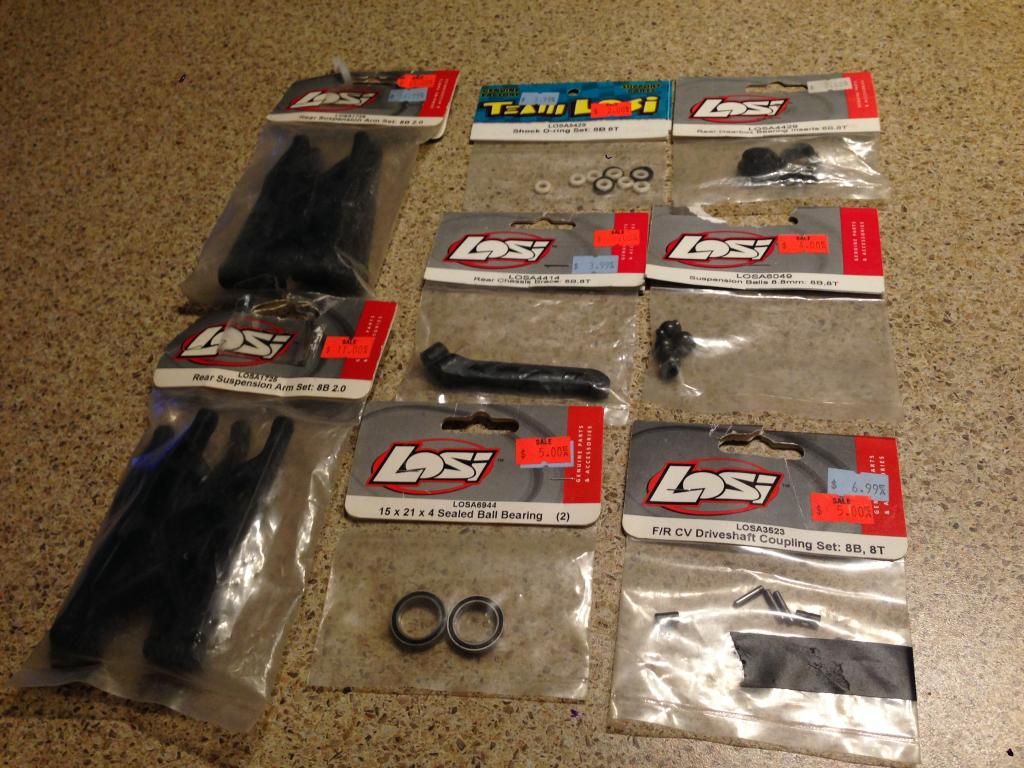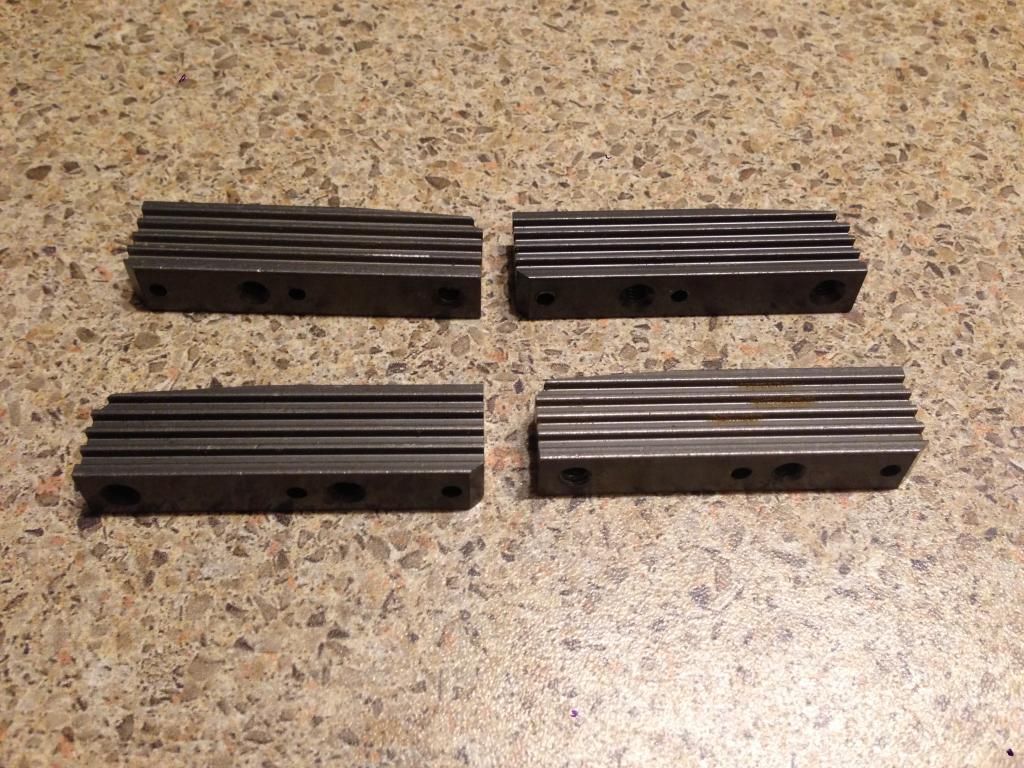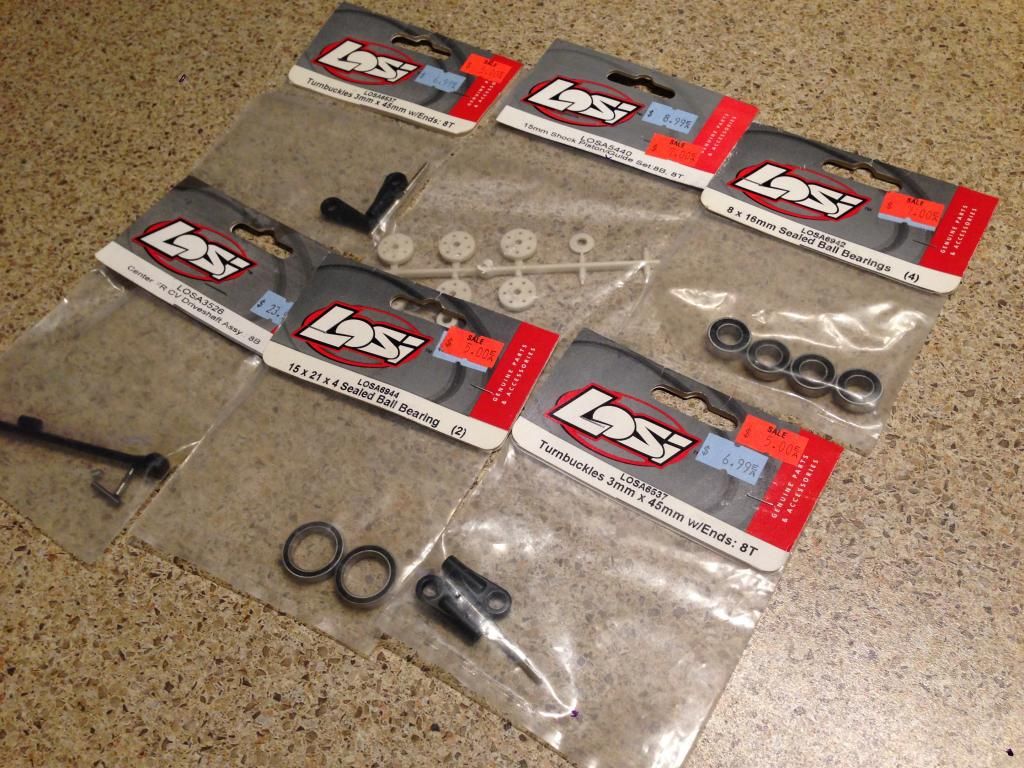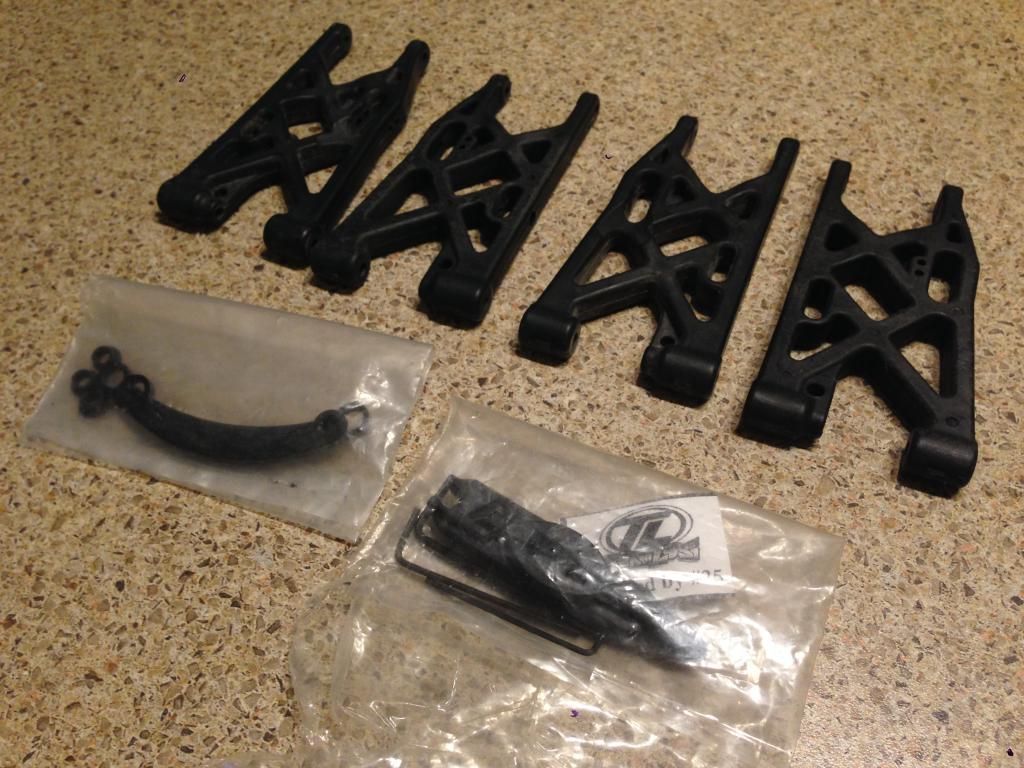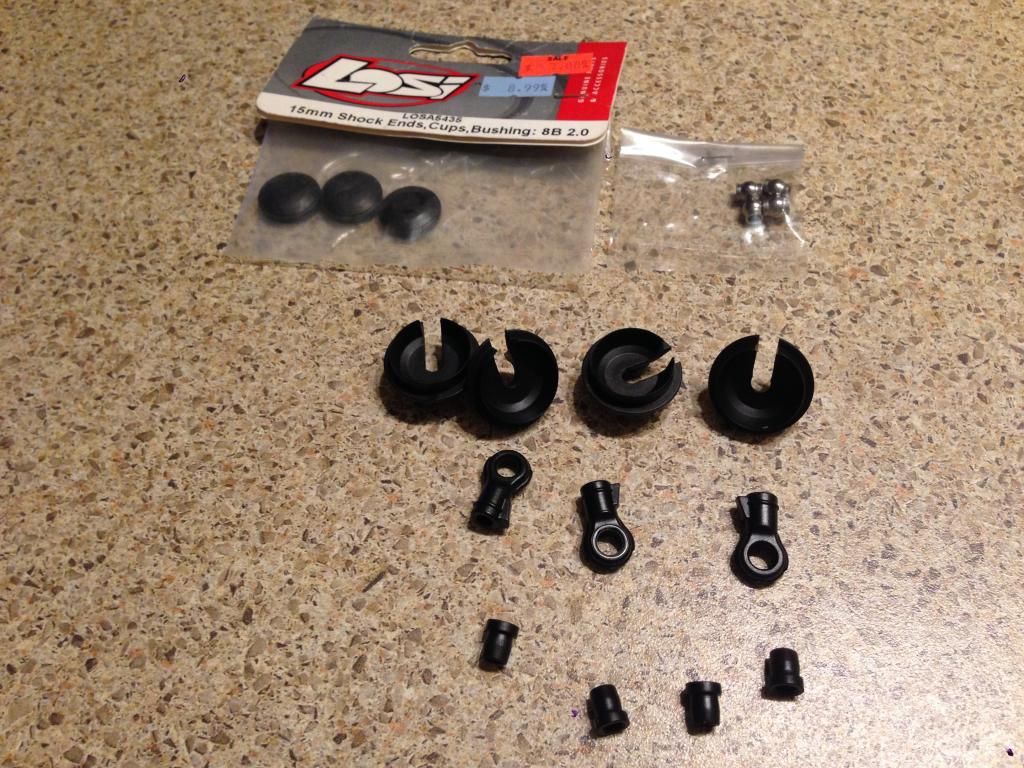 These various screws will be included and put into a baggie upon shipping: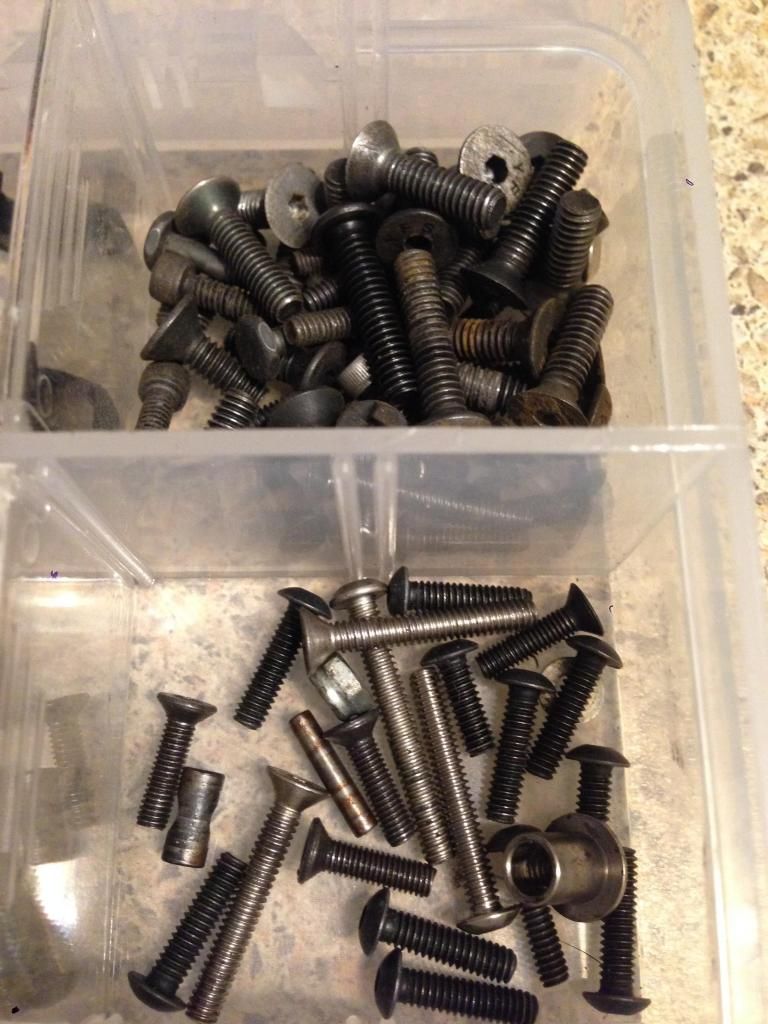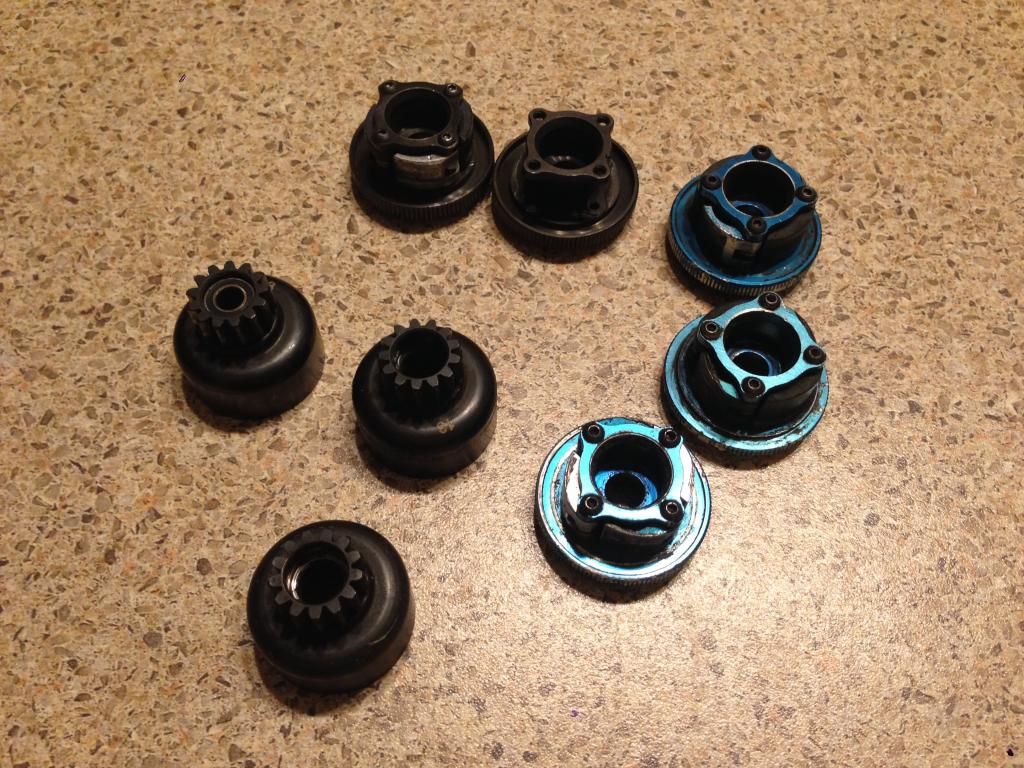 [img][/img]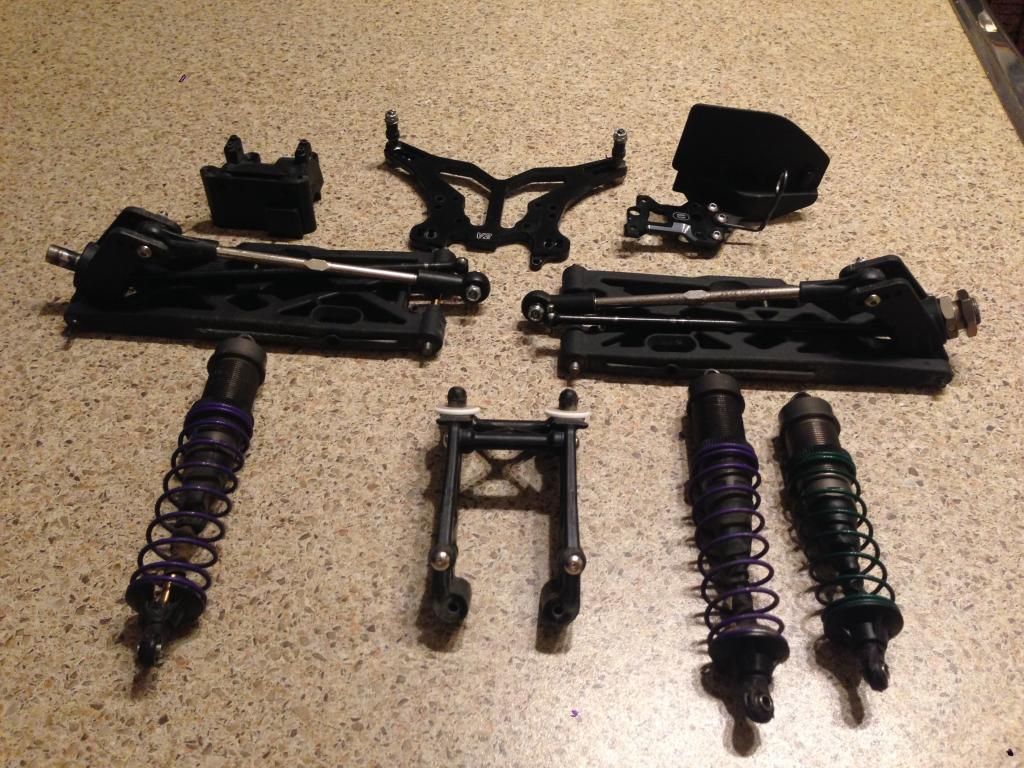 These tires are used. 2 have decent thread on them and 2 are on their way to being bald.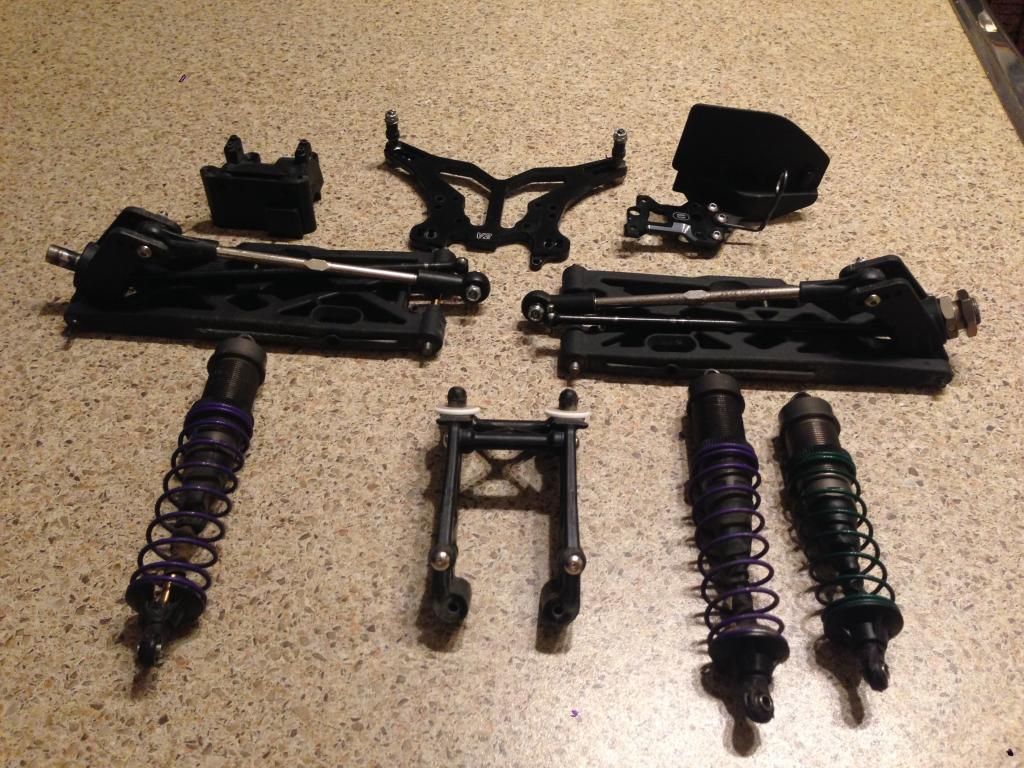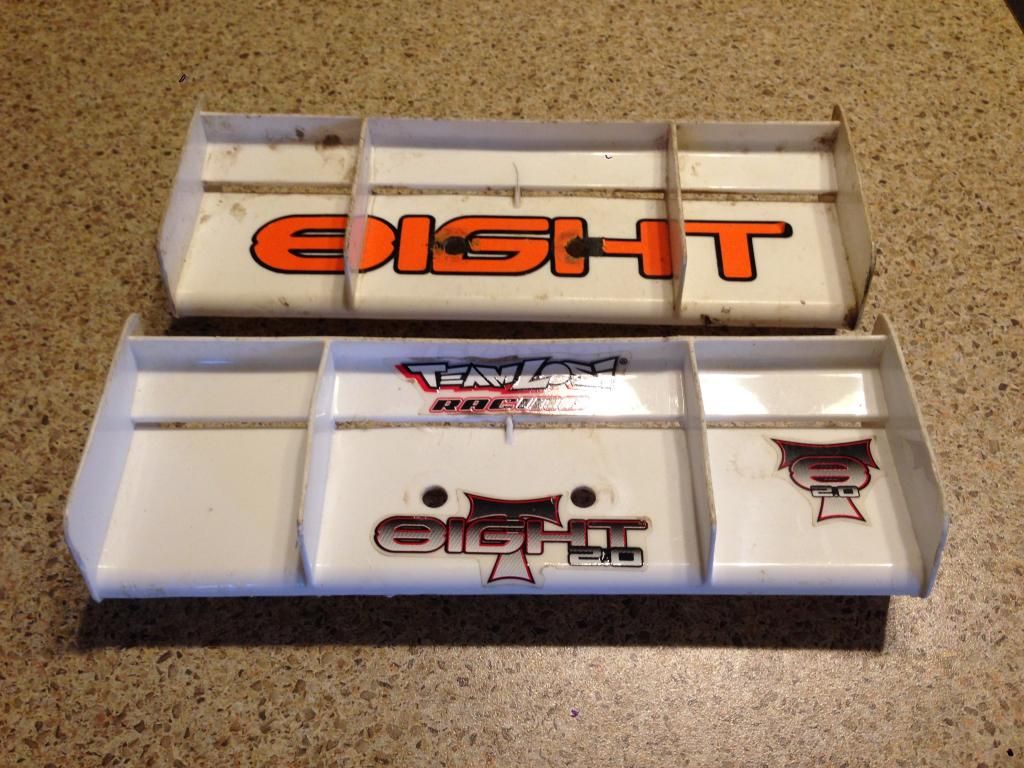 ---
Last edited by Dez; 10-26-2014 at

03:41 PM

.
10-26-2014, 07:30 AM
Tech Rookie
Join Date: Oct 2006
Posts: 1
---
pm send
10-26-2014, 03:41 PM
Tech Adept
Join Date: Aug 2012
Posts: 241
---
SOLD!
Currently Active Users Viewing This Thread: 1
(0 members and 1 guests)
Posting Rules
You may not post new threads
You may not post replies
You may not post attachments
You may not edit your posts
---
HTML code is Off
---