Tekin RS, Brushless hobbies esc 7.5 motor
12-01-2013, 11:13 PM
Tech Elite
Join Date: May 2011
Location: Victoria, BC
Posts: 2,130
Tekin RS, Brushless hobbies esc 7.5 motor
---
Tekin RS - Had this a couple years. definitely well used. case has lots its sticker and has definitely been jimmied in and out of cars over the time ive owned it.
$60 by itself or $75 with the hotwire.
Brushless hobbies LT4 120amp w/Tekin 7.5 - Pulled from a working buggy i just sold. Had no problems with speed and keeping up to the more modern 6.5 cars at the local offroad track.
Esc case has come apart and i have mended it at that cost of the sticker. esc comes preloaded with hobbywing2.1 software with lots of boost set into it heh.
Id like to get $80 for the pair together.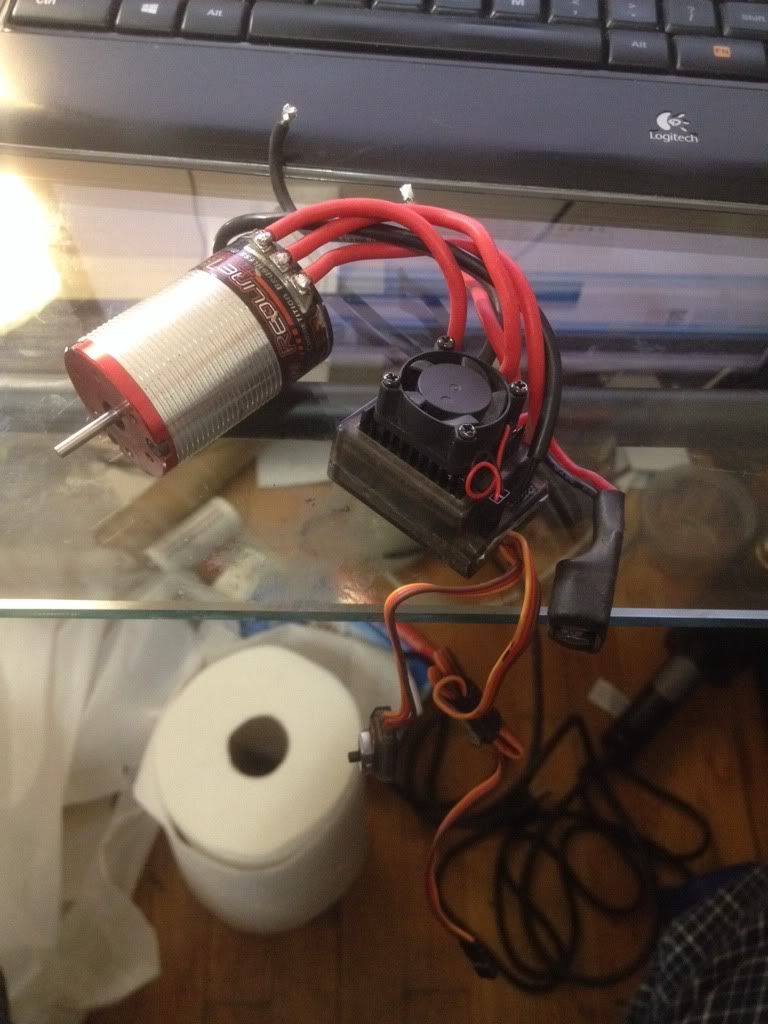 if anyone would like to get into 1/12th scale i could put together an associated 12r5.1lipo with the tekin rs, servo and a 17.5 motor for a good price. somewhere around $180. im not posting that for sale but putting it out there if someone was indeed interested.
all you would need is new tires, body and radio.
12-02-2013, 05:15 AM
Tech Adept
Join Date: Oct 2012
Location: Urbana,IL
Posts: 155
---
Will you include the toilet paper?
Currently Active Users Viewing This Thread: 1
(0 members and 1 guests)
Posting Rules
You may not post new threads
You may not post replies
You may not post attachments
You may not edit your posts
---
HTML code is Off
---