Selling Out-EREVO, TC5, PRO2, LiPos, Charger
06-28-2013, 12:56 AM
Tech Regular
Selling Out-EREVO, TC5, PRO2, LiPos, Charger
---
So my hobbies have changed to full sized cars therefore these just collect dust now. I have 4 vehicles up for sale and some components. All prices are OBO and plus actual shipping cost. If you would like more pics or pics of something specific please let me know. I will bundle for better deals and combine shipping if you want multiple items.
The first is a Traxxas Erevo that is RTR with several upgrades including sway bars, Brushless system (hobbyking ESC
http://www.hobbyking.com/hobbyking/s...dProduct=17235
includes program card, Leopard motor 4 Pole forget the Kv its the middle range of the 3 they had at the time), single high torque servo, and a Spektrum DX3c with model memory and will include 3 compatible receivers. will include 3 bodies stock, emaxx shell, and Ford Raptor body. I would like $300 plus shipping.
Next is a Team Associated FT TC5 that is ARTR I bought this as a roller on here and ended up never actually using it. I purchased all new electronics but never ran it. It was going to be just for speed runs but lost interest before finishing, Hobbyking 60a sensor/sensorless ESC
http://www.hobbyking.com/hobbyking/s...dProduct=28375
with turnigy trackstar 7.5t sensored motor
http://www.hobbyking.com/hobbyking/s...dProduct=21960
, and a basic water proof servo all of which are brand new. Car comes with 3 sets good sets of wheels/rubber tires will need a RX/TX and to have servo mounted to be RTR. $185 plus shipping.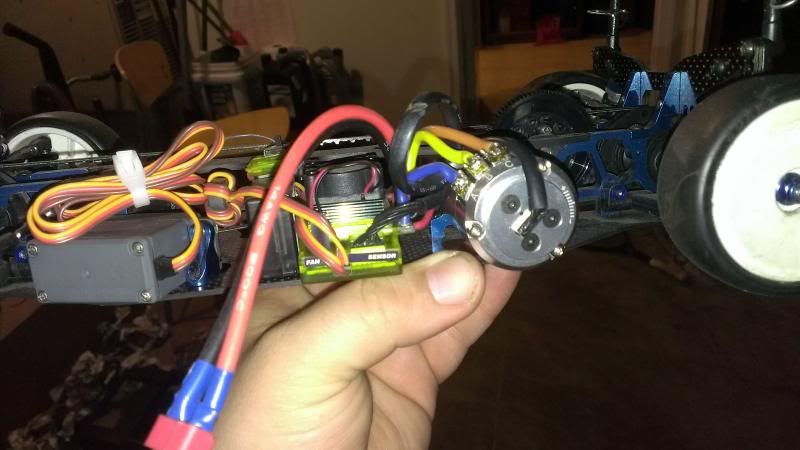 The next 2 are practically new trucks and are both the same kind of truck. They are Racers Edge Pro2's not a big name brand but has good credentials the OFNA TS2 Pro is a clone of this truck and they are fast trucks more than capable of competing in any 2wd SCT class. One truck is completely stock (The trucks I am selling are the older version of this truck the only difference is water resistant and comes with a new servo all else is the same
http://www.amainhobbies.com/product_...FbGDQgodpnMAIQ
brushless LiPo ready and 2.4Ghz system) and has only got about 5 runs on it Vehicle is RTR and I would like $125 plus shipping for this one.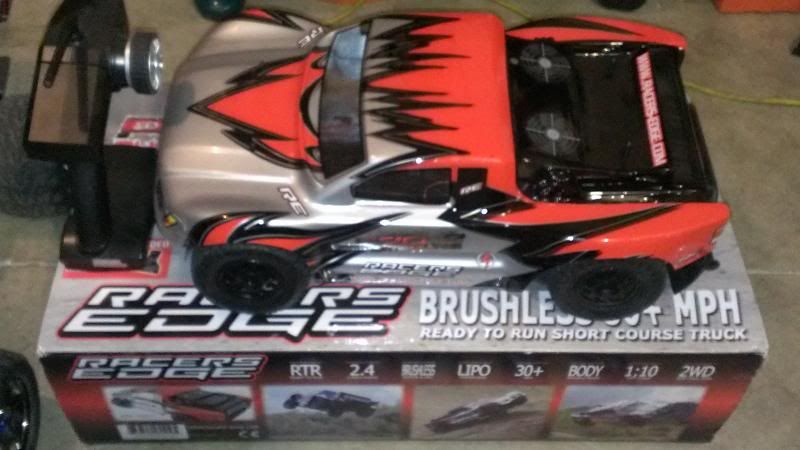 This truck is the same model as above but I have upgraded the servo to a high torque model, and the motor/esc to water proof. (
http://www.hobbyking.com/hobbyking/s...dProduct=25141
) I also upgraded to Proline Holeshot tires that still have good tread left. This truck has about 10-15 runs on it and is RTR, I would like to see $165 plus shipping for this one.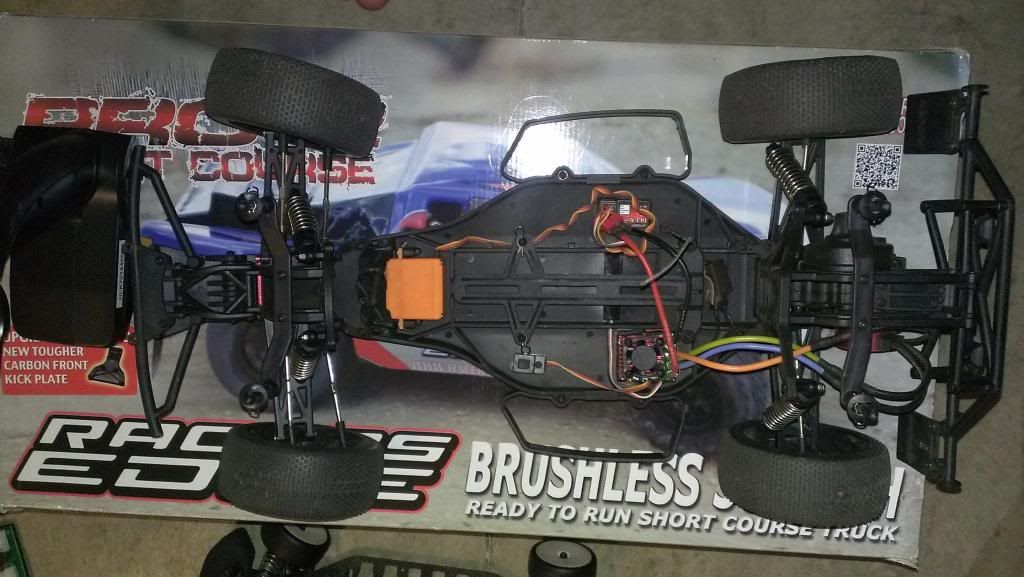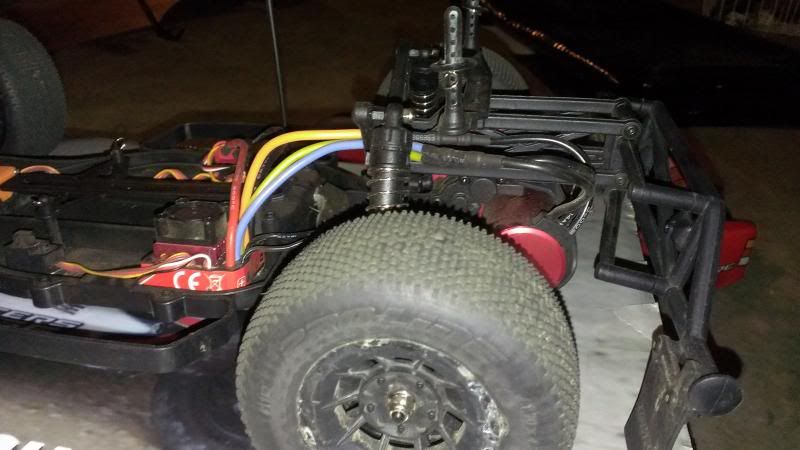 Next I have a Thunder AC6 Charger SOLD!
All LiPos have sold!!!
Again all prices are OBO dont hesitate to reach out if you have questions, or want more pics. If anyone is interested in the whole lot I will give a sizable discount to buy it all. What ever does not sell within 1 week will be going to Ebay so if your interested be sure to let me know.
---
Last edited by And187; 07-03-2013 at

03:41 PM

. Reason: items sold
06-28-2013, 05:37 AM
Tech Elite
---
Interested in both NANO's. But what is it exactly that u can not guarantee on these lipos? :???:
06-28-2013, 07:36 AM
Tech Regular
---
06-28-2013, 09:27 AM
Tech Addict
Join Date: Jul 2010
Location: San Antonio
Posts: 513
---
PM sent!
Im in salem so I can pick up, no shipping
06-28-2013, 09:35 AM
Tech Elite
---
OK, understood regarding the disclaimer
I am interested! IN BOTH NANO's
Just let me know what would shipping cost to Tampa Fl. 33618
06-28-2013, 10:43 AM
Tech Master
Join Date: Jan 2013
Posts: 1,944
---
Pm sent on the 3S Zippy.
06-28-2013, 12:35 PM
Tech Apprentice
Join Date: May 2013
Posts: 66
---
Would you do 300 shipped on the revo
06-28-2013, 01:18 PM
Tech Elite
---
what would u do for the TC5 as a roller? Everything but NO ELECTRONICS?
06-28-2013, 05:01 PM
Tech Regular
---
For offers please pm me. All pms replied
06-28-2013, 05:02 PM
Tech Regular
06-28-2013, 08:53 PM
Tech Adept
Join Date: Dec 2011
Location: Clearwater, FL
Posts: 238
---
pm sent
06-28-2013, 10:40 PM
Tech Regular
---
Pms replied
06-28-2013, 10:51 PM
Tech Apprentice
Join Date: Jun 2013
Posts: 93
---
Are those nanos still available?
06-28-2013, 11:13 PM
Tech Master
Join Date: Dec 2009
Posts: 1,451
06-28-2013, 11:22 PM
Tech Regular