OFNA Nexx8, ARTR, steal of a deal! RC10T FS as well!
05-06-2013, 08:53 AM
Tech Rookie
Join Date: Jan 2010
Posts: 18
OFNA Nexx8, ARTR, steal of a deal! RC10T FS as well!
---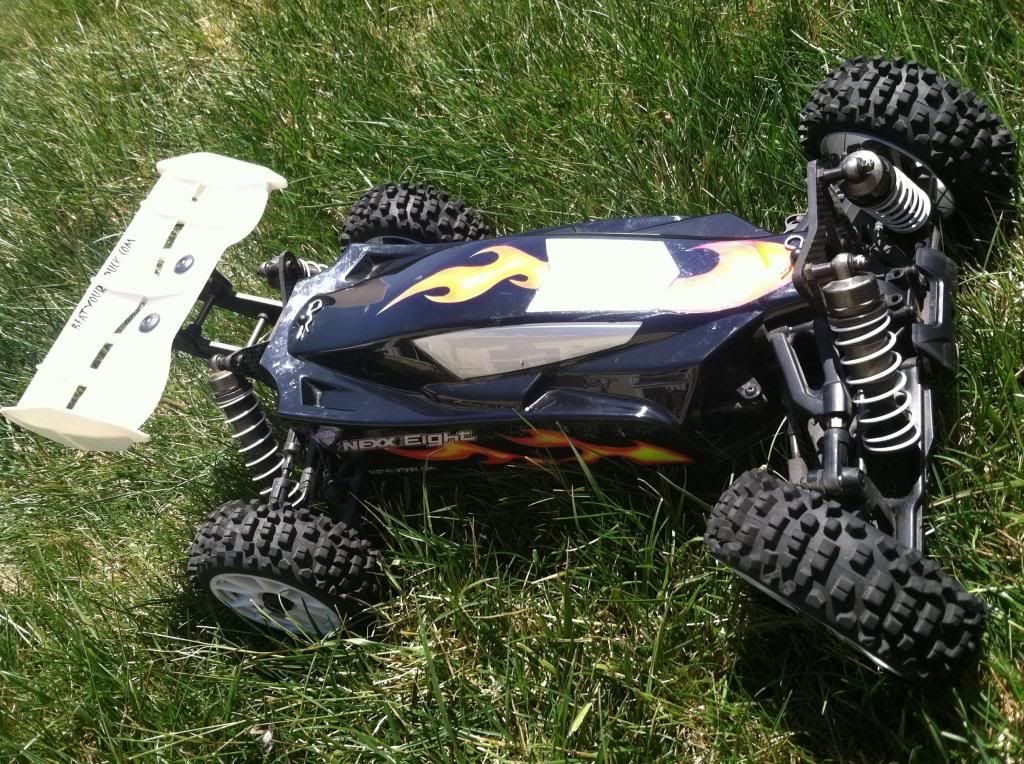 Looking to sell my OFNA/ HoBao/ Hong Norr Nexx8 buggy. Very fast with a:
Castle MMM
Castle 2650 motor
HiTch 5955TG servo
Carbon fiber front and rear shock towers and chassis brace
King Headz aluminum knuckles
CNC Ackermann plate
Aluminum wing spreaders
Full coverage aluminum wheel nuts
DE Racing chassis bumpers
Multiple sets of 85%+tires
Multiple sets of 85%+tires
- 1 full set of: PL Crimefighters on Panther wheels
PL Bowties on OFNA wheels
No Names on OFNA wheels
Supra Sales "Calibers" on Supra Sales wheels
Supra Sales Big Blocks on Supra Sales wheels
-1 PAIR of Panthers on Panther wheels
Spare parts (aluminum servo saver tube, king pin screws, F&R lower arms, upper arms, front c hubs, rear up rht & upr arm, bumper, stock toe in blocks, various stock parts...).
Very slick buggy, it turns better than anything else out there, jumps like Evel Knievil and has proven to be very durable. I am not much of a racer, and my Savage Flux is my "go to" basher, so this one needs to go.
Might be willing to part out, for the right price and if most of it is accounted for...
Trades might include a scaler, wraith, Twin Hammers, exo terra etc. Offer up, worst I can say is "no thanks bro."
Offering this clean, low use buggy for sale at $450. Add your radio gear and you are off to win some races! Emailat "mmbackpacker at hot mail point com" is the best, quickest way to get a hold of me here. I readily accept paypal, but could do a postal money order as well. I have a little feedback her and more at rccrawler under the same screen name.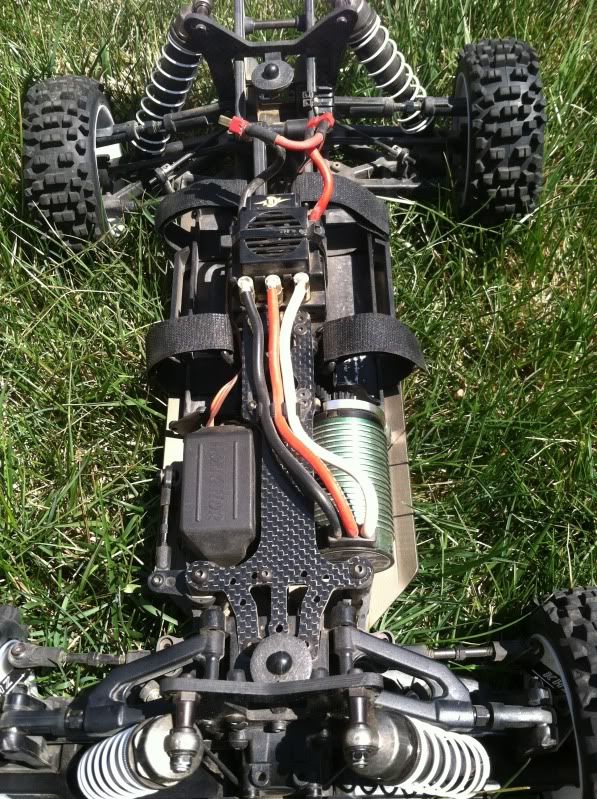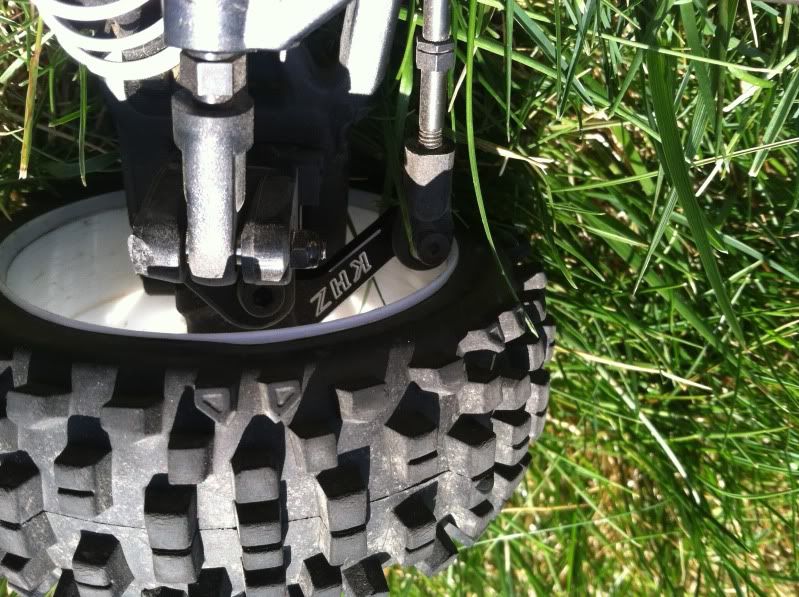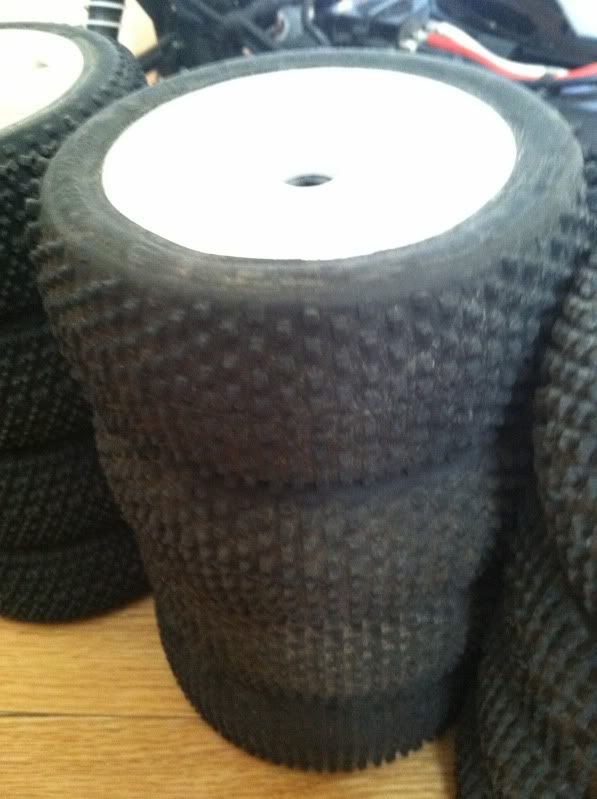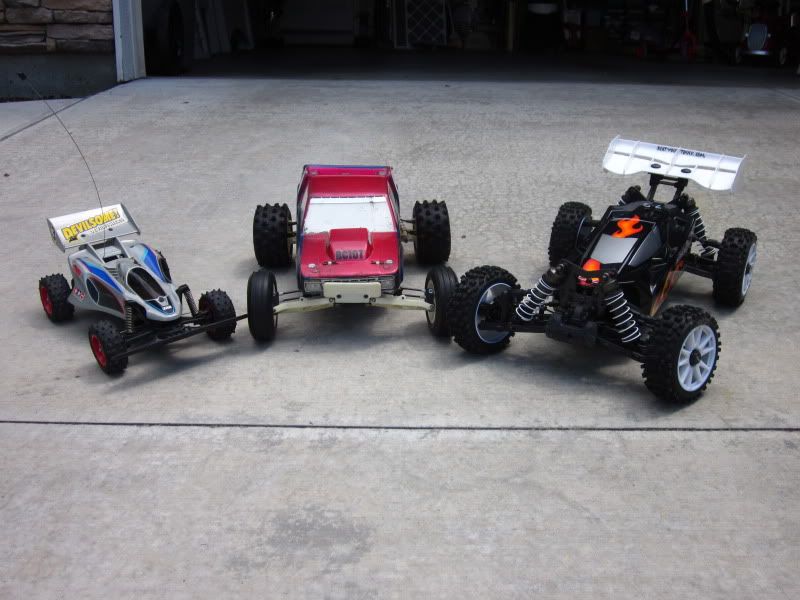 More pics available upon request!
Also up for sale is my original rc10T. Very clean, nice sample of a rare truck that started the "stadium truck" racing boom! Black "B" chassis with very little twist, all white components, an original "Dirvers" mesh stickered body, the rare narrow front wheels (not buggy narrow, these narrow wheels only were around for a short while). It is NOT 100% original, various screws are not correct, and I believe it has buggy shocks, as well as aftermarket (but period correct) rear tires. It would look AWESOME sitting proudly on display in your shop or bookshelf or would make a great vintage racer! $75. See above pictures, and, as above, more pics on request!
---
Last edited by mmbackpacker; 05-06-2013 at

06:32 PM

.
05-06-2013, 06:33 PM
Tech Rookie
Join Date: Jan 2010
Posts: 18
---
TTT
Currently Active Users Viewing This Thread: 1
(0 members and 1 guests)
Posting Rules
You may not post new threads
You may not post replies
You may not post attachments
You may not edit your posts
---
HTML code is Off
---