Supervee 27 brushless for trade
01-17-2013, 06:01 PM
Supervee 27 brushless for trade
---
TRADED




I moved and my new home doesn't have easy access to a pond so I'd like to trade this off. Not really sure what I want but if you're interested in a brushless boat and have a car/truck to trade LMK. Maybe a crawler? This supervee is in excellent shape and comes stock with grimracer prop and lipo cutoff (not currently wired in). Radio was switched from 27Mhz to Tactic 2.4 and has antenna hole sealed in top of hull. Boat is RTR minus batteries.
---
Last edited by caseymou; 02-09-2013 at

04:10 AM

.
01-19-2013, 02:38 AM
---
Bump
01-20-2013, 10:16 AM
---
Bump
01-21-2013, 04:25 PM
---
Bump
01-24-2013, 01:43 PM
---
Bump...Anyone have a nice stock slash they want to trade for this? Would have to be totally stock- or at least enough to run in local slash class.
01-28-2013, 04:02 PM
---
Would let this go for a b4.1 setup too
01-29-2013, 09:45 AM
Tech Fanatic
Join Date: Jan 2013
Location: Central Florida
Posts: 896
---
Trade? RC10GT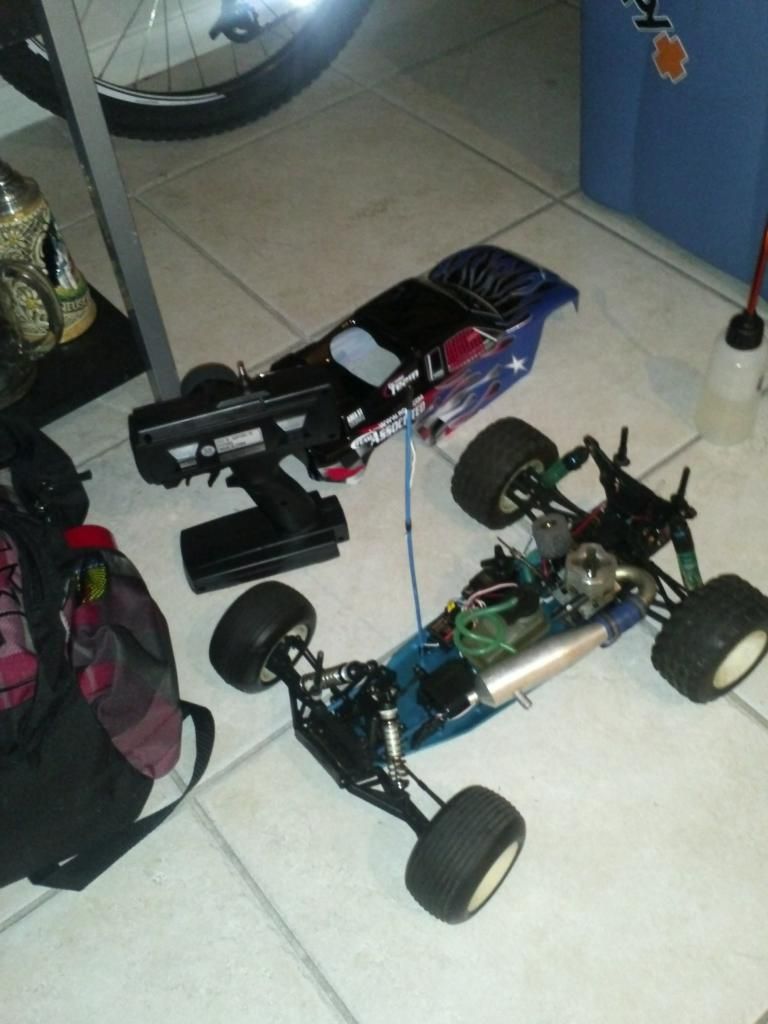 01-29-2013, 09:55 AM
---
Sorry, I have 2 of those already and another in parts. Not doing nitro any more
01-31-2013, 04:45 PM
---
Bump
02-01-2013, 10:23 PM
---
bump
02-02-2013, 07:02 PM
---
Bump
02-03-2013, 04:15 PM
---
Superbowl bump
02-03-2013, 04:30 PM
Tech Initiate
Join Date: Sep 2010
Posts: 33
trade
---
Ygpm
02-03-2013, 04:44 PM
Tech Master
Join Date: Sep 2009
Posts: 1,179
---
Trade for savage xs rtr
Currently Active Users Viewing This Thread: 1
(0 members and 1 guests)
Posting Rules
You may not post new threads
You may not post replies
You may not post attachments
You may not edit your posts
---
HTML code is Off
---