XXX-SCT w/TLR upgrades and many tires
10-08-2012, 05:10 PM
XXX-SCT w/TLR upgrades and many tires
---
Up for sale is a Team Losi XXX-SCT
SOLD!!!!
The truck has :
Front aluminum hinge pin block
Rear 3 degree aluminum toe block
threaded shocks
Ball diff (freshly built)
SCB chassis
Rear aluminum hex's
Front and rear sway bars
Titanium turnbuckles
Brand new steering rack bearings
Near new set of Jconcepts 3D's in blue compound
In addition to whats on the truck, it also comes with:
full set of AKA Rebars super soft (well worn but ideal for my track) on DE wheels
Full set of Jconcept Subcultures in Green compound (rear are worn half way) on DE wheels
SCT Chassis
Bunch of springs a misc spare parts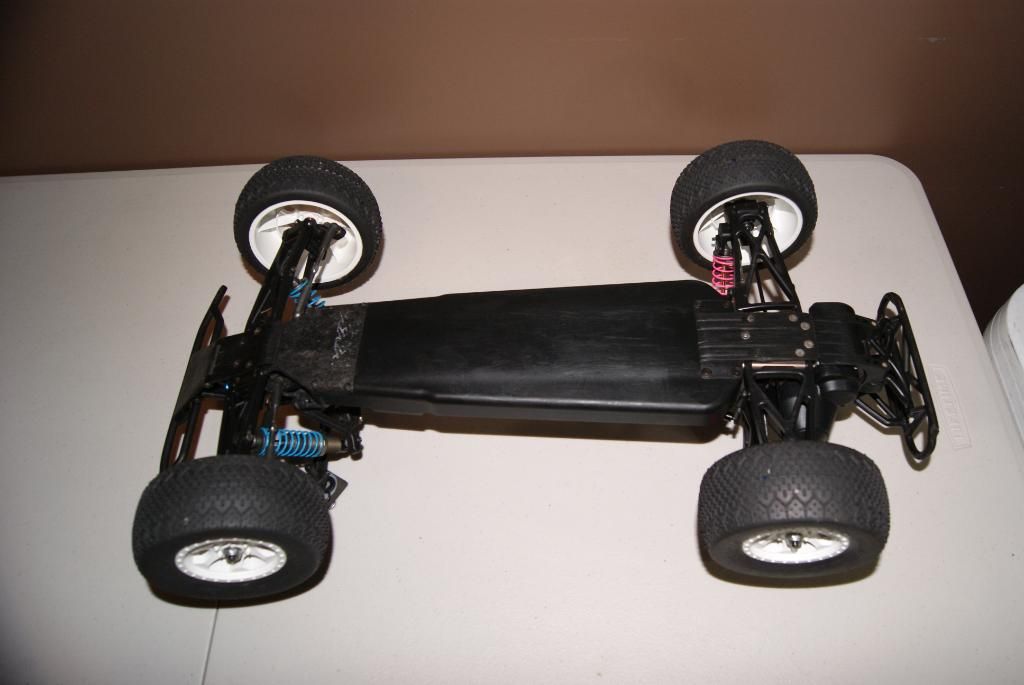 ---
Last edited by XXX Kid; 10-16-2012 at

05:46 PM

.
10-09-2012, 08:13 AM
---
Bump, this is a great setup to get someone started in short course
10-09-2012, 03:54 PM
---
Bump again for the evening crowd, price adjusted as well
10-10-2012, 05:26 AM
---
up again for the people at work looking to spend some money like me...lol
10-11-2012, 05:30 AM
---
Bumping
10-12-2012, 02:10 PM
---
One last bump before it goes on Ebay in the A.M.

Price adjusted for quick sale, this price is firm
10-15-2012, 02:16 PM
---
One last bump
10-16-2012, 03:48 AM
---
Deal Pending...
10-16-2012, 05:46 PM
---
SOLD!!!
Currently Active Users Viewing This Thread: 1
(0 members and 1 guests)
Posting Rules
You may not post new threads
You may not post replies
You may not post attachments
You may not edit your posts
---
HTML code is Off
---