HPI Blitz ESE/RTR Roller with Extras FS FT
09-30-2012, 11:26 AM
HPI Blitz ESE/RTR Roller with Extras FS FT
---
I have a HPI Blitz roller that has quite a few upgrades that are ESE, RPM, and STRC for sale. The STRC upgrades are the shock aluminum bits, the steering rack, front bulkhead, rear bulkhead, and battery piece. It has RPM rear arms as well as another set of rear ESE arms with stock arms up front and extra RPM front arms as shown in the picture. It has HPI CVD's in the back, and comes with extra HPI CVD parts and MIP CVD's although they're both bent at the tip. The tires are Pro-Line Caliber SC's with decent tread on them. This also has the Ball Diff's, one complete and one must missing the thrust bearing, nut, screw, and spring to complete the second ball diff. This comes with a lot of spare parts. I'm sure I'm forgetting other things about it. As far as the body goes, it looks good from far, but both of the rear fenders are cracking and have been repaired. I'm mainly looking to trade this. It does show a Mamba Max Pro ESC, Castle Creations 3800kv motor, receiver, and Savox steering servo, these things will not be included as I'll keep them. This is a roller that will need electronics. As far as selling outright with everything that it comes with, I'll start at $190 asking price. I'm looking to trade for a Losi XXX-SCB roller. Main thing I'm looking for is a equal trade to the XXX-SCB in that it has extra parts or equal value. I'm sure I'm forgetting details about this, and it is a little dusty from being ran earlier today.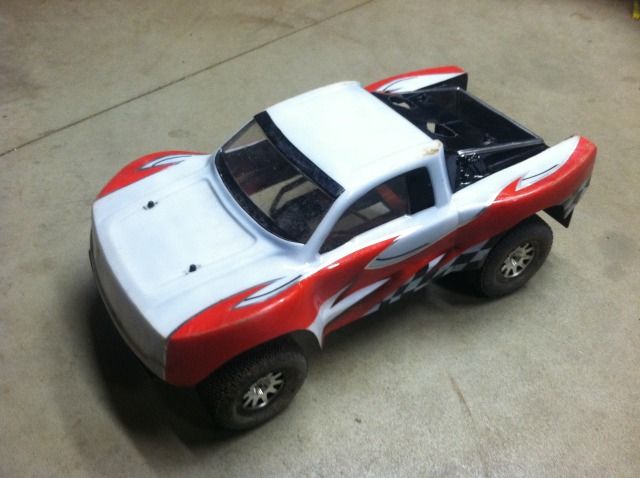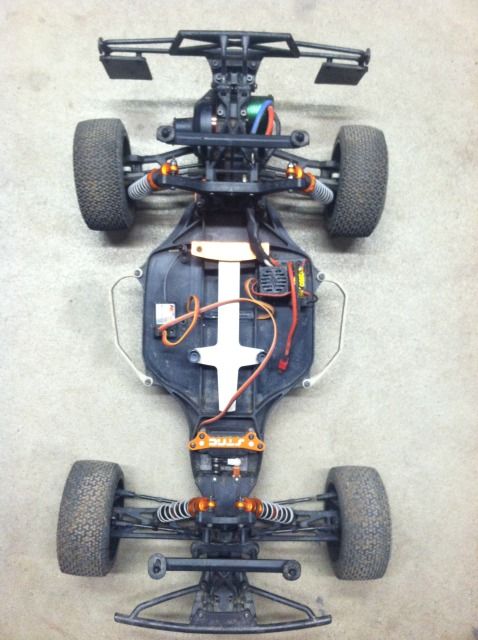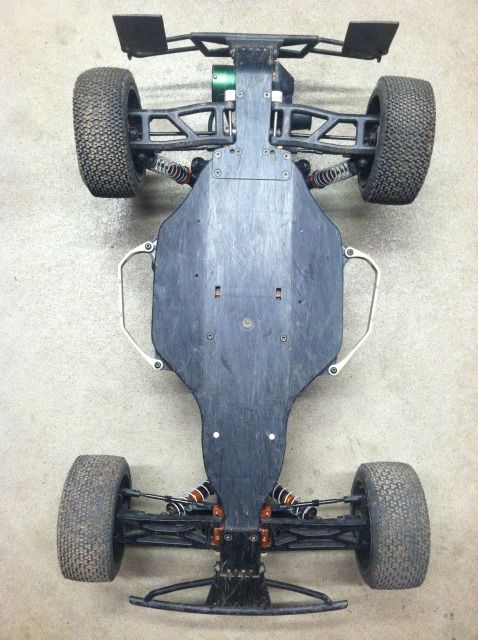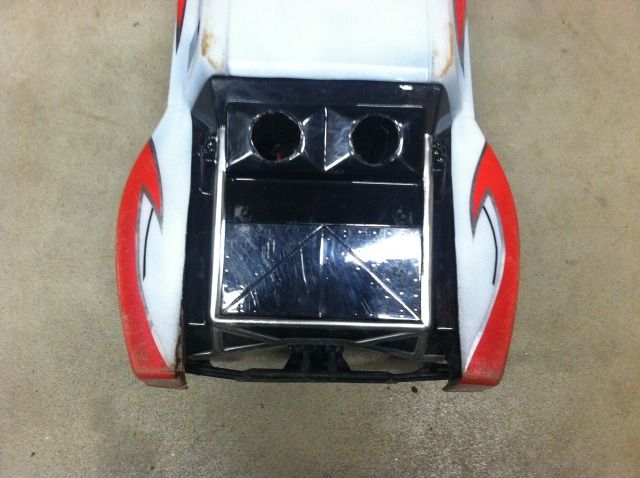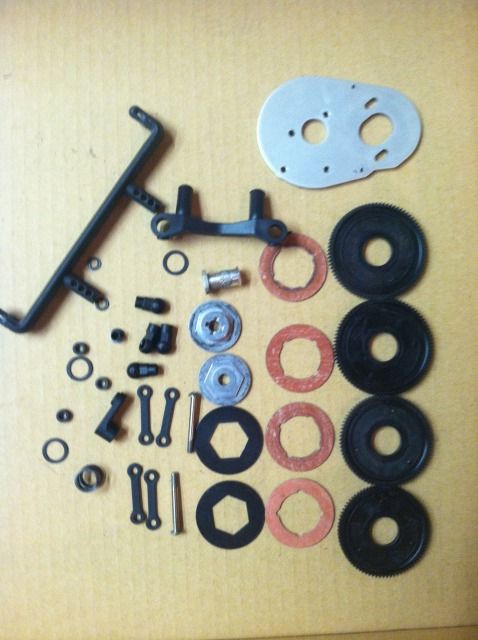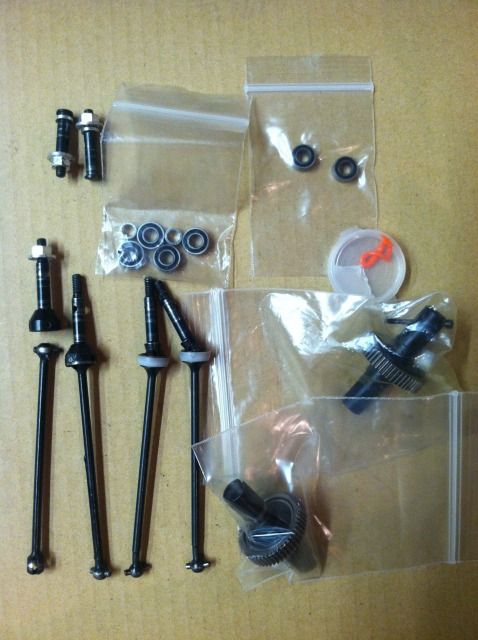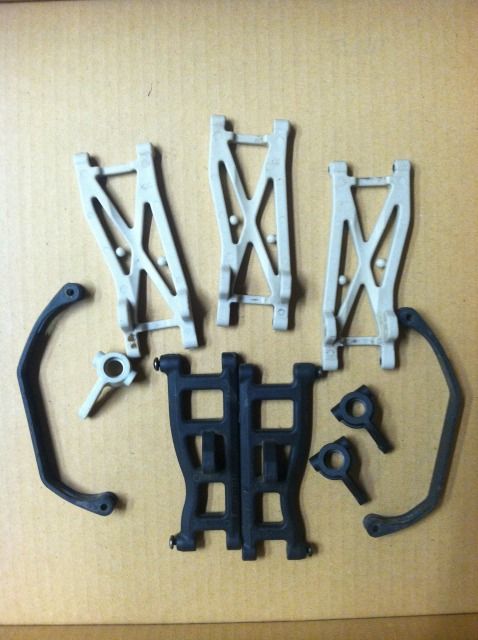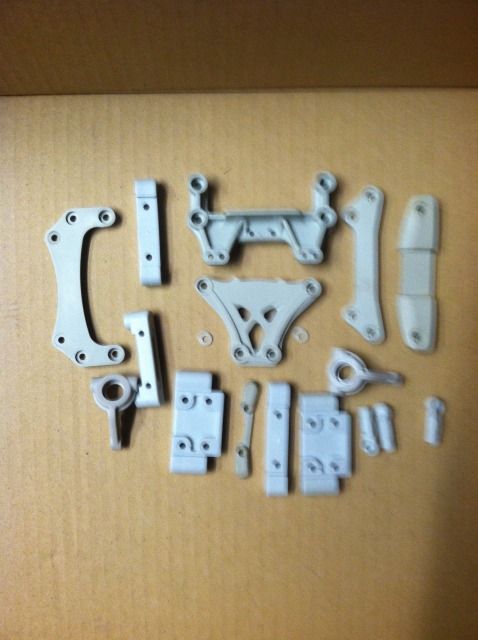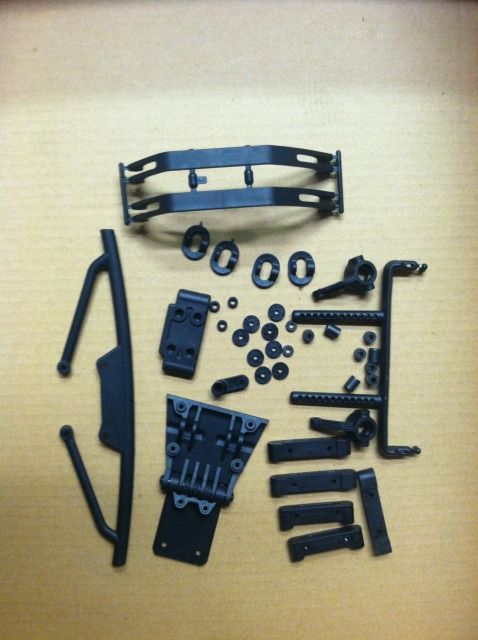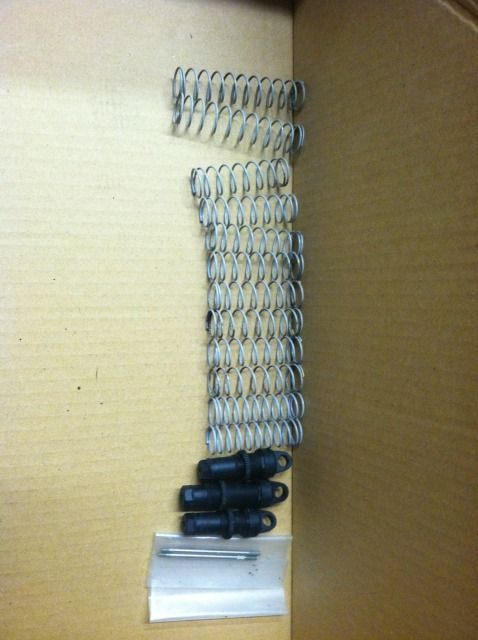 10-07-2012, 08:07 PM
---
Bump
I am willing to sell extra parts from this. The two ball diffs have been sold and a few parts are in the works for being sold. I recently bought a XXX-SCB. Things I'm considering for trades would be a Tekin RX8, Tekin FXR, Tekin Pro 4 4600kV motor. If the right deal comes along, I'd be willing to make it ready to run with the 3800kV castle 4 pole motor and either the MMP shown or a Sidewinder SCT depending on the deal. Thanks for looking, and feel free to hit me up with offers.
10-13-2012, 12:54 PM
---
For the roller with body and tires, I'll take $120 shippe or best offer. May consider trades such as Losi XXX-SCT/SCB, Losi Ten SCTE parts, HPI Trophy Truck, or potentially partial trade an partial cash. Let me know what you have!
10-16-2012, 02:02 PM
---
Bump! Price drop to $100 shipped. Will trade it as well, let me know your best offer or trade offer. I have a Losi SCB now so plan on sticking with the XXX platform for parts availability at the local hobby shop. For the right offer I can always put a steering servo in and potentially a Castle 4600kV brushless motor depending on the offer.
Currently Active Users Viewing This Thread: 1
(0 members and 1 guests)
Posting Rules
You may not post new threads
You may not post replies
You may not post attachments
You may not edit your posts
---
HTML code is Off
---