Team DURANGO DEX210 W/Carbon Upgrades, savox, amb, futaba, lipo packs, charger... etc
08-05-2012, 05:43 PM
Tech Regular
Team DURANGO DEX210 W/Carbon Upgrades, savox, amb, futaba, lipo packs, charger... etc
---
up for sale is a DEX210 i got off here from a guy a few months ago in a trade. I used to be into 8th Scale nitro racing and decided to switch over to 10th scale since i moved away from any outdoor tracks. Some stuff has come up in my personal life and decided that the RC hobby has to end for me unfortunately. So ill be selling all my stuff i have in this thread.
DEX210 Roller with losi ball cups and studs thru out, Carbon Fiber Shock towers front and Rear, Carbon fiber steering ackerman, Tresrey RF hinge pin block w/ toe-in 3 kick up 2, carbon fiber battery holder, Tresrey Red nobs for battery tiedown, a bunch of pinions, and a bunch of spur gears, Gear Diff, and extra set of tires, extra concepts body and a few spare parts for suspension adjustability. Prices new worth over 500 -
SOLD
Gens ace 5300 2S Lipo with 5 cycles on it-
SOLD
2 Turnigy Shorty 2S 65c 4200 packs with 2 cycles each on them
SOLD
Tekin redline 17.5 turn great condition-
SOLD
Mamba max Pro ESC works great but case is beat up bad,
SOLD
Savox 1256tg used works flawless-
SOLD
Futaba 3PM Fasst Transmitter with receiver r603ff, works great no issues-
125 shipped
AMB Rc Transponder works great never missed a lap, wires have some nicks but filled with glue to keep from getting worse -
SOLD
Common Sense Rc Lipo/LIFe/NiCad/NiMH charger-
50 shipped
Novak glitch buster-
10 shipped
[email protected]
Paypal
All this stuff can be put together for a package deal or bought separately. Package deals will obviously get you a much better deal. If you want a Faster Response text me at 7602074963 or just pm me. Thanks joe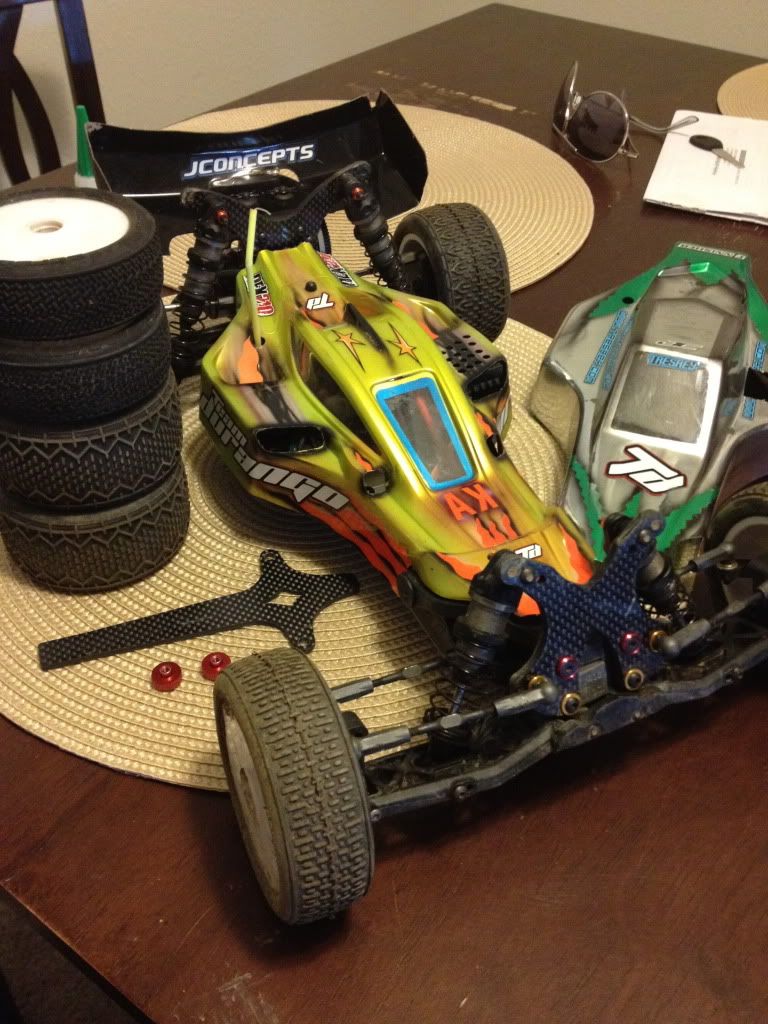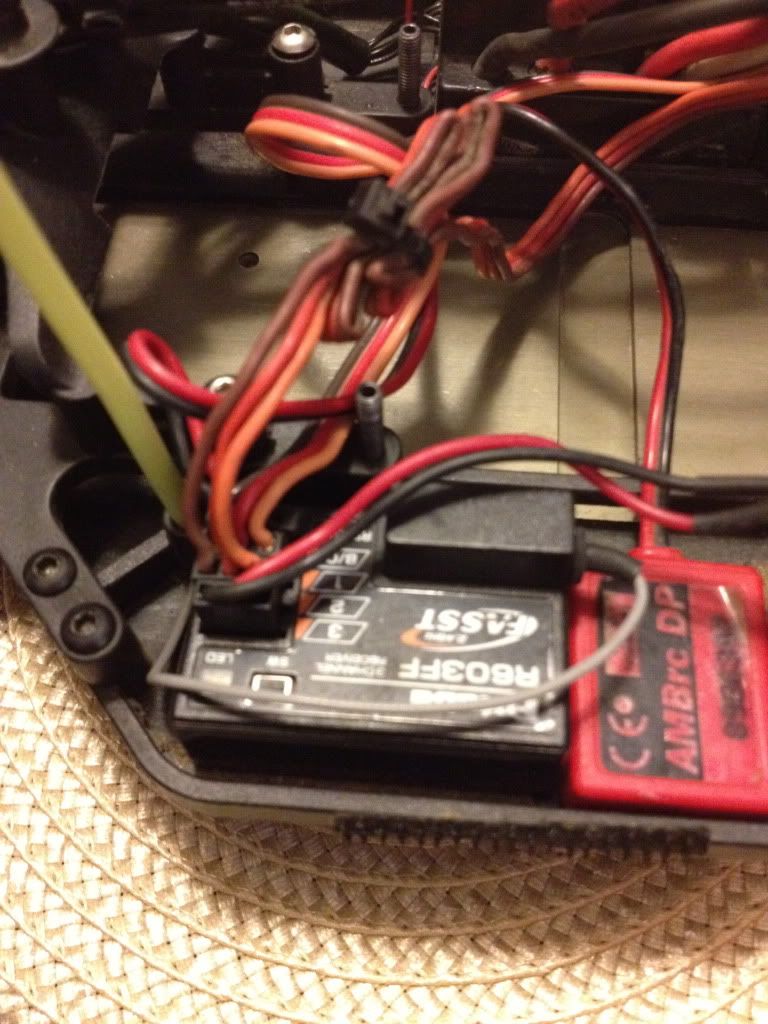 ---
Last edited by Jomo918; 08-13-2012 at

10:11 PM

.
08-06-2012, 08:51 PM
Tech Regular
---
Some things have sold quick! Prices are flexable but no crazy low balling please! Thanks
08-07-2012, 07:46 PM
Tech Regular
---
Bump
08-08-2012, 12:56 PM
Tech Regular
---
TTT
08-08-2012, 04:22 PM
Tech Regular
---
amb transponder awaiting payment
08-10-2012, 07:00 PM
Tech Regular
---
transponder still available, some prices dropped!!
08-11-2012, 11:06 AM
Tech Regular
---
Lowest I will take on the roller is 200 plus the cost to ship!! Will not go lower than that! Over 150 in just hopups and spare parts and tires! Awesome deal!
08-11-2012, 06:45 PM
Tech Regular
---
Bump
08-11-2012, 06:47 PM
Tech Regular
---
Turnigy shortys sold
08-12-2012, 11:45 AM
Tech Regular
---
Bump
08-12-2012, 11:06 PM
Tech Regular
---
Buggy sold, few things left!
08-13-2012, 10:12 PM
Tech Regular
---
Amb sold, last couple things need to go!! Send me an offer!!
08-14-2012, 09:46 PM
Tech Regular
---
bump
08-16-2012, 09:00 PM
Tech Regular
---
Bump
08-18-2012, 12:28 PM
Tech Regular
---
Bump