Delta Force 29" Offshore mono kit
07-15-2012, 06:00 AM
Delta Force 29" Offshore mono kit
---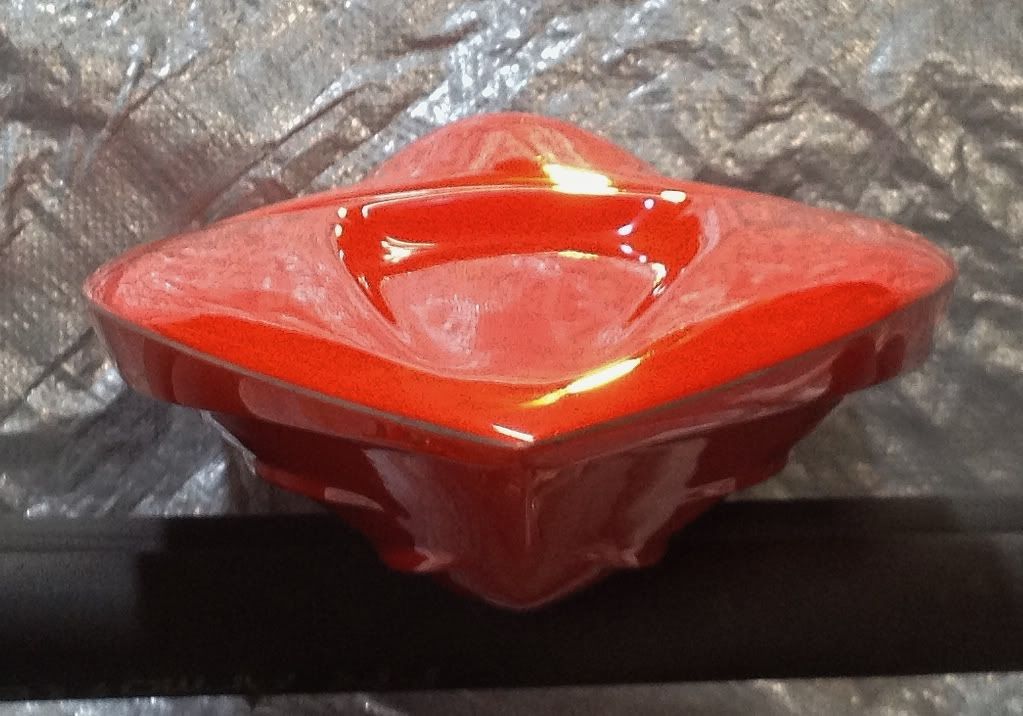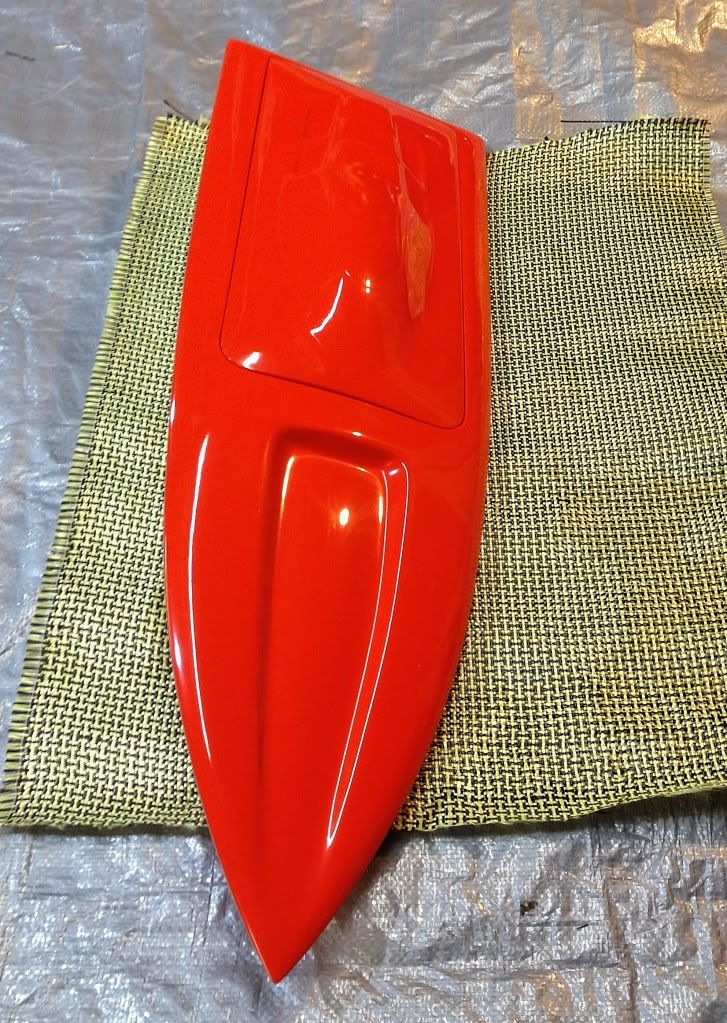 This Delta Force 29" hull was going to be built for my kids but they wanted trucks instead, who am I to argue!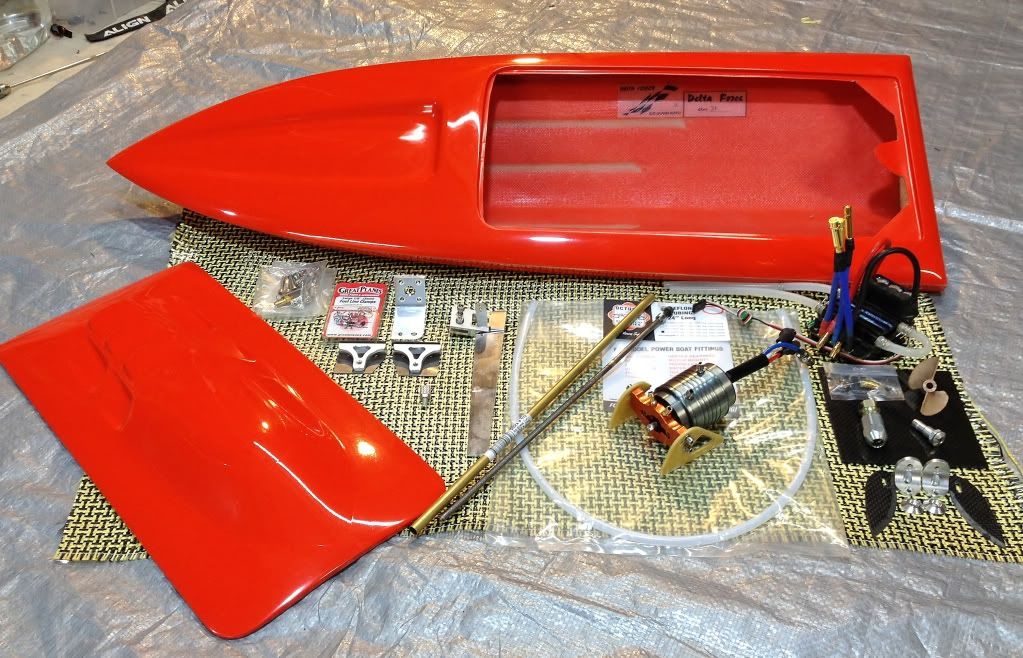 Package Includes:
1x Delta Force 29" Mono hull, new
1x 25"x20" carbon - kevlar cloth, 1x 100x100x2mm carbon sheet
1x 12" K&S Brass tube, 1x Octura Teflon tube, 1x used 3/16 flex shaft, 1x 5mm Thrust bearing
1x Octura medium Drive dog, 1x nylon lock nut, 1x brass bullet
1x Octura 5mm>3/16 coupler, 1x Raw Octura X445 brass prop
1x pair Angled Trim tabs, 1x pair Carbon Fiber Turn fins
1x Speedmaster 21 rudder assembly, 1x Hatch lift nut,
1x Large water outlet, 2x 4pk Great Planes large fuel line clamps
1x watercooled motor mount with damaged side support -make another out of the supplied carbon sheet
1x Pro Boat Stiletto 1800kv brushless motor- only used a couple of runs
1x Seaking 180amp ESC with extra caps, used for one run only in a light work app.
Cost around $620, sell for $400au shipped Australia wide* P/p only
*International buyers welcome but will have to split the shipping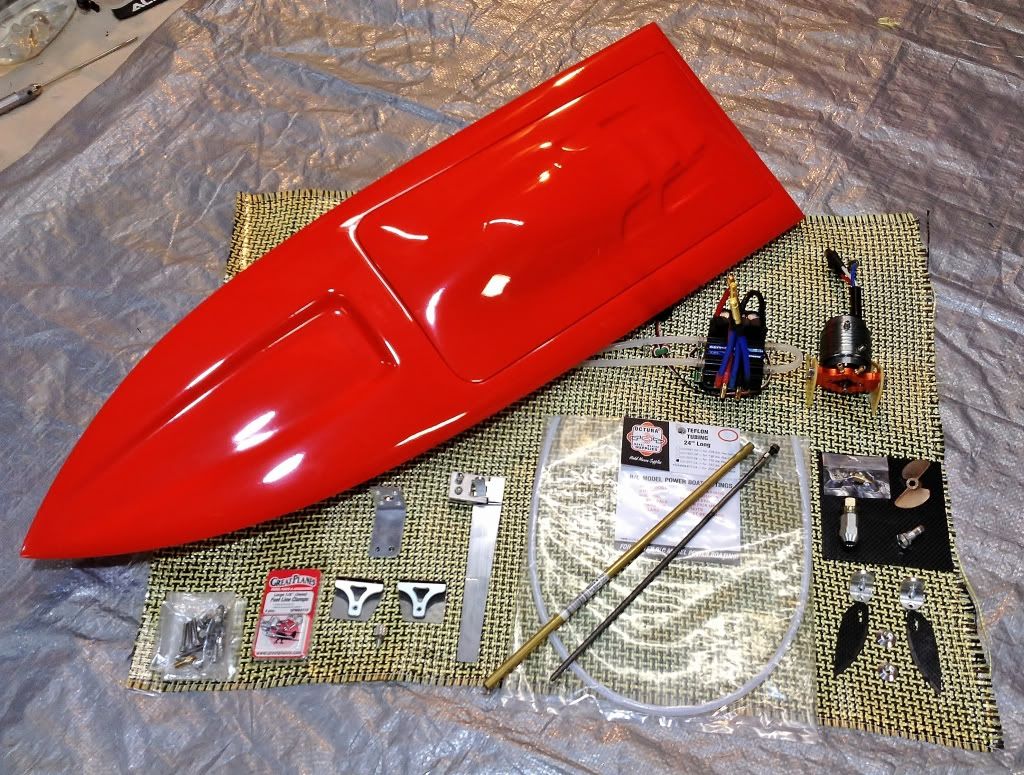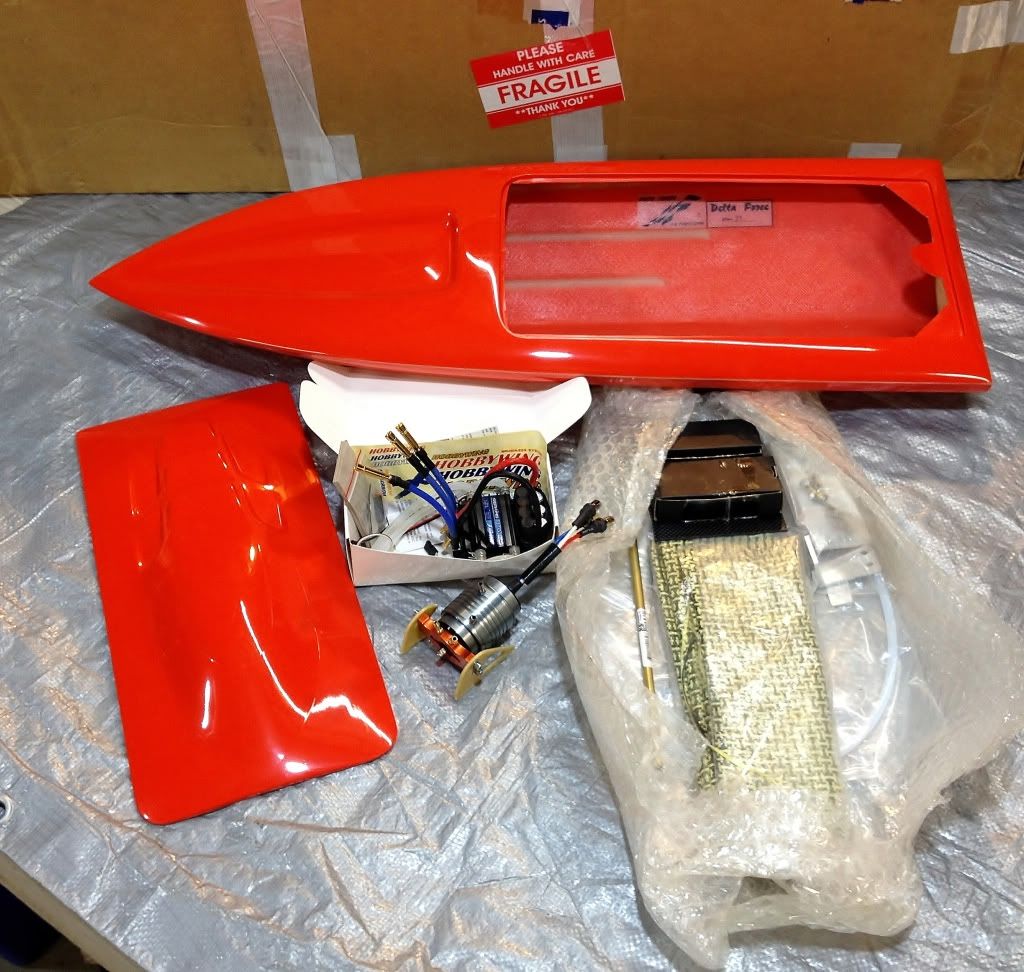 07-18-2012, 04:47 PM
---
waiting for your address
07-24-2012, 08:40 AM
$50 off for ozzie buyers
---
$50 off for ozzie buyers
08-15-2012, 04:56 PM
---
$100 off this week, thats only $300au for an awsome fe boat ready to build to your own liking.
08-21-2012, 09:18 PM
---
Package no longer available, Please close this sales thread, thanks.
Currently Active Users Viewing This Thread: 1
(0 members and 1 guests)
Posting Rules
You may not post new threads
You may not post replies
You may not post attachments
You may not edit your posts
---
HTML code is Off
---