Axial XR10 MOA Comp Rig
02-14-2012, 05:12 PM
Tech Addict
Axial XR10 MOA Comp Rig
---
Both rigs are SOLD.
Thanks
NOT parting anything out. Got another job but now don't have time to run my scalers let alone the comp rigs. Added a Losi MRC pro for sale also.
I've only run it a few times, wanted to try it. Pictured with stock chassis, stock axles with VP motor plates, VP aluminum C's and Knuckles. It has D' Lux knuckle weights, pictured with VP SLW i think 1's and HB Sedonas, hitec 7950 duel fxr's cc bec integy 45T. I got a stock carbon fiber chassis (in mail box), brand new not yet installed Chaotic Crawlers titanium links, brand new rc4wd gear set x2 (in other box), I also have a set of HB white dot rovers and foams. Newly cut losi boss claws. Also have a set of VP foams (box not pictured). A set of 40T JPH motors with new BWD motor covers. And a sick rocktrasher custom painted xr body. Stock wheels and a set of weights. It does come with original box. Oh I also have a spare set of axles (not pictured).
Does NOT include the vp hubs, I have another set of vp wheels for my c3 so am keeping all the hubs.
$850 shipped lower 48 I will do a partial trade for a exo terra, losi 5ive T. I do realize I'm not the only one without a job so will consider these items as well. Newer xbox360 with kinetic, maybe a wii or a DX6i
If you don't need everything the parts I can keep are the servo, fxr's slw's and mayhem wheels. The rest of the stuff won't work in any scale builds.
I won't part out because it will leave me with a pretty stock xr that I wont be able to sell or use.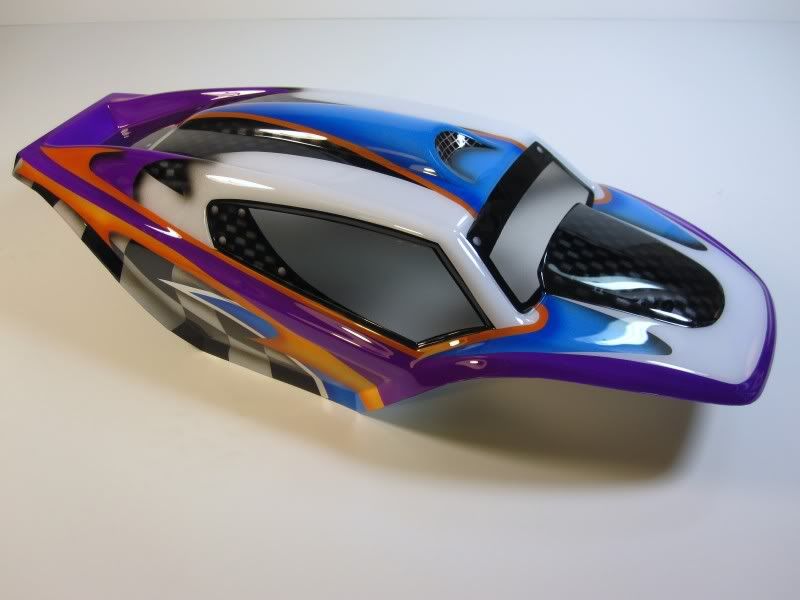 m/albums/tt152/folsomtransport/For%20Sale/20120113_170438.jpg[/IMG]
---
Last edited by fvrr; 03-22-2012 at

10:46 PM

.
02-14-2012, 07:48 PM
Tech Regular
Join Date: Jul 2010
Location: Pasadena, CA
Posts: 373
---
Sorry to hear about your job man, If I had the money this would be mine. Although I do have a wii and a dx6i. If you are interested pm me and I can send you pics of both.
02-15-2012, 09:27 AM
Tech Addict
---
PM sent and replied.
02-17-2012, 05:18 PM
Tech Addict
---
Bump, one time out and one comp is what I did with it.
02-21-2012, 12:28 PM
Tech Elite
Join Date: Dec 2003
Posts: 3,194
---
hitec 7950 what you want for this?
02-21-2012, 01:04 PM
Tech Addict
02-21-2012, 01:24 PM
Tech Elite
Join Date: Dec 2003
Posts: 3,194
02-23-2012, 08:50 PM
Tech Addict
02-25-2012, 10:37 AM
Tech Addict
---
More pm's replied. I'll consider offroad stuff for partial trades. More money than parts though.
03-22-2012, 10:41 AM
Tech Addict
---
Adding my Losi MRC Pro 1.9 comp rig for sale as well. Both rigs haven't been run in months.
Next is a Losi MRC Pro I got in a trade and again comped it a couple of times.
Mamba micro and holmes motor, mip, vp little harry's, hobbico cs170, cc bec, hb rovers with nova foams, I think I have another set of tires still new. I also have a box with a bunch of extra parts including new mip's, rear lockouts, traxxas od gears, team brood motor spectrum rx and more.
$450 shipped lower 48.
Not parting anything out. Looking for a exo and losi 5ive T
03-22-2012, 03:39 PM
Tech Apprentice
Join Date: Apr 2011
Location: Kerrville, Tx
Posts: 70
---
Pm sent
03-22-2012, 10:46 PM
Tech Addict
---
Both rigs are sold. Waiting on funds to clear to ship though. Thanks
Currently Active Users Viewing This Thread: 1
(0 members and 1 guests)
Posting Rules
You may not post new threads
You may not post replies
You may not post attachments
You may not edit your posts
---
HTML code is Off
---