wtt ofna hyper 10sc for slash 4x4
10-24-2011, 08:11 PM
Tech Elite
wtt ofna hyper 10sc for slash 4x4
---
Have a good condition, never bashed hyper 10sc roller that id like to trade for a slash 4x4 roller. No electronics needed. Ofna is stock other than strc front/rear shock towers. Pm me with offers.
10-24-2011, 08:14 PM
Tech Elite
Join Date: May 2010
Location: Tampa,Fl.
Posts: 4,013
10-25-2011, 11:51 AM
Tech Elite
---
bump
10-27-2011, 04:36 PM
Tech Elite
---
Bump...
10-28-2011, 05:47 AM
Tech Elite
---
Still up for trade...

Looking for a clean slash 4x4, not a heavily bashed vehicle. This ofna is very clean so id like the same in return..

Also may trade for a nice blitz ese.

Pm me. Thanks
10-28-2011, 06:06 AM
Tech Master
Join Date: Oct 2011
Location: Houston TX (formally Sou CA)
Posts: 1,218
---
I maybe willing to trade, I have a clean slash4x4 which the buyer on eBay didn't pay, check my previous posts for pics.

Can you post/send pics of your truck?
10-28-2011, 03:40 PM
Tech Elite
---
Here is a pic...if anyone wants more, just pm me your email or cell.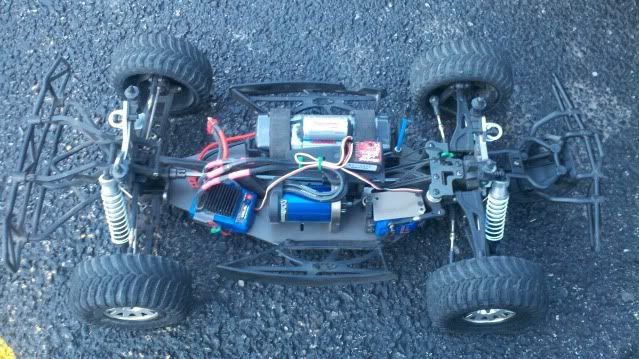 10-29-2011, 04:35 AM
Tech Elite
---
Daily bump. Will sell the roller for 140 shipped. Otherwise still looking for trades either a clean slash 4x4 or blitz ese. Thanks
Currently Active Users Viewing This Thread: 1
(0 members and 1 guests)
Posting Rules
You may not post new threads
You may not post replies
You may not post attachments
You may not edit your posts
---
HTML code is Off
---