SCT44 (b44 Short Course Conversion) 4wd SC truck
06-23-2011, 09:48 AM
Tech Master
SCT44 (b44 Short Course Conversion) 4wd SC truck
---
Bought this off Lowroad while waiting for my sc104x4 to ship from Tower. I let a buddy race it a couple times. It did pretty well.
if you don't know what this is, search the Electric Offroad section for SCT44 or see links below. It started out as a B44 buggy and has a chassis conversion from rctech member okiejim. It's made of like thick delrin or similar material. He also made the extended front shock tower to make the conversion possible.
It uses a variety of parts from different trucks to make the width right etc.. but it all works pretty good.. Theres a parts list I will send along with the truck.
Like in lowroad's f/s thread linked below it had an issue with the pin not staying in the rear output of the center diff.. We made a special screw-pin to fix this and replaced the traxxas yoke with a metal outdrive cup. It's untested but should be solid, and there's always the ability to go back to the original design.
Comes as a roller with a rough sc10 body. Good for practice. Will also come with a few wheels (no tires). Has Losi XXX-SCT black ano'd shocks. No electronics. If you need more info, shoot me an email at
[email protected]
or PM.. I prefer email because I can follow the conversation better.. Comes with most of the parts to turn it back into a B44. (no shocks, body, or wheels/tires tho). Any questions just ask.
Looking for $225 shipped. No trades at this point. BUT.. might consider offers for a Kyosho SC-R or Tamiya CC-01, but I'm not shipping first.
Pics tonight.
This was Lowroad's original F/S thread:
http://www.rctech.net/forum/r-c-item...onversion.html
and his original build thread:
http://www.rctech.net/forum/electric...onversion.html
06-23-2011, 09:56 AM
---
yeah, okie jim, who created those kit. I never ran it much at all. Cool kit though!!
06-23-2011, 05:15 PM
Tech Master
---
pics!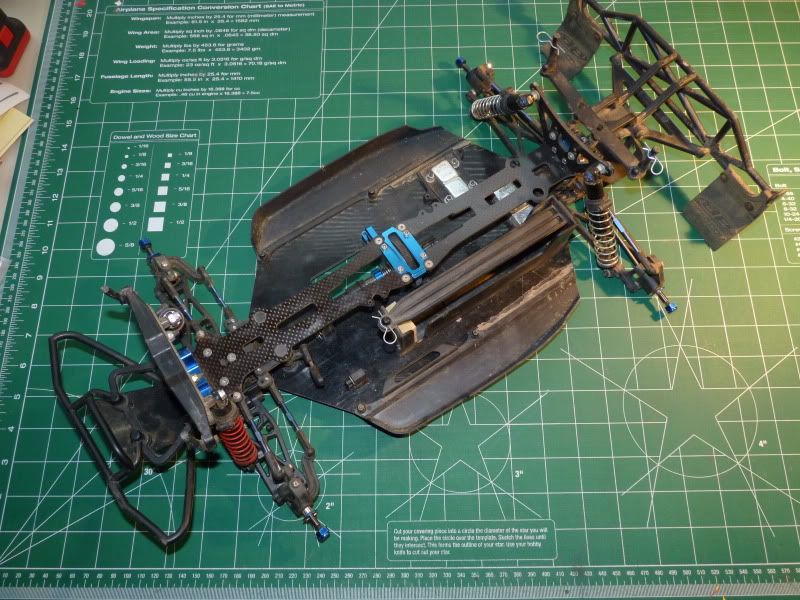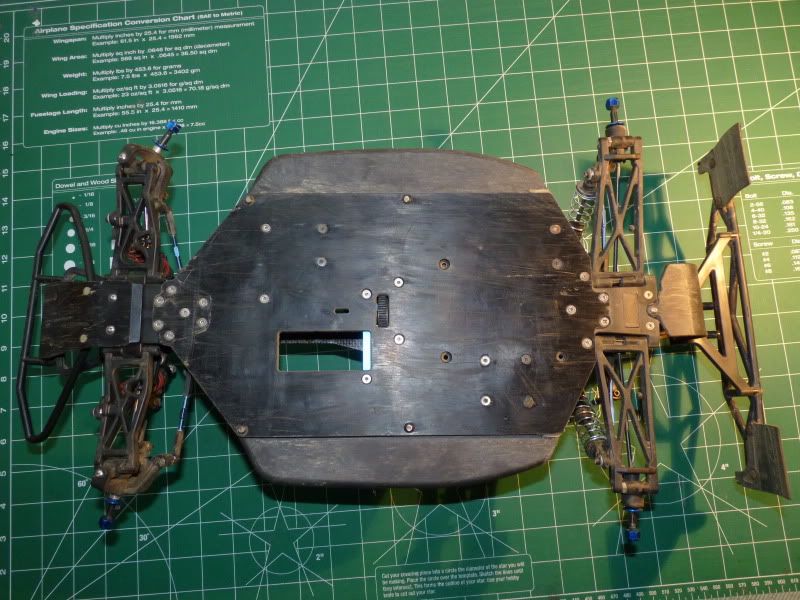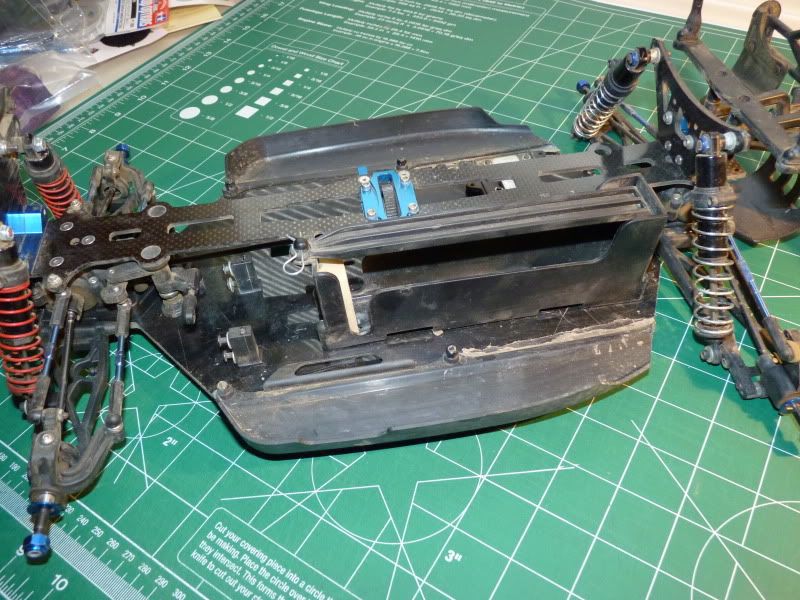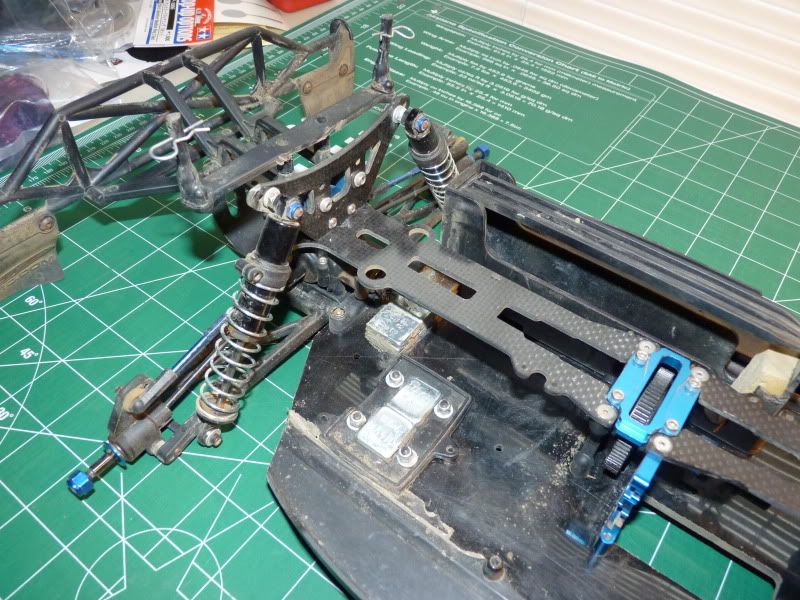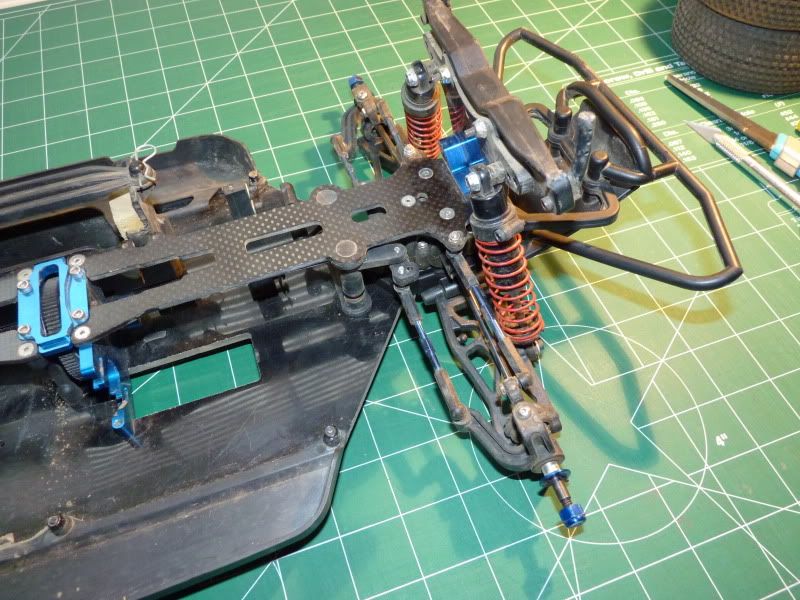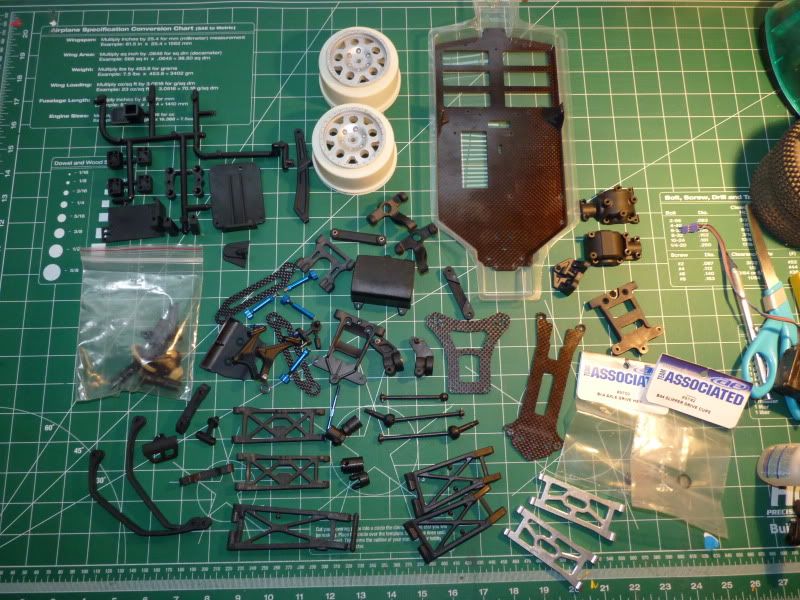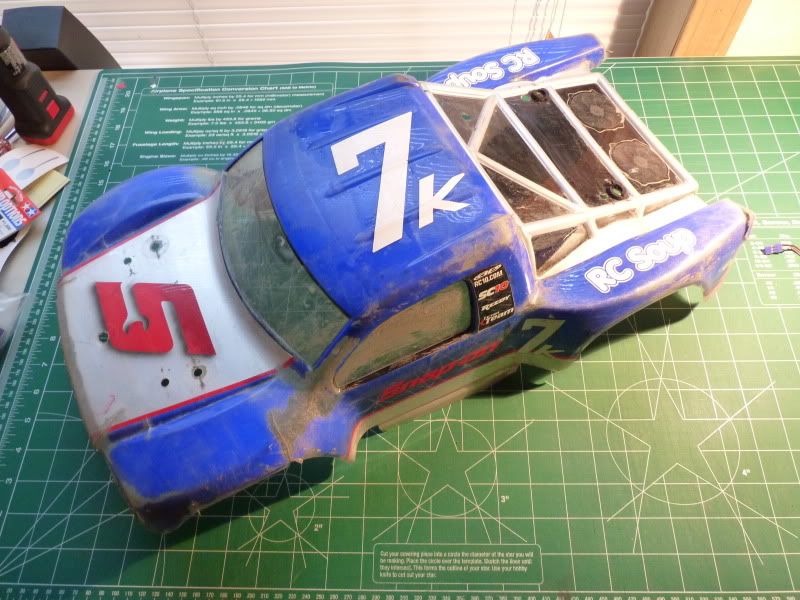 06-23-2011, 07:05 PM
Tech Master
---
PM replied, still here
06-24-2011, 05:12 AM
Tech Master
---
06-24-2011, 10:09 AM
Tech Master
---
Lowered to $210
06-25-2011, 04:59 AM
Tech Master
---
06-25-2011, 06:22 AM
Tech Master
Join Date: Dec 2009
Location: Wheeler, Mi
Posts: 1,335
---
Sweet truck. Wish it was more in my price range
06-25-2011, 09:09 AM
Tech Master
---
Willing to do partial trade if you have something I can use
06-25-2011, 07:06 PM
Tech Master
---
06-25-2011, 08:35 PM
Tech Apprentice
Join Date: Feb 2010
Posts: 83
---
its pretty cool to see one of jim and i chassis sell! lol. just a bump for selling one of our creations. we made the very first chassis with a drimmel and alot of tweeking. i got the first truck running and then jim did the final drawings in cad to get it production ready.

i ran mine at bigfoot in dallas at mikes hobby shop, the truck ran great in the A i just wish my pos castle electronics could have performed even half as well. it would have podiumed for sure. i was runnign an 8.5 540 can and the jammins and losi trucks with 550 can motors didnt have any more speed than i did.

i also set all new track records at our local track with the prototype. lol.
06-26-2011, 05:08 AM
Tech Master
---
Thanks for the bump, it does seem like it'd be a really fast truck.. I just don't have the time for 2 4wd's.

$200 shipped. I can include a set of stock sc10 tires too.
06-26-2011, 05:57 PM
Tech Master
---
PM replied
06-27-2011, 05:09 AM
Tech Master
---
06-27-2011, 03:18 PM
Tech Master
Join Date: Dec 2009
Location: Wheeler, Mi
Posts: 1,335
---
payment sent