Lot, B4.1, TQ SX10 SC, Hyper 10SC
05-16-2011, 09:32 AM
Lot, B4.1, TQ SX10 SC, Hyper 10SC
---
This is a lot of cars I used on an indoor asphalt/carpet track over this past winter. None of them have scene dirt and have been well maintaned.
Associated B4.1 roller with .5 degree rear hubs and two sets of tires. Comes in original box with manual.
SOLD
TQ Racing SX10SC with a bunch of spares and stock body/wheels. Also, the carbon rear t-plate and aluminum hinge pin holders to stiffen
the back up for high bite hard tracks. The Esc is a Novak GTB/10.5 ballistic motor and a Hitec 5625mg servo.
SOLD
Here is a link to a video of me running so you can see it wasn't beat on. It's the white one with the green back in the front.
http://www.youtube.com/watch?v=tmXsu4Zriz4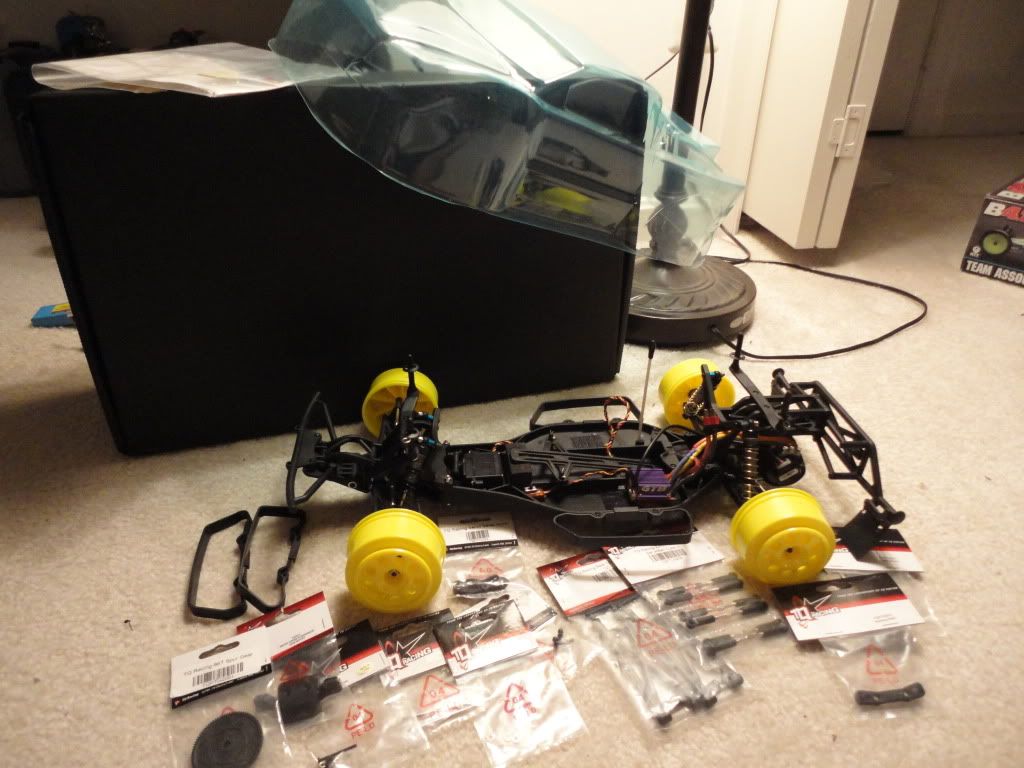 Ofna Hyper 10 SC with a Hitec 5625mg servo, Novak Havoc esc/8.5 motor. This esc/motor setup has worked fine for me in this truck with plenty of power and no heat issues.
SOLD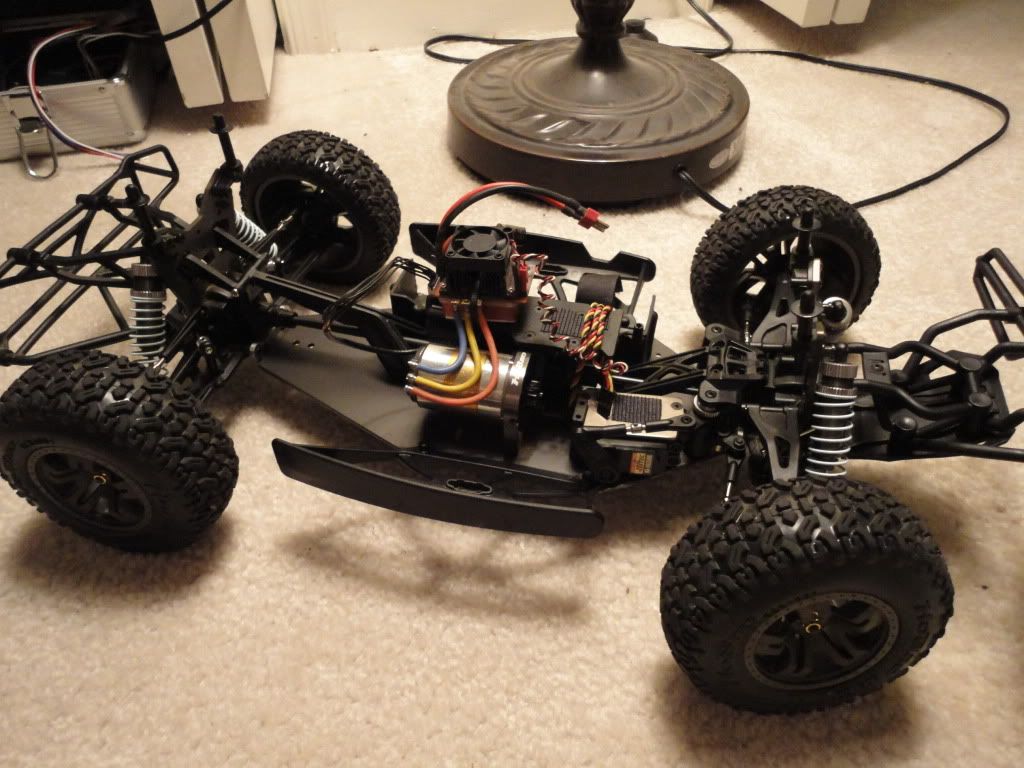 ---
Last edited by davidg86; 05-25-2011 at

08:49 AM

.
05-16-2011, 10:15 AM
---
B4.1 SOLD to BigGus71
05-16-2011, 08:15 PM
---
Bump
05-17-2011, 08:21 AM
---
bump
05-18-2011, 09:41 PM
---
TTT
05-19-2011, 12:01 PM
---
I'm also willing to sell the SX10SC as a roller.
05-20-2011, 08:41 PM
---
tTT
05-21-2011, 09:30 PM
---
Bump
05-22-2011, 07:55 PM
---
SX10SC sold...lets get this hyper 10sc out of here.
05-23-2011, 09:56 PM
---
TTT
Currently Active Users Viewing This Thread: 1
(0 members and 1 guests)
Posting Rules
You may not post new threads
You may not post replies
You may not post attachments
You may not edit your posts
---
HTML code is Off
---