FPV ULTIMATE PACKAGE NEW 1.3ghz 900mhz Fat Sharks BRUSHLESS Easy Star Eagle Tree 9CHP
05-13-2011, 04:22 AM
Tech Addict
Join Date: May 2007
Location: Orange County CA
Posts: 682
FPV ULTIMATE PACKAGE NEW 1.3ghz 900mhz Fat Sharks BRUSHLESS Easy Star Eagle Tree 9CHP
---
Sorry, I didnt know what section to post this in, si I figured the FPV forum would be best.
Hey Guys, I went on a crazy shopping spree thinking I was going to get into FPV. Any time I do something, I DO IT RIGHT
So I went and bought all brand new stuff, 95% from Readymade RC. I have plugged it in and saw live video in my living room woooohoooo. That was it LOL. It has sat every since.
After many hours of research, I bought the Easy Star, and also bought the Common Sense Brushless Motor and a 40 amp ESC. I also Got a stronger elevator servo along with new hs55's for the Aileron mod (that I never got to of coarse). I Bought the 1.3ghz video tx/rx combo so it wouldnt interfere with my DX8. But I also got a 9CHP w/ R149DP reciever and a 900mhz vx/tx combo. For cams I got the ready made 540 lines color cam, and a ultra small 520 line cam too. My plans were to use the micro cam and 900mhz combo for my rc car. Again, I never got around to it. To top it all off, I got the complete Eagle Tree combo with Elogger, OSD Pro, and GPS exspander. All of this is brand new, Maybe plugged in a cpl times to show some buddy's. All the lipos and such are included, OOOOPS, I forgot I also got the FAT SHARKS Aviator edition.
THERE IS OVER $1800 worth of stuff here
I would love to sell this as a complete package for $1300 plus actual shipping
I want to give it a few days and try to sell it as a complete package. $1300 is OBO so feel free to PM me an Offer.
If you are interested in me parting out, PM me what your interested in with an offer.
If this doesnt sell as a package i will get back to the people that sent offers in the order they were recieved. If you make an offer, Please dont back out, because its the offers that will have made me decide to part it all out.
This is all top of the line gear, and it was choosen specifically to get some decent range with.
Feel free to email me at
[email protected]
or call me at 866-931-3562.
Also you can check out my feedback on here.
Here is a list of whats included
RTF VERSION Easy Star paid $110
Easy Star Pod with Pan/Tilt $35
Common Sense Brushless 2000Kv motor $50
40 Amp Brushless ESC $20
Common Sense Bullet conectors (plug Directly into motor) $10
Sky Lipo 3S 2200 mAh Lipos Paid $80 for two
Used 9CHP was my first heli radio would sell with r149DP PCM 72mhz Receiver and whip antenna for $200
first Video combo
900mhz receiver with 500watt tx $119
Second Video combo
1.3ghz reciever 1500watt tx and 300watt tx, 8dbi Patch antenna
wire harness for cam/tx and all other cables for diffrent configurations
$210
LIPOS
Outrage 3S 2500mAh for tx/rx $50
(2) 500mAh 3S lipos for tx/rx $18
CAM READY MADE 540 line Color $100
Ultra Small Cam 520 Line $45
EAGLE TREE PACKAGE $220
V3 E Logger
OSD Pro
GPS Exspander
FAT SHARKS AVIATOR EDITION $250
Now for pics.
Example of the Eagle Tree On Screen Display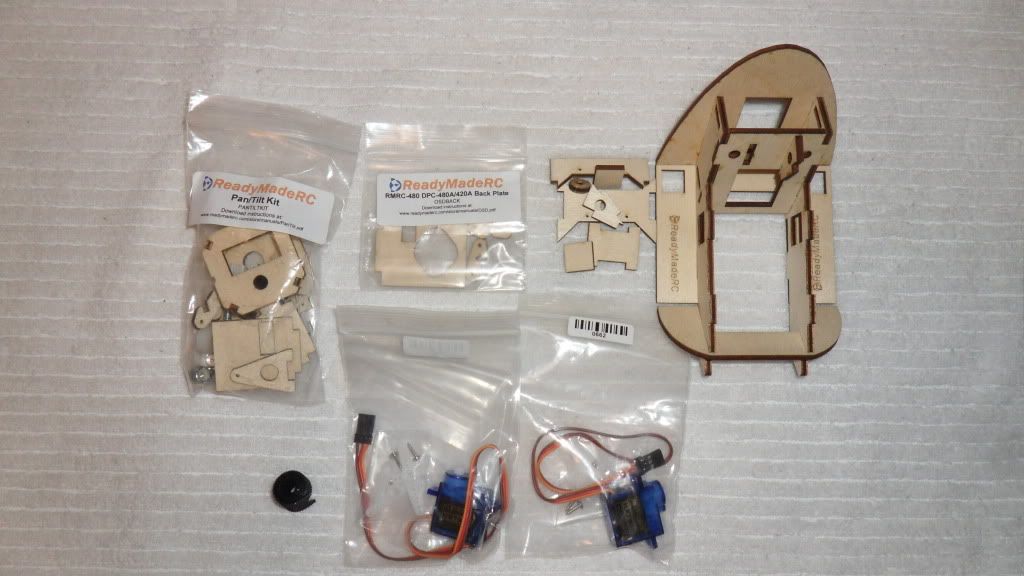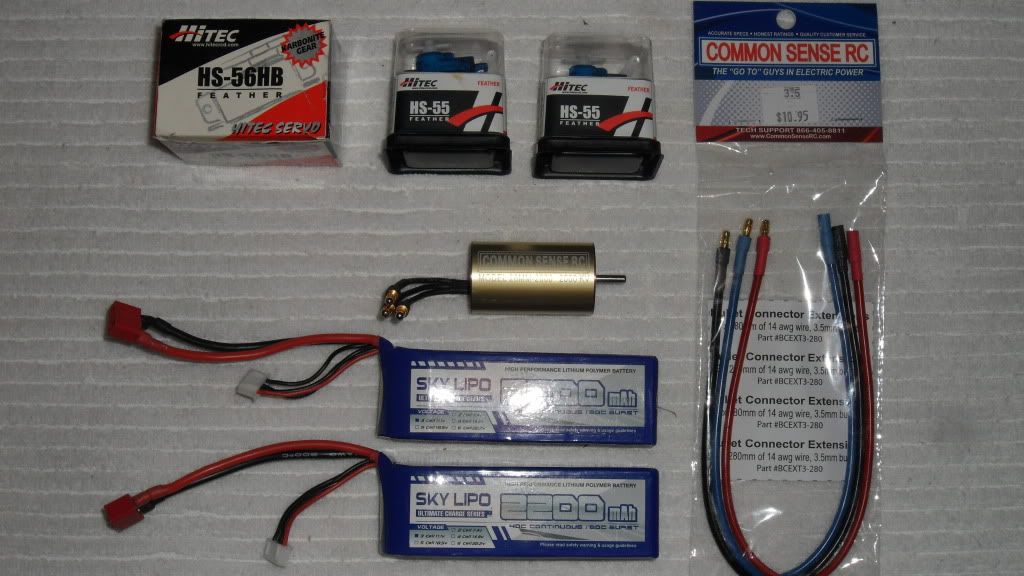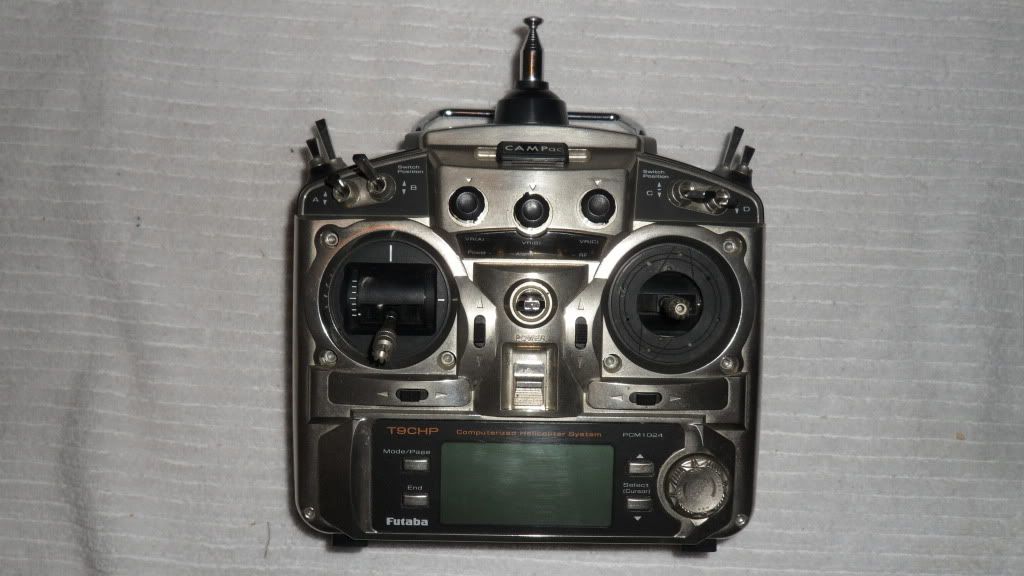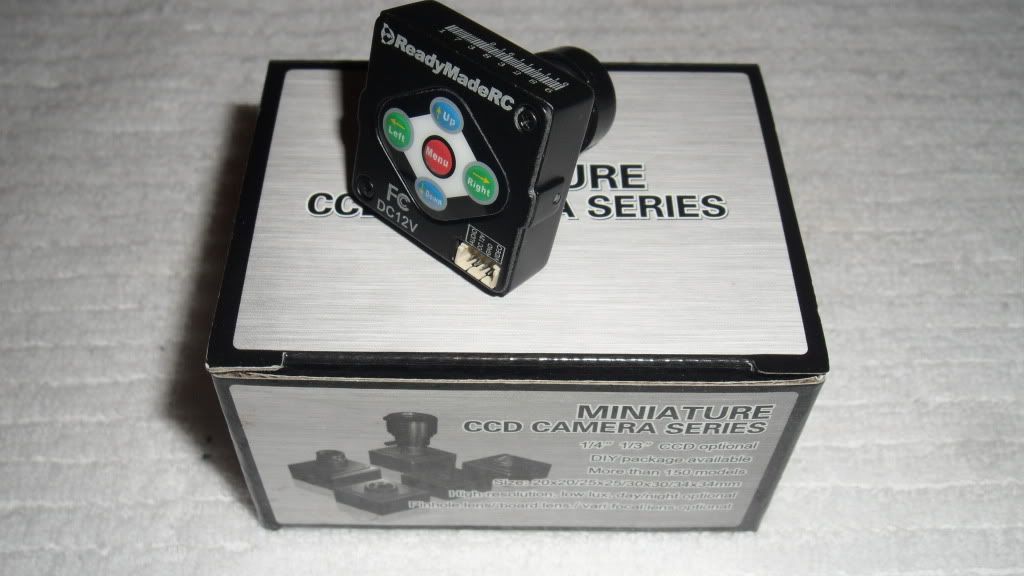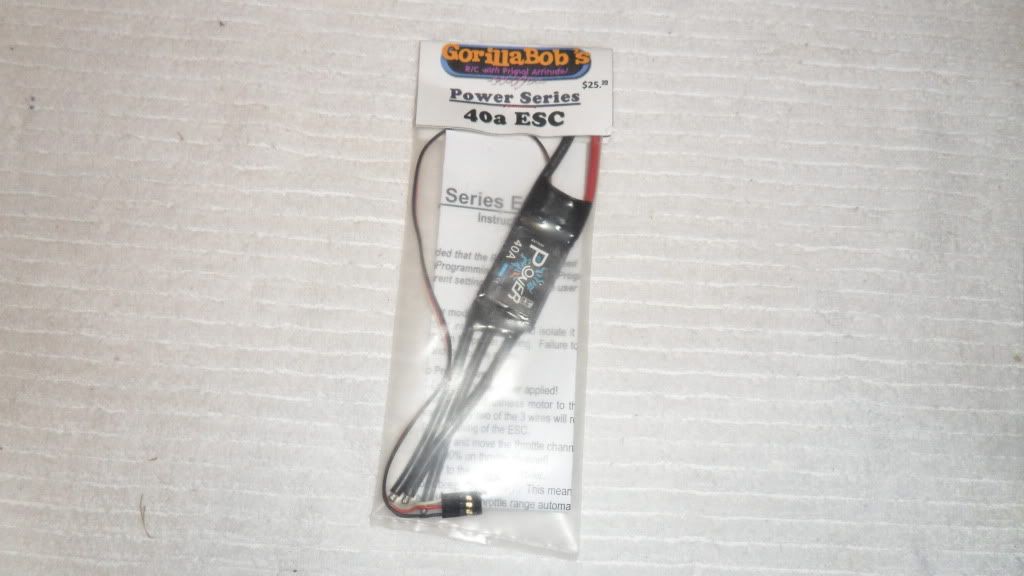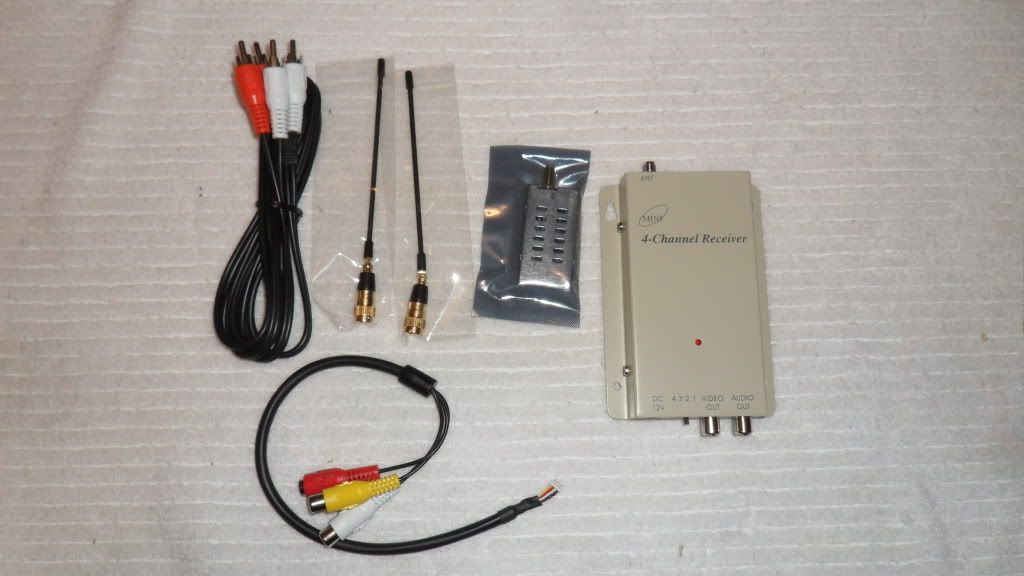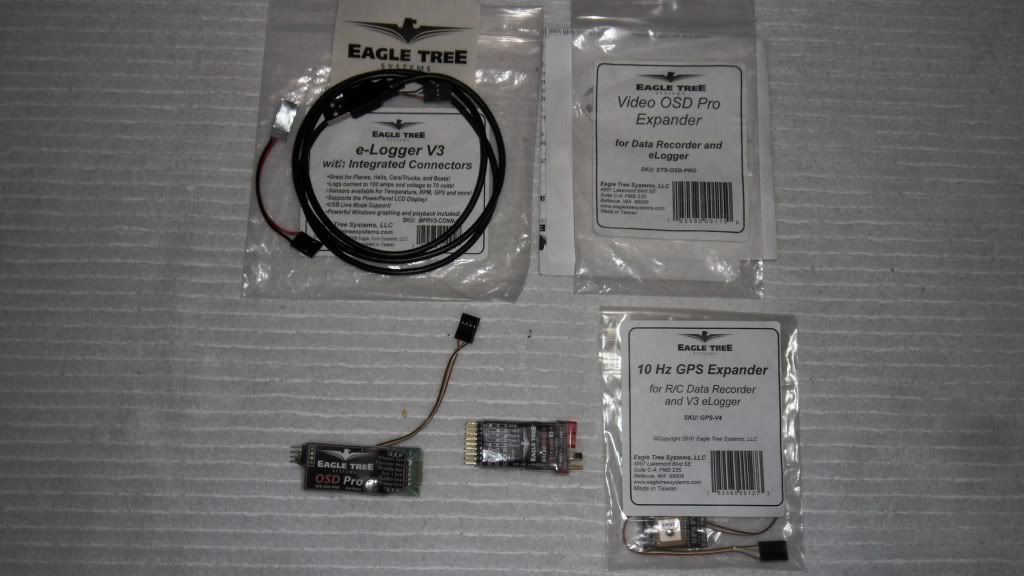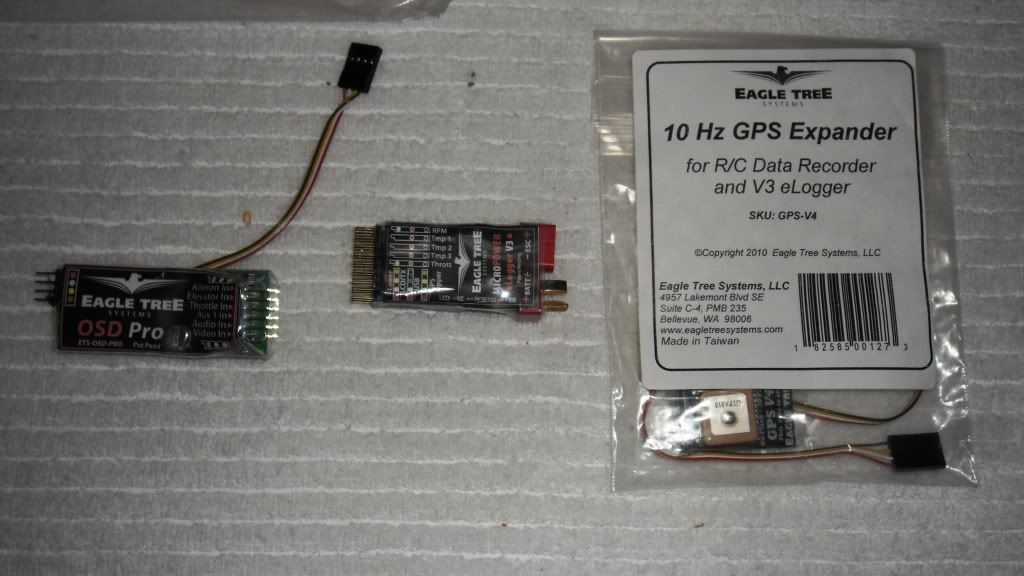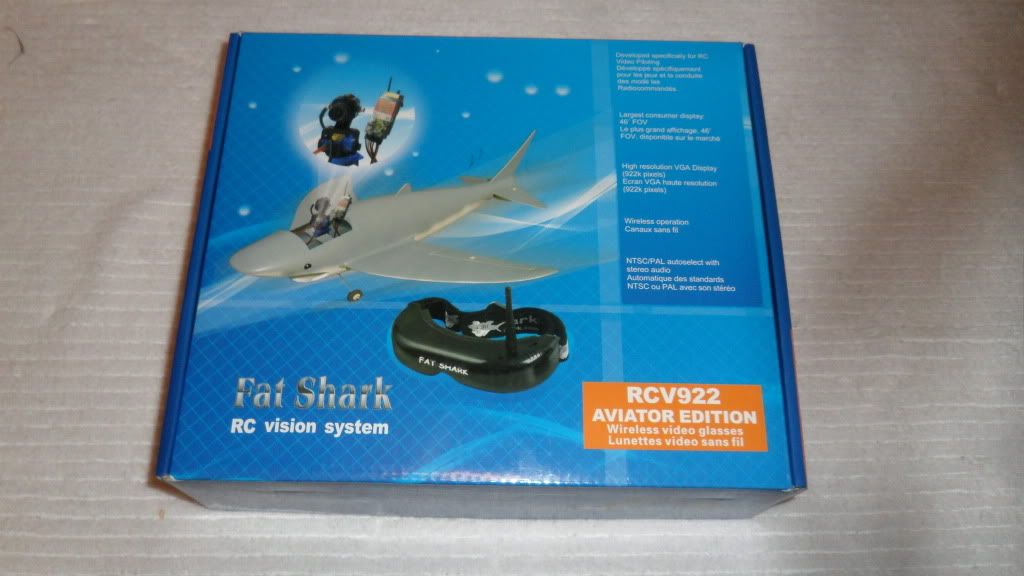 05-15-2011, 07:06 PM
Tech Addict
Join Date: May 2007
Location: Orange County CA
Posts: 682
---
BUMP

Any offers for it all?
Currently Active Users Viewing This Thread: 1
(0 members and 1 guests)
Posting Rules
You may not post new threads
You may not post replies
You may not post attachments
You may not edit your posts
---
HTML code is Off
---