Scale Monster Clod Tuber FS or Trade? One of a kind!
08-23-2004, 12:26 PM
Scale Monster Clod Tuber FS or Trade? One of a kind!
---
Well after some long deliberation and serious thought on the subject...
My Beloved Desert Crush is up for grabs...
Would like to sell the frame body and links but for the right money I might give it up as a Full Roller...
Will come with The Crew Cab Ford F150 Body as well as the Detailed Parma Hemi interior links and Fuel Cell...
The Body had a roll over recently and was repainted Blue... Sorry guys on that one...
The Frame has a couple of Chips in it but still works great for pics but you may want to paint it again...
Will also come with a Spare Maxx Body that was added for Driving it around with...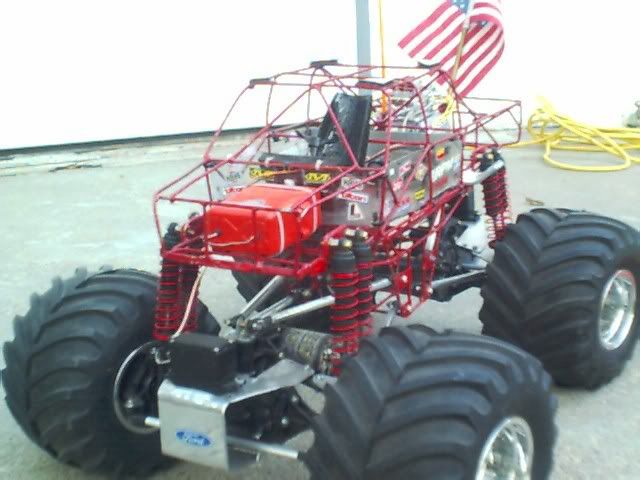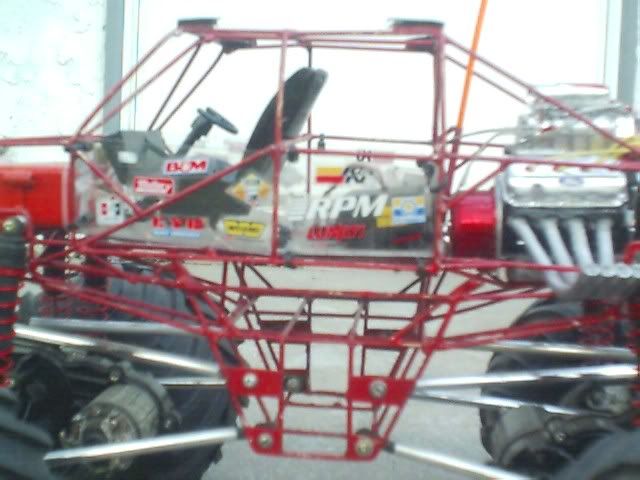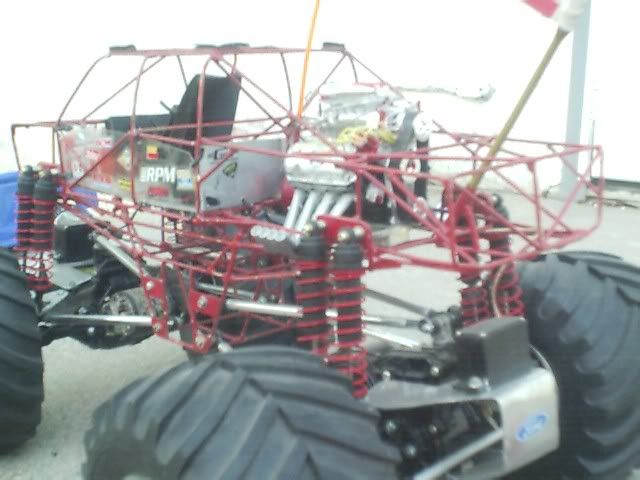 IMG]http://img.photobucket.com/albums/v131/rcmonsterxtreme.com/f1501.jpg[/IMG]
I hate the idea of giving up my Baby.... But with all of the different projects going on right now I need to clear some space...
As Mentioned I am selling it with out Gearbox's Motors radio gear and so on... but for the right offer I may include gearbox's...
Would like to get $300 obo
With gearbox's wheels tires and motors $500...
Make me offers guys, Trades Considered Plus Cash.. Always looking for Clods, TXT's, Juggernaut II, or a Twin force..
Tom
[email protected]
www.rcmonsterxtreme.com
08-24-2004, 07:11 AM
---
08-25-2004, 12:04 PM
---
Can make the Truck RTR
It will come with new 540 Can Motors Futaba 210 CB ESC and 2 battery packs

Make offers
Tom
08-25-2004, 04:25 PM
Tech Regular
Join Date: May 2002
Location: NOR-CAL BABY!
Posts: 462
---
bump for nice ride.... how much just roller? lowest price
08-25-2004, 05:39 PM
---
Chris, Bottom Dollar would be 400 With out motors Basic Roller
Plus $20 for shipping so $420 total
If I removed the body take another $50 off and I will include a Lexan body for it... So $370 Without Hard Shell Body
Let me know
via Email would be faster
Tom
[email protected]
www.rcmonsterxtreme.com
08-26-2004, 11:22 AM
---
OK will take $500 for the whole truck
Come with the following.
Custom SpyderWeb Monster Tube Frame.
Custom Antenia and Flag Mount attached..
Custom Built Hard Body (Crew Cab pictured)
Custom aluminum Shock mounts on axles
New Gearbox's with bearings.
Spare Emaxx factory painted body (RED)
Futaba Radio and Reciever as well as servo
Futaba 210 CB or Rooster ESC
2 Tamiya 540 motors new
2 15 Tooth pinions
Chrome Clod Rims with Almost New tires.
Parma Hemi Fully Detailed with Braided line and Wires
Custom Look alike fuel Cell for holding a 9 volt battery in.
Custom Scaled Interior Set with seat Lexan Panels Dash and Stearing wheel.
Custom Body mounts made in the frame, using Velcro.
Custom Made aluminum Servo mounts front and rear with aluminum Stearing rods.
Polished 4 link system Traxxas Ball ends.
8 Emaxx Shocks with Red Springs 30 weight oil.
Custom Shock upper mounting system for shocks..For stability.
There are very Few Monster Truck look alikes of this caliber....
Would trade or part trade for other trucks but not nitro...
or $500 Shipped in the US obo
Thanks
Tom
[email protected]
www.rcmonsterxtreme.com
Currently Active Users Viewing This Thread: 1
(0 members and 1 guests)
Posting Rules
You may not post new threads
You may not post replies
You may not post attachments
You may not edit your posts
---
HTML code is Off
---