This truck is a BEAST, super fast, and turns heads!!!
IM LOOKING FOR A Losi 8ight Brushless buggy or truggy, hpi baja 5B/T, RC8 brushless, buggy or truggy.
NO JUNK PLEASE!
Truck Details:
I have an extremely nice, one of a kind Associated MGT 8.0. Its completely custom, raced, out, and was a shelf queen for the majority of its life!! There is over $1,000 invested in this and everything is in excellent working order. New clutch liners, shocks good, etc, all works fine. The chassis alone was over $225 and can;t even get them anymore. I don't even think there a scratch on the chassis, just the skid plate has minor, and I mean minor, wear. can be bought new on ebay for like $5!!
Also, I have a bunch of parts and extras for the truck.
S
ome of the Upgrades:
[/U]
* Ported and Polished AE 8.0 motor, completely sealed with copper based silicon, and the highly desirable and effective Nova cooling head, less than one and a half gallons through it counting break in fuel.
* Hardcore Racing HCR TITANIUM upper and lower chassis, just put on, cant even find a scratch. Next to no run time, loctite on every single screw. (This alone was over $250.00)
*Hardcore Racing HCR TITANIUM Steering link
* Aluminum Factory team shock caps all around, 45W silicone shock oil.
*RPM Upper and Lower A-Arms all the way around
*Factory team Heli Style Clutch and Factory Team Flywheel
*Pro Line 23MM Hex Adapters Aluminum Hex Adapters
*Low Profile (Almost like Proline 40 series) Bowtie tires with an honest 95% Tread left.
*Axial Aluminum Fuel Filter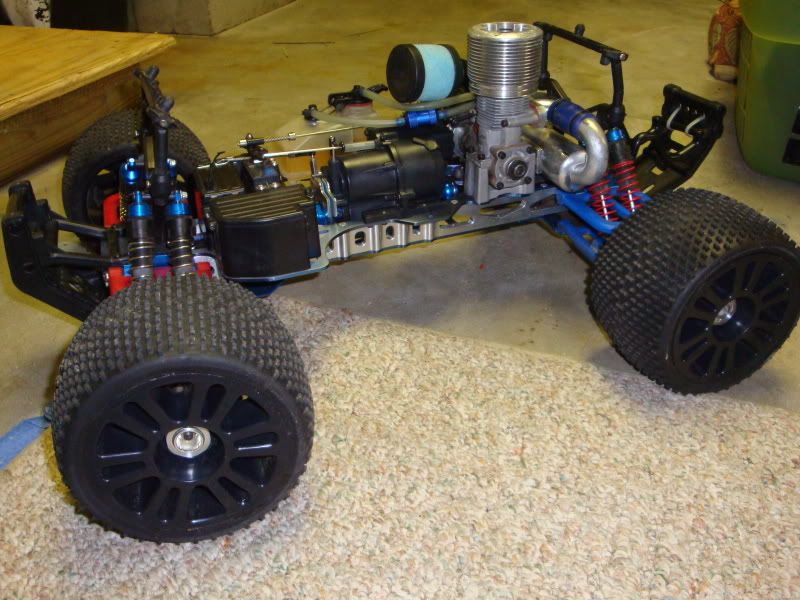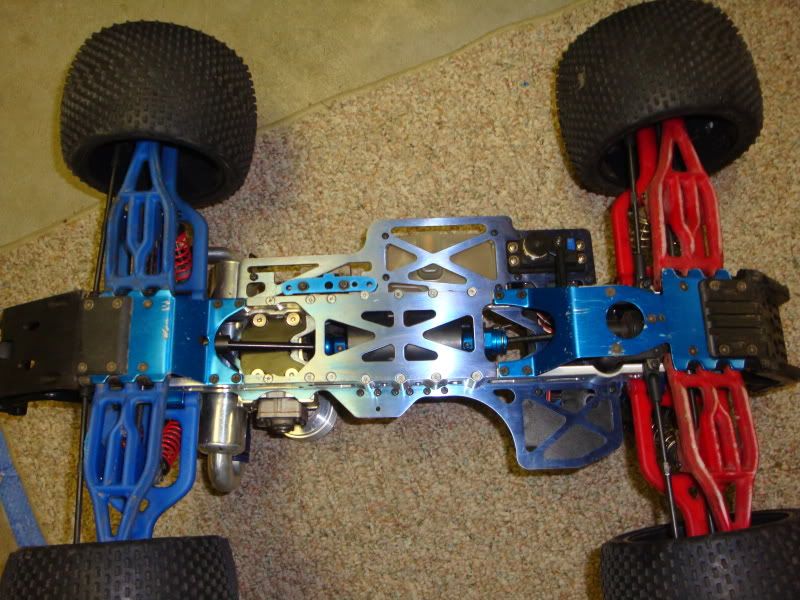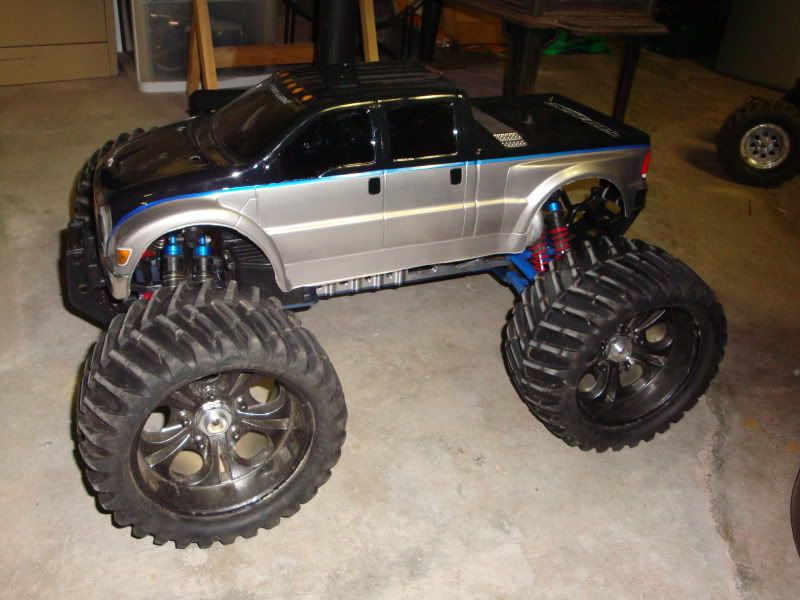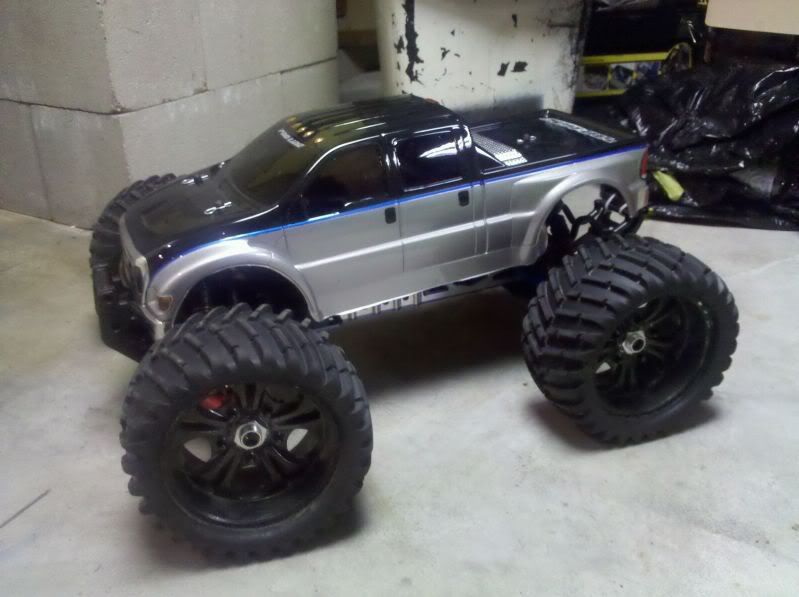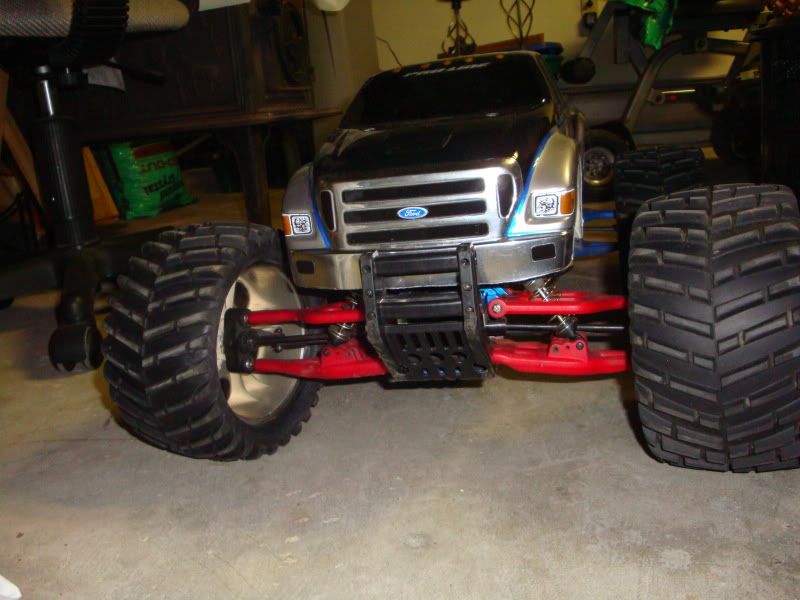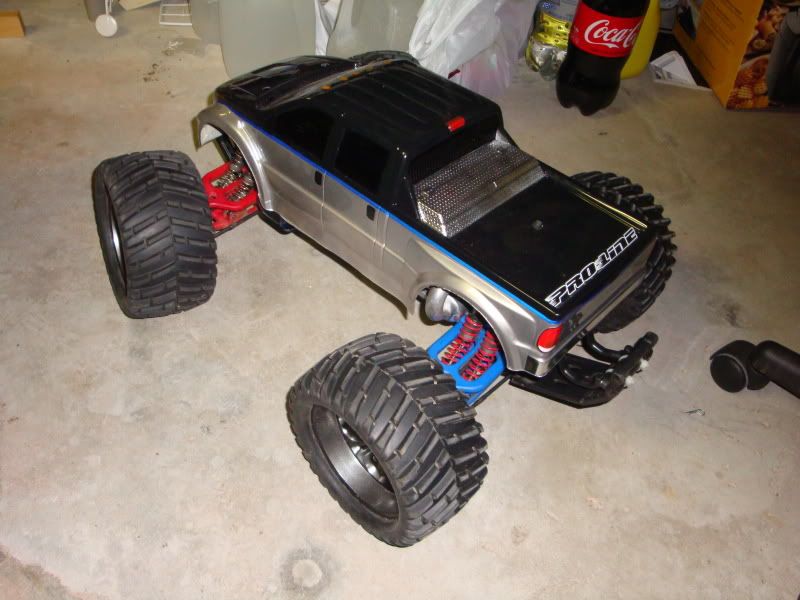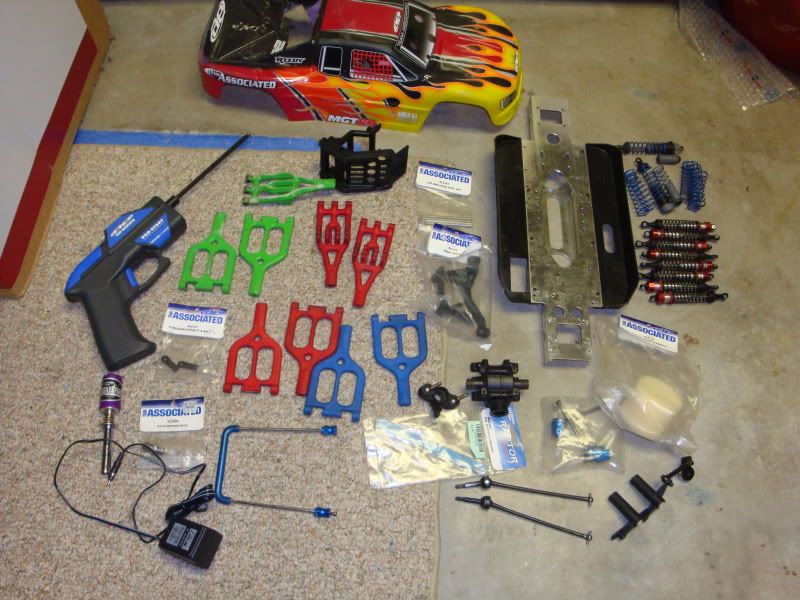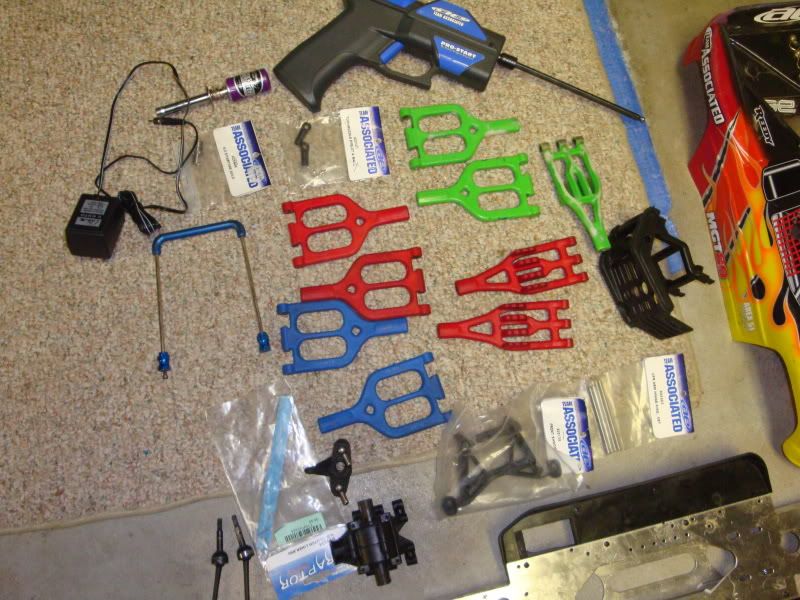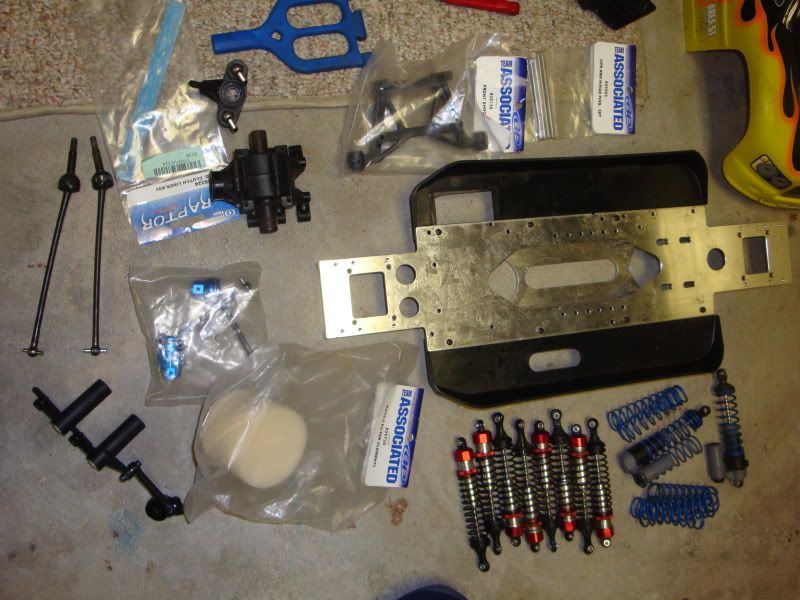 I also have a lot of spare parts, stock items, and etc. I can take some detailed pics and other questions on request.
I have nothing but 100% feedback on every site Im on so I can send you my names as a reference.
Thanks!!