1/8th scale Nitro Ofna Gtp roller with servos, single speed conversion done.
Just add Engine and radio system and batteries,
Includes pipe ,clutchbell, body as shown, used like 3 times still like new.
$180.00 + $10.00 to ship
lower 48 states only
Could be converted to electric!
text me at 1 847 977 8260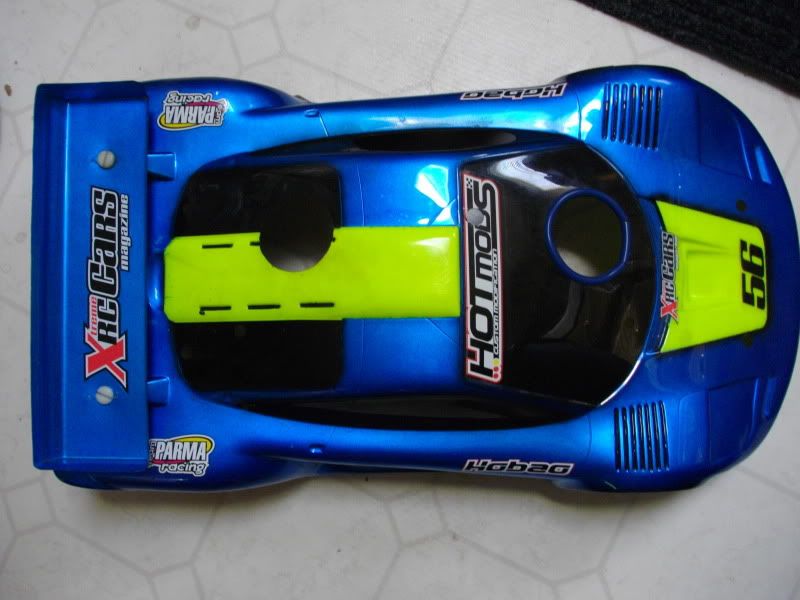 Brand new Axial .28 Nitro Engine with rotostart backplate installed.
Never seen fuel, great for any 1/8th scale RC car or Truck
$100.00 + $7.00 for shipping
Text me at 1 847 977 8260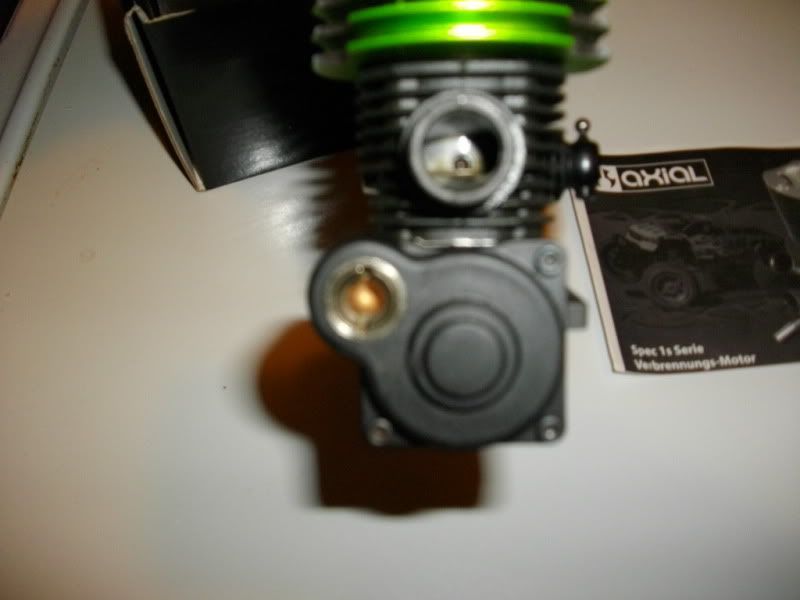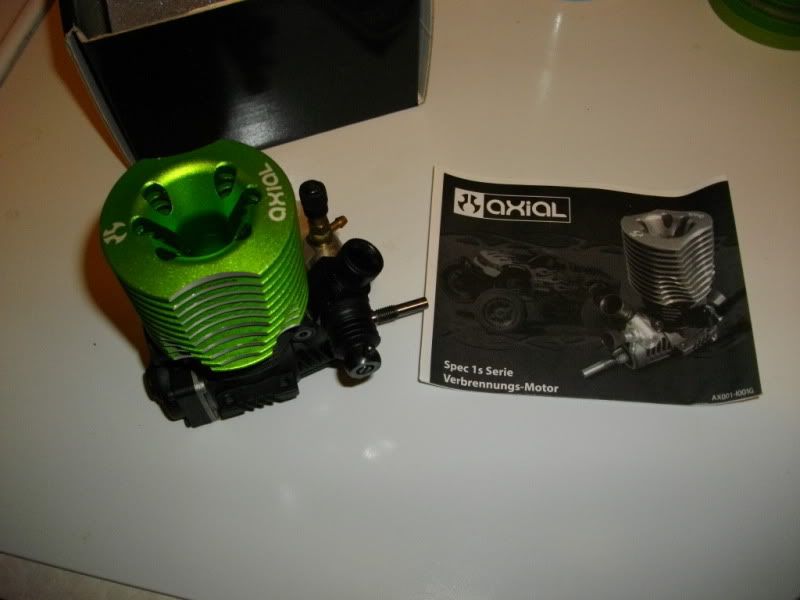 Brand New Futaba S3002 MINI Metal gear servo great for 12th scale or 16th scale rc's
45.8 oz of torque at 6.0 volts
Speed 0.20sec/60
Size 1.22 x 0.63x 1.19in.
Warranty is one full year on this servo through Futaba
Asking
$40.00 + $2.00 for ship
Retails for $60.00 +tax
Text me at 1 847 977 8260
FS: Hyper 8 PRO Buggy
Ready to Race!
Just drop in a receiver and add fuel and go!
This is Adult Owned and well taken care of!
I Do Not sell Junk.
This Buggy has not been bashed!
Raced only!
When I raced it I had a .21 in it.
Now I put the new .28 in it to sell it.
If primed engine will start in 2 pulls, and idle perfectly.
I also installed a 19 tooth clutchbell on it at the moment for those who would use it on a smooth paved parking lot as a oval track racer which means this would do about 50 + mph as it is now!
all you would need is some 1/8th buggy size on road tires and rims and your good to go!
Click the picture below for a idea of how fast these are:
This is some of my friends running their stuff at a lot by my house.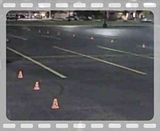 Only reason I am selling is I have like 8 buggies and no time to race.
Included are :
Brand new Axial 28 RR Green head Edition just past Break in.
7 tanks run 3 at idle 4 at low Rpm in figure 8's
Engine temp has not exceeded 230 degrees during break in.
Shocks freshly rebuilt and upgraded to Jammin X1cr shocks which are threaded shaft models for precise adjustments, (not the plastic spacer adjusted ones)
2- brand new Hitec 645mg servos installed (100 + oz. of torque in each servo and they are metal geared), new JP2 pipe installed ,
Like new crimefighter tires, body in great cond.
Buggy is used but in excellent cond.
There is almost $700.00 + of buggy here for a great deal price!
Asking $325.00 shipped!
Paypal, or M.O.
You can text me at 1 847 977 8260 with questions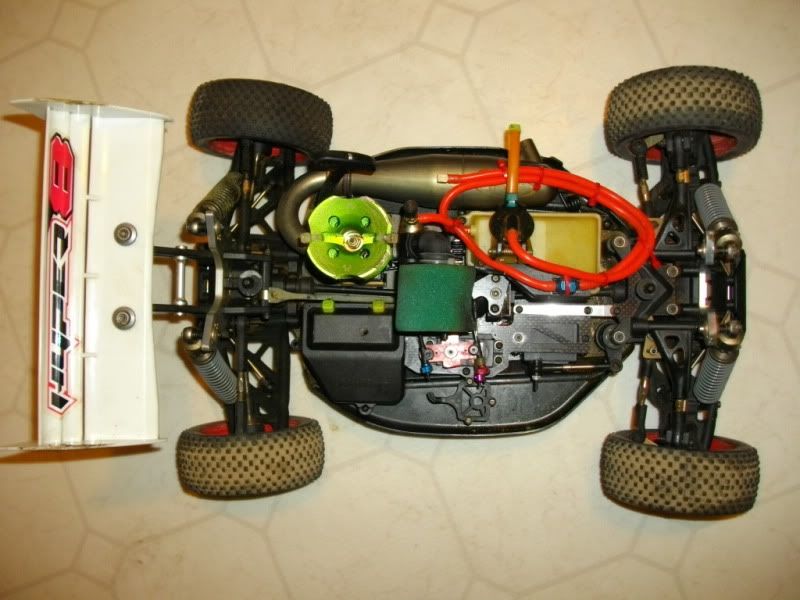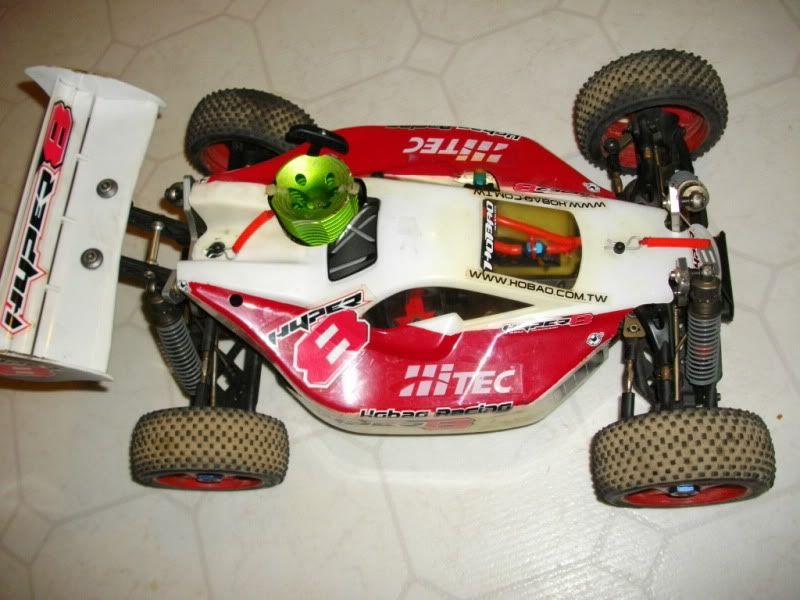 FS OS .28 XZ Engine
This is a bumpstart engine.
Engine has 1/3 of a gallon runtime
Engine has been broken in properly (7 tanks) 3 at idle 4 at low rpm in figure 8's
Engine runs at 190 degrees all day with extreme power!
Never temped over 190 during the whole 1/3 gallon.
Tons of pinch left,
O'Donnell 20% used.
Grab a beast of a engine for a great deal.
A Truggy Racer's dream engine!
$225.00 shipped!
Paypal accepted, or M.O.
Need to sell ASAP!
Engine sold as is and is guaranteed to start right up.
No refunds due to the nature of the hobby.
O.S. P3 Turbo plugs are needed to run this engine at optimal performance.
1- is included in the engine.