Selling one of my favorite all time trucks!. Associated MGT 8.0. This truck is completely customized and turns heads when seen! Truck will come with everything pictured along with original body and parts that I have (arms, shafts, etc..) I also have the drill and a FM radio that I can included if needed to make it a complete RTR...I used my airtronics radio. You will not see one like this again, truck was pretty much a shelf queen and it runs amazing!!
* Ported and Polished AE 8.0 motor, completely sealed with copper based silicon, and the highly desirable and effective Nova cooling head, less than one and a half gallons through it counting break in fuel.
* Hardcore Racing HCR TITANIUM upper and lower chassis, just put on, Next to no run time, loctite on every single screw. (This alone was over $250.00)
*Hardcore Racing HCR TITANIUM Steering link
* Aluminum Factory team shock caps all around, 45W silicone shock oil.
*RPM Upper and Lower A-Arms all the way around
*Factory team Heli Style Clutch and Factory Team Flywheel
*Pro Line 23MM Hex Adapters Aluminum Hex Adapters
*Low Profile (Almost like Proline 40 series) Bowtie tires with an honest 95% Tread left.
This truck is a beast and looks as good as it performs. I never had a problem with it and the ONLY reason Im selling is unfortunately due to busy schedule and must pay some bills..
$575 shipped!!! New ones are almost the price of that with NO upgrades...
Have PLENTY of feedback on eBay, JCBase2111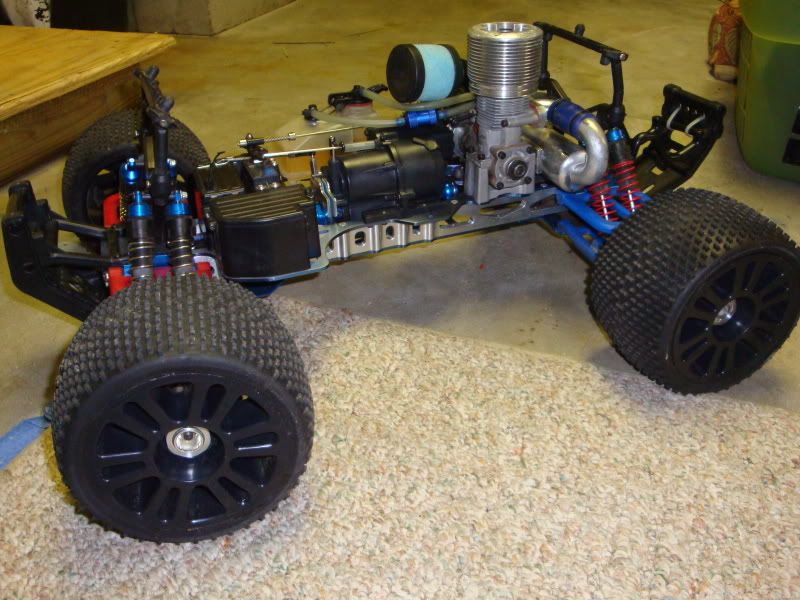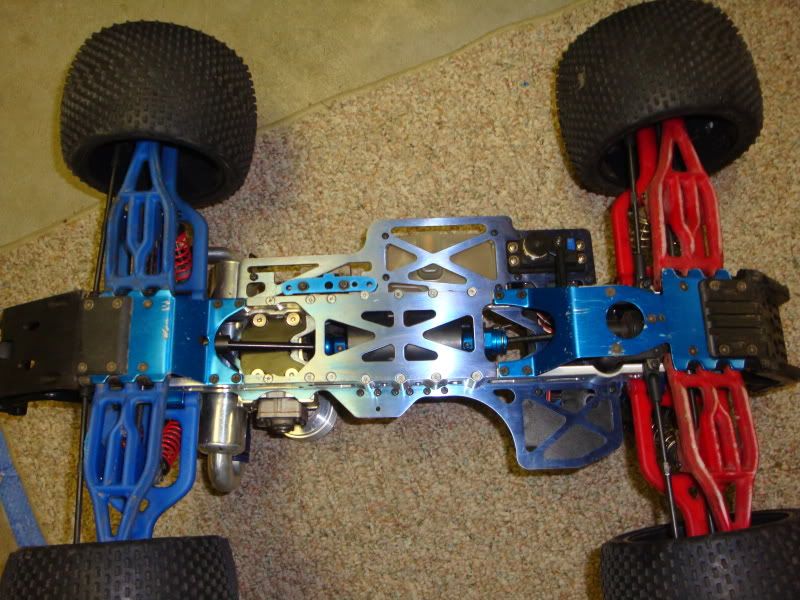 The truck is MINT, runs perfectly (still has a summer weather tune, havent used it since it cooled down). I use hobbico afterrun oil, and Odonnel 20% fuel. I use a temp gun for tuning, never been over 250 degrees. The gearing is a little low, I always run on small tracks, so you will most likely want to change it if your not just racing on tight tracks. I would really like an adult or experienced hobbyist to purchase this, it has a lot of time and effort into it, and I have seen what 90% of others treat their vehicles like, and I don't want to see this go down that road. If you have any other questions just message me or ask. I'll send pics of the extras and what not if somebody desires.